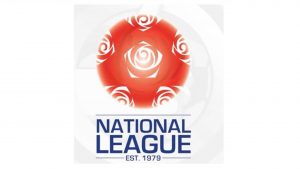 The 2020/21 National League season is set to kick-off behind closed doors next weekend.
In an email to Dover Athletic Chairman Jim Parmenter, the National League outlined its intentions.
It read: "Until the Government announced its review of the safe return of spectators, the League was fully geared up to commence the season with clubs applying new socially-distanced stadium capacities and putting in place Covid-secure measures to ensure crowd safety.
"This week, three of our Clubs successfully held test events with up to 1,000 fans, and we hope that the diligent preparations made by all clubs to enable the return of fans may still be implemented in due course when permitted to do so.
"The League must now abide by the Government's decision to exclude fans, and therefore, matches will be played "behind closed doors", i.e. without supporters admitted, in accordance with Government policy and Stage 3 of the elite sport protocols until further notice.
"Looking forward, the Board's objectives are to ensure that all clubs can commence their fixtures programme, and all clubs are able to meet their obligations over the course of the season.  Moving forward with only a subset of clubs involved would not be acceptable.
"Hence, the League's appeal to Government with the assistance of The Football Association for each club to receive compensation for lost net gate revenue each month for the period that clubs are prevented from admitting supporters.
"The Board is aware that whilst some clubs may want to commence the season without external support, the vast majority of clubs require financial help to be able to sustain their participation over the coming months without crowds.
"The League is aiming to receive confirmation of the Government's support in advance of the season commencing next weekend.  Should this not occur, the Board will review and reconsider its stance, and as ever, the Board will ensure the position and views of member clubs are central to any decision made."
Our National League campaign is due to start against Notts County at Crabble on Saturday, October 3 at 3pm.
The game will be live streamed by DAFCtv and you can buy your match pass for it HERE
Fans who have already purchased a season ticket can watch the live streaming for free.
To help the club, season ticket holders have two options.
Take up the option of watching live streaming for free and use your ticket if the fans are allowed to attend games again. Once committed to this option, no refunds will be available.
Season ticket holders can claim a full refund.
The Chairman said: "We may be back playing football next week, but we need the support of our fans more than ever while they are not permitted in ground."
We will be in touch with all season ticket holders directly.