Music fans will have a unique opportunity to see one of the legends of British rock music up close and personal when the Strawbs take to the stage in the Centre Spot at Crabble next month.
The special one-off gig at the home of Dover Athletic on Sunday, October 15th, is part of the European leg of their 'Hero & Heroine' tour.
The album of the same name has been listed by Rolling Stone magazine as 'one of the 50 greatest progressive rock albums of all time' and it is the band's biggest seller worldwide.
They have sold three million albums worldwide, including Bursting At The Seams,' 'Grave New World,' and the beloved 'Hero and Heroine,' since their formation in 1967.
Founder member Dave Cousins, who has been described by All Music Guide as 'the most talented Dylan-influenced songwriter to come out of England', is also a personal friend of Dover Athletic chairman Jim Parmenter.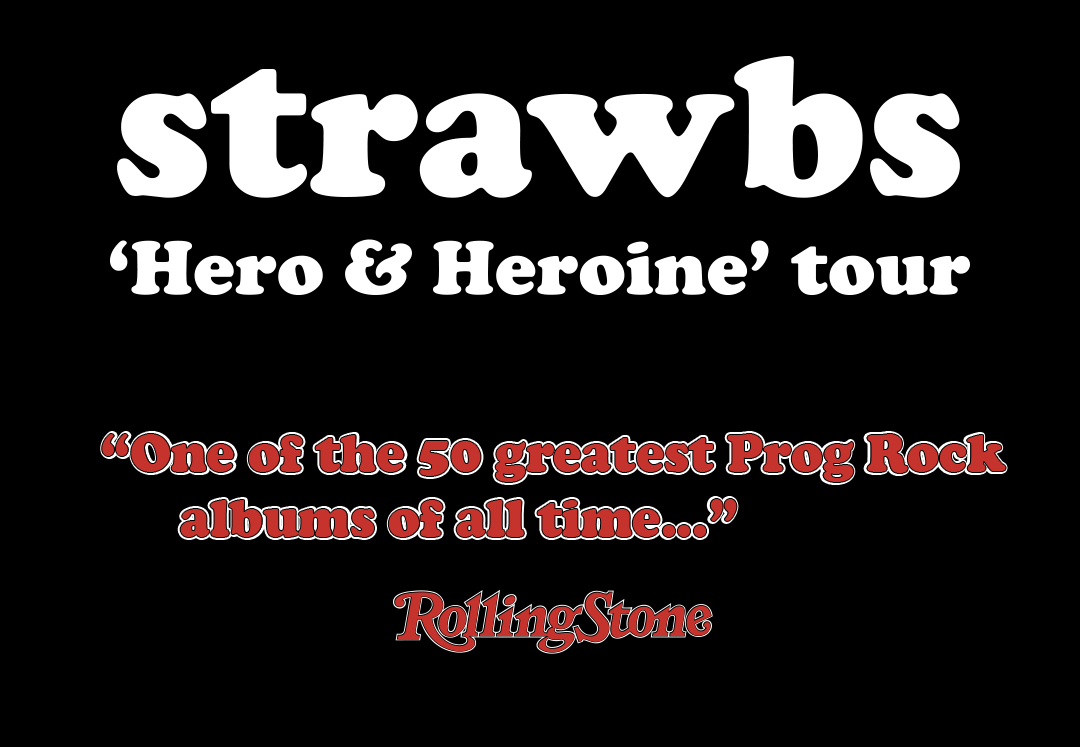 The band, who are often mentioned in the same breath as progressive rock bands such as Yes, King Crimson, and The Moody Blues, actually started out 50 years ago as a bluegrass-based trio called the Strawberry Hill Boys.
That same year, the group — now rechristened the Strawbs, and doing repertory well beyond the bounds of bluegrass music.
In 1969, the Strawbs were signed to A&M Records and cut their first album, the acoustic-textured 'Strawbs,' that same year.
Since then, the band went on to have seven consecutive albums in the Billboard Top 200 in the United States.
The current Strawbs line-up comprises of Cousins, lead guitarist Dave Lambert, bass player Chas Cronk, and drummer Tony Fernandez, who recorded and toured together in the 1970s.
They will be joined by keyboard virtuoso Dave Bainbridge of Iona, a band whose mystical blend of rock, folk, Celtic and ambient music has endeared them to audiences across Europe and North America for the last 25 years.
This performance promises to be a remarkable evening spanning Progressive Rock and English Folk across the decades – do NOT miss out!
There will a limited release of tickets for this intimate night.
Tickets are £16 and are available from the reception at Crabble Stadium (open Monday to Friday 9am – 4pm) AND online from the DAFC Direct