#

23

Name

Bedsente Gomis

Nationality

France

Position

Midfielder

Birthday

14th April 1988

Age

34
French player Bedsente Gomis signed for Dover in July 2018.
The midfielder arrives at Crabble after scoring five times in 43 appearances for fellow National League side Barrow AFC last season.
He joined the Bluebirds from Sutton United in June 2017 after making 129 appearances for the Gander Green Lane club, scoring 15 goals.
The 5ft 11ins former Lens junior won the Sutton Supporters' Club Player of the Year award in 2014/15 season, his debut season.
Gomis has also had spells with Spanish clubs Puertollano and Almeria before a brief stint at Southend United, which was followed by his move to Sutton.
The FA Cup
| Season | Club | Goals | Assists | Yellow Cards | Red Cards | Appearances | Started | Subbed on |
| --- | --- | --- | --- | --- | --- | --- | --- | --- |
| 2018-2019 | Dover Athletic | 0 | 0 | 1 | 0 | 2 | 2 | 0 |
| Total | - | 0 | 0 | 1 | 0 | 2 | 2 | 0 |
Warning
: A non-numeric value encountered in
/homepages/30/d4295741280/htdocs/wordpress/wp-content/plugins/sportspress-pro/includes/sportspress/includes/class-sp-player.php
on line
421
Warning
: A non-numeric value encountered in
/homepages/30/d4295741280/htdocs/wordpress/wp-content/plugins/sportspress-pro/includes/sportspress/includes/class-sp-player.php
on line
421
The FA Trophy
| Season | Club | Goals | Assists | Yellow Cards | Red Cards | Appearances | Started | Subbed on |
| --- | --- | --- | --- | --- | --- | --- | --- | --- |
| 2018-2019 | Dover Athletic | 0 | 0 | 0 | 0 | 1 | 0 | 1 |
| Total | - | 0 | 0 | 0 | 0 | 1 | 0 | 1 |
National League
| Season | Club | Goals | Assists | Yellow Cards | Red Cards | Appearances | Started | Subbed on |
| --- | --- | --- | --- | --- | --- | --- | --- | --- |
| 2016-2017 | Sutton United | 0 | 0 | 1 | 0 | 2 | 2 | 0 |
| 2017-2018 | Barrow | 0 | 0 | 0 | 0 | 2 | 2 | 0 |
| 2018-2019 | Dover Athletic | 4 | 0 | 5 | 1 | 29 | 29 | 0 |
| Total | - | 4 | 0 | 6 | 1 | 33 | 33 | 0 |
Results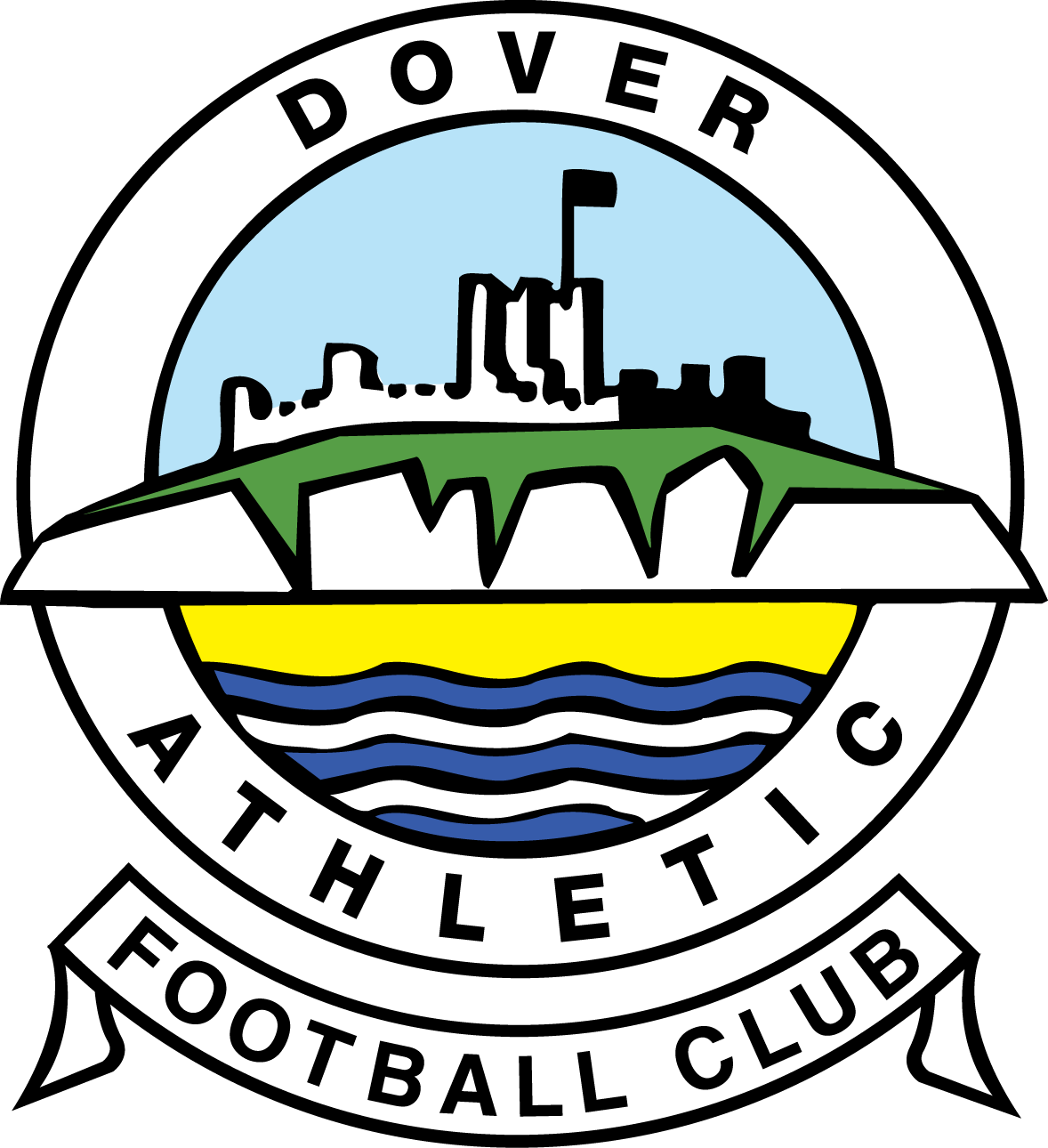 National League
2018-2019
Dover Star Player:
Stuart Lewis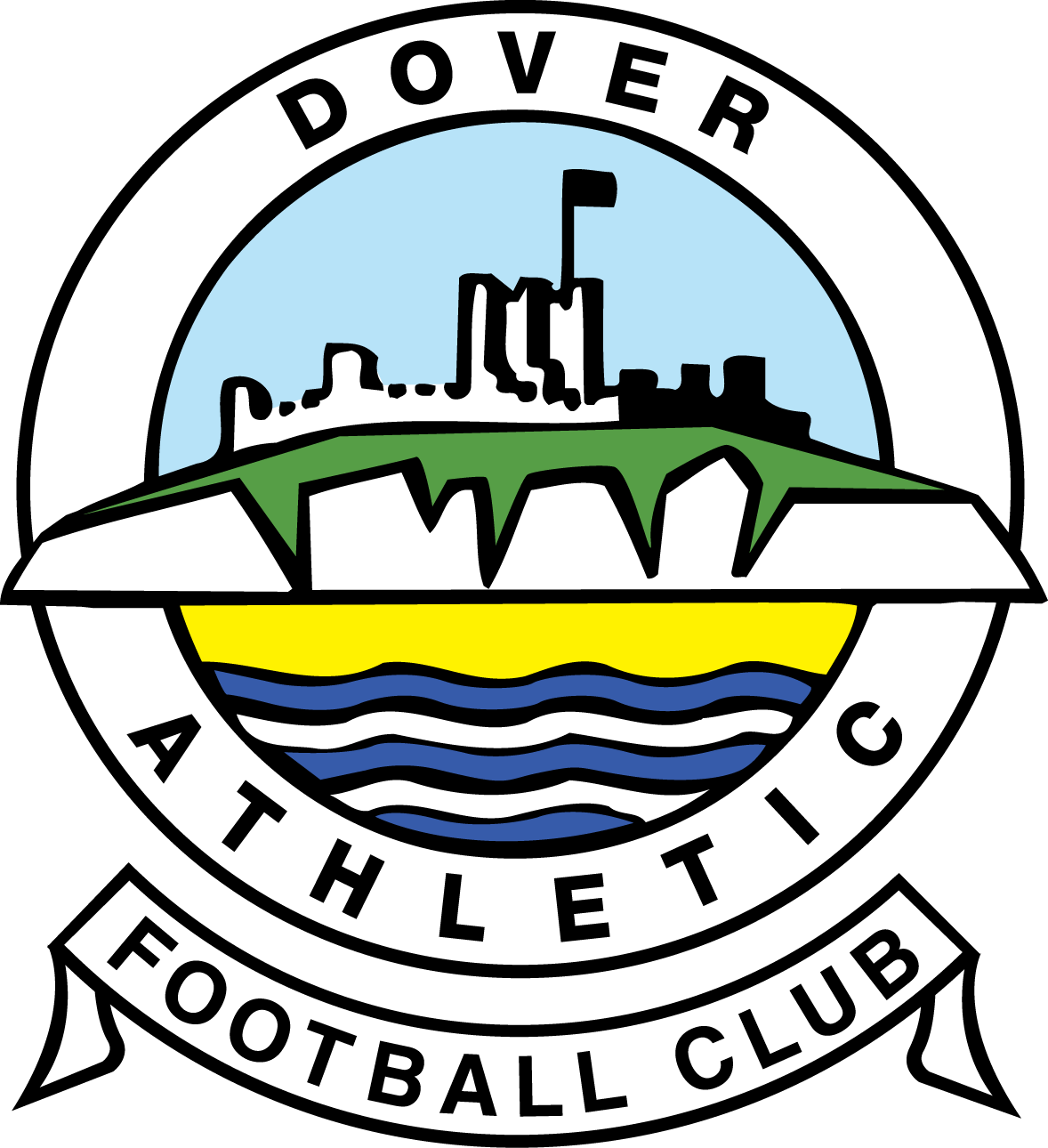 National League
2018-2019
Dover Star Player:
Scott Doe
Home Scorers:
Wright (38), Williams (90+1)
Away Scorers:
Pavey (4), Doe (44)
Red Cards:
Daly (49) (Solihull)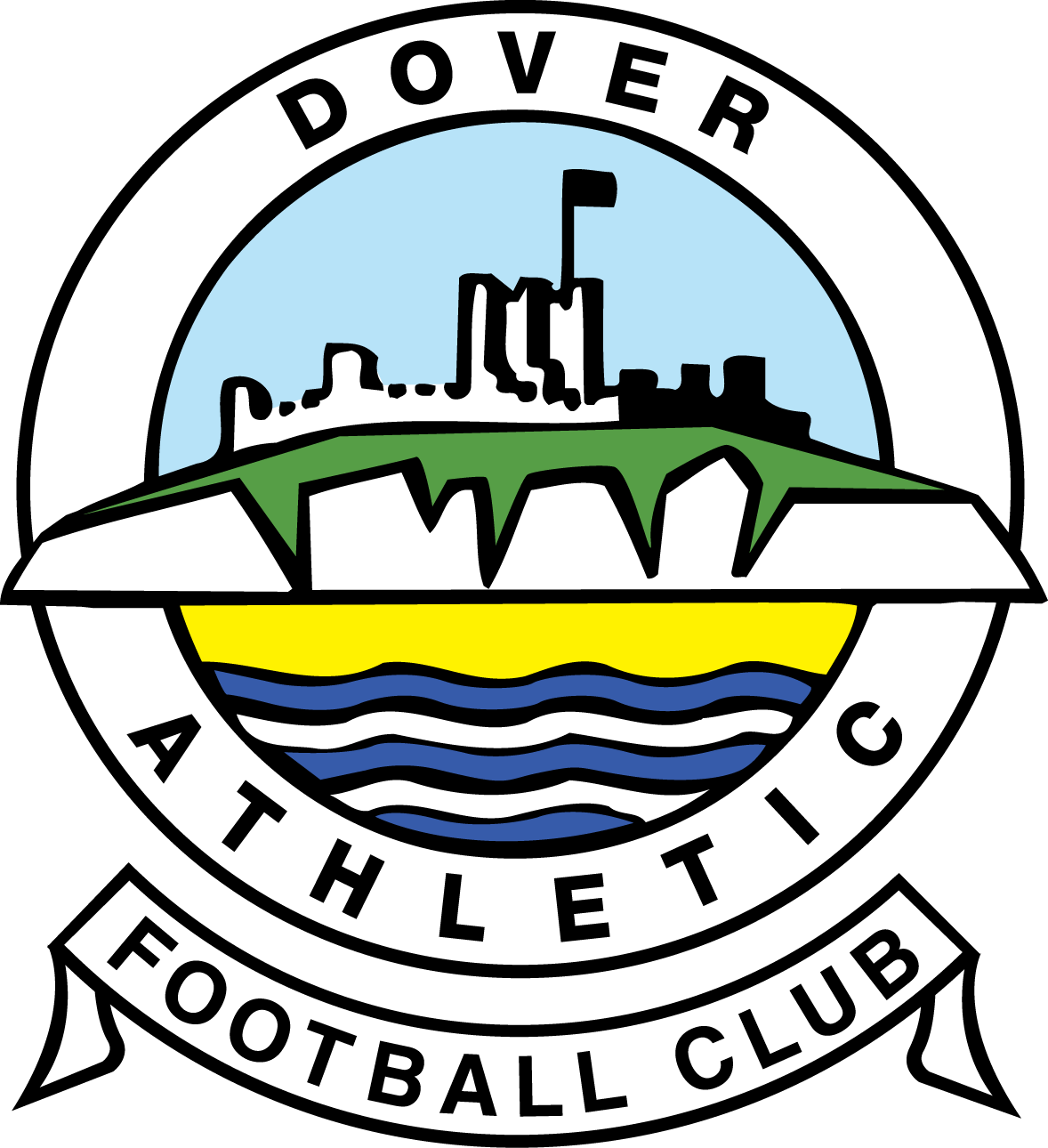 National League
2018-2019
The Chigwell Construction Stadium
Dover Star Player:
Jamie Allen
Home Scorers:
Wright (69)
Away Scorers:
Allen (21), Gomis (28), Pavey (50)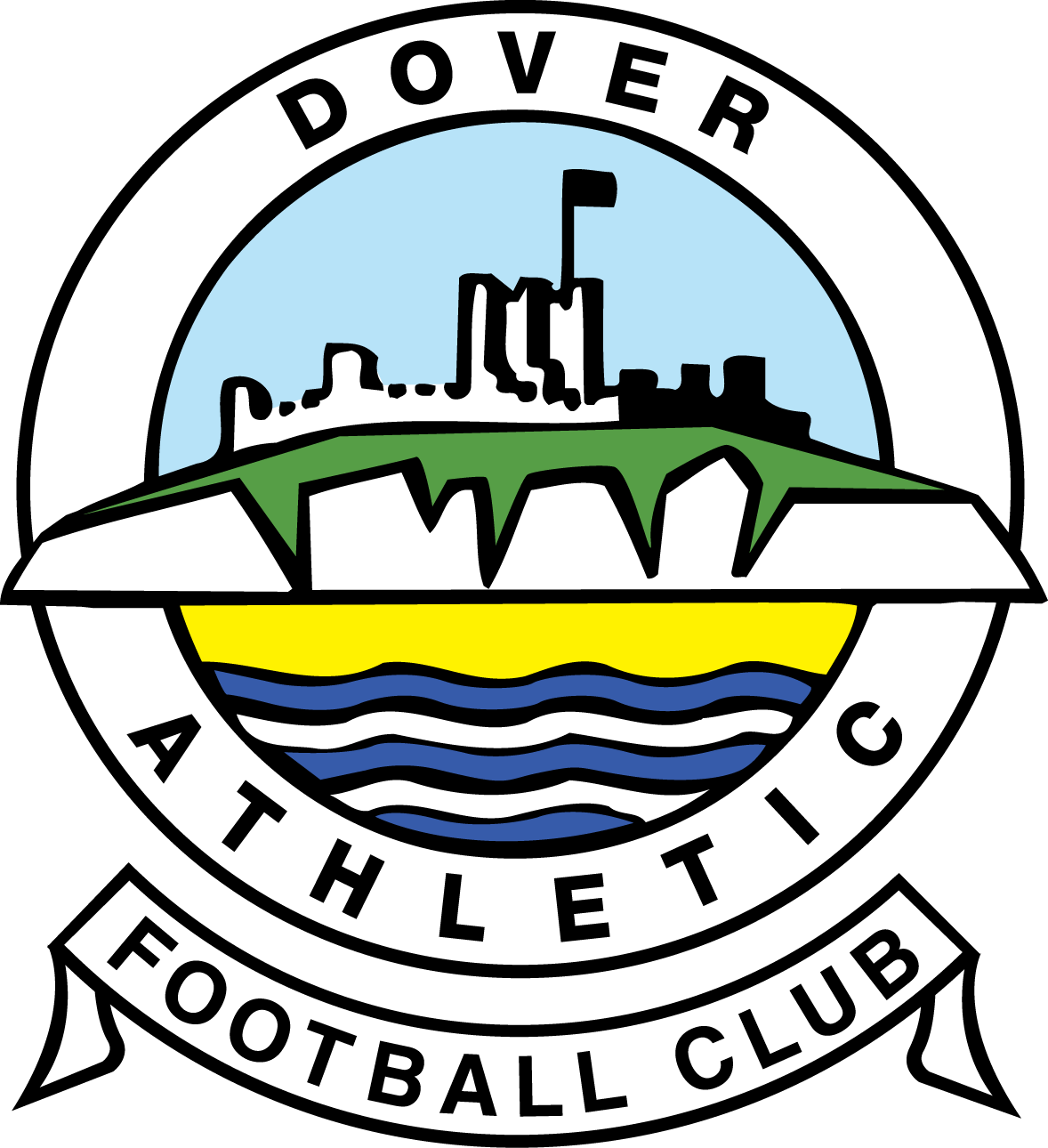 National League
2018-2019
Dover Star Player:
Jai Reason
Home Scorers:
Pavey (25), Jeffrey (61)
Away Scorers:
Kosylo (64)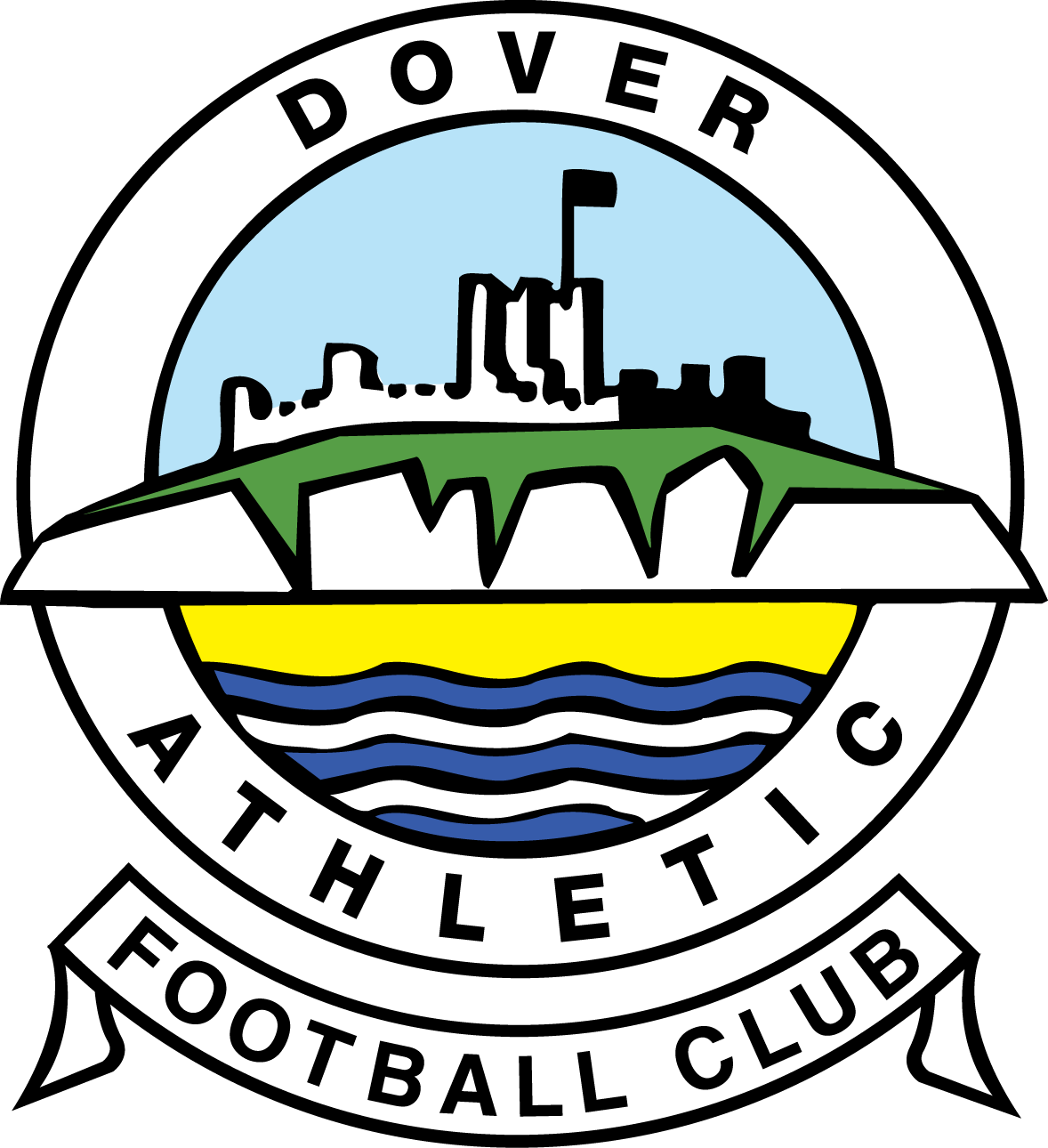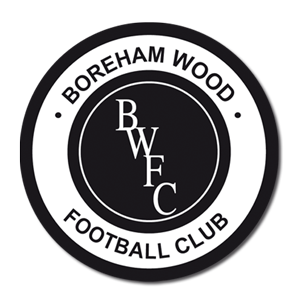 National League
2018-2019
Dover Star Player:
Bedsente Gomis
Home Scorers:
Brundle (10)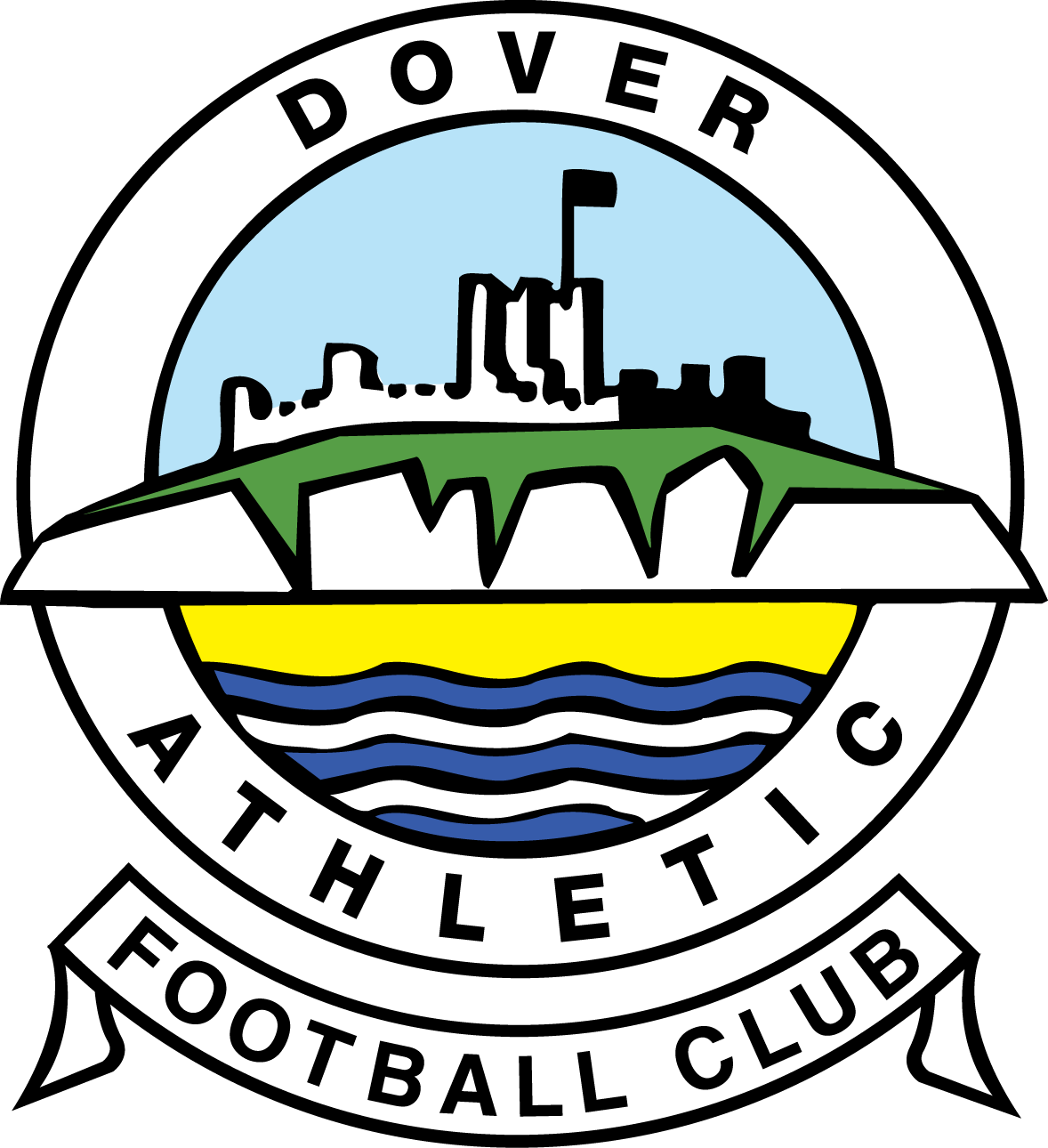 National League
2018-2019
Dover Star Player:
Stuart Lewis
Home Scorers:
Hawkes (pens 70, 73), Molyneux (90+1)
Away Scorers:
Pavey (28), Reason (39)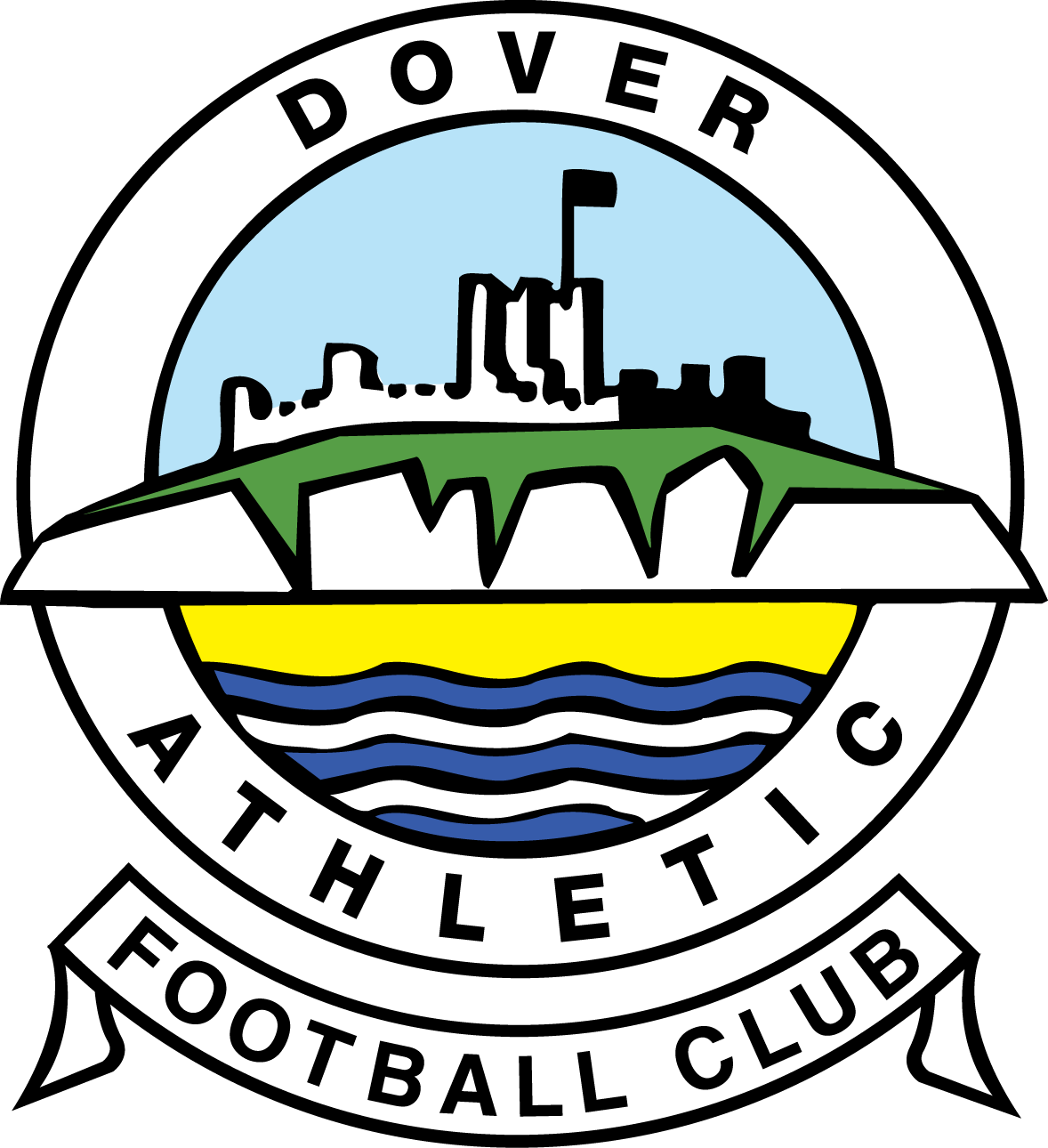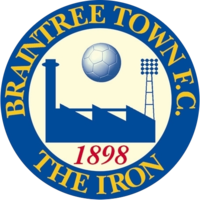 National League
2018-2019
Dover Star Player:
Lee Worgan
Home Scorers:
Pavey (18), Reason (57), Brundle (72)
Red Cards:
Gabriel (5) (Braintree)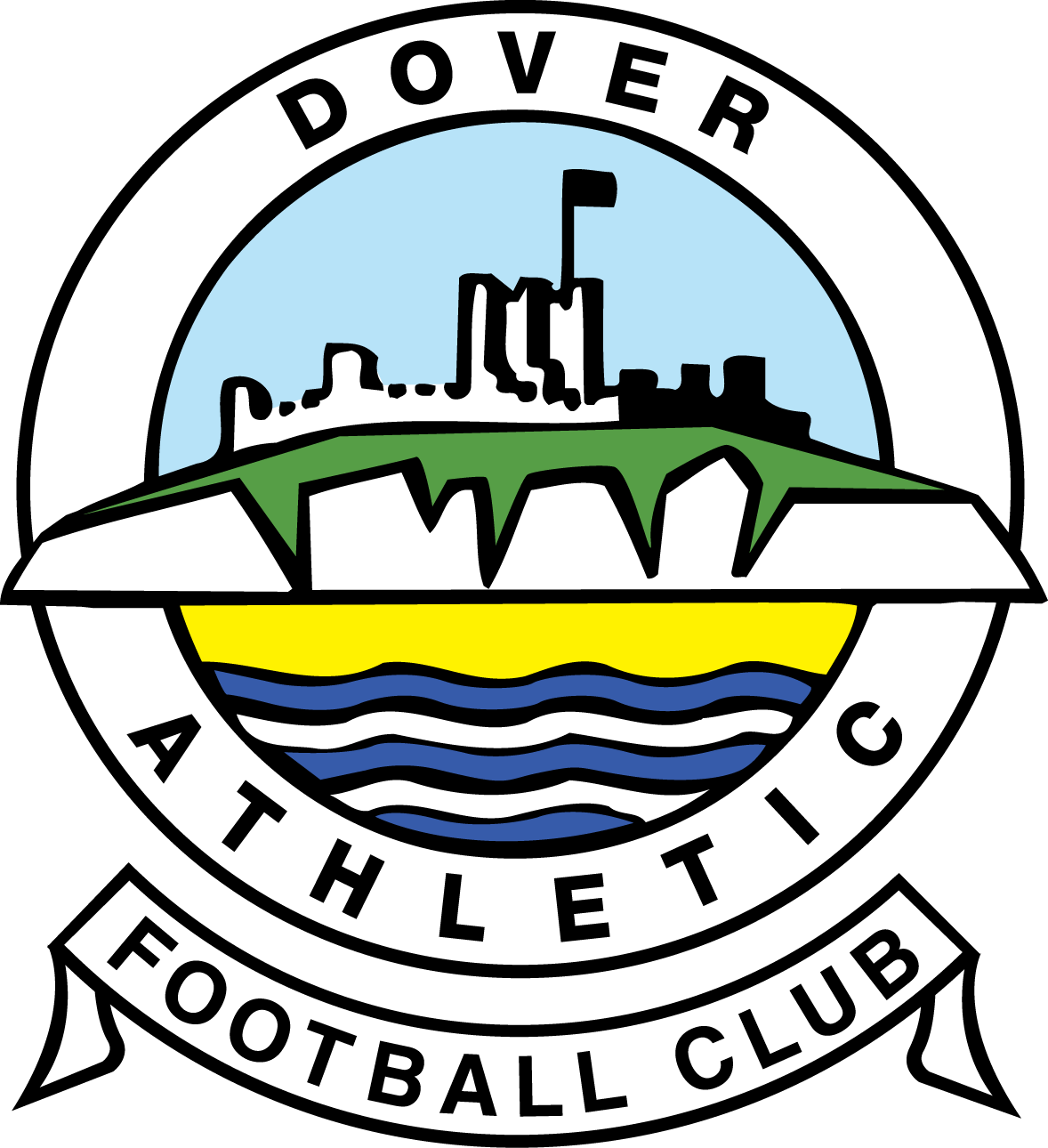 National League
2018-2019
Dover Star Player:
Bedsente Gomis
Home Scorers:
Clifton (13)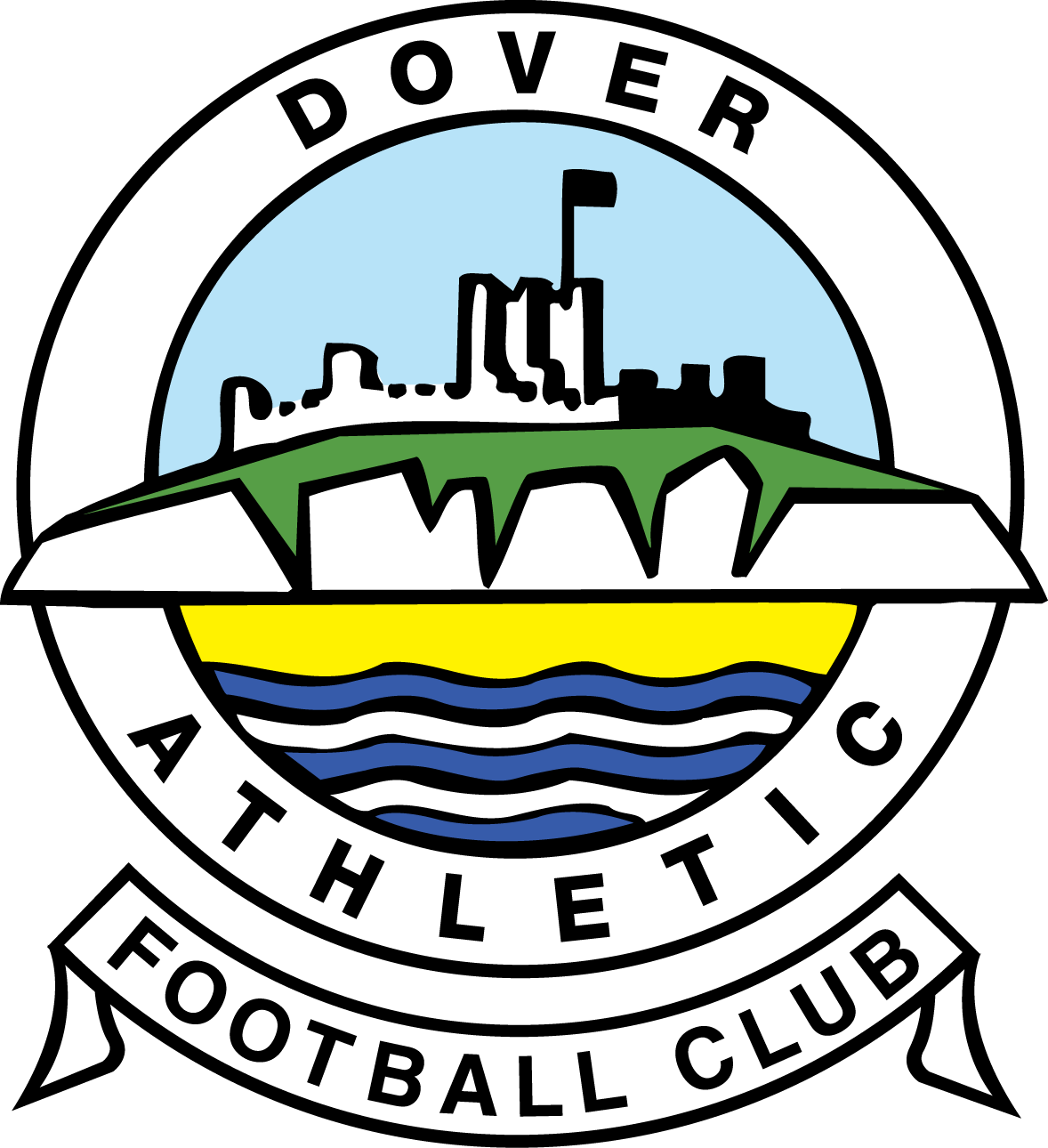 National League
2018-2019
Dover Star Player:
Danny McNamara
Home Scorers:
Politic (9)
Away Scorers:
McNamara (25), Doe (59), Reason (81)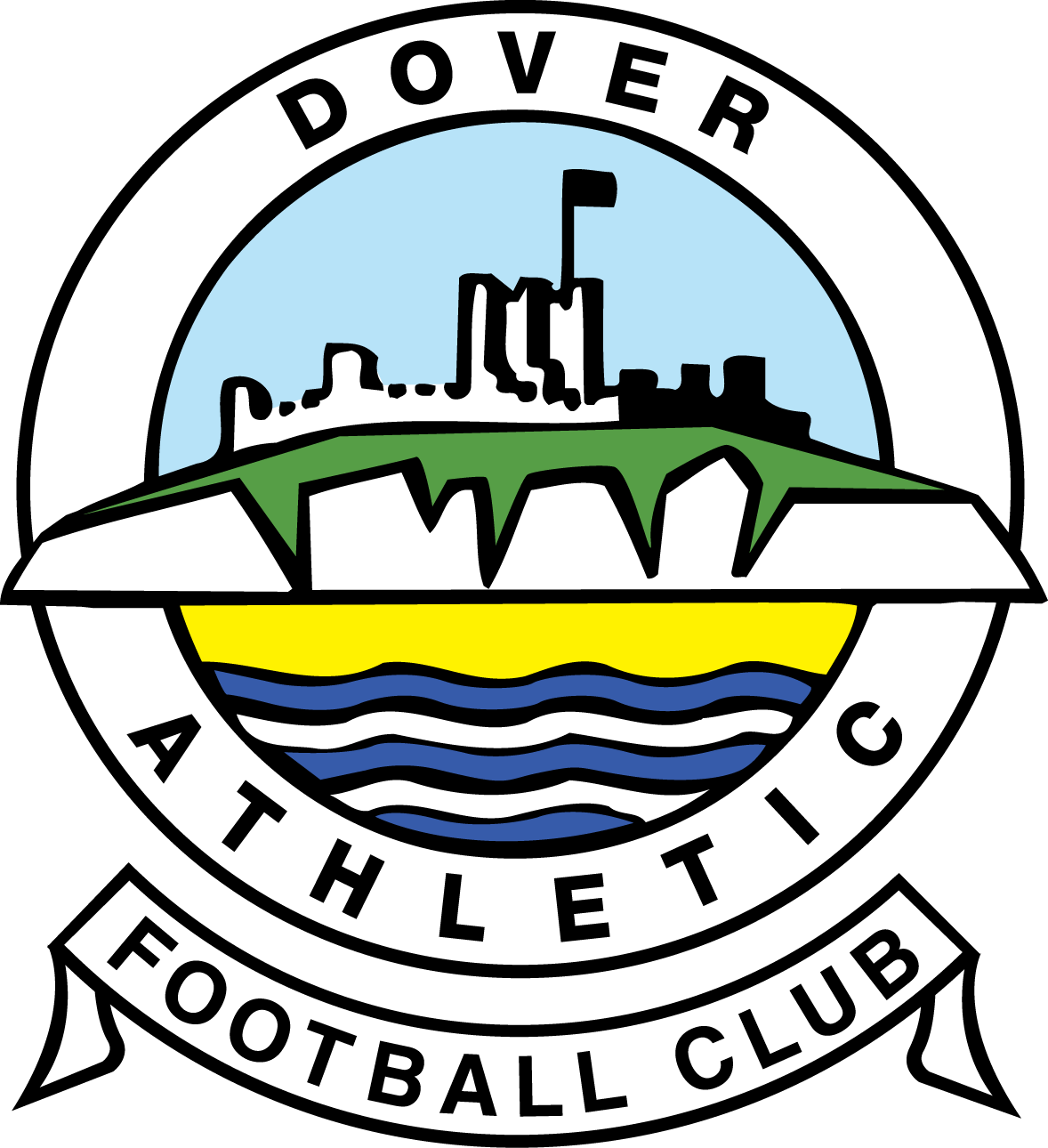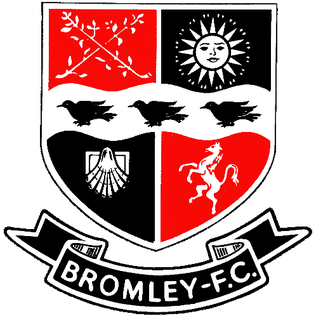 National League
2018-2019
Dover Star Player:
Mitch Walker
Red Cards:
Gomis (62), Lokko (62) (Dover)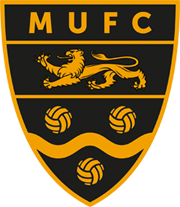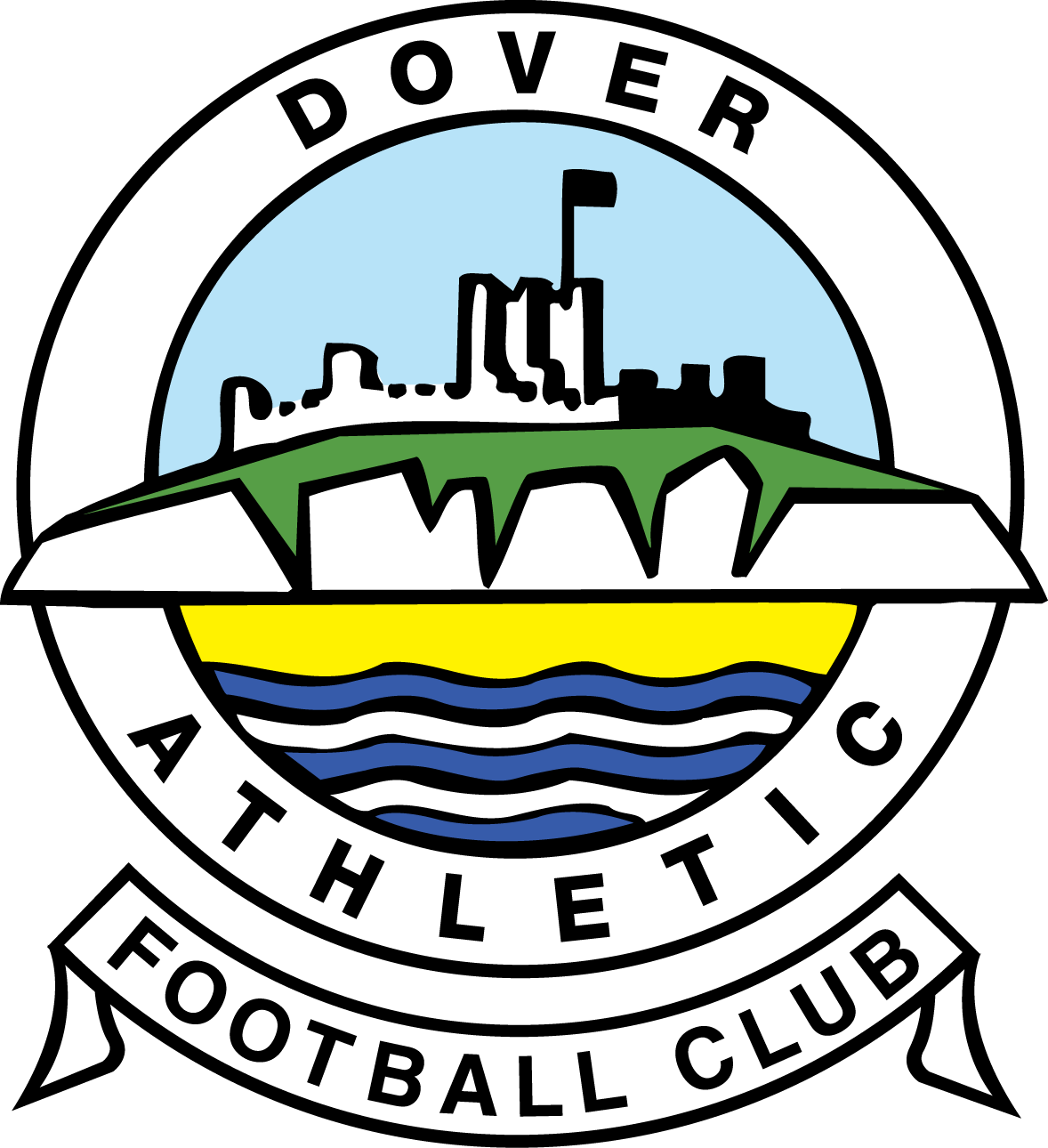 National League
2018-2019
Dover Star Player:
Scott Doe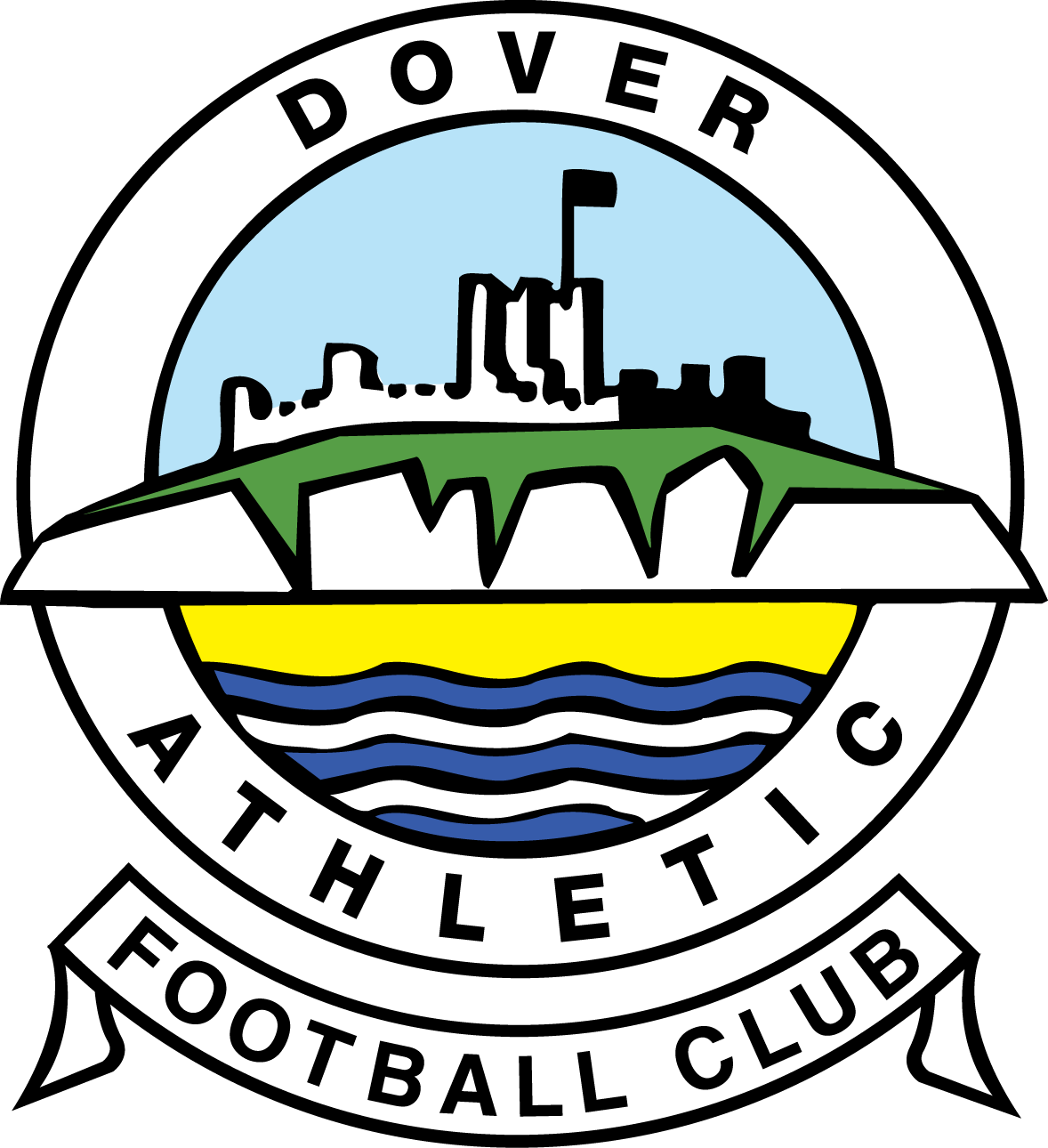 National League
2018-2019
Dover Star Player:
Mitch Brundle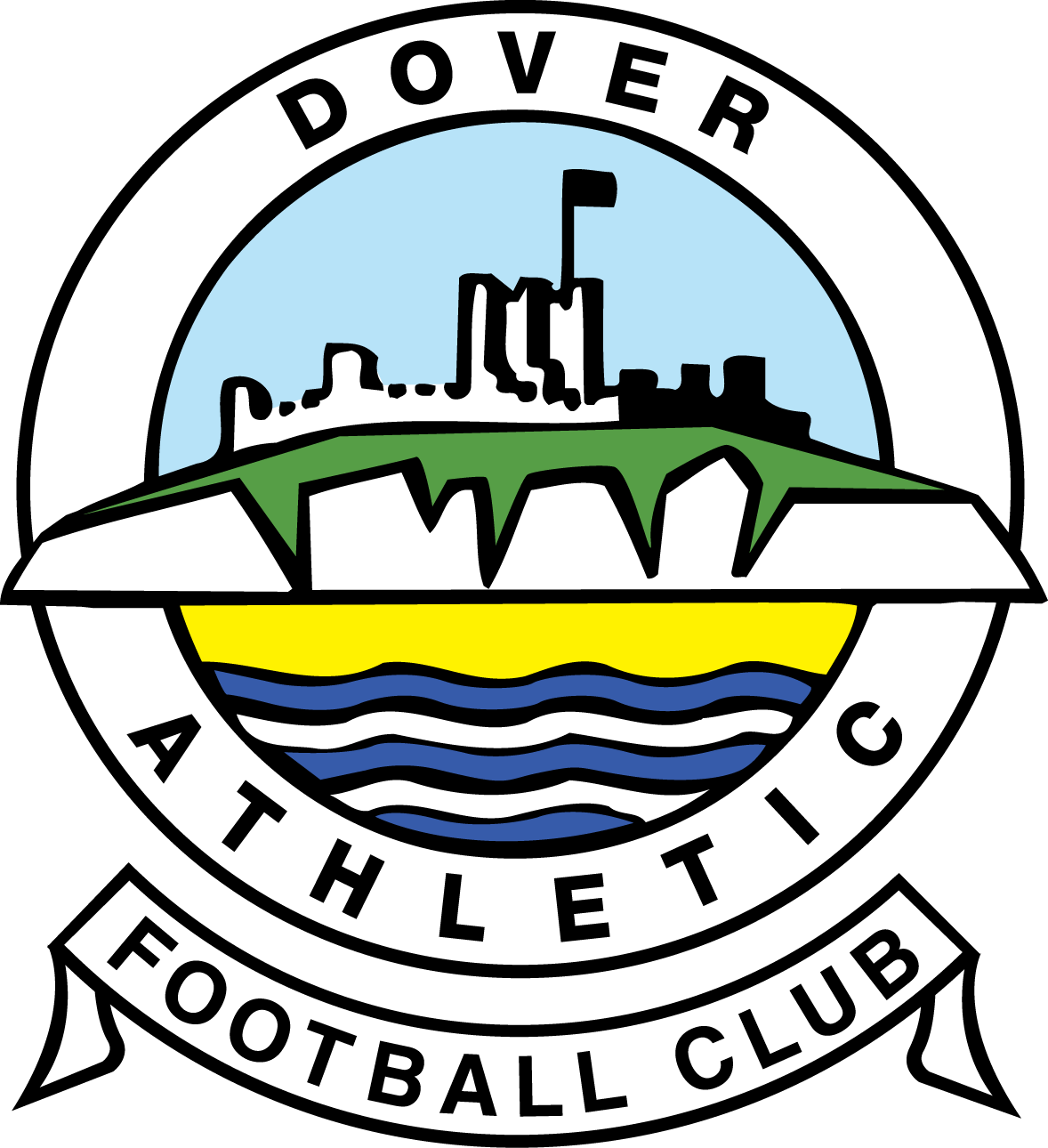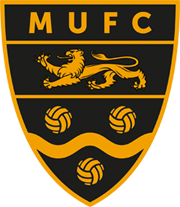 National League
2018-2019
Dover Star Player:
Mitch Brundle
Home Scorers:
Brundle (58), Gomis (75), Effiong (80)
Away Scorers:
Robinson (7)
Red Cards:
Swaine (83) (Maidstone)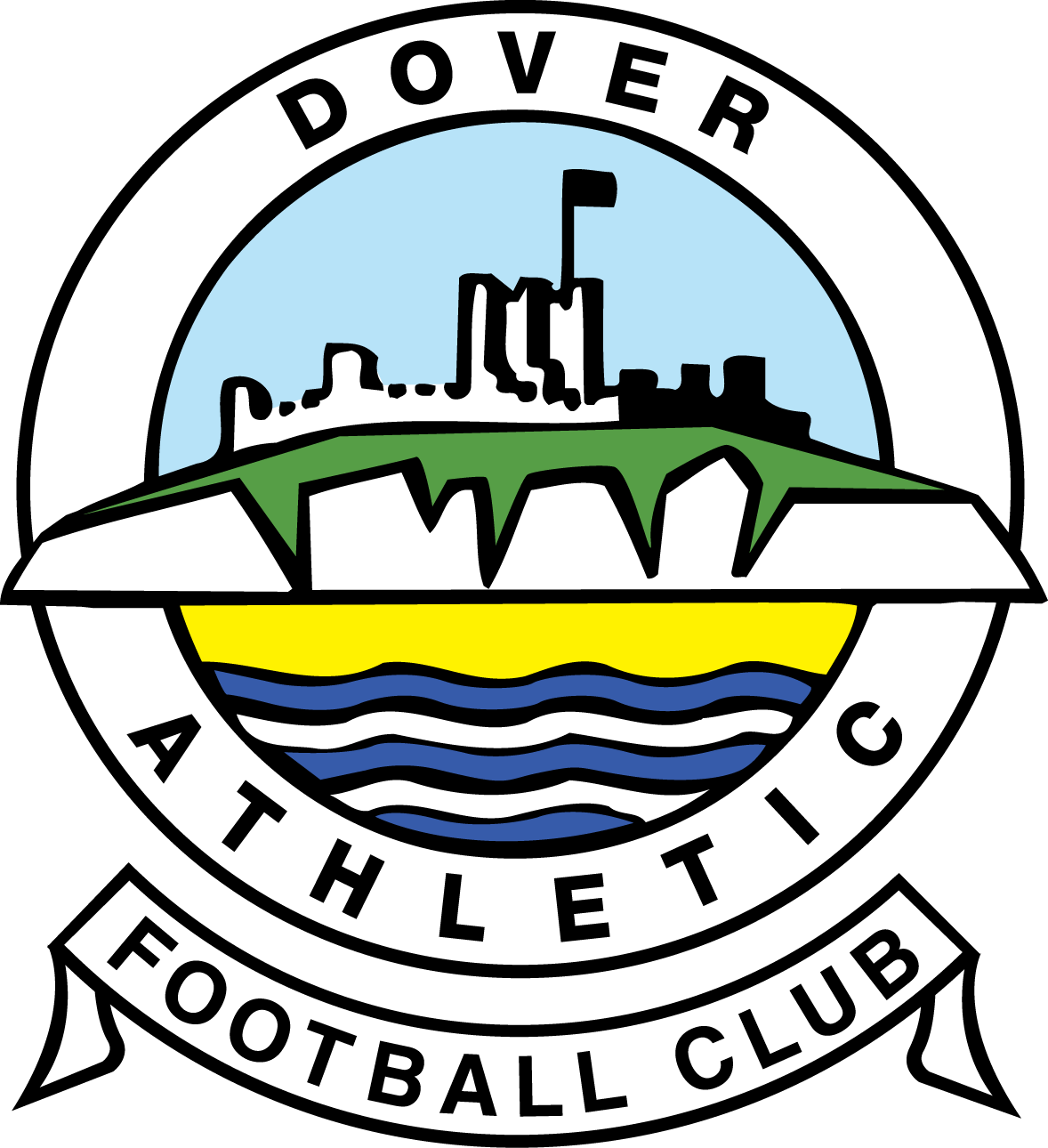 National League
2018-2019
Dover Star Player:
Stuart Lewis
Home Scorers:
Taylor (56), Vilhete (90+1)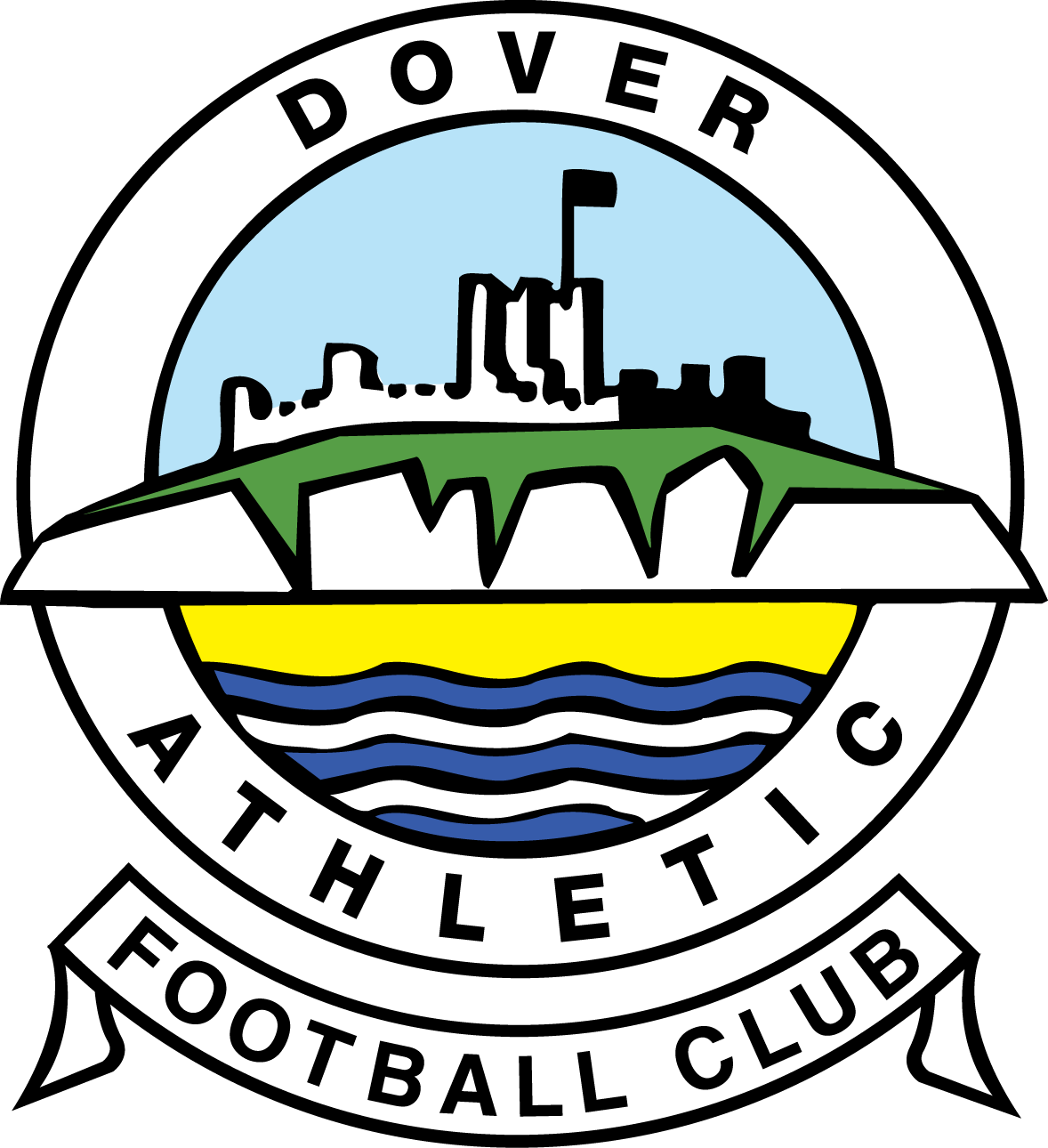 The FA Trophy
2018-2019
Dover Star Player:
Joe Bedford
Home Scorers:
Pavey (63), Jeffrey (90+2)
Away Scorers:
Kabamba (30), Rutherford (69)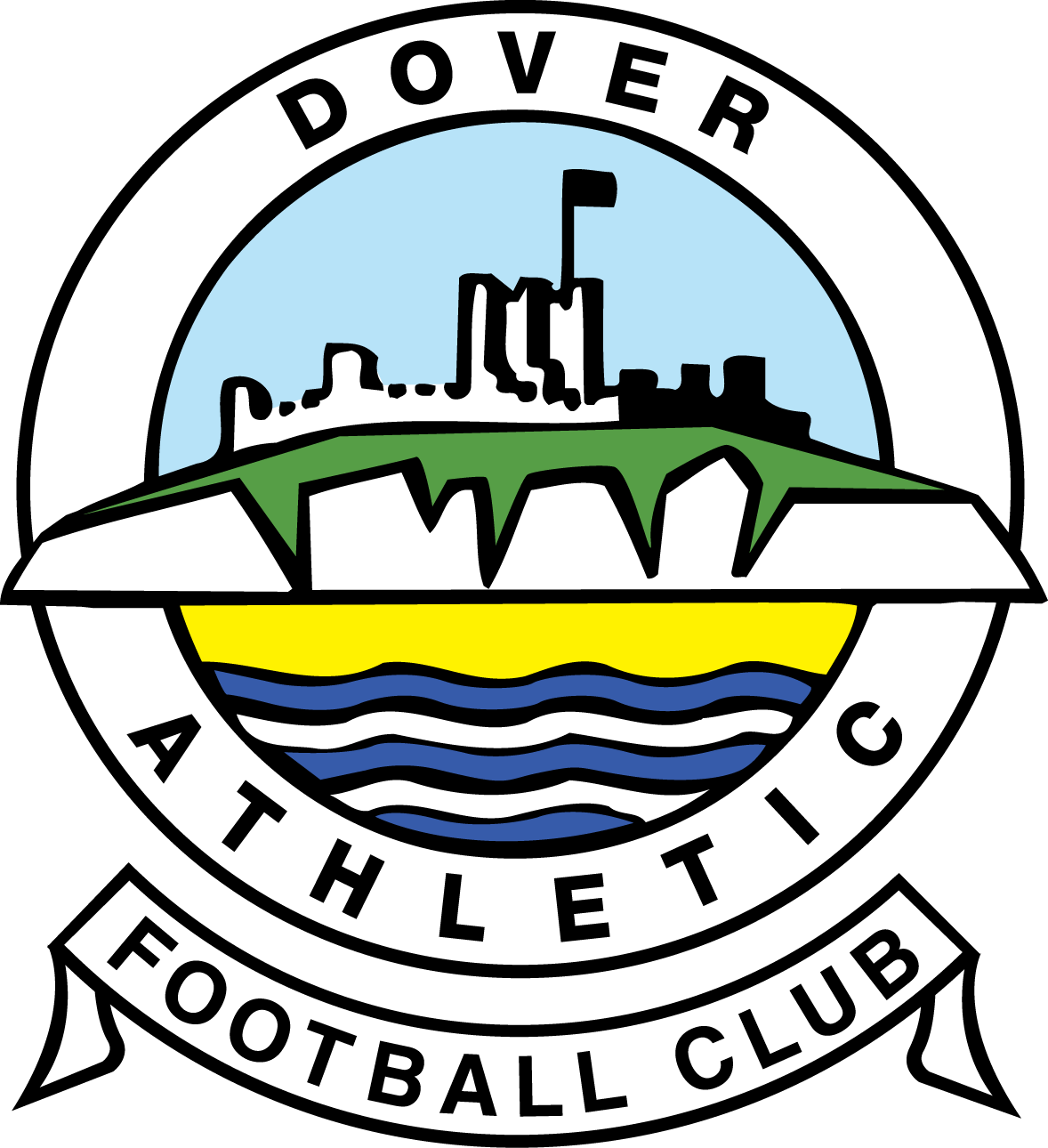 National League
2018-2019
Dover Star Player:
Inih Effiong
Home Scorers:
Effiong (83), (90+3)
Red Cards:
Jeffrey (66) (Dover)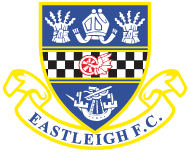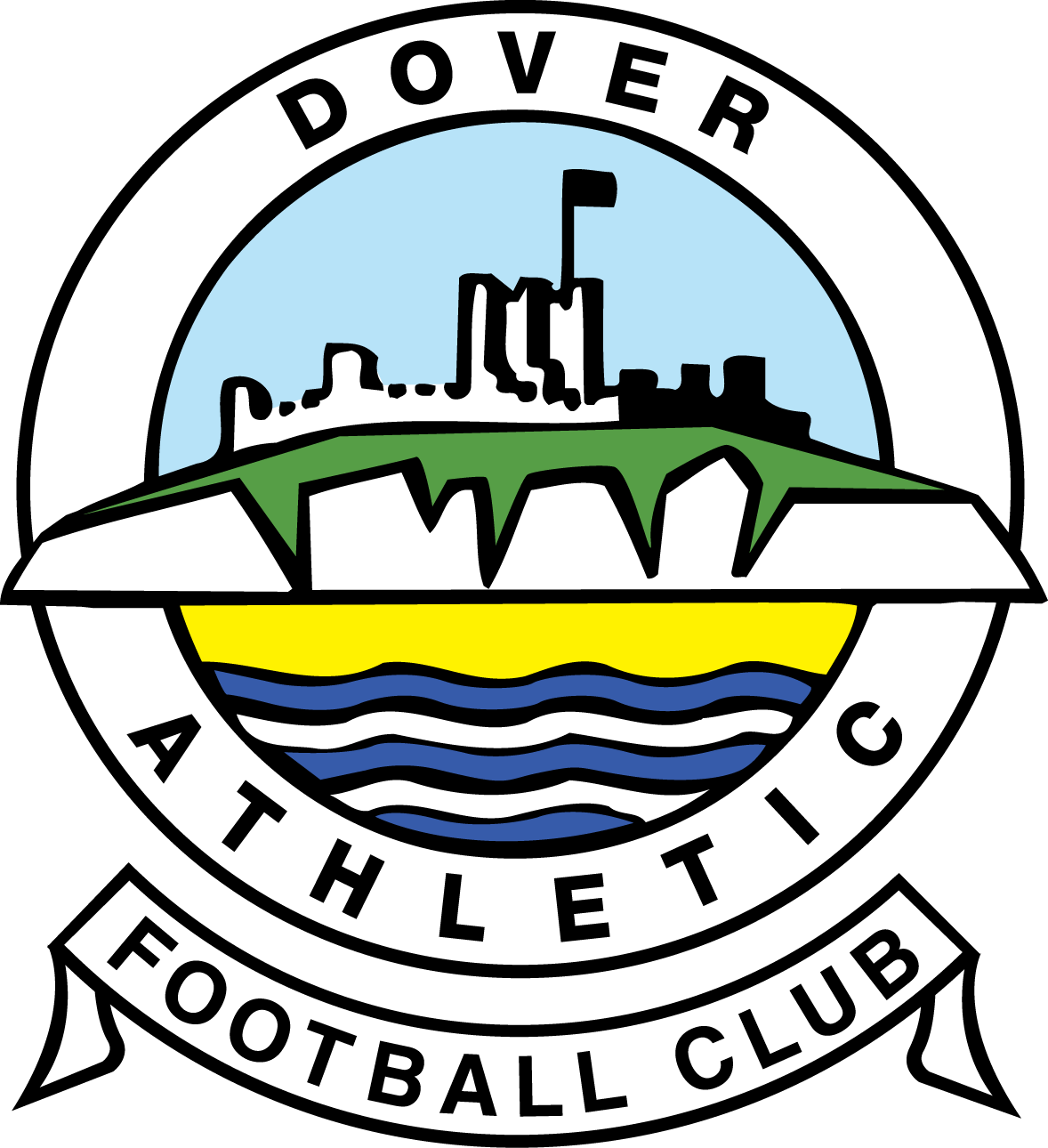 National League
2018-2019
Dover Star Player:
Bedsente Gomis
Home Scorers:
Williamson (2), McCallum (86)
Away Scorers:
Effiong (20), Reason (54)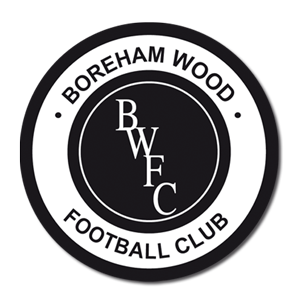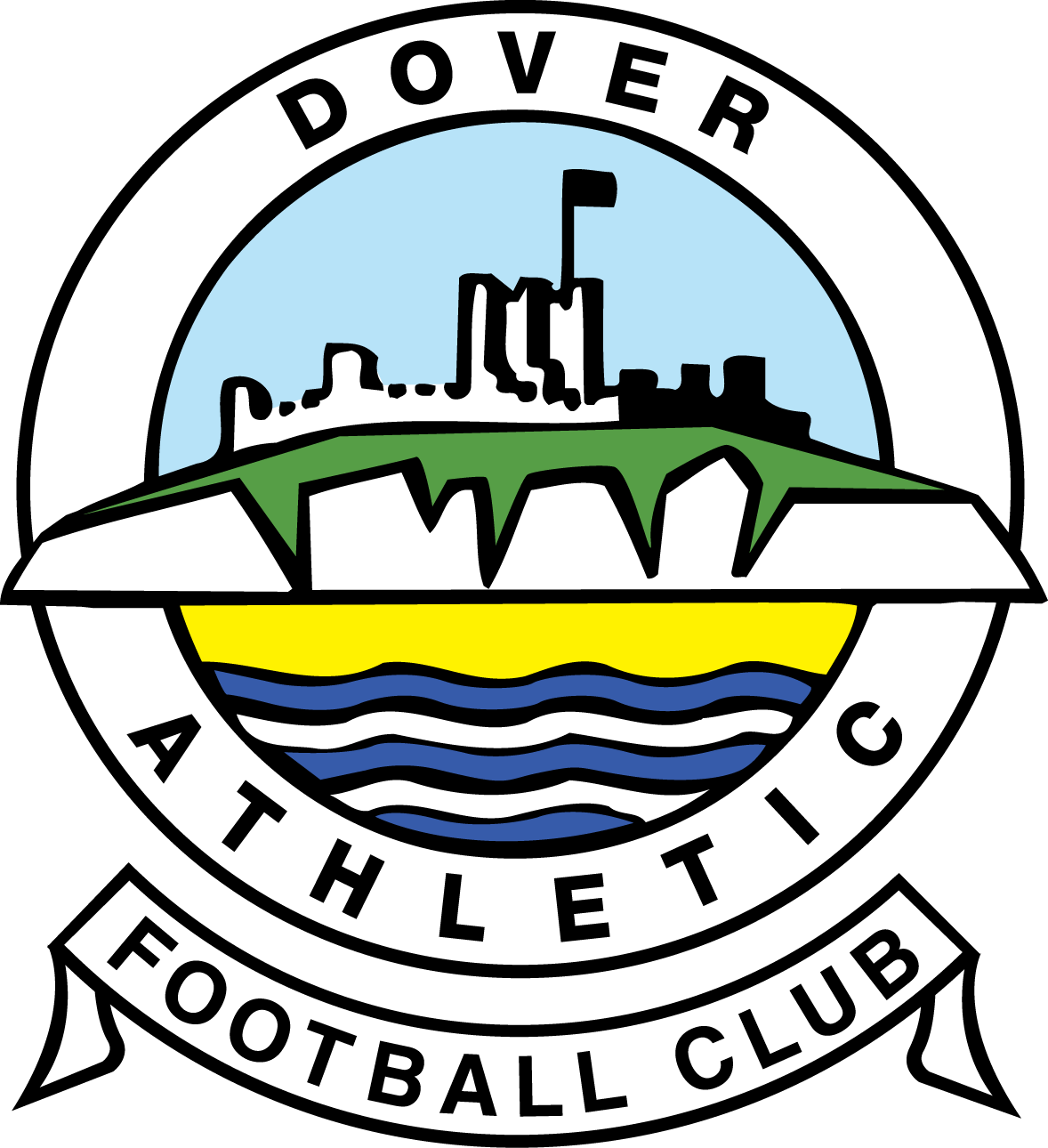 National League
2018-2019
Dover Star Player:
Stewart Lewis
Away Scorers:
Effiong (56)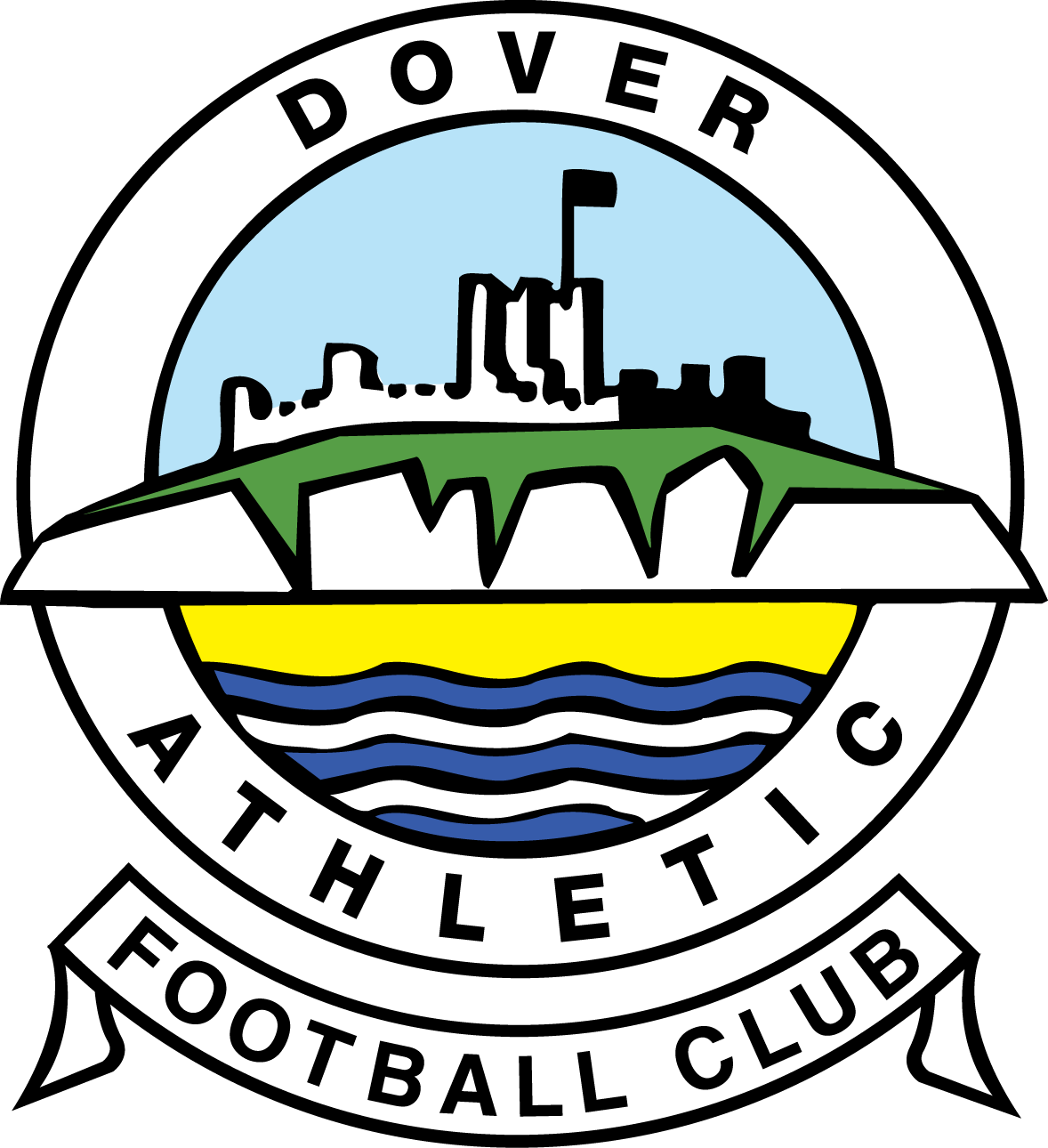 National League
2018-2019
Dover Star Player:
Inih Effiong
Home Scorers:
Gomis (19), Effiong (38)
Away Scorers:
Hawkes (84)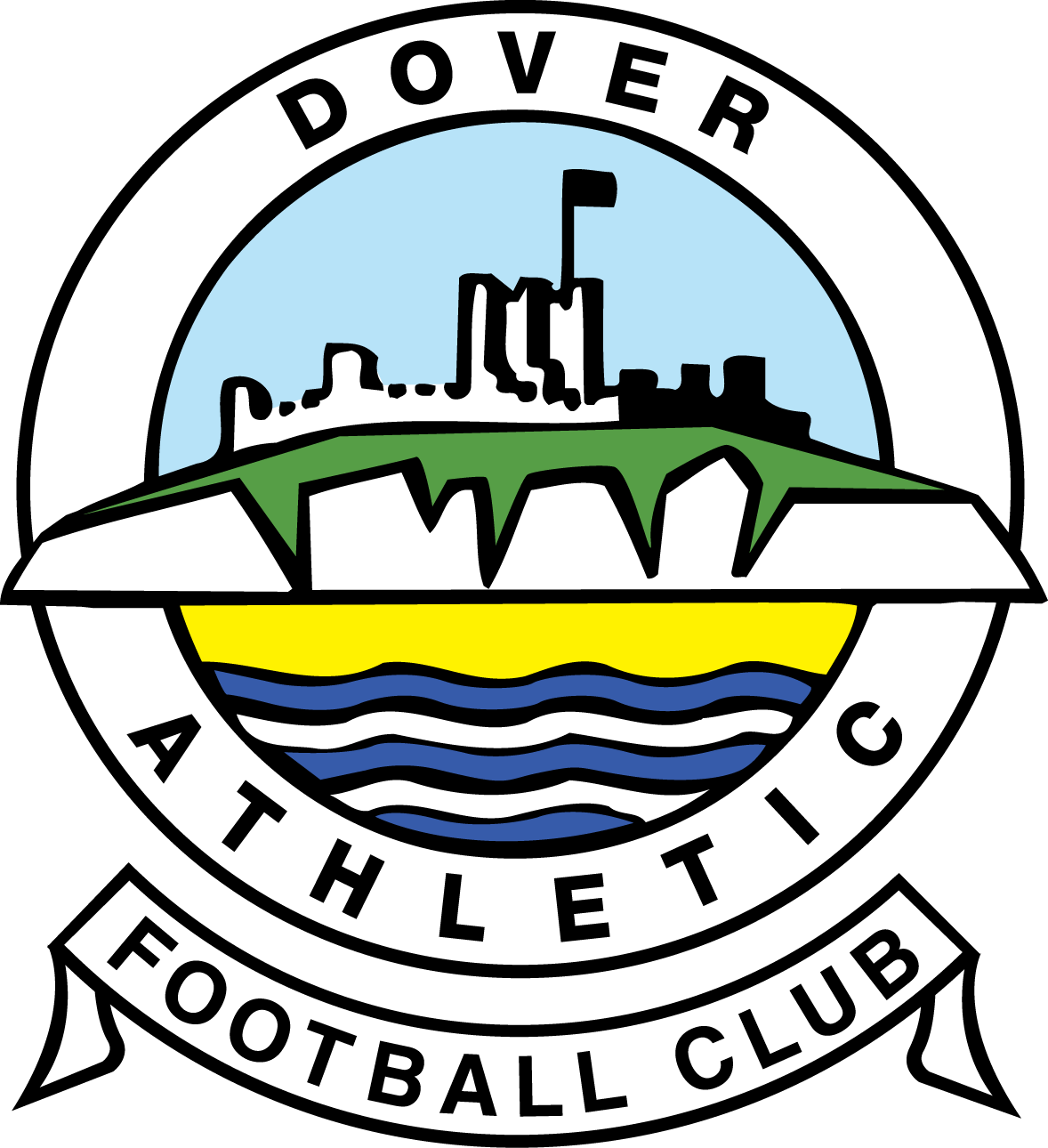 National League
2018-2019
Dover Star Player:
Mitch Brundle
Home Scorers:
Kosylo (40)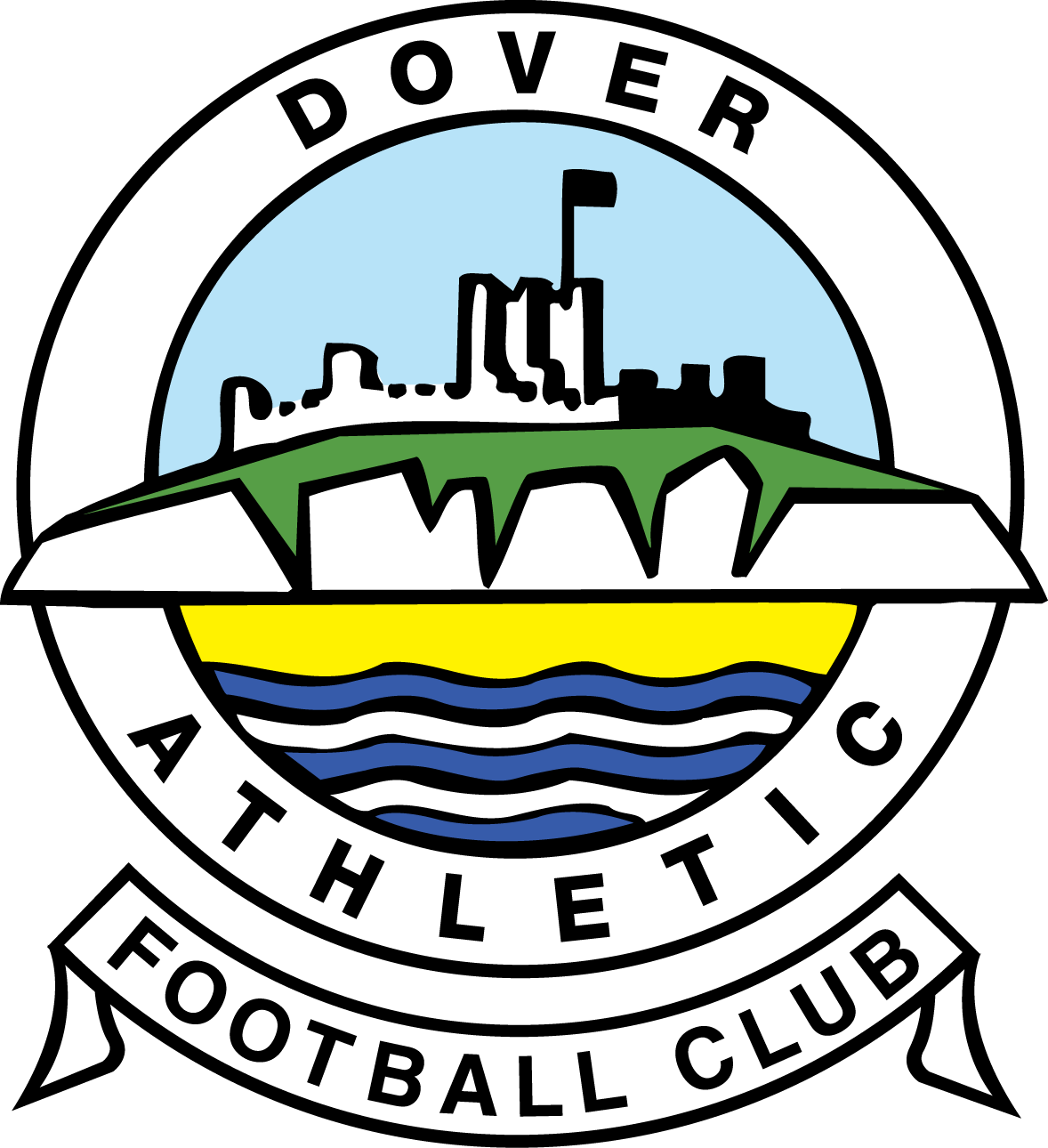 The FA Cup
2018-2019
The Energy Check Stadium at Gigg Lane
Dover Star Player:
Josh Passley
Home Scorers:
O'Shea (12), Mayor (18), Moore (36, 64), Telford (90+1)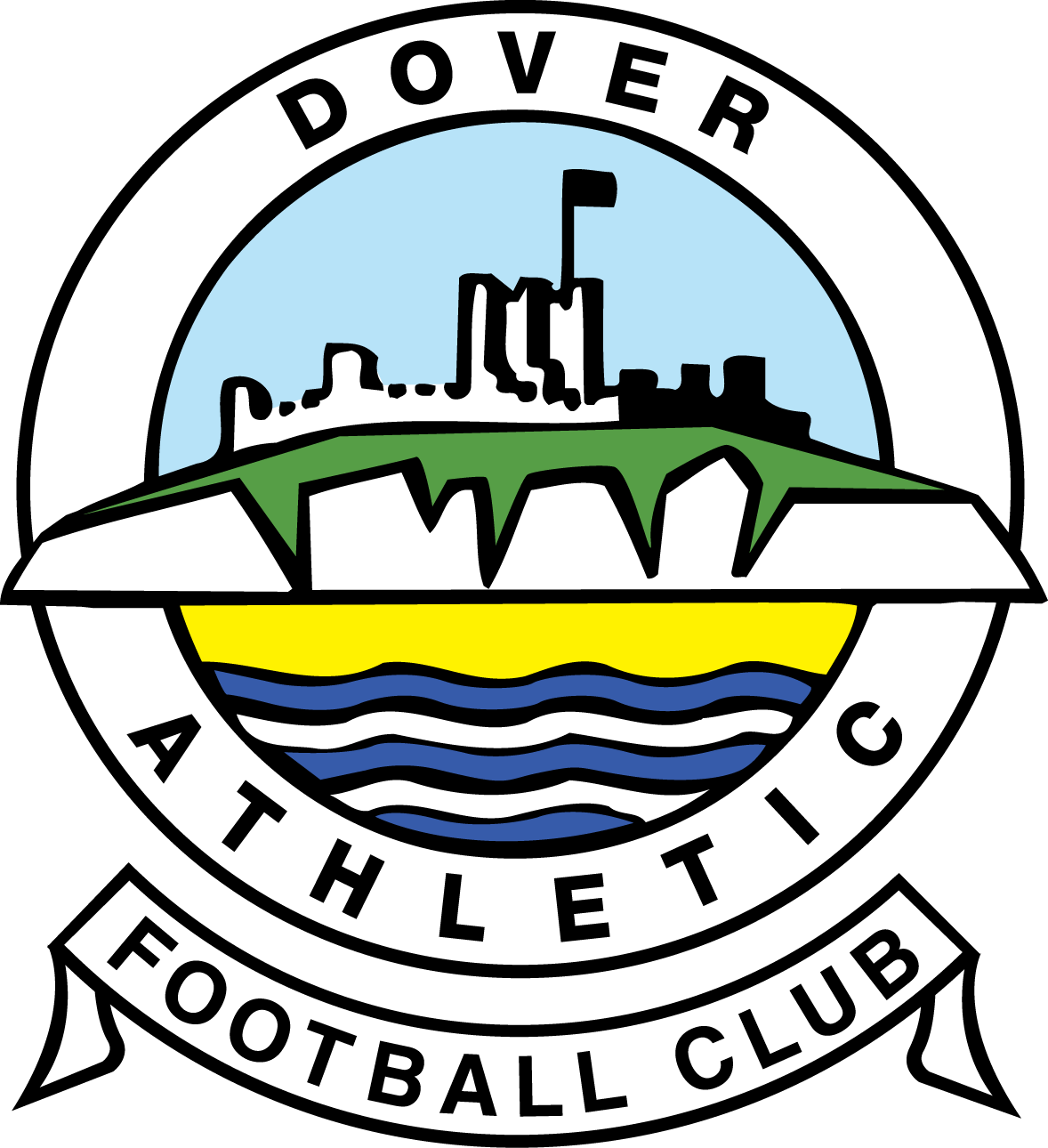 National League
2018-2019
Dover Star Player:
Stuart Lewis
Away Scorers:
Adeloye (11), Phipps (44)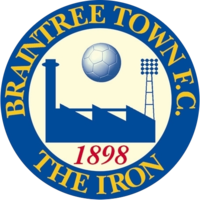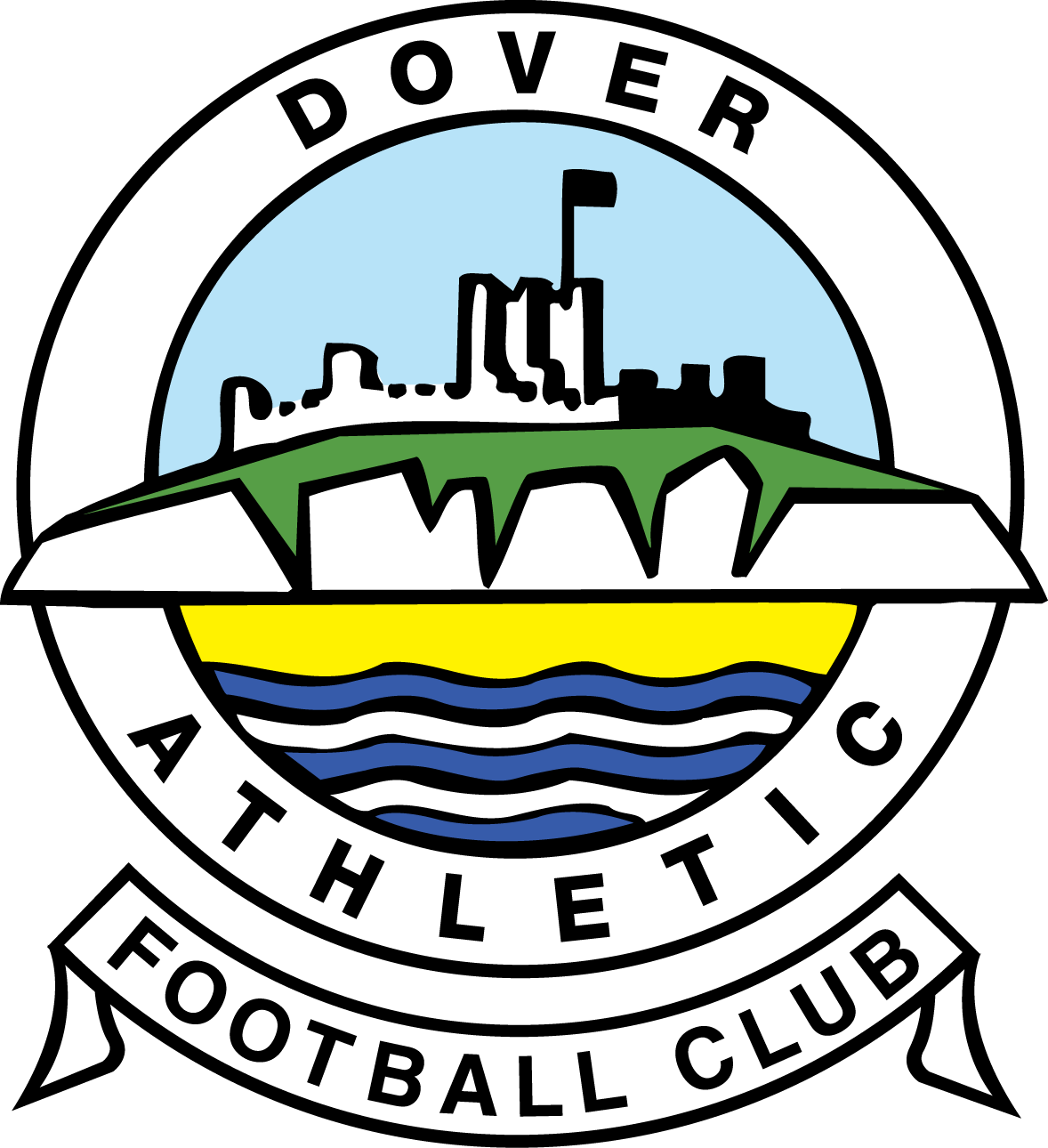 National League
2018-2019
The Cressing Road Stadium
Dover Star Player:
Bobby-Joe Taylor
Home Scorers:
Amaluzor (13), Grant (78 pen)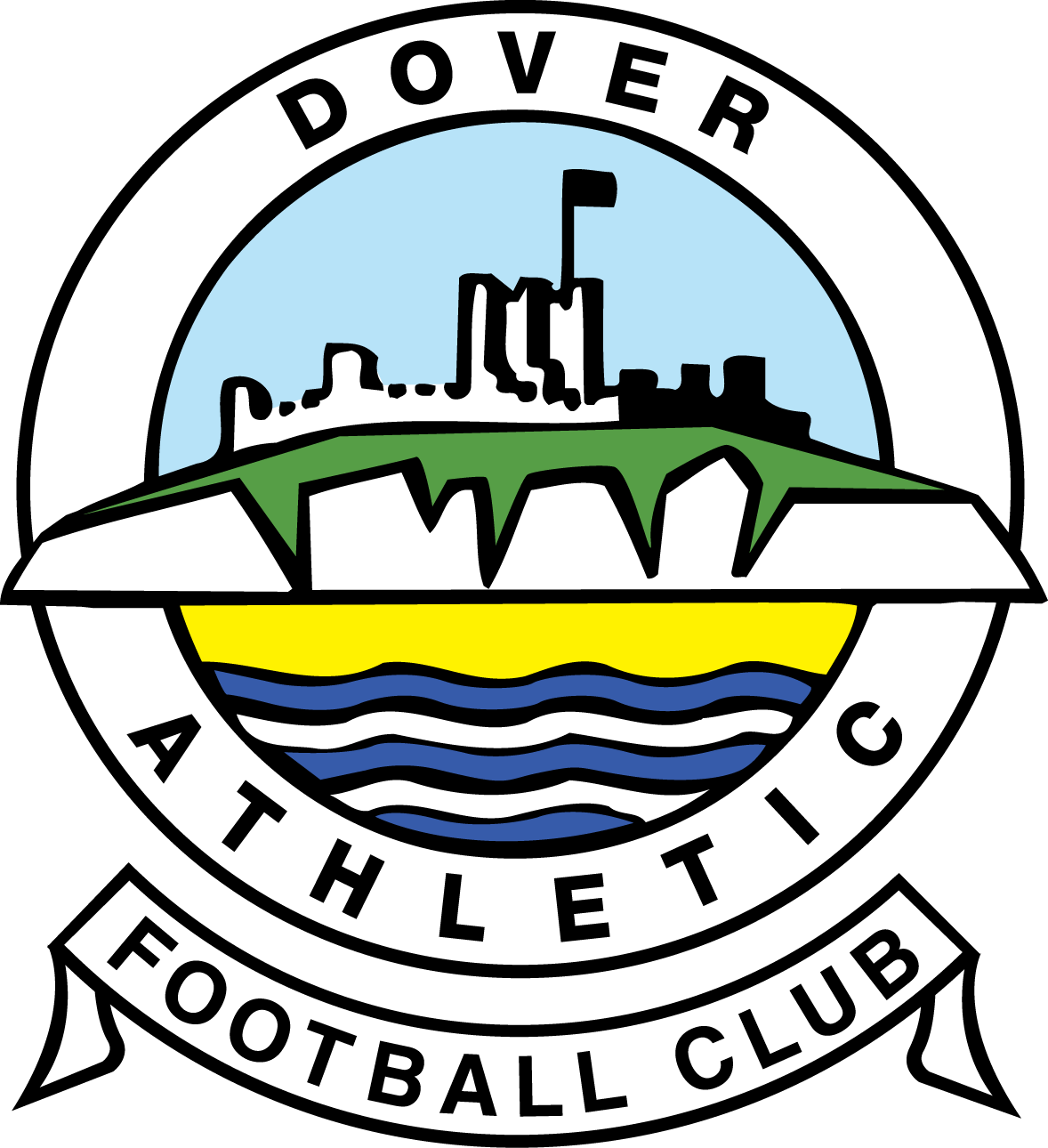 The FA Cup
2018-2019
Dover Star Player:
Connor Essam
Away Scorers:
Effiong (87)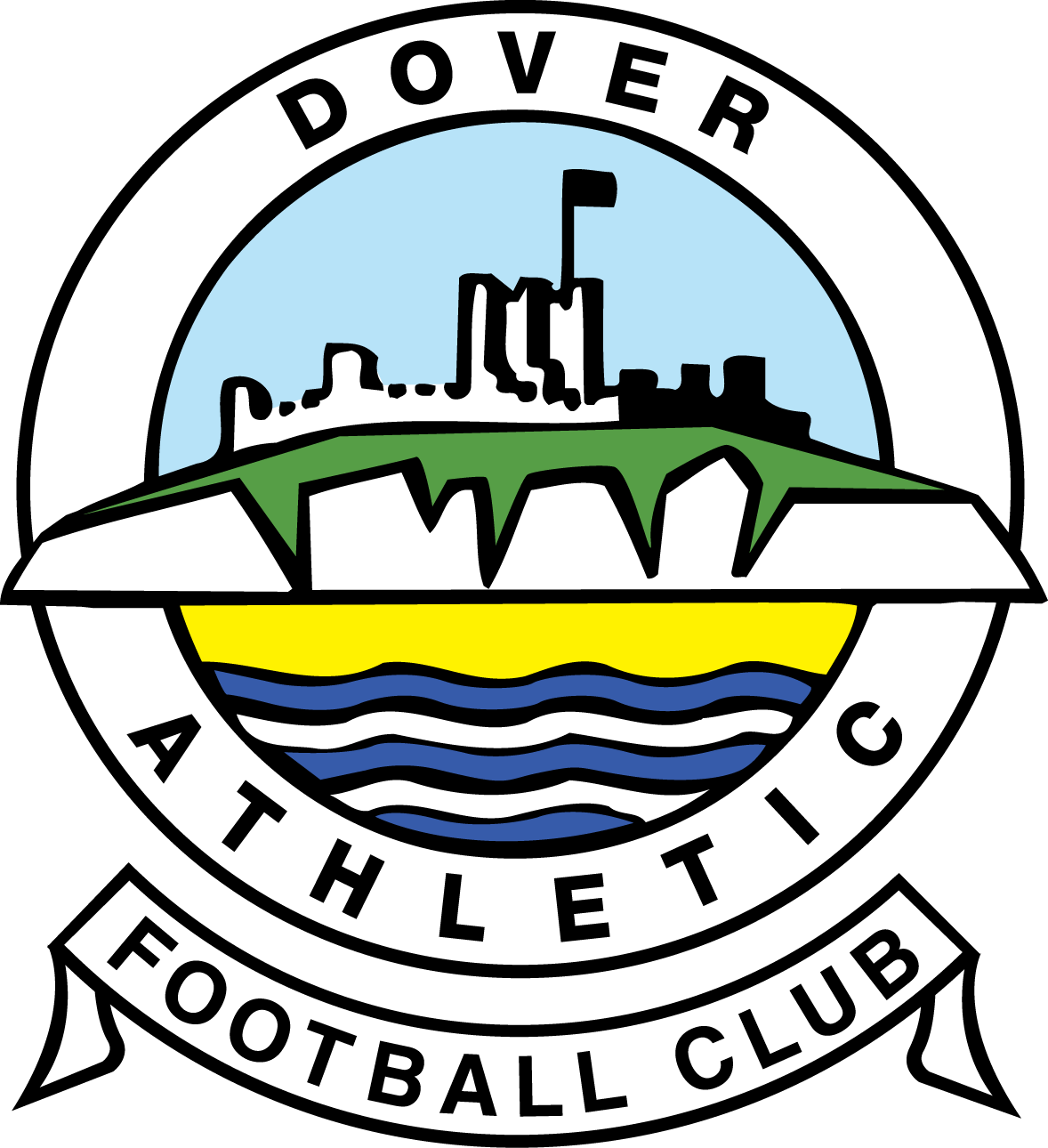 National League
2018-2019
Dover Star Player:
Inih Effiong
Home Scorers:
Williams (26), Langmead (90+5)
Away Scorers:
Effiong (46, 66)
Red Cards:
Jeffrey (90+7)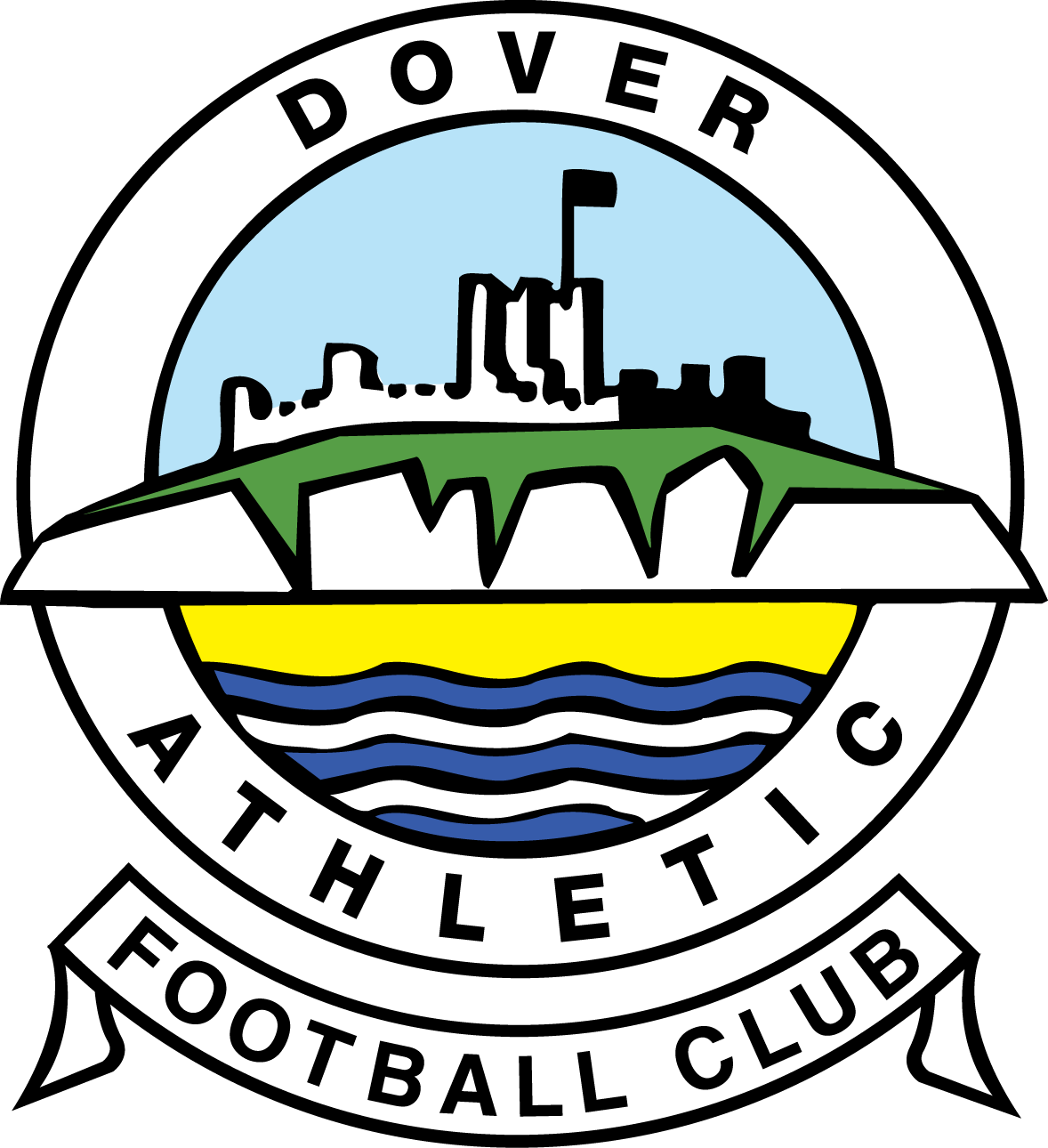 National League
2018-2019
Dover Star Player:
Ejiro Okosieme
Away Scorers:
Rooney (18, 20, 56), Piergianni (66)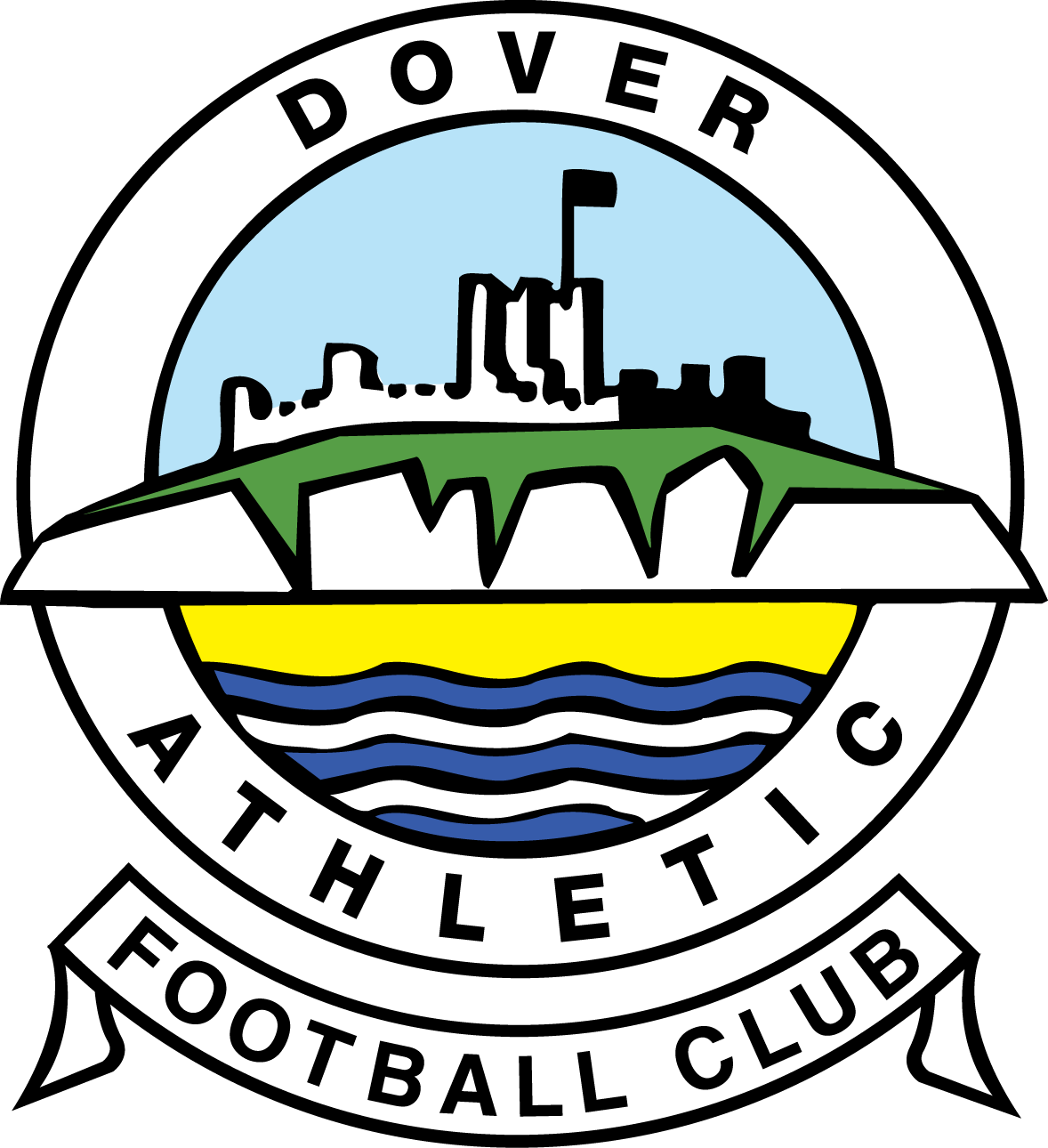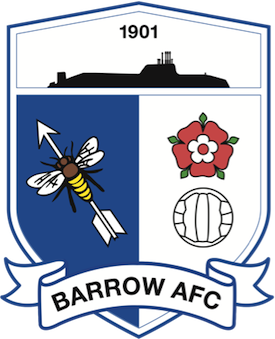 National League
2018-2019
Dover Star Player:
Mitch Walker
Away Scorers:
Hindle (69,83)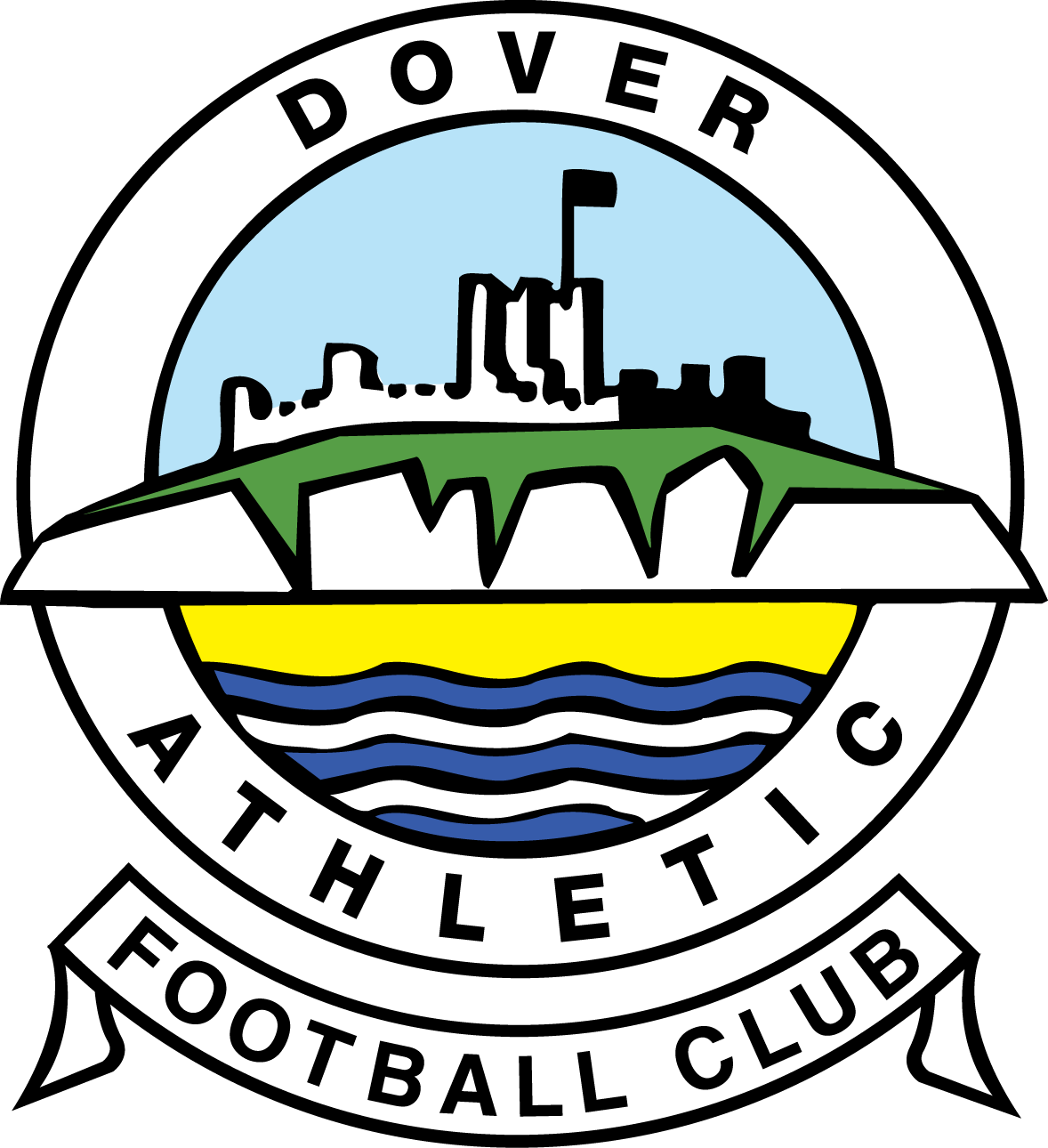 National League
2018-2019
Dover Star Player:
Moussa Diarra
Home Scorers:
Eastmond (2), Bailey (18)
Away Scorers:
Brundle (36 pen), Schmoll (87)
Red Cards:
Tajbakhsh (81) (Dover)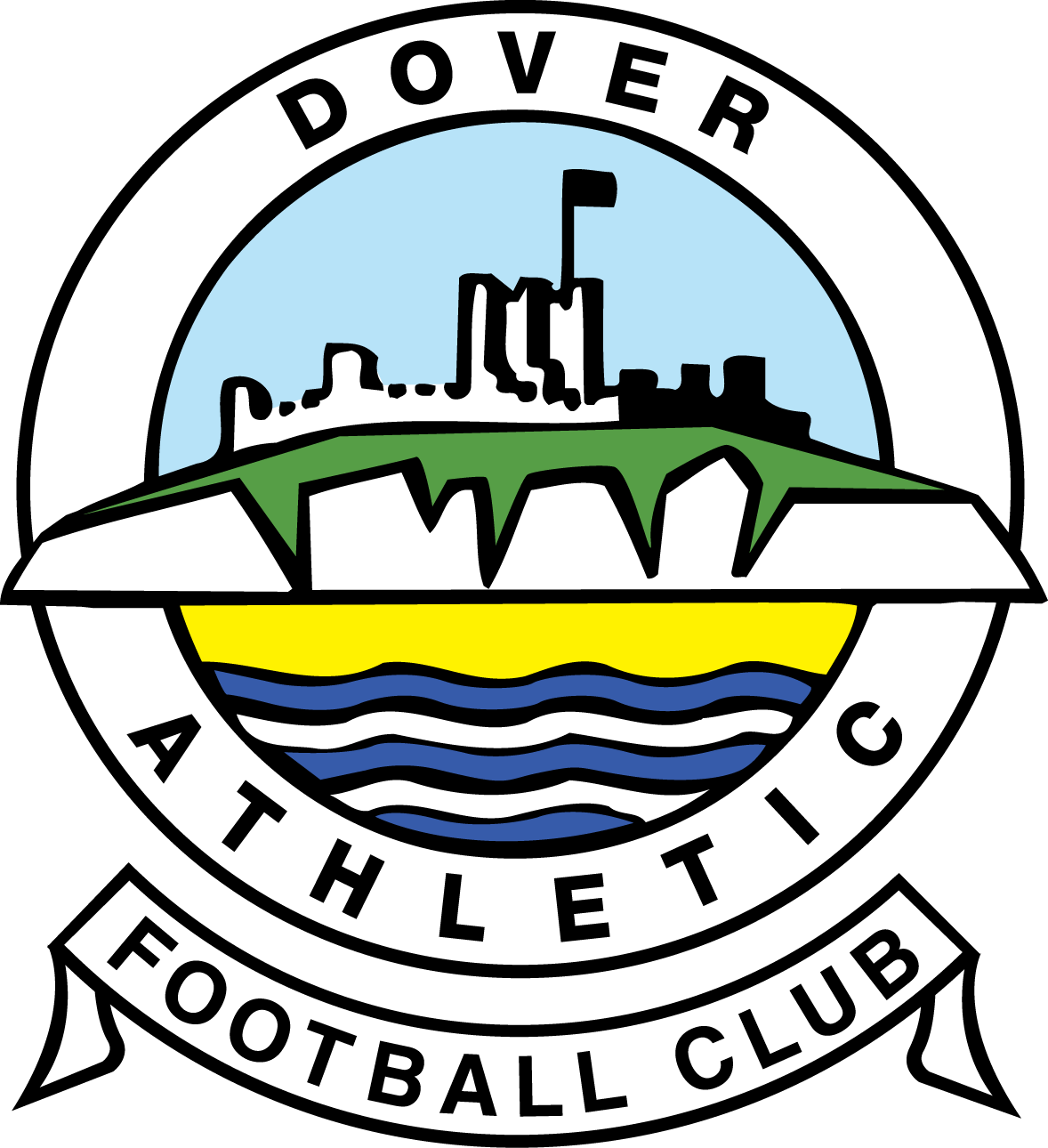 National League
2018-2019
Dover Star Player:
Bradley Barry
Home Scorers:
May (18, 67)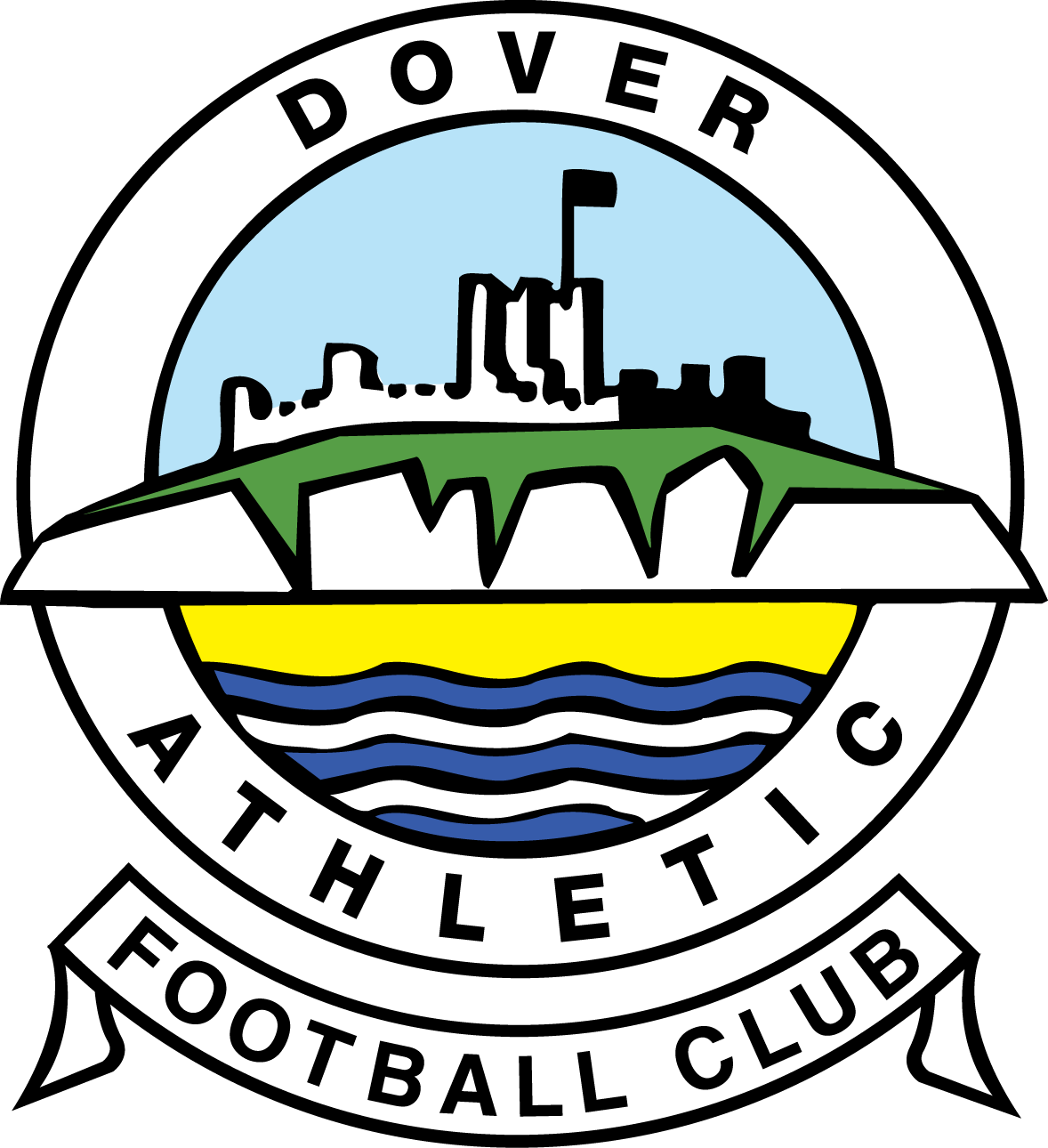 National League
2018-2019
Dover Star Player:
Kadell Daniel
Home Scorers:
Rowe (41, 85 pen), Cardle (50), Hardy (90+1)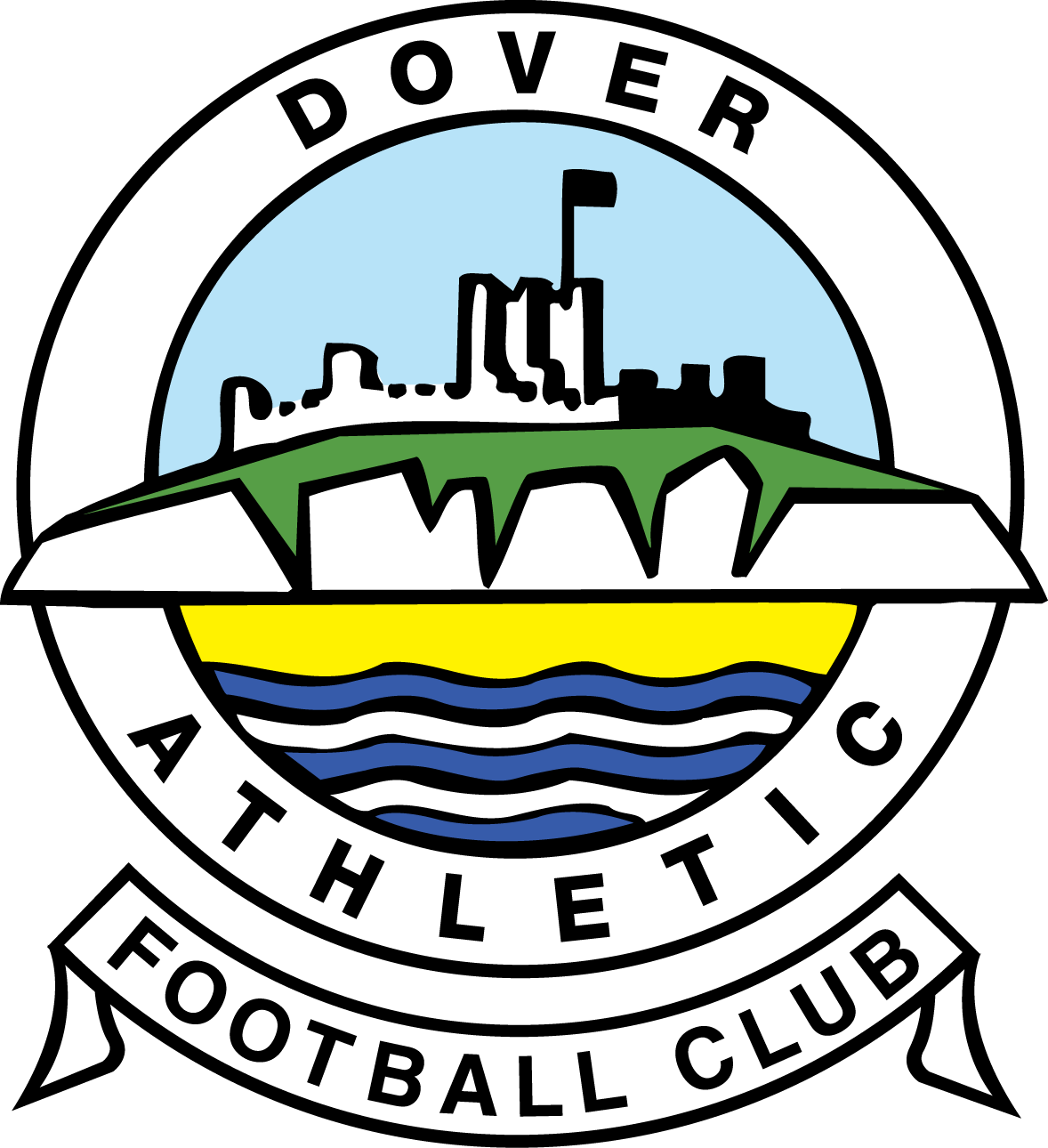 National League
2018-2019
Dover Star Player:
Mitch Brundle
Home Scorers:
Nortey (36), Allen (67 pen), Brundle (78), Lokko (86)
Away Scorers:
Fogden (48), Pavey (50), Lewis (52)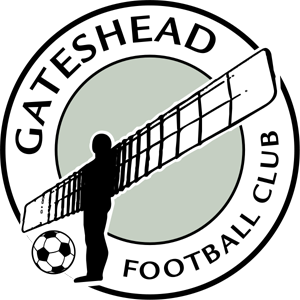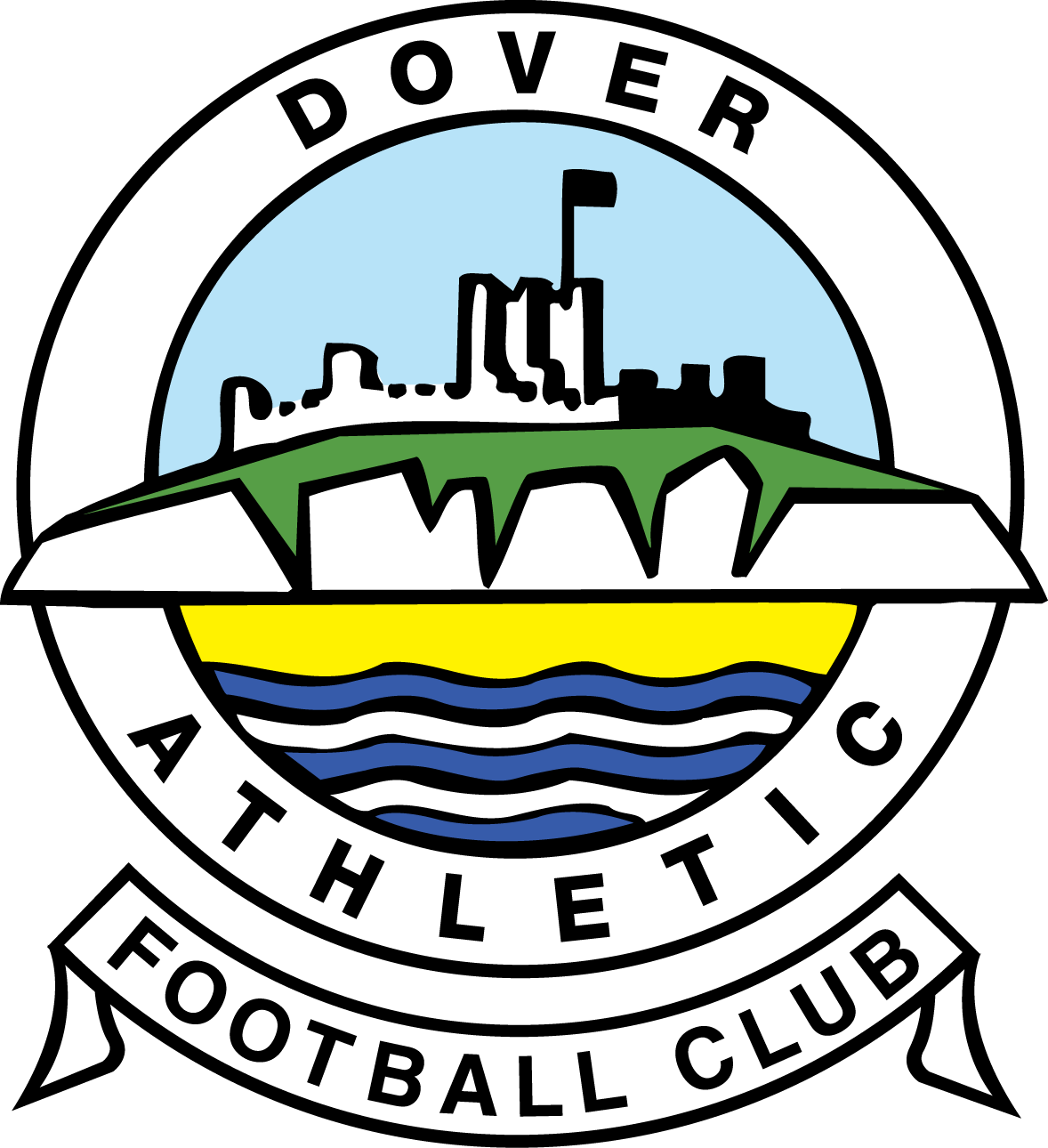 National League
2018-2019
The Gateshead International Stadium
Dover Star Player:
Jack Connors
Home Scorers:
Tinkler (35), Armstrong (87)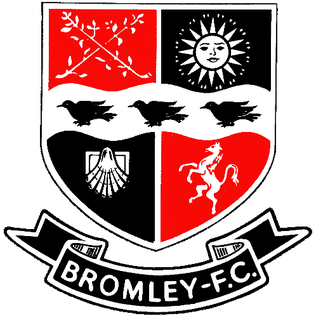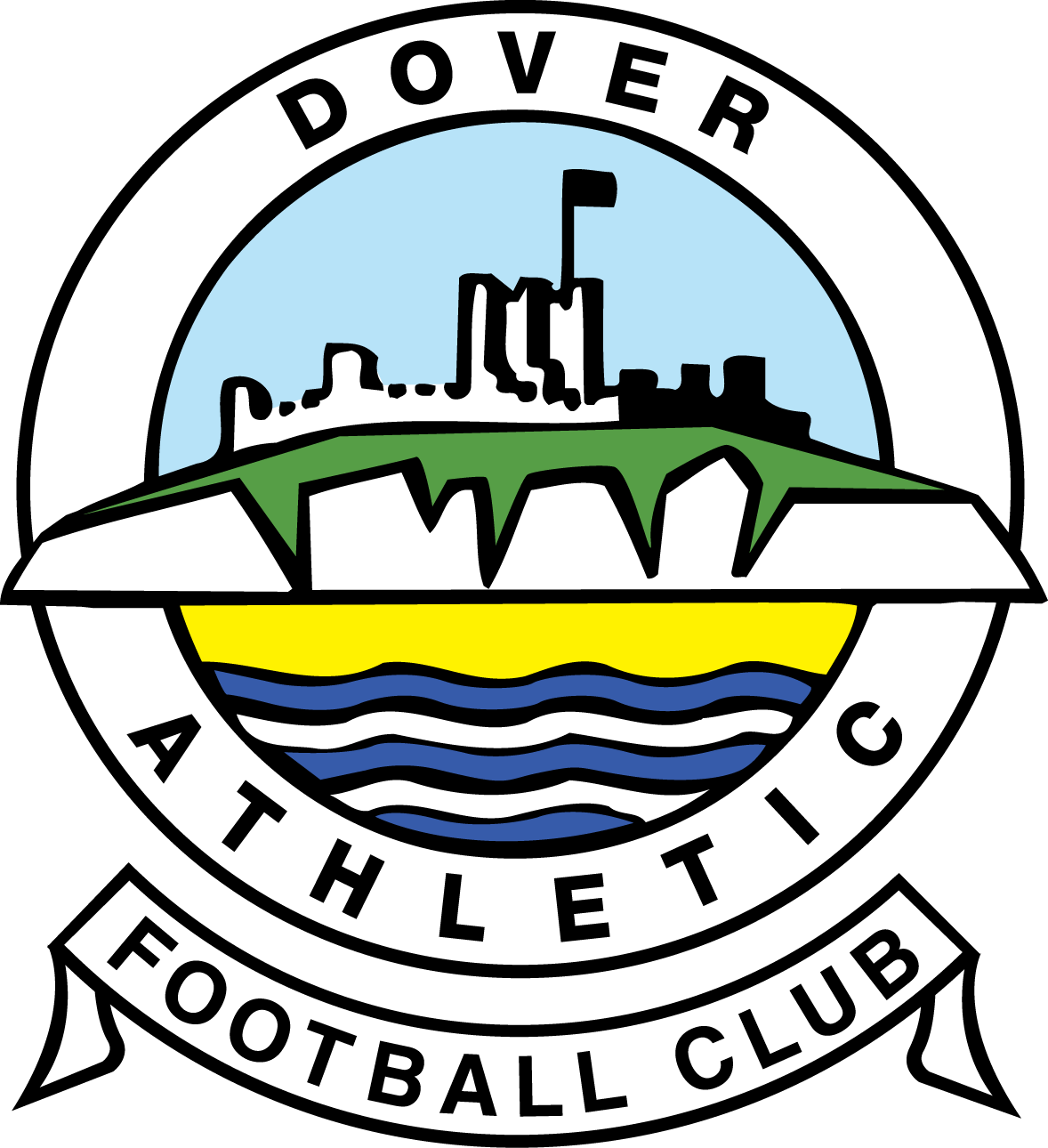 National League
2018-2019
Dover Star Player:
Mitch Brundle
Home Scorers:
D.Johnson (3), Sutherland (89 pen)
Away Scorers:
Allen (35), Lokko (72)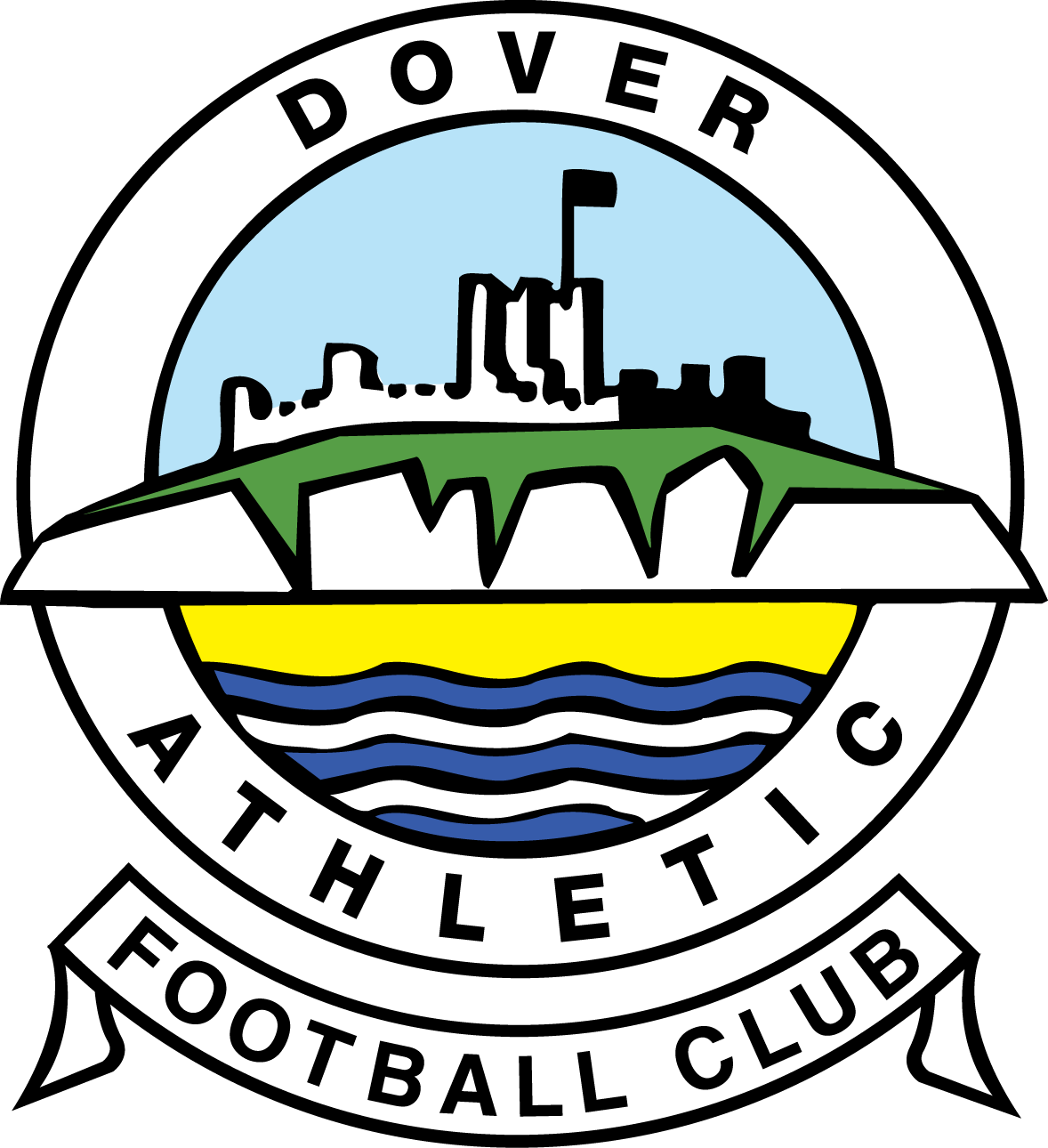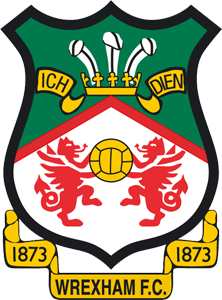 National League
2018-2019
Dover Star Player:
Tim Schmoll
Away Scorers:
Fondop (29)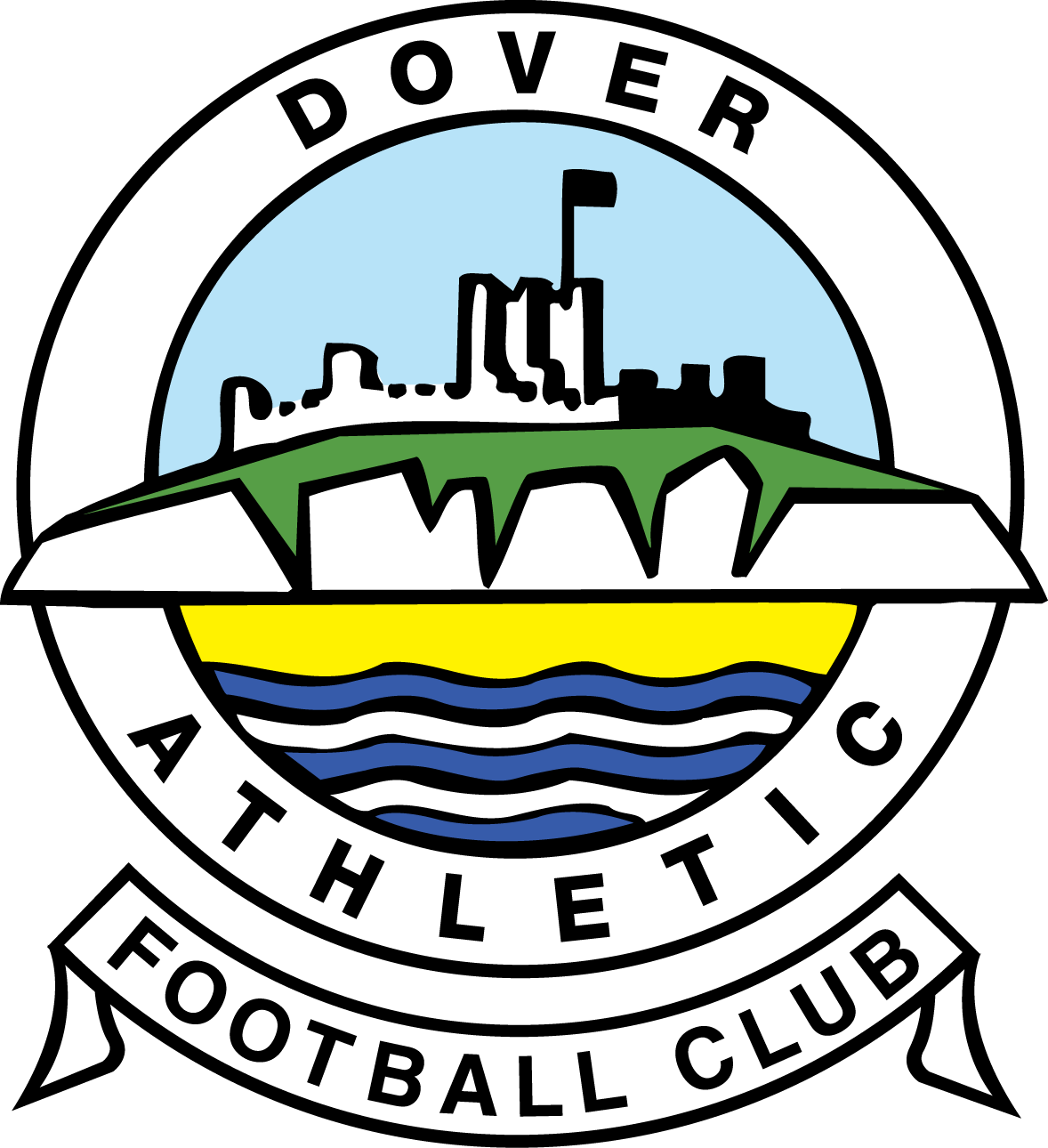 Pre-Season Friendly
2018-2019
Dover Star Player:
Kadell Daniel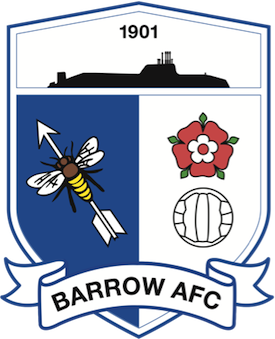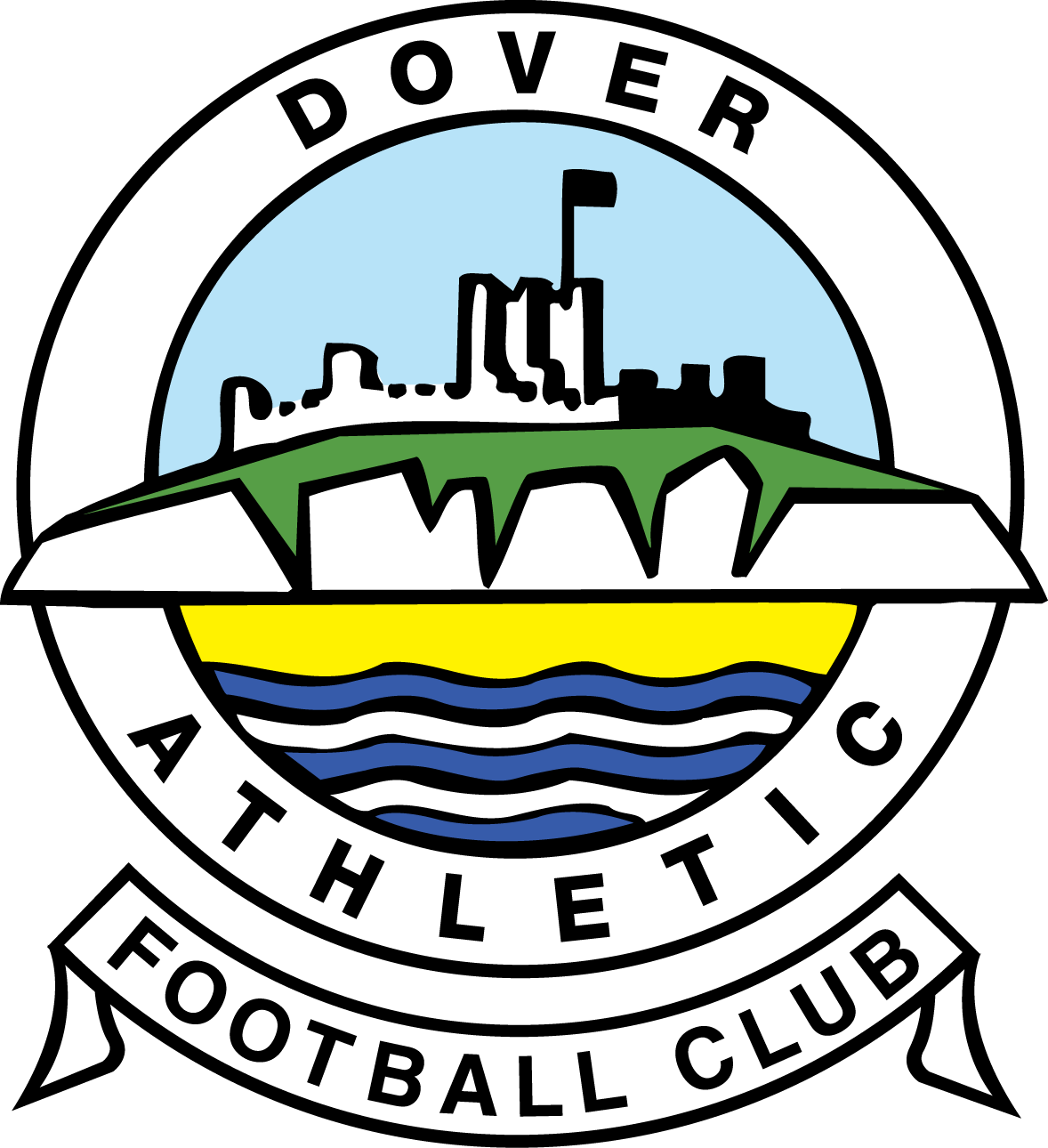 National League
2017-2018
Progression Solicitors Stadium
Dover Star Player:
Liam Bellamy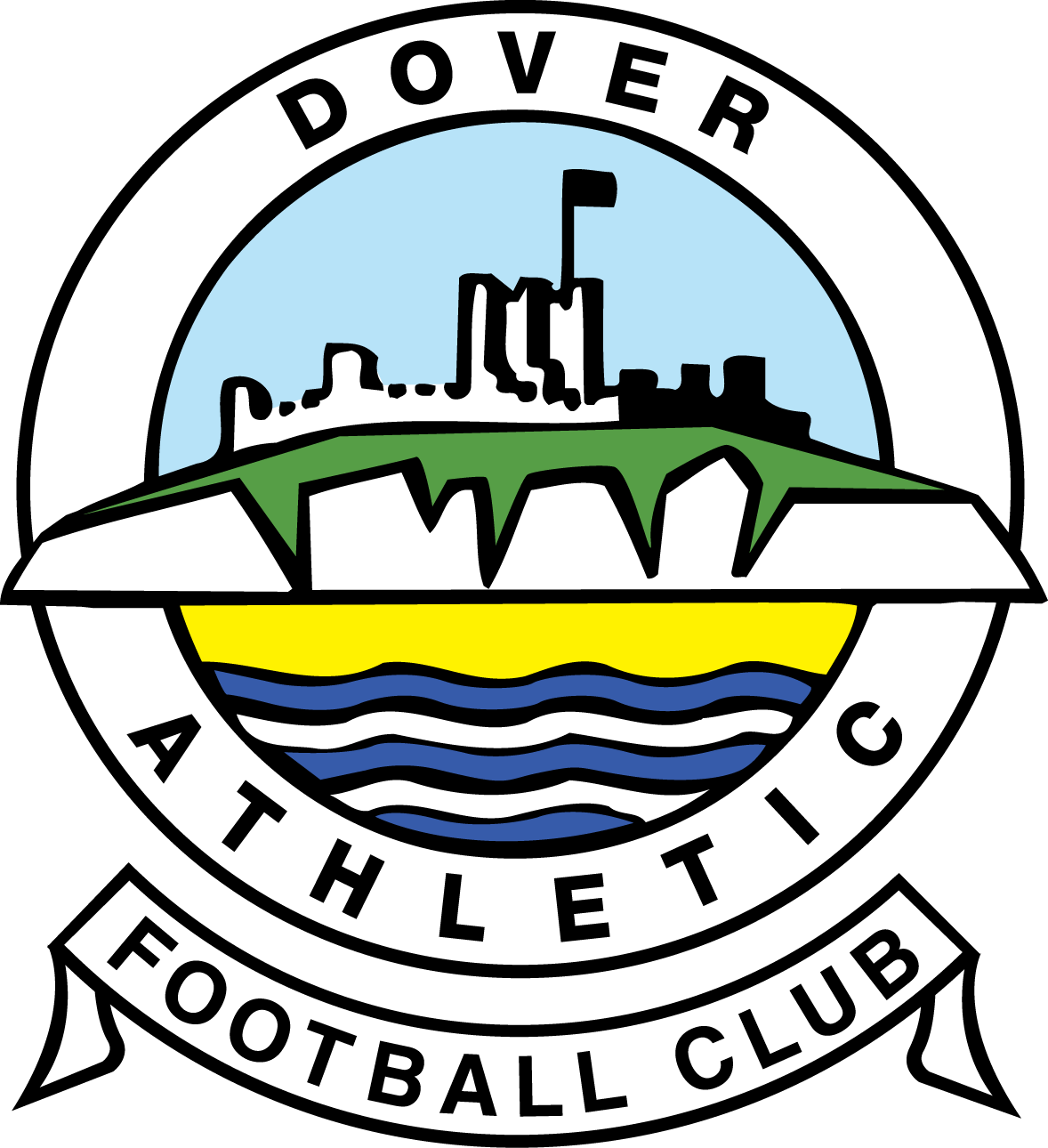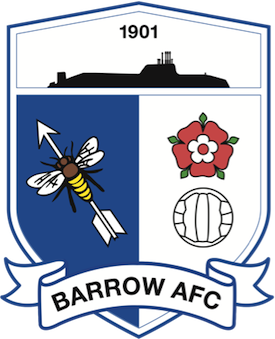 National League
2017-2018
Dover Star Player:
Connor Essam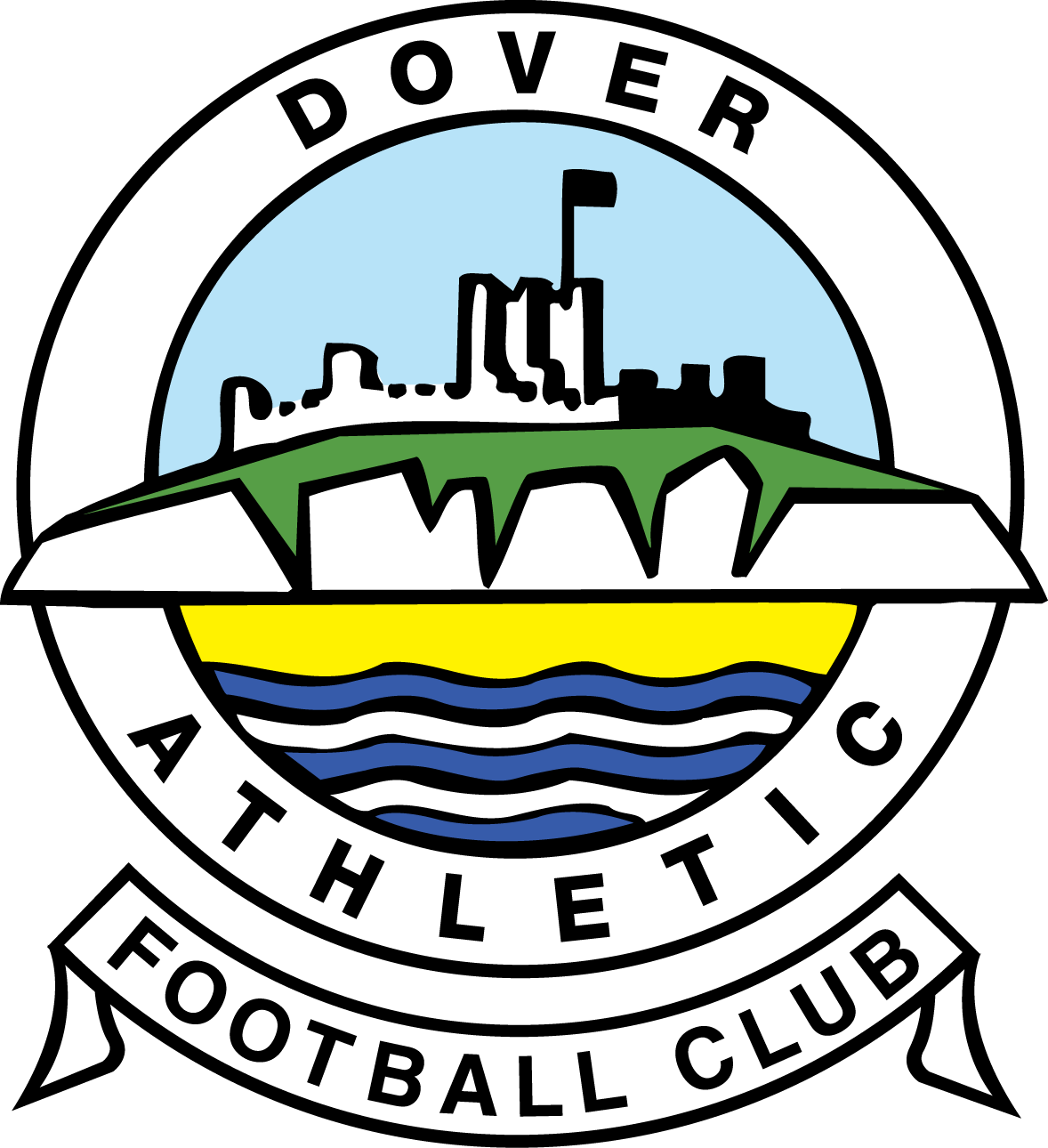 National League
2016-2017
Dover Star Player:
Moses Emmanuel
Away Scorers:
Miller (7, 70), Emmanuel (32, 45+1, 53), Lafayette (36)
Red Cards:
Beckwith (21) (Sutton)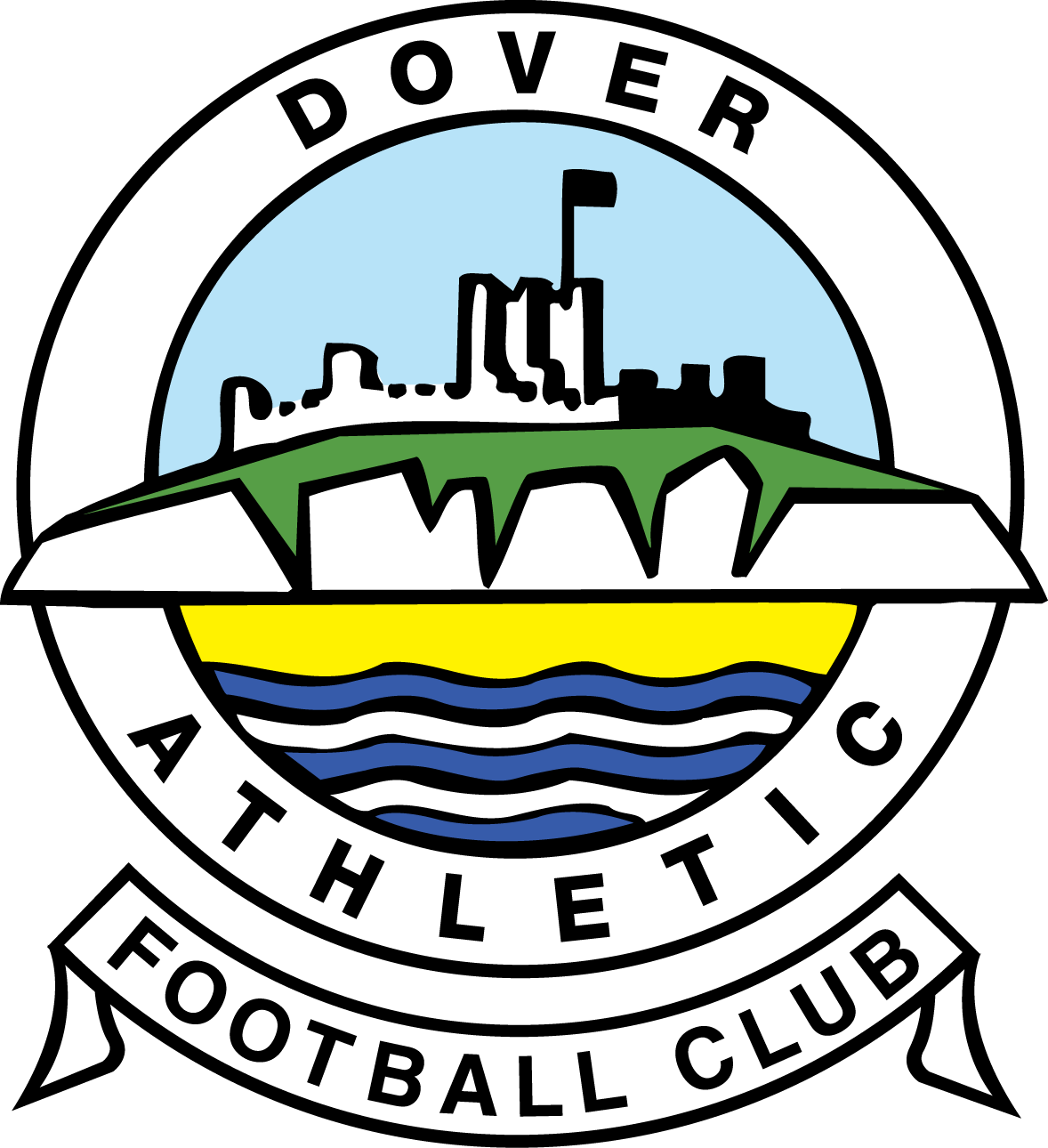 National League
2016-2017
Dover Star Player:
Ricky Miller
Home Scorers:
Miller (2,57), Stevenson (85)
Away Scorers:
Amankwaah (75)
Red Cards:
Emmanuel (69) (Dover)