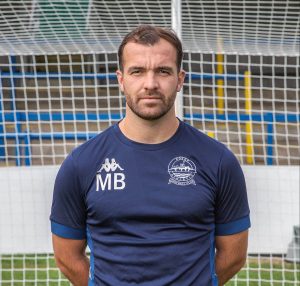 #

7

Name

Mitch Brundle

Nationality

England

Position

Midfielder

Current Team

Birthday

4th December 1994

Age

27
Returned to the club in a new dule role in July 2022 as a player/assistant to manager Andy Hessenthaler.
The midfielder left Crabble for Dagenham & Redbridge in the summer of 2019.
During his first spell with Dover, Brundle made 99 appearances and scored 13 goals across all competitions for the club after arriving from Gateshead in May 2017.
He also captained the team and was named Supporters' Player of the Season and Away Supporters' Player of the Season at the end of the 2018/19 season.
Since leaving the Daggers, Brundle has played for Barnet and Farnborough.
Results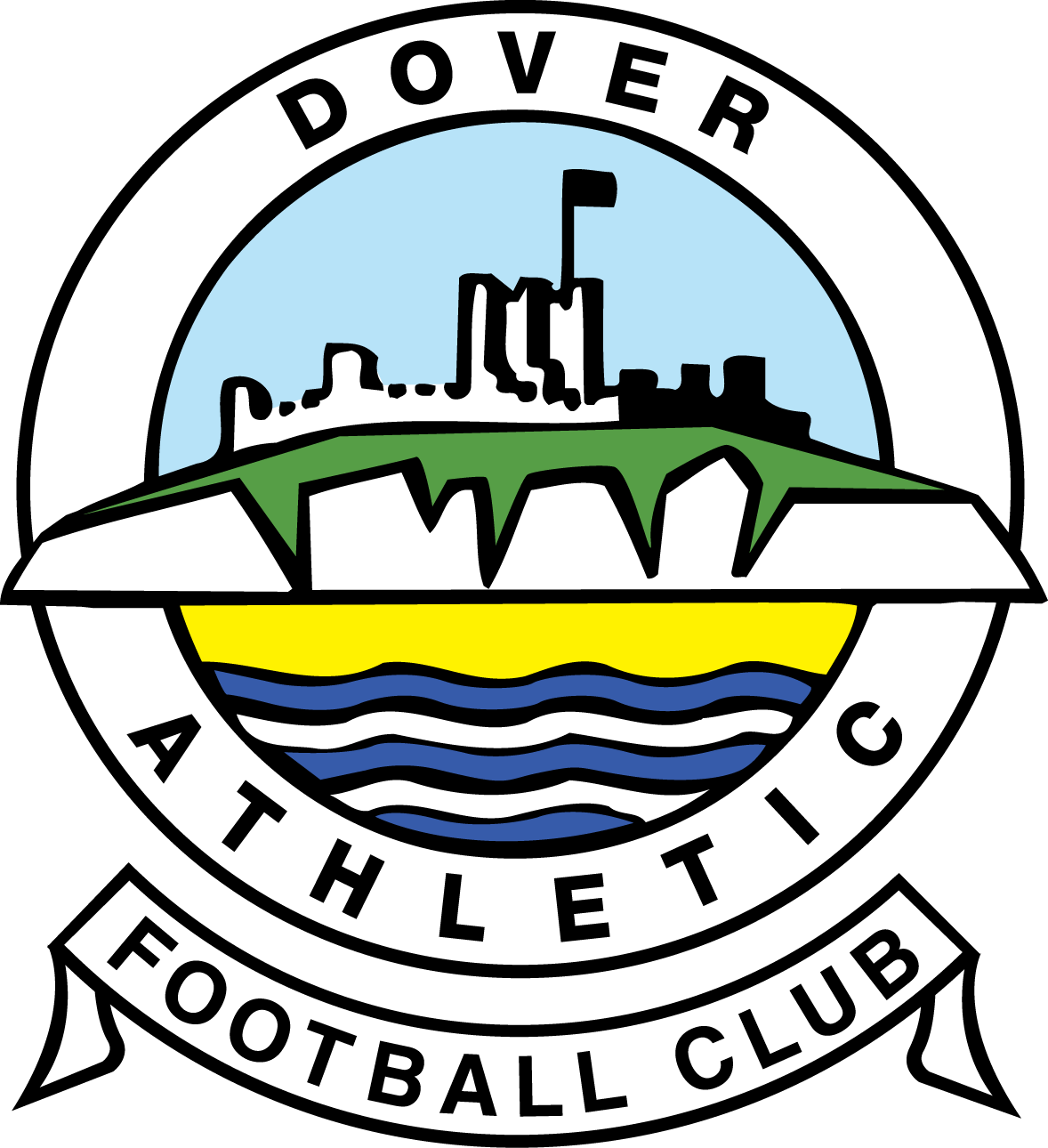 National League South
2022-2023
Away Scorers:
Jordan Higgs, Luke Wanadio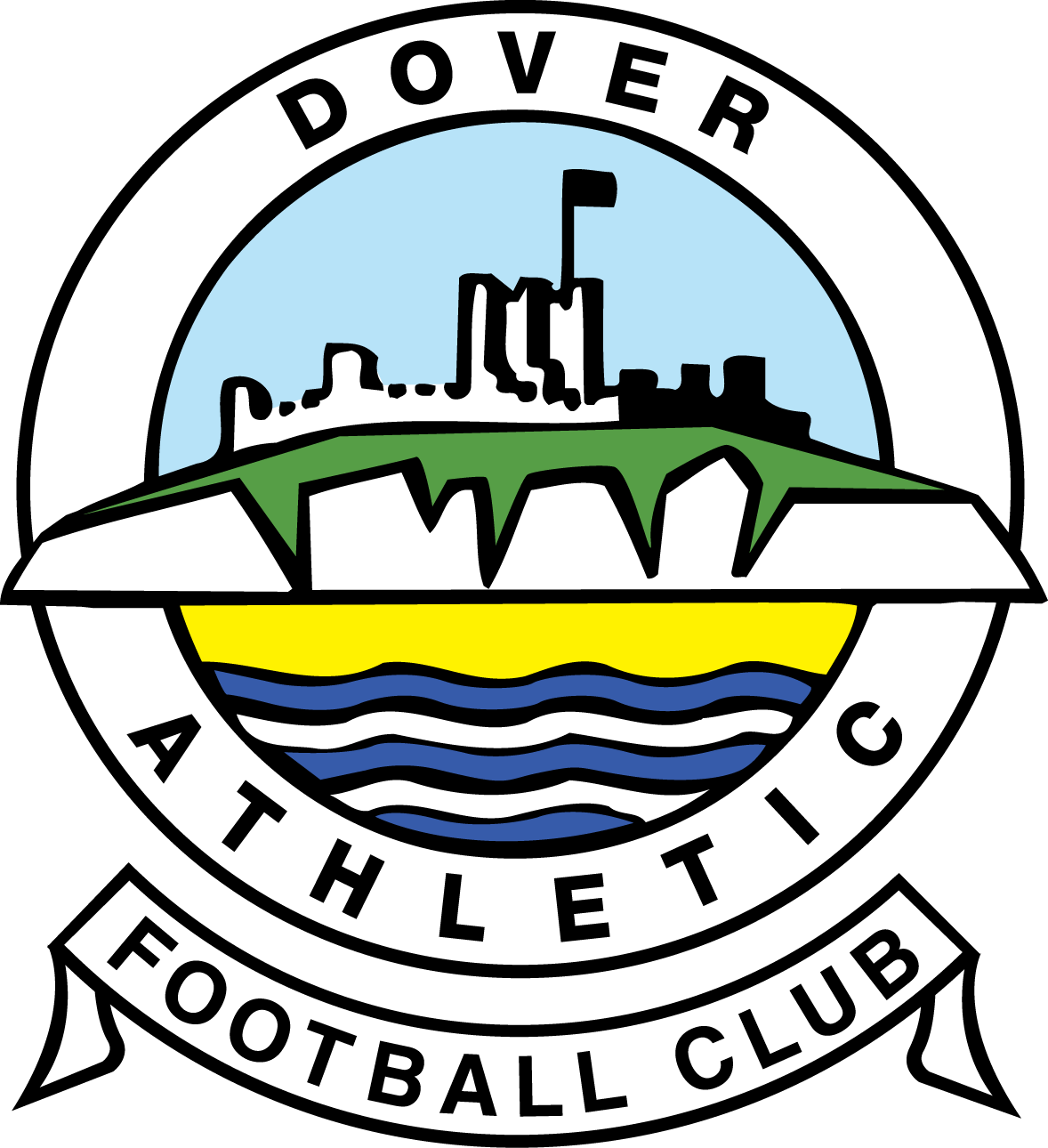 National League
2019-2020
Dover Star Player:
Alfie Pavey
Away Scorers:
Balanta (26), Brundle (54 pen)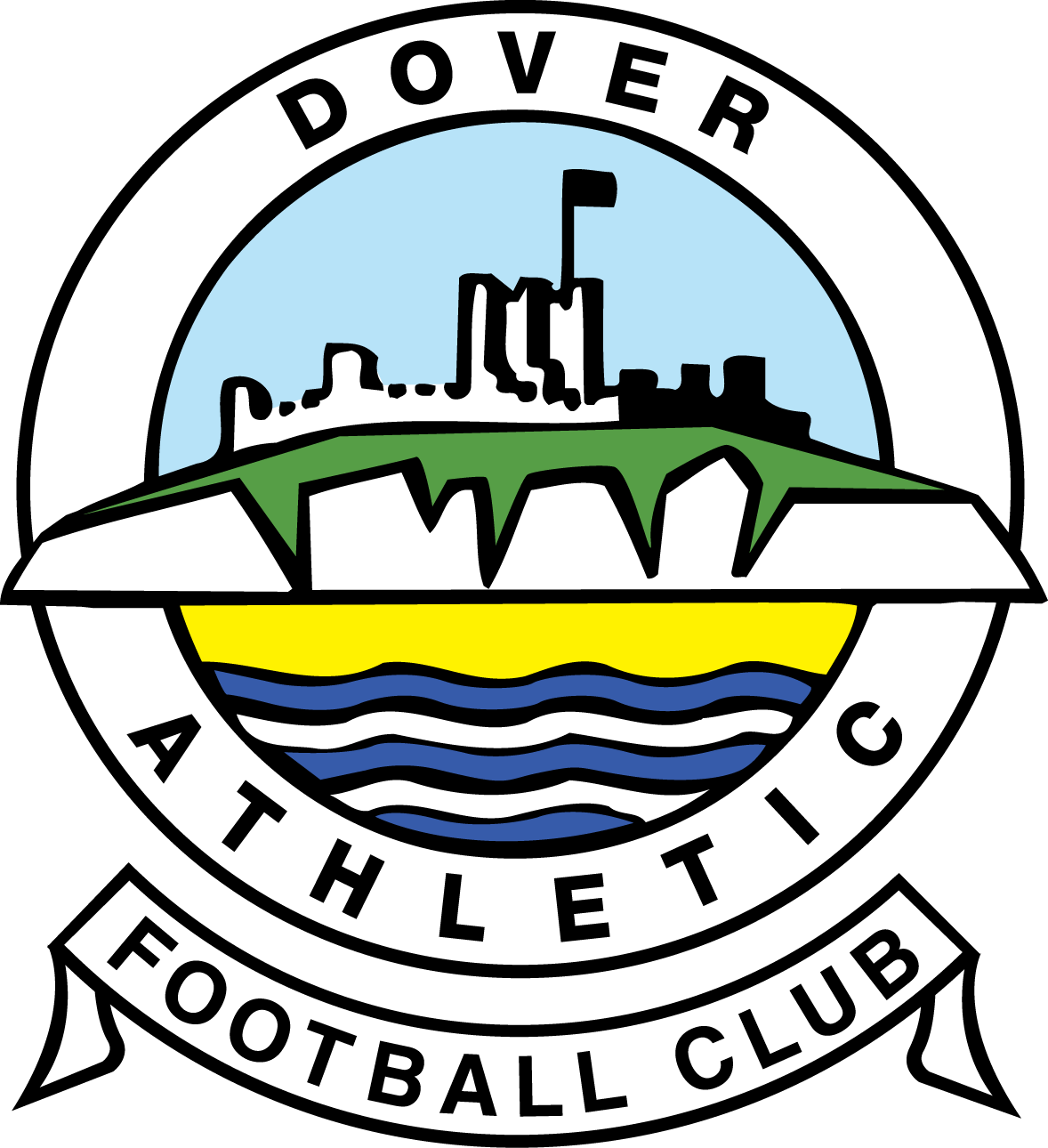 National League
2018-2019
Dover Star Player:
Mitch Walker
Home Scorers:
Lewis (17), Effiong (76), Passley (90 pen)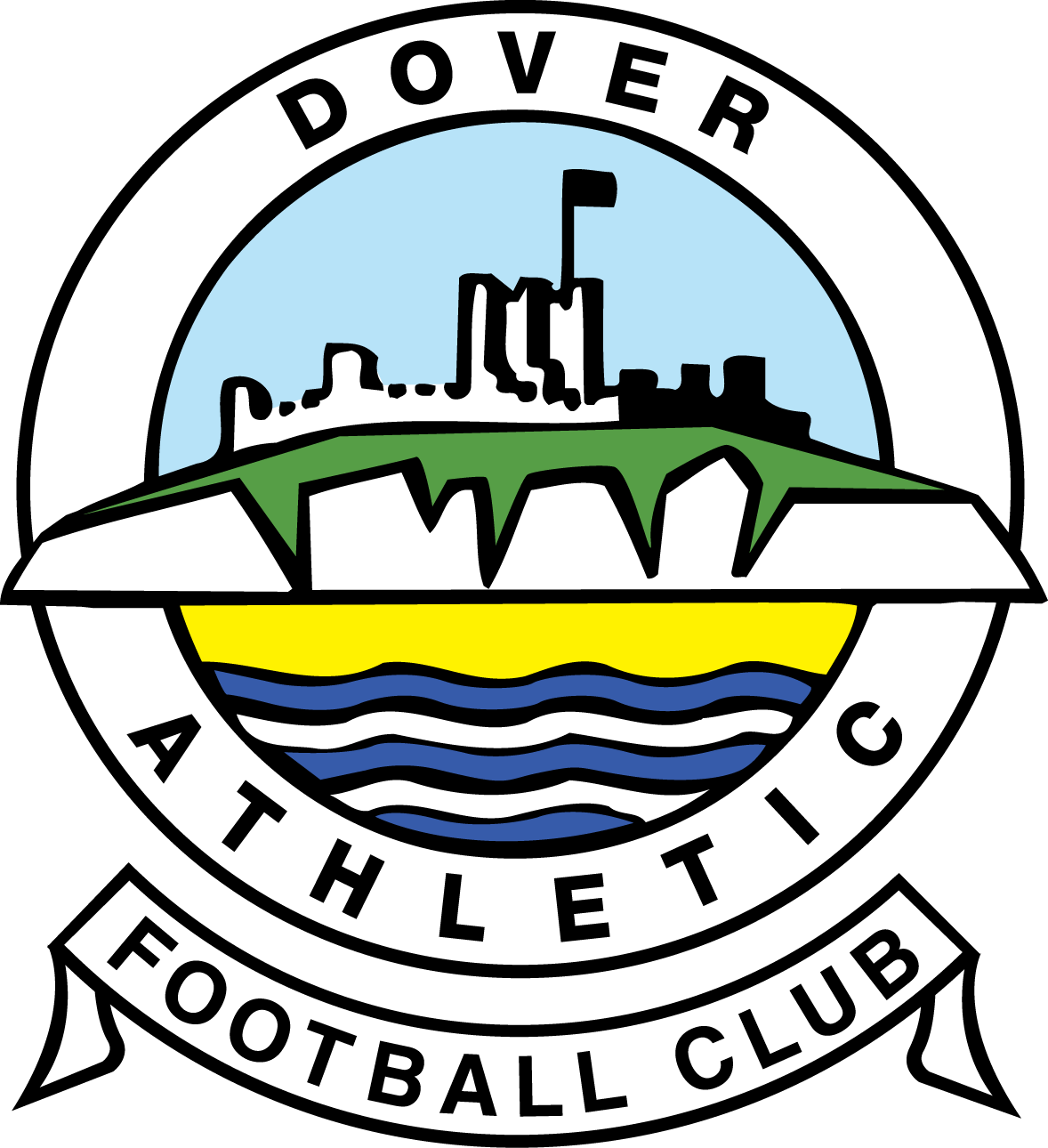 National League
2018-2019
Dover Star Player:
Anthony Jeffrey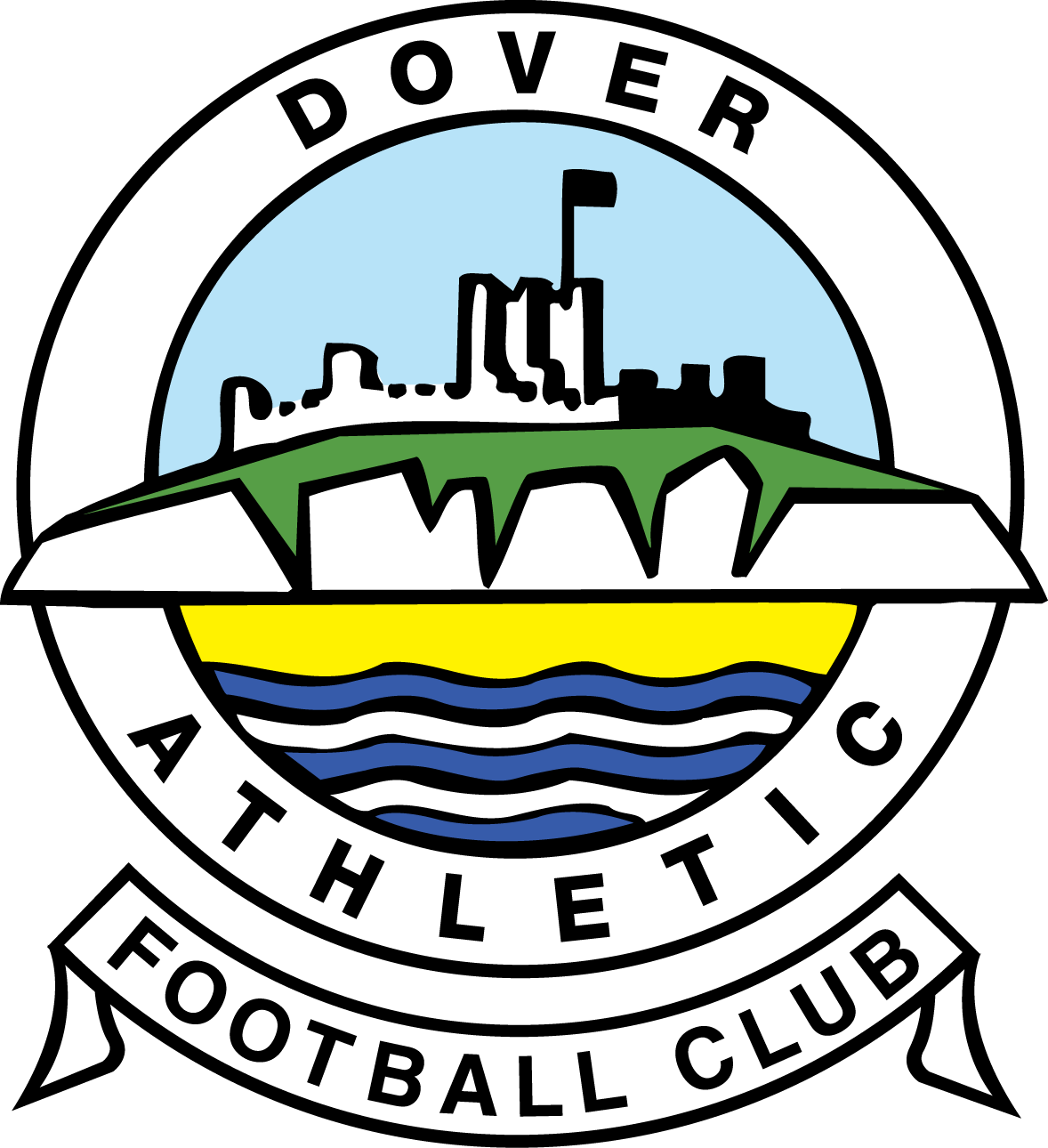 National League
2018-2019
Dover Star Player:
Anthony Jeffrey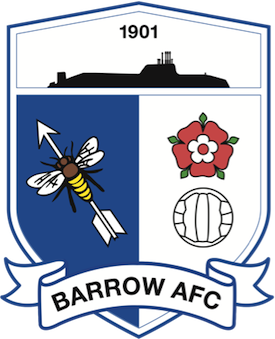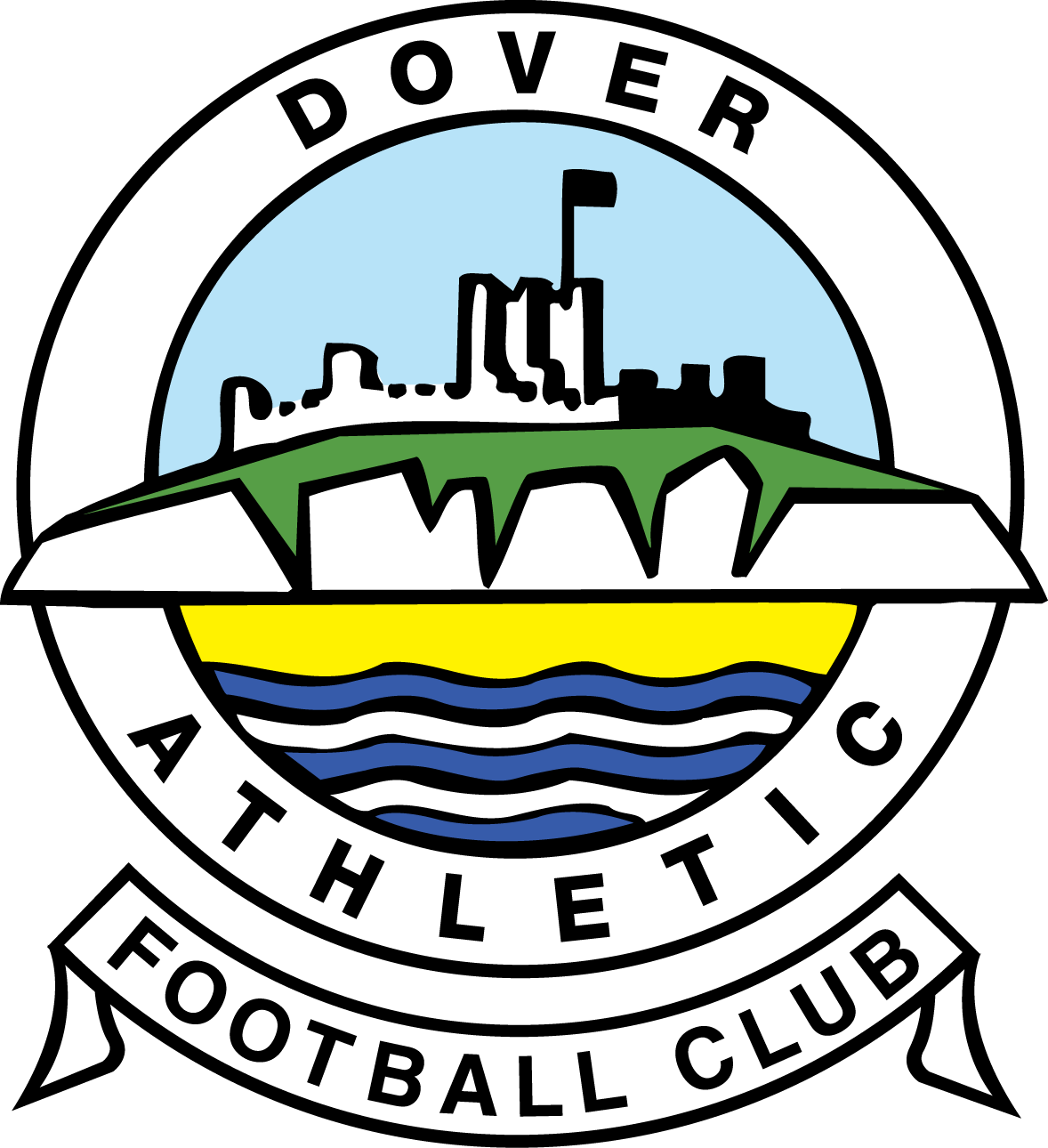 National League
2018-2019
Progression Solicitors Stadium
Dover Star Player:
Anthony Jeffrey
Home Scorers:
Rooney (44), Hardcastle (67)
Away Scorers:
Brundle (73), Jeffrey (81), Modeste (90)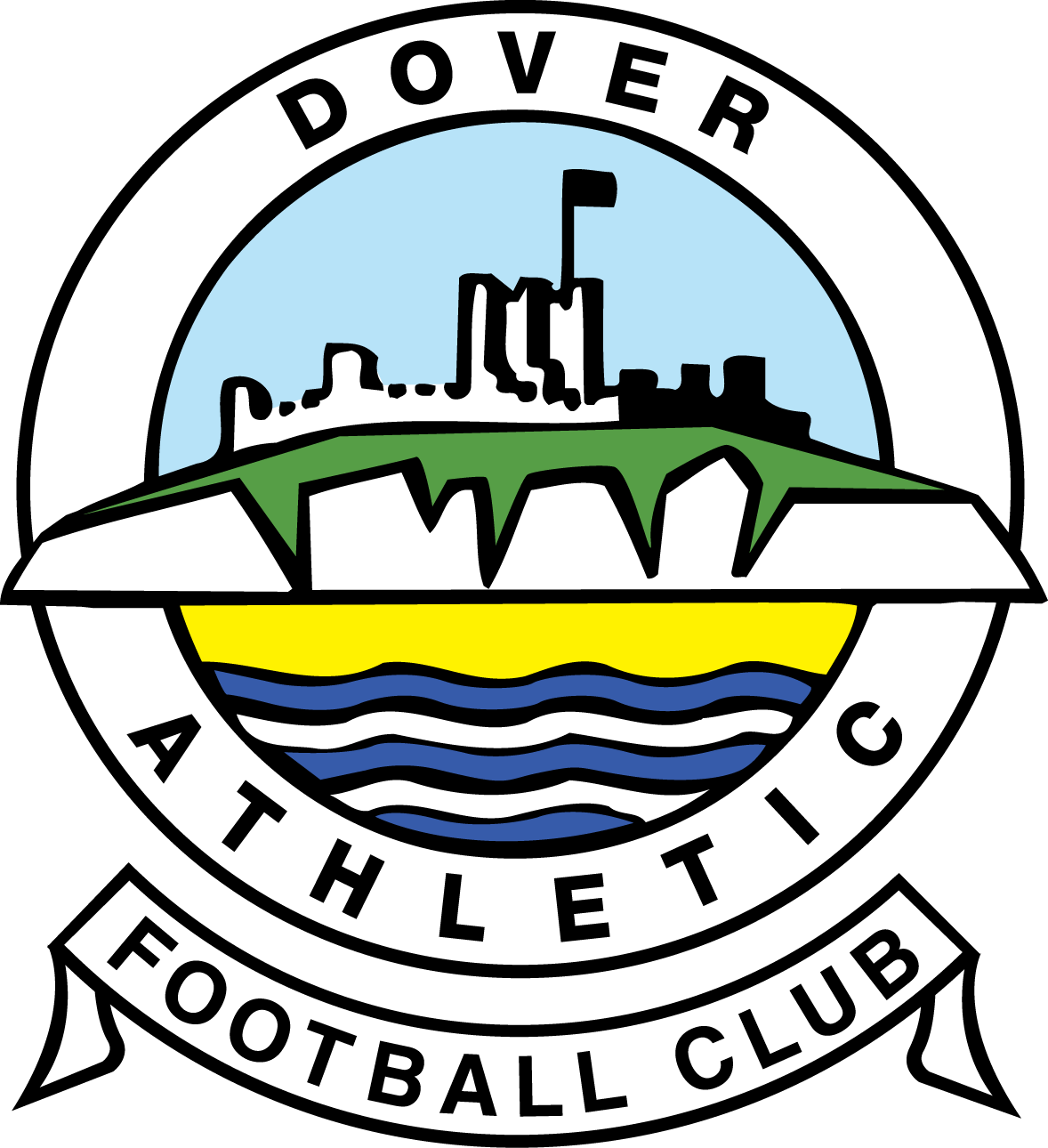 National League
2018-2019
Dover Star Player:
Stuart Lewis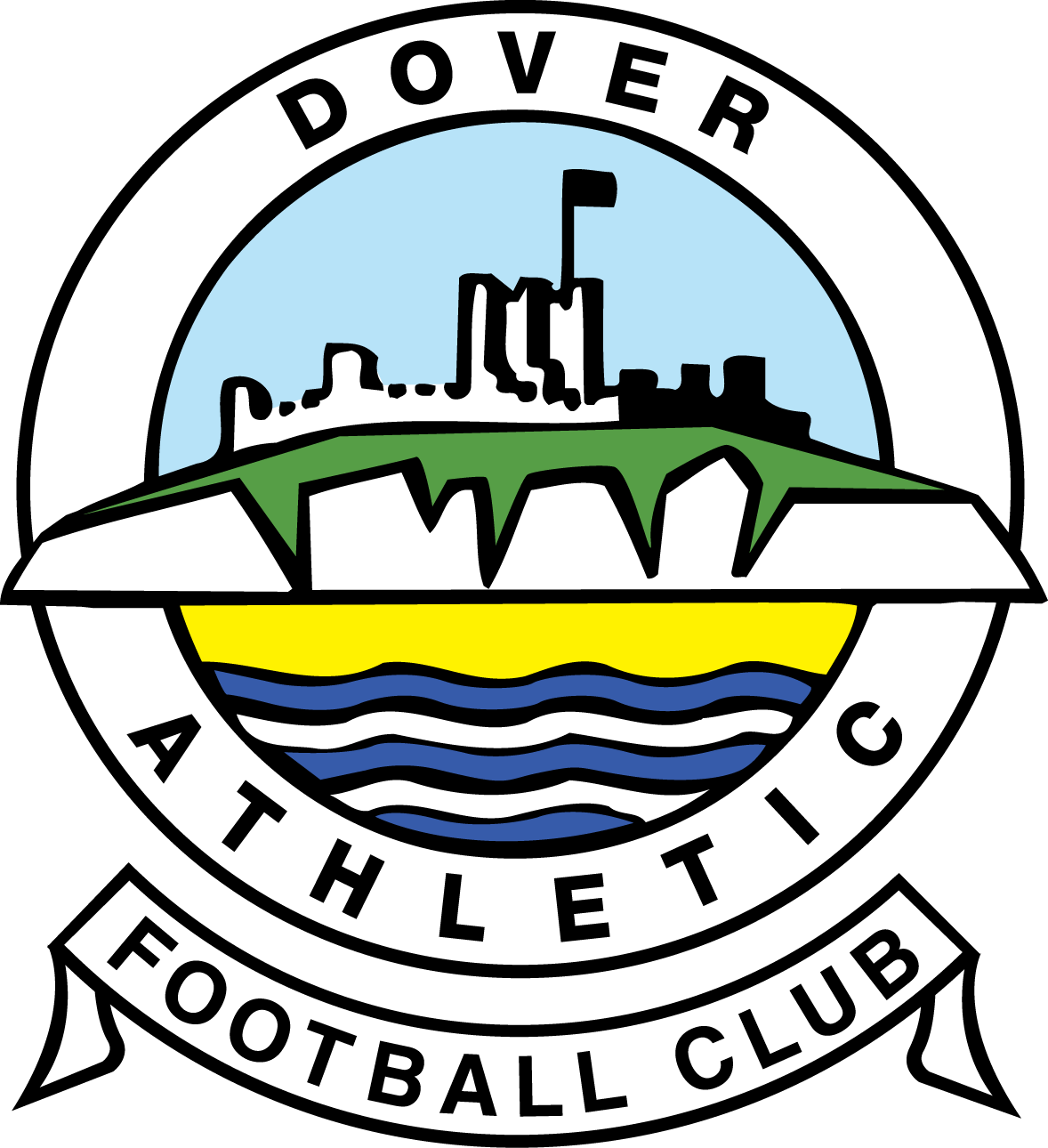 National League
2018-2019
Dover Star Player:
Scott Doe
Home Scorers:
Wright (38), Williams (90+1)
Away Scorers:
Pavey (4), Doe (44)
Red Cards:
Daly (49) (Solihull)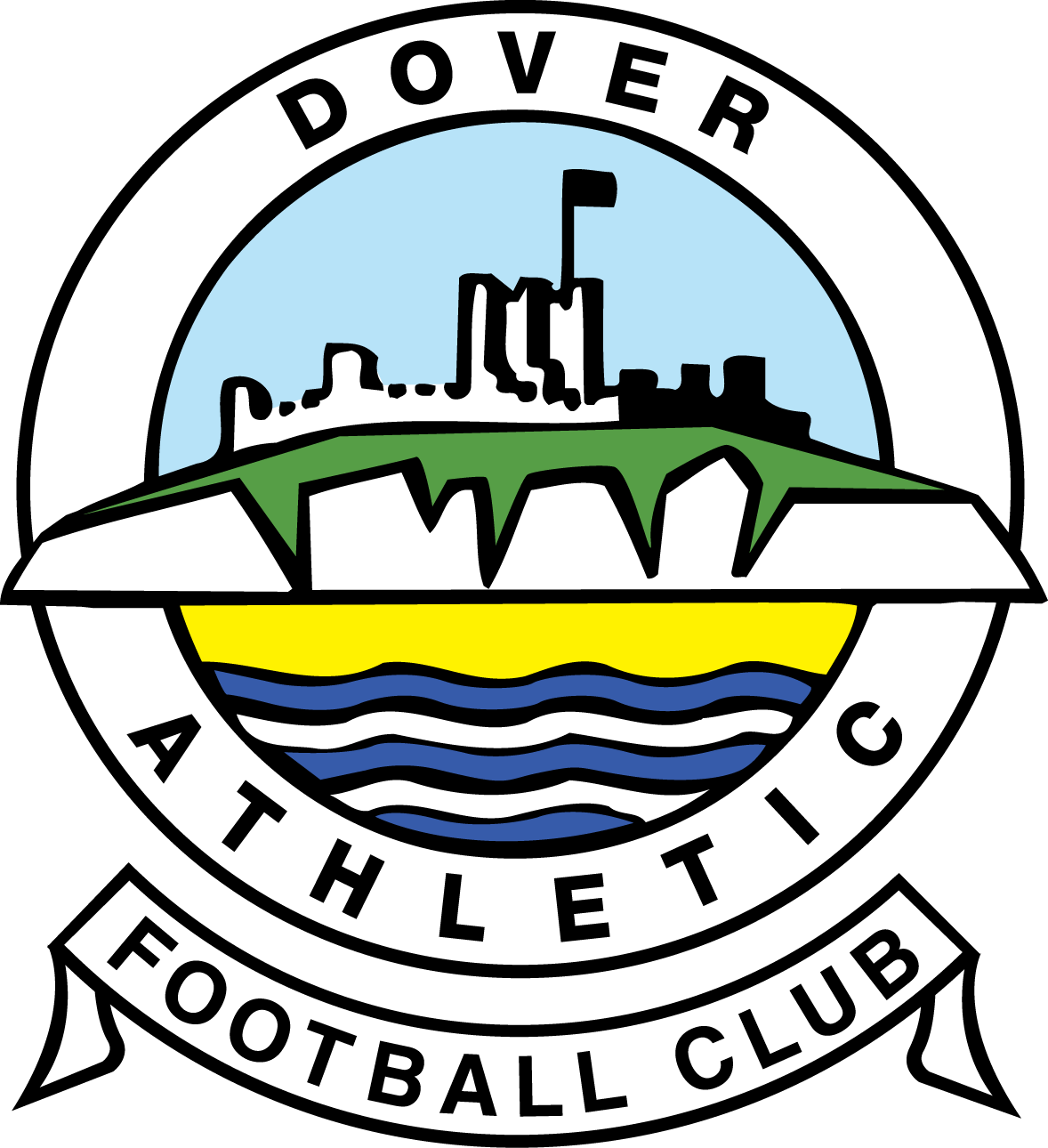 National League
2018-2019
The Chigwell Construction Stadium
Dover Star Player:
Jamie Allen
Home Scorers:
Wright (69)
Away Scorers:
Allen (21), Gomis (28), Pavey (50)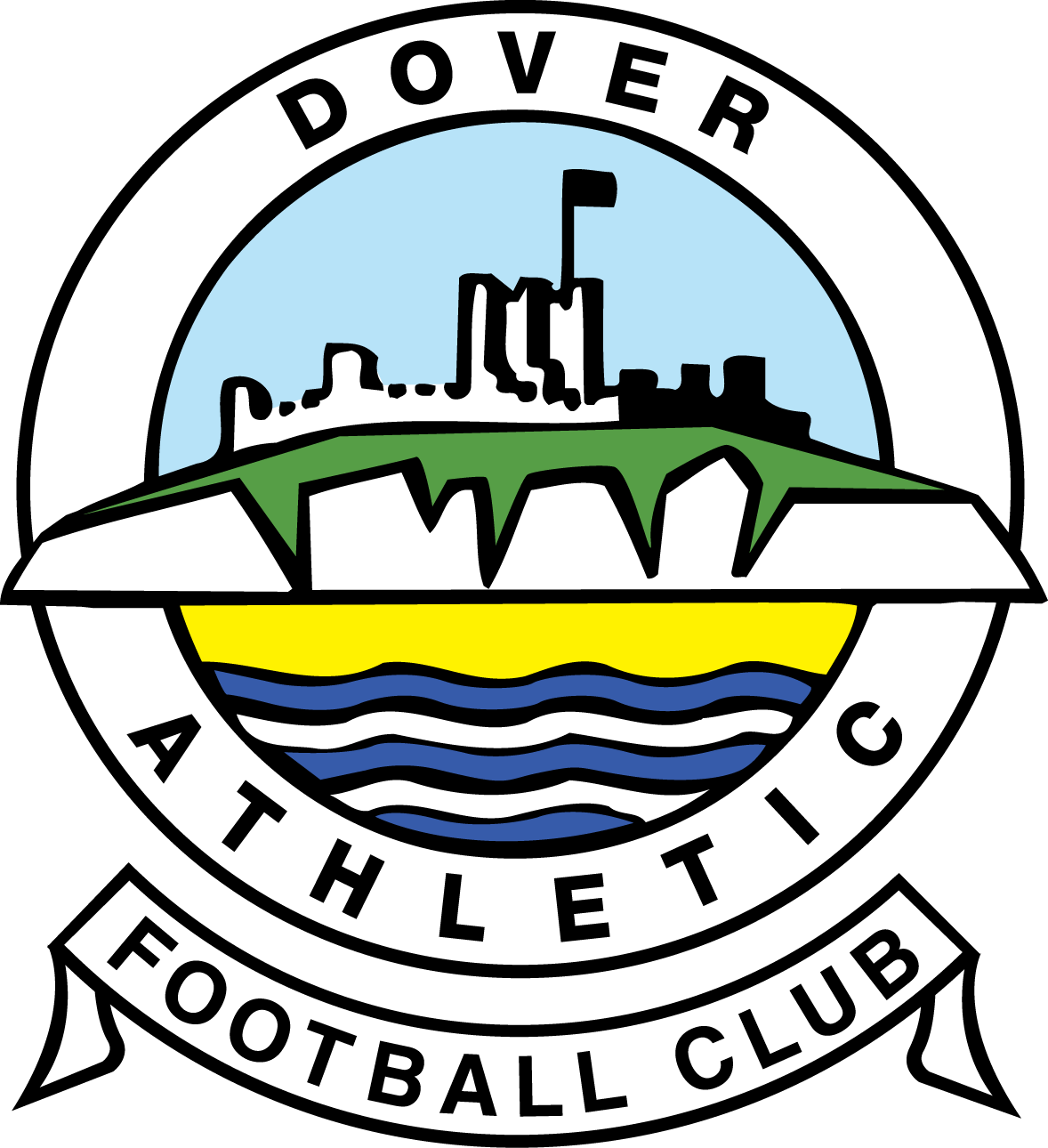 National League
2018-2019
Dover Star Player:
Jai Reason
Home Scorers:
Pavey (25), Jeffrey (61)
Away Scorers:
Kosylo (64)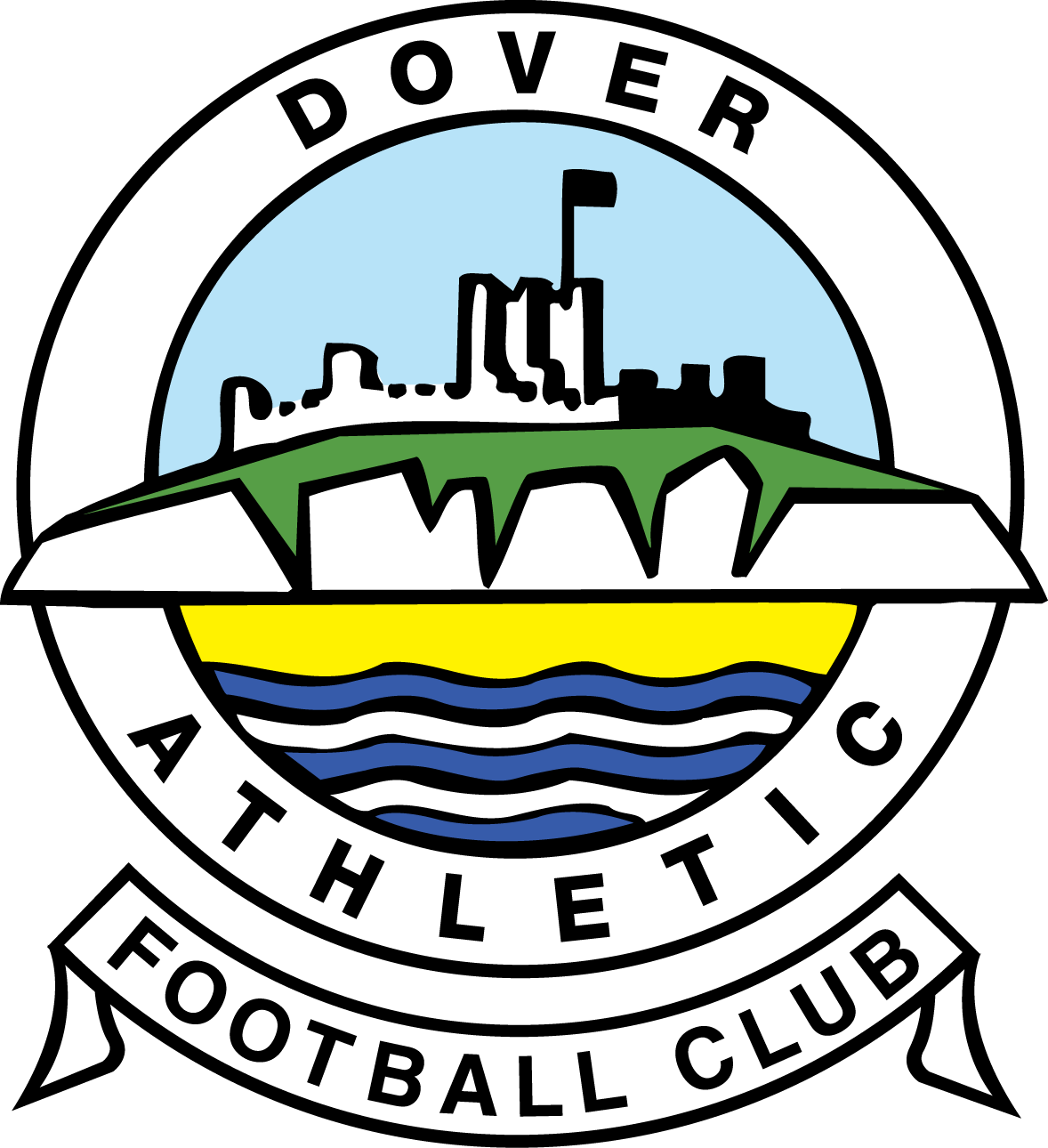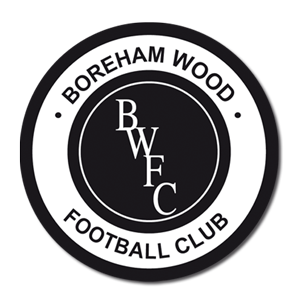 National League
2018-2019
Dover Star Player:
Bedsente Gomis
Home Scorers:
Brundle (10)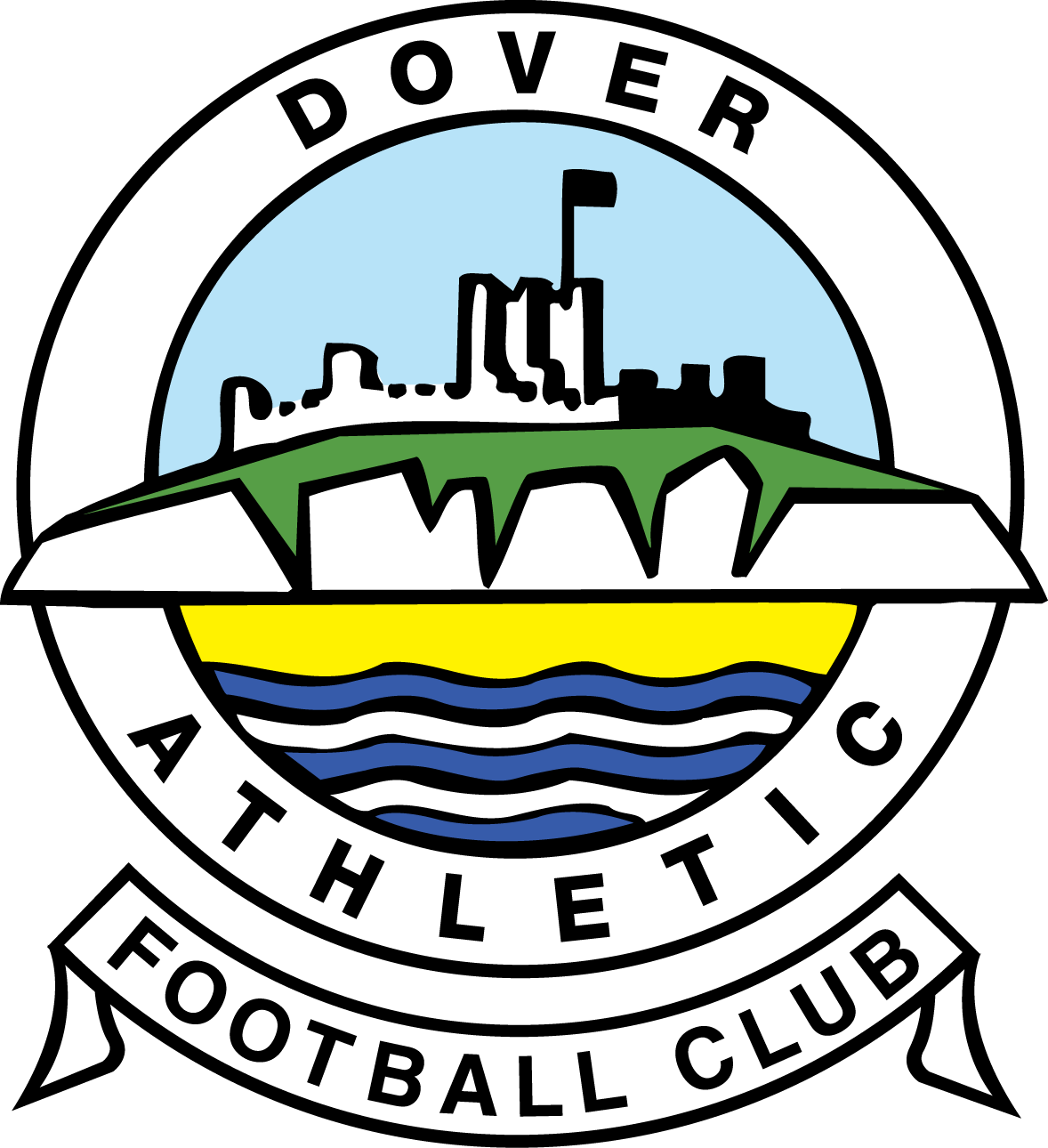 National League
2018-2019
Dover Star Player:
Stuart Lewis
Home Scorers:
Hawkes (pens 70, 73), Molyneux (90+1)
Away Scorers:
Pavey (28), Reason (39)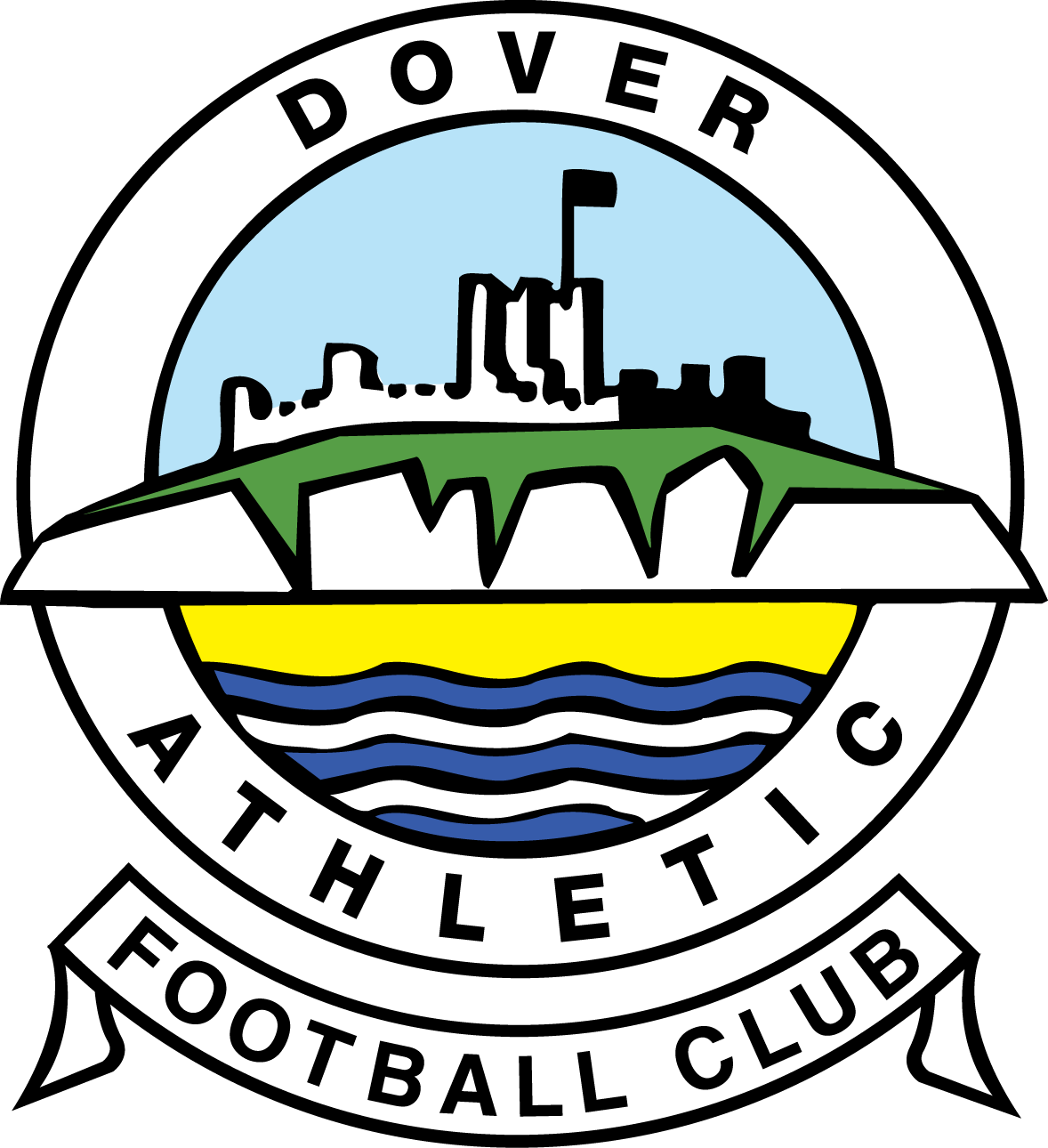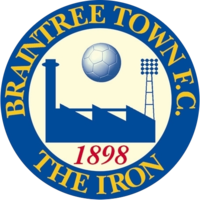 National League
2018-2019
Dover Star Player:
Lee Worgan
Home Scorers:
Pavey (18), Reason (57), Brundle (72)
Red Cards:
Gabriel (5) (Braintree)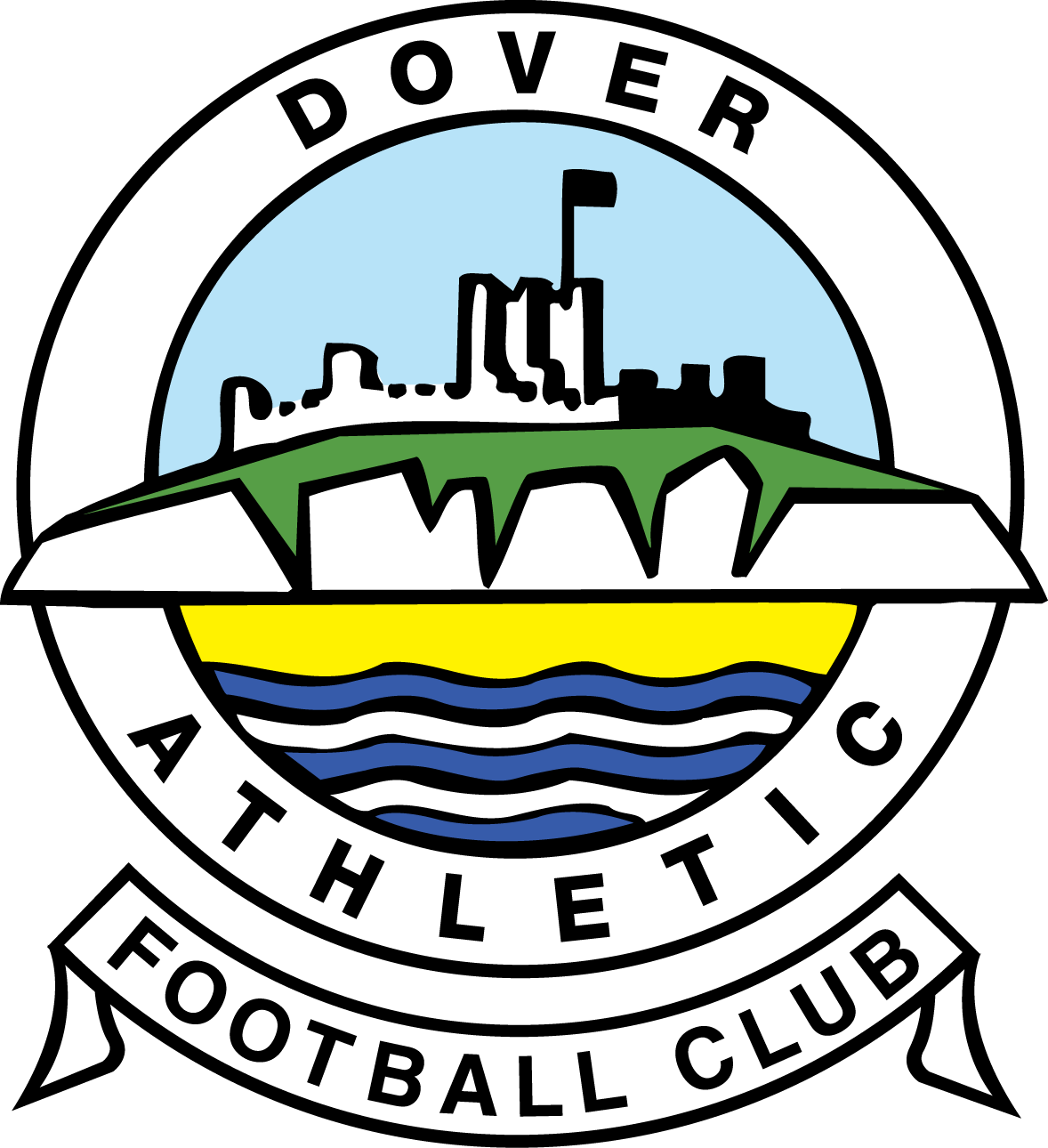 National League
2018-2019
Dover Star Player:
Bedsente Gomis
Home Scorers:
Clifton (13)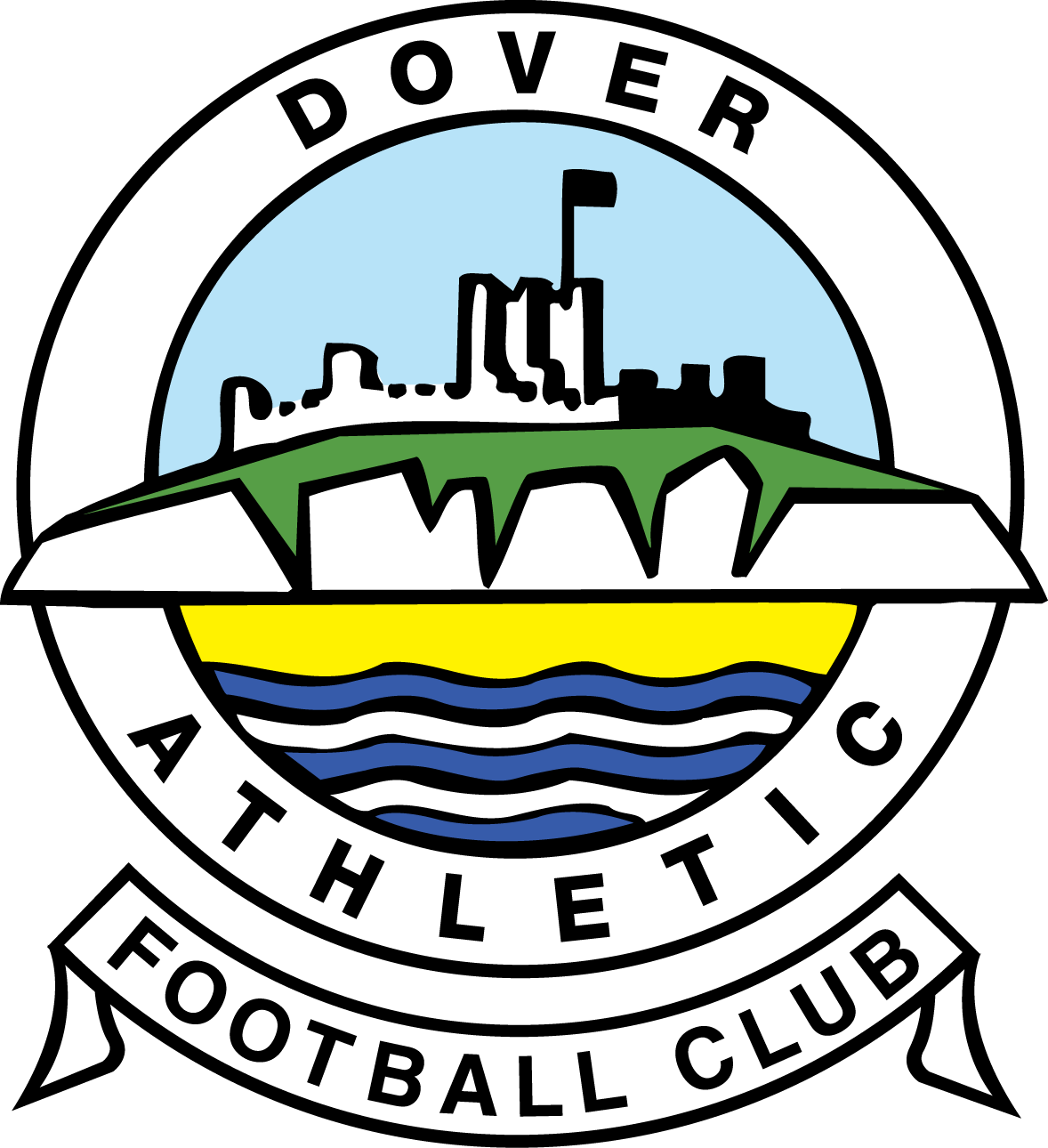 National League
2018-2019
Dover Star Player:
Jamie Allen
Home Scorers:
Allen (79), Reason (81)
Away Scorers:
Beck (6, 84), Thomson (90+2)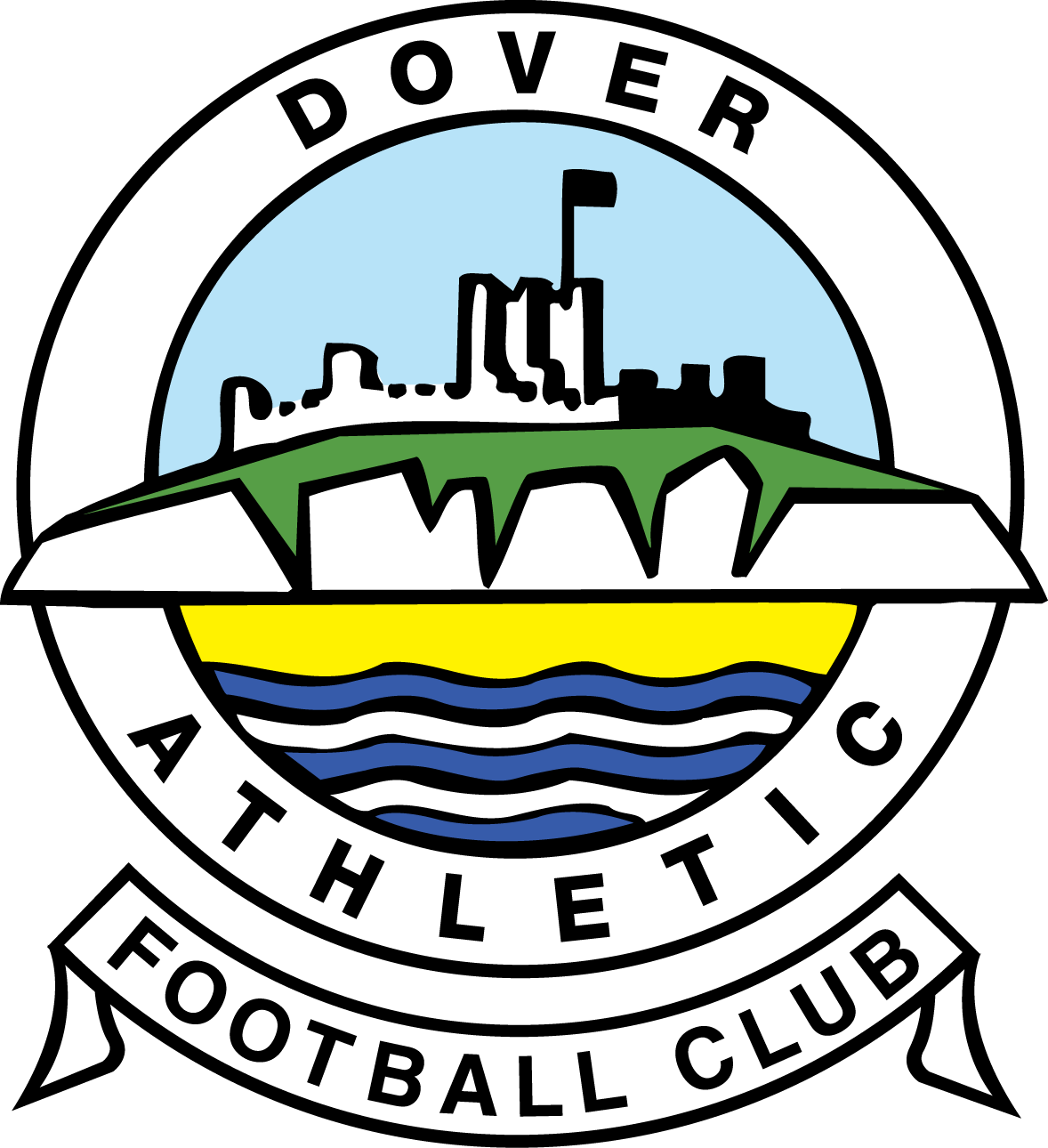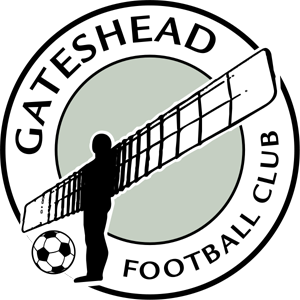 National League
2018-2019
Dover Star Player:
Kevin Lokko
Away Scorers:
Kerr (79), Olley (90+4)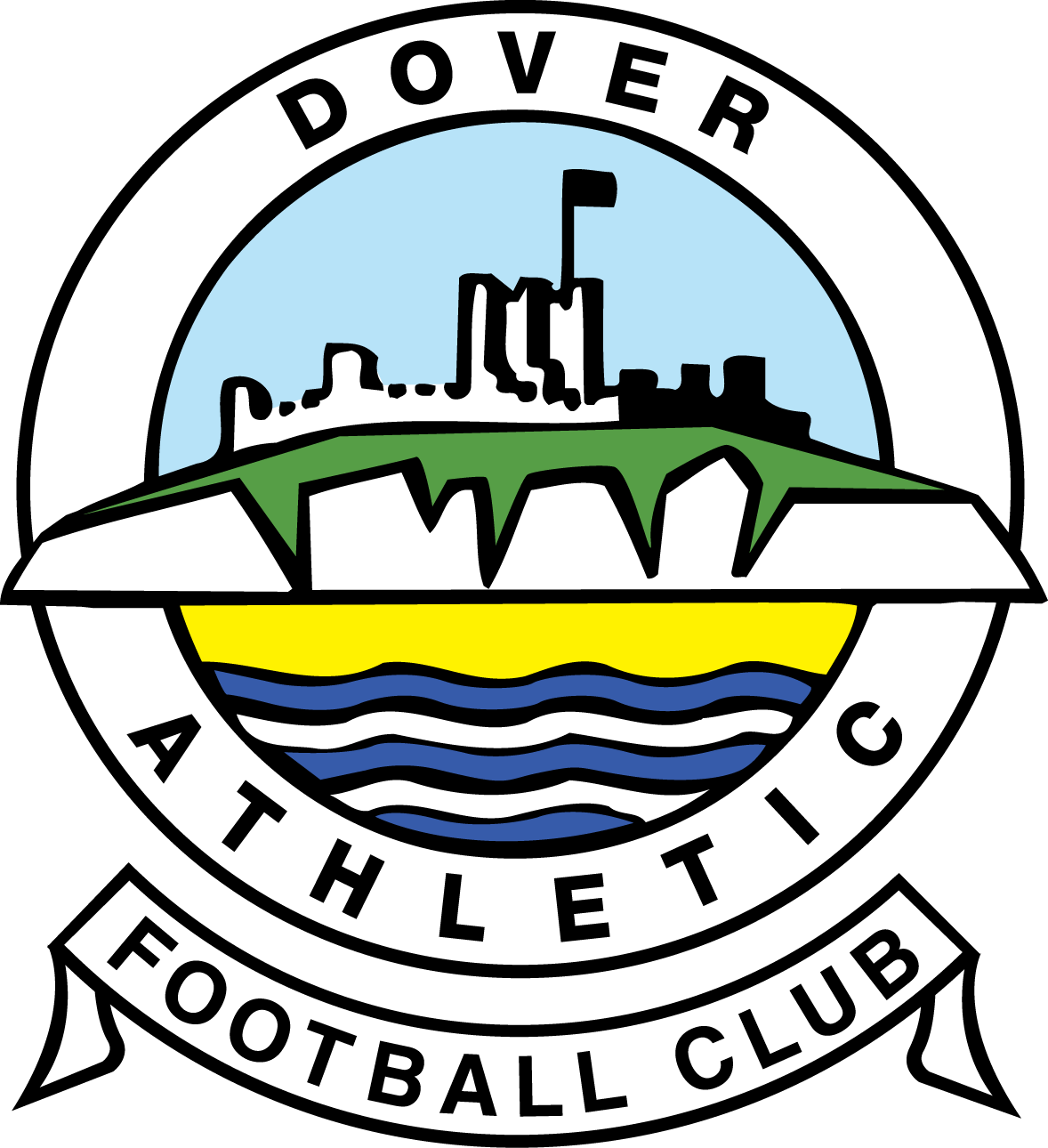 National League
2018-2019
Dover Star Player:
Danny McNamara
Red Cards:
Robertson (36) (Havant)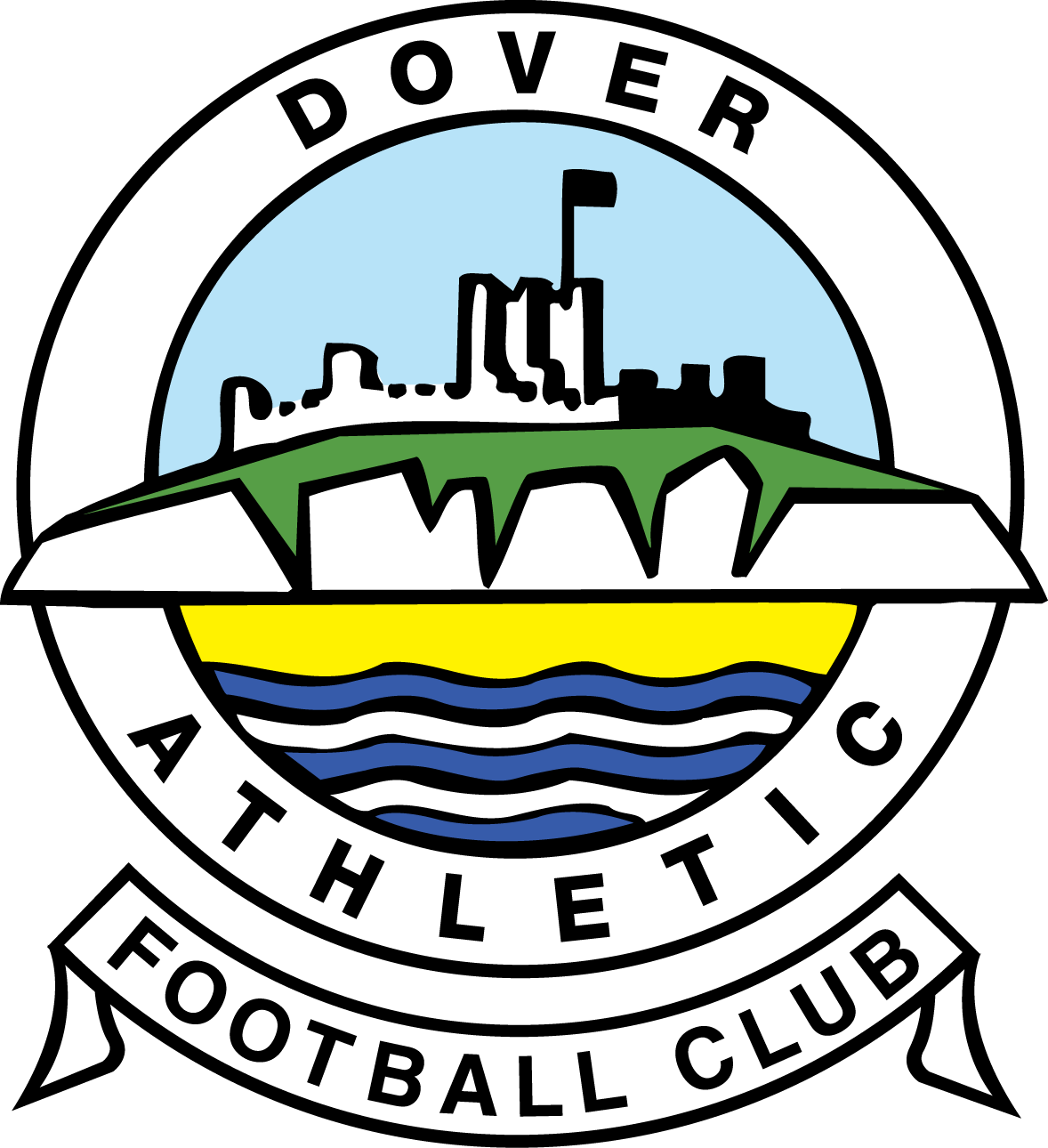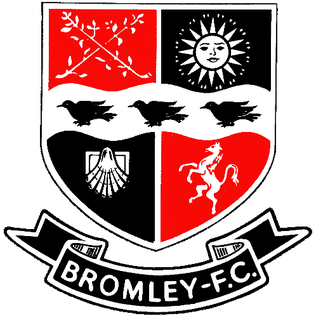 National League
2018-2019
Dover Star Player:
Mitch Walker
Red Cards:
Gomis (62), Lokko (62) (Dover)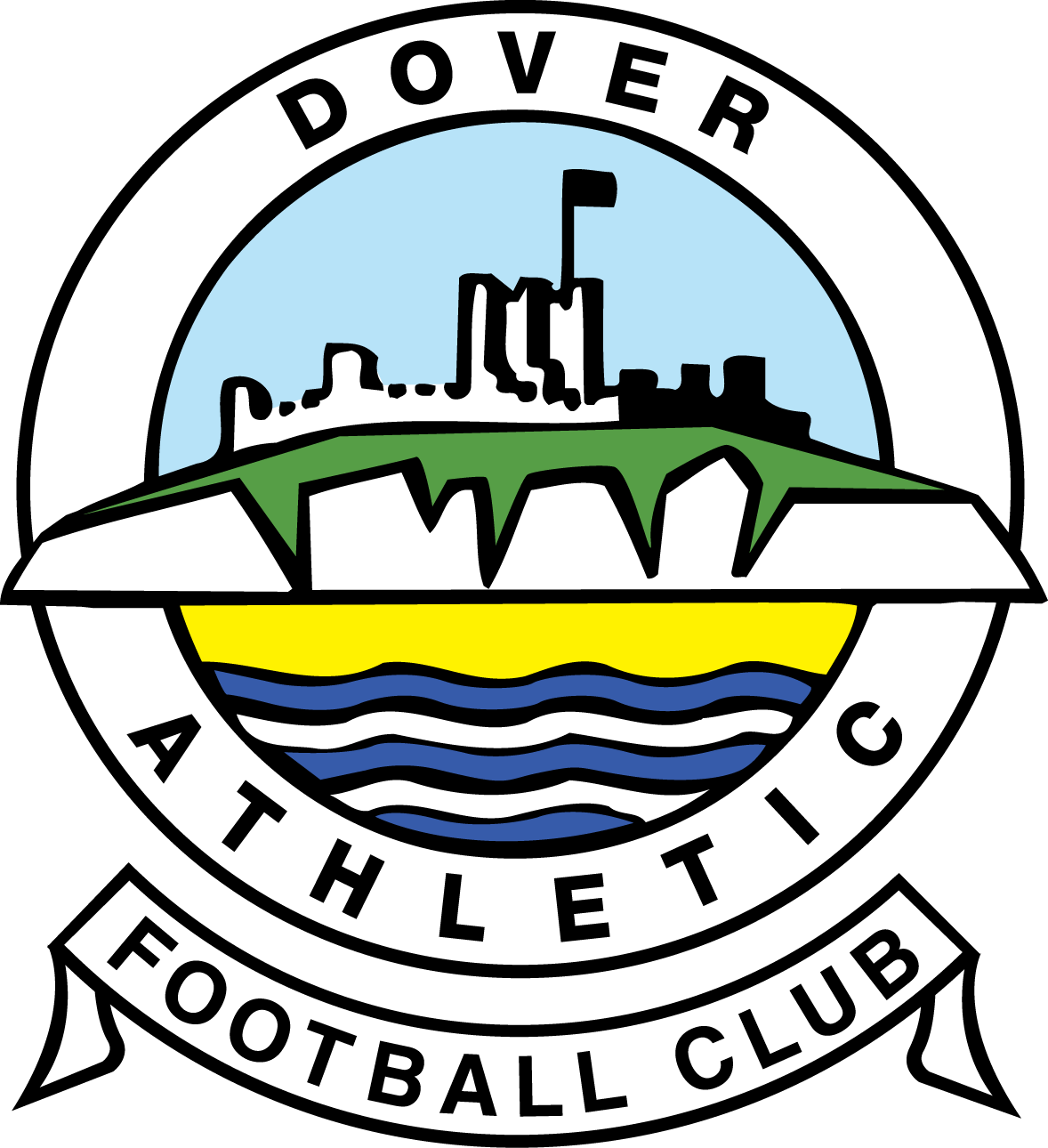 The FA Trophy
2018-2019
Dover Star Player:
Mitch Brundle
Home Scorers:
Effiong (14)
Away Scorers:
Muldoon (15, 64)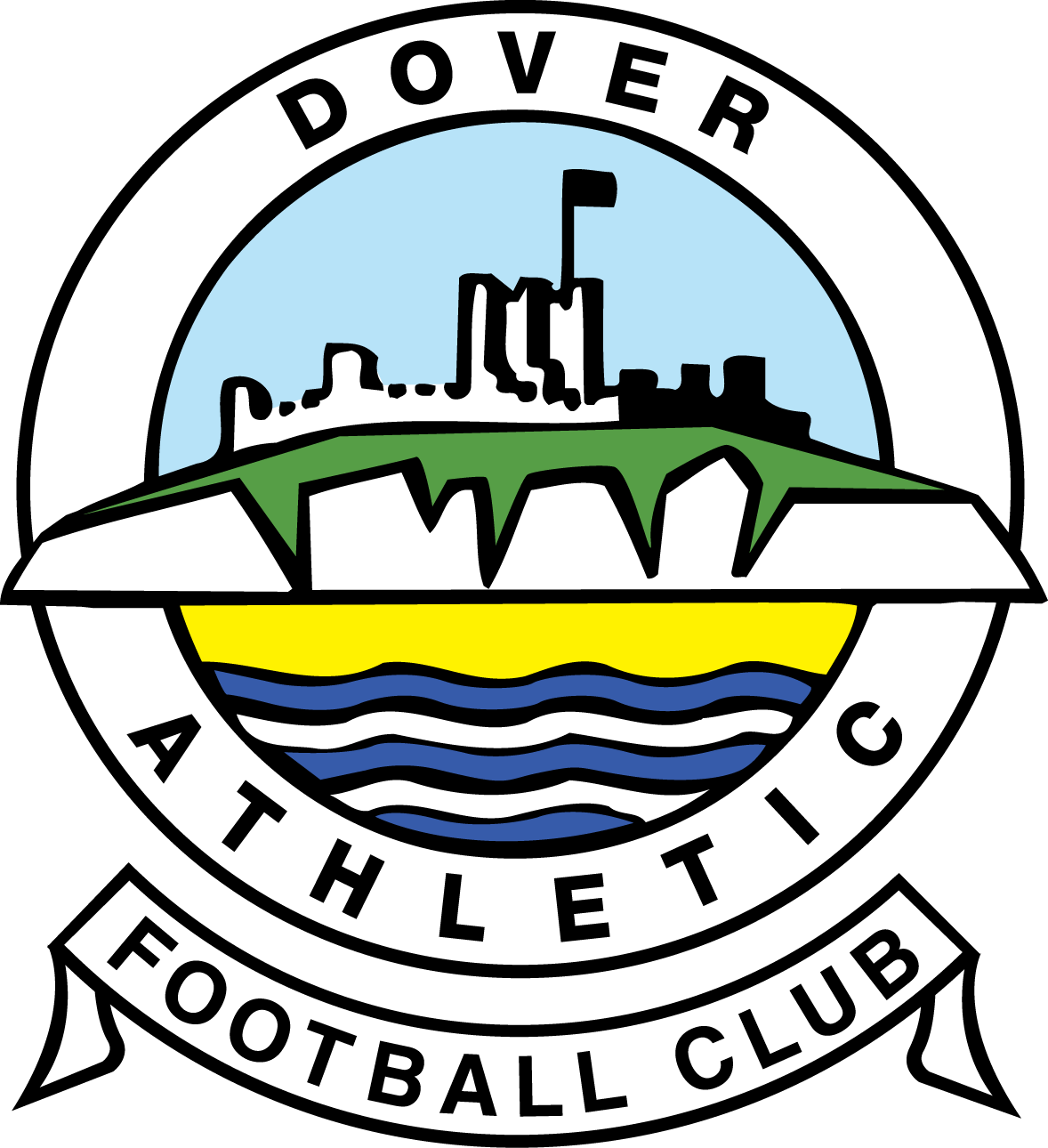 The FA Trophy
2018-2019
Dover Star Player:
Alfie Pavey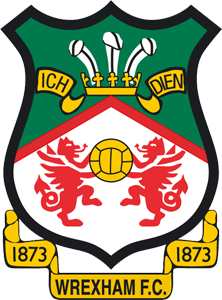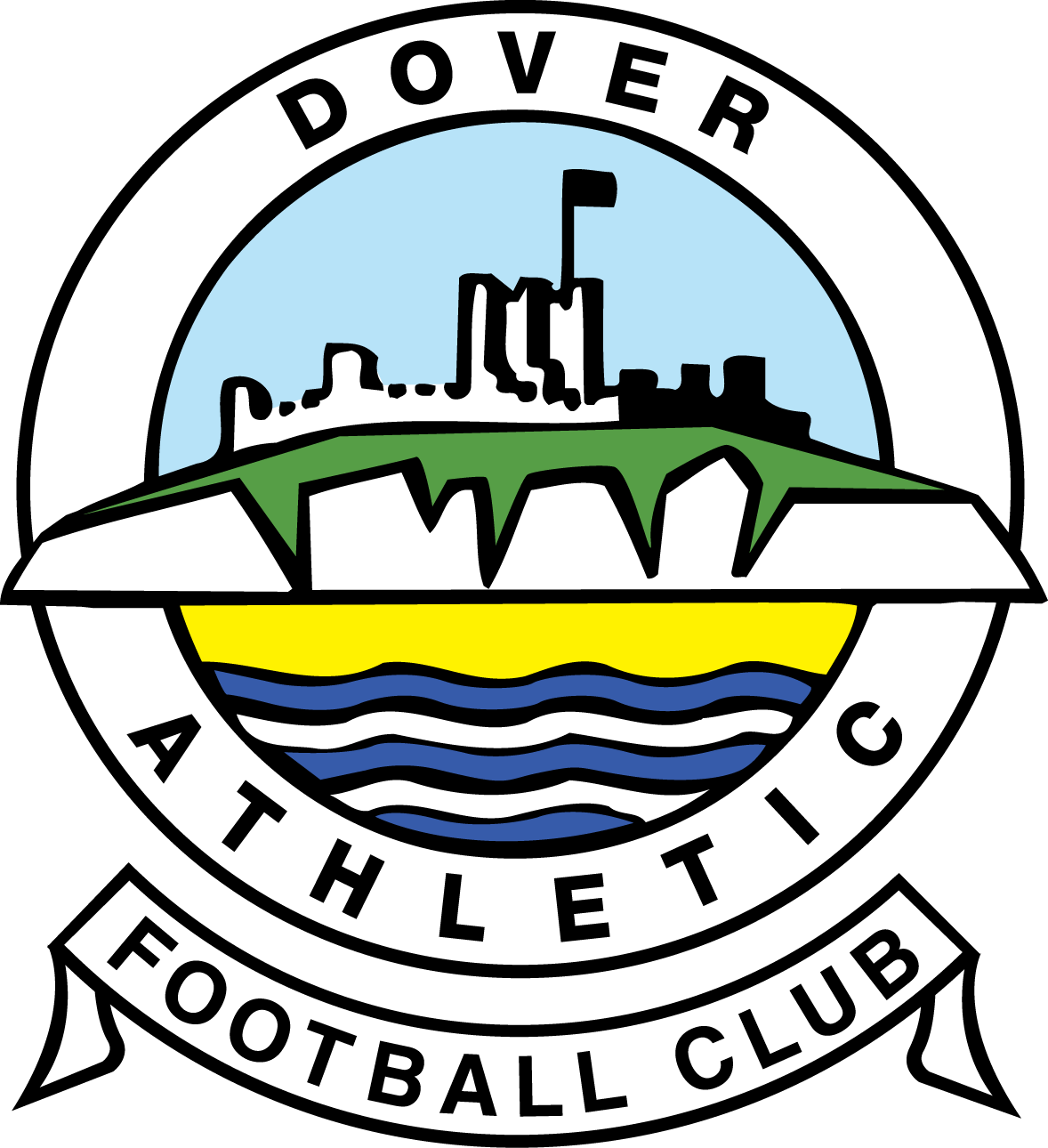 National League
2018-2019
Dover Star Player:
Nortey Nortei
Away Scorers:
Jeffrey (87)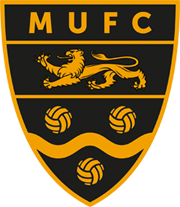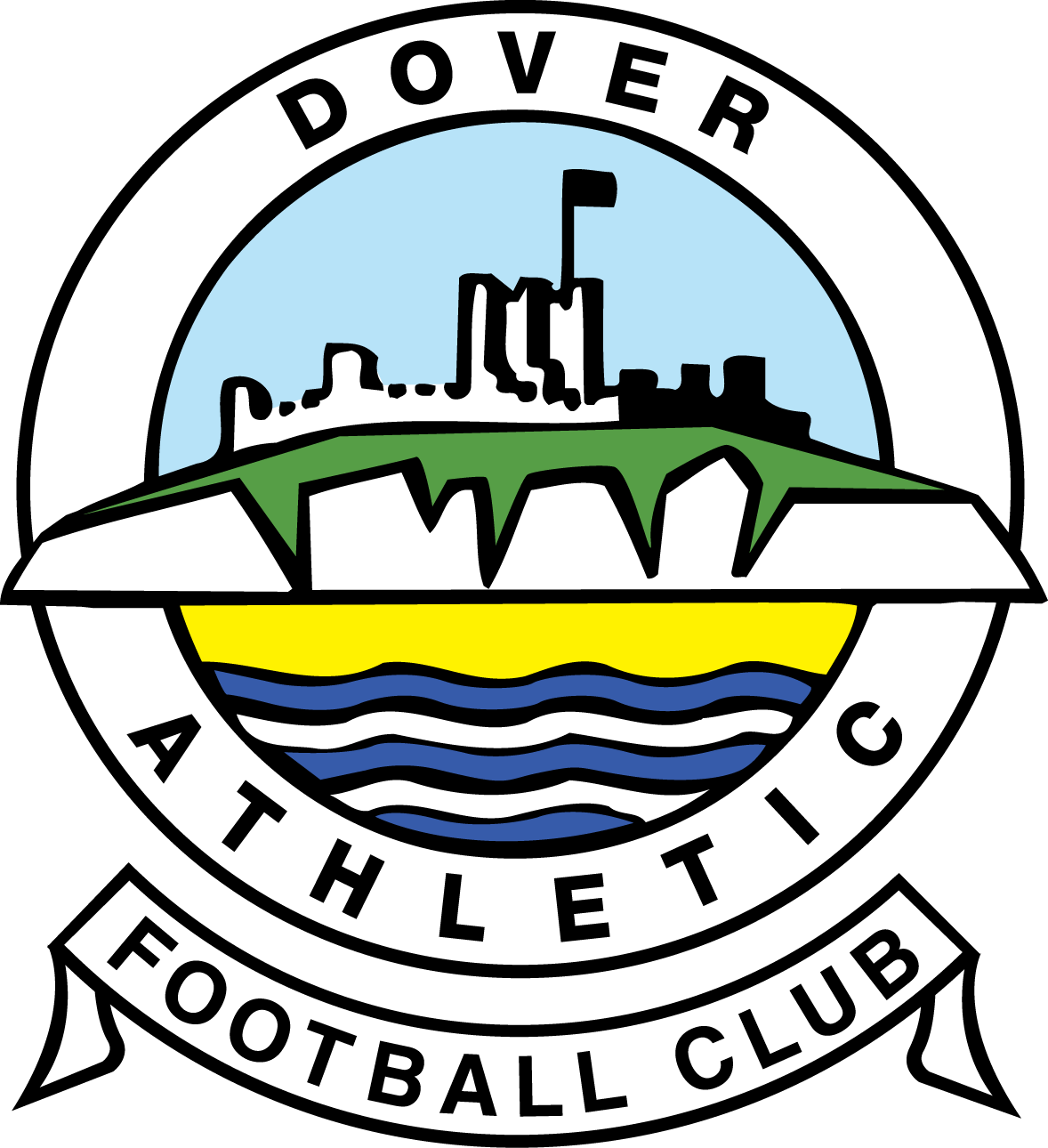 National League
2018-2019
Dover Star Player:
Scott Doe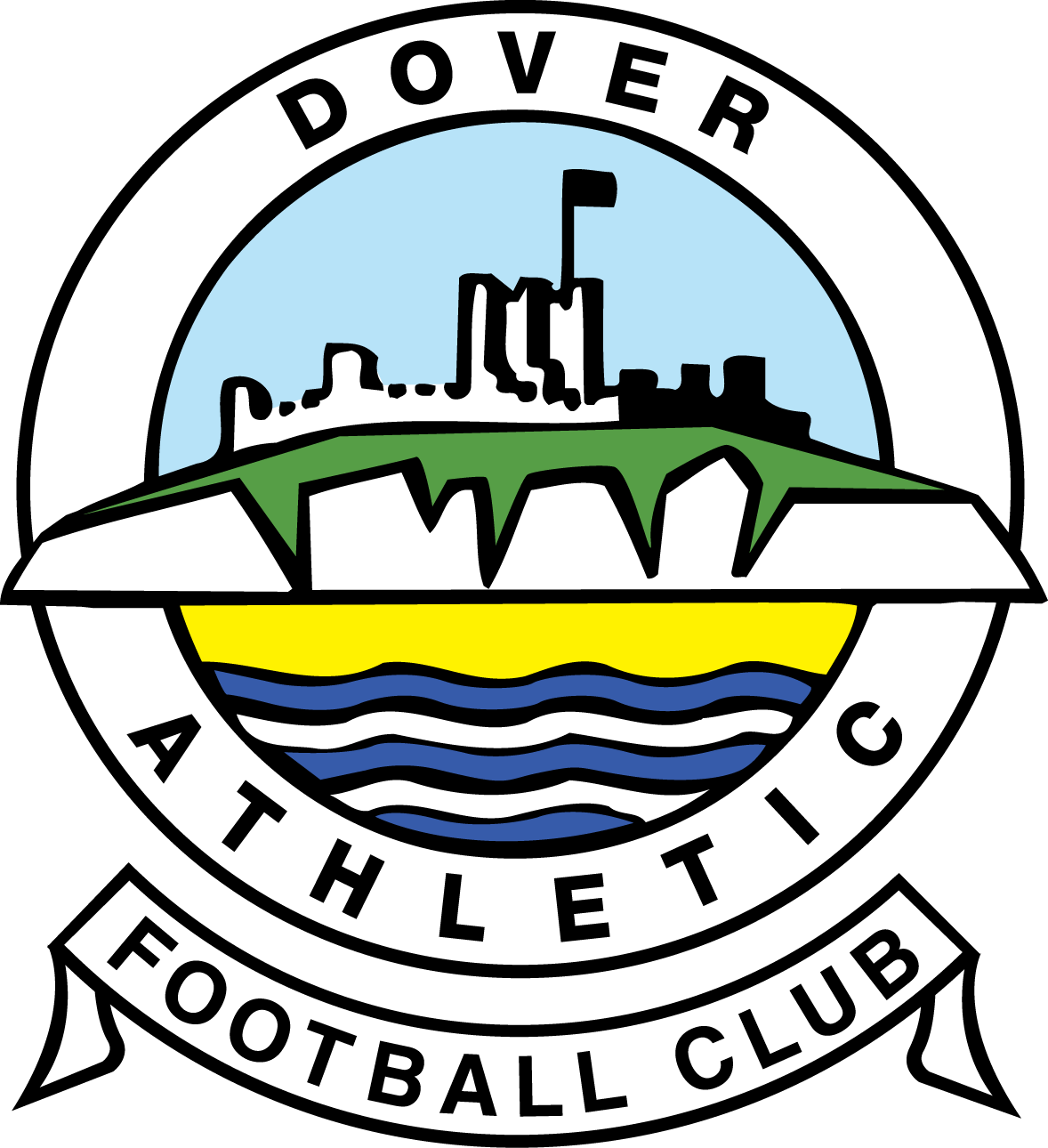 National League
2018-2019
Dover Star Player:
Mitch Brundle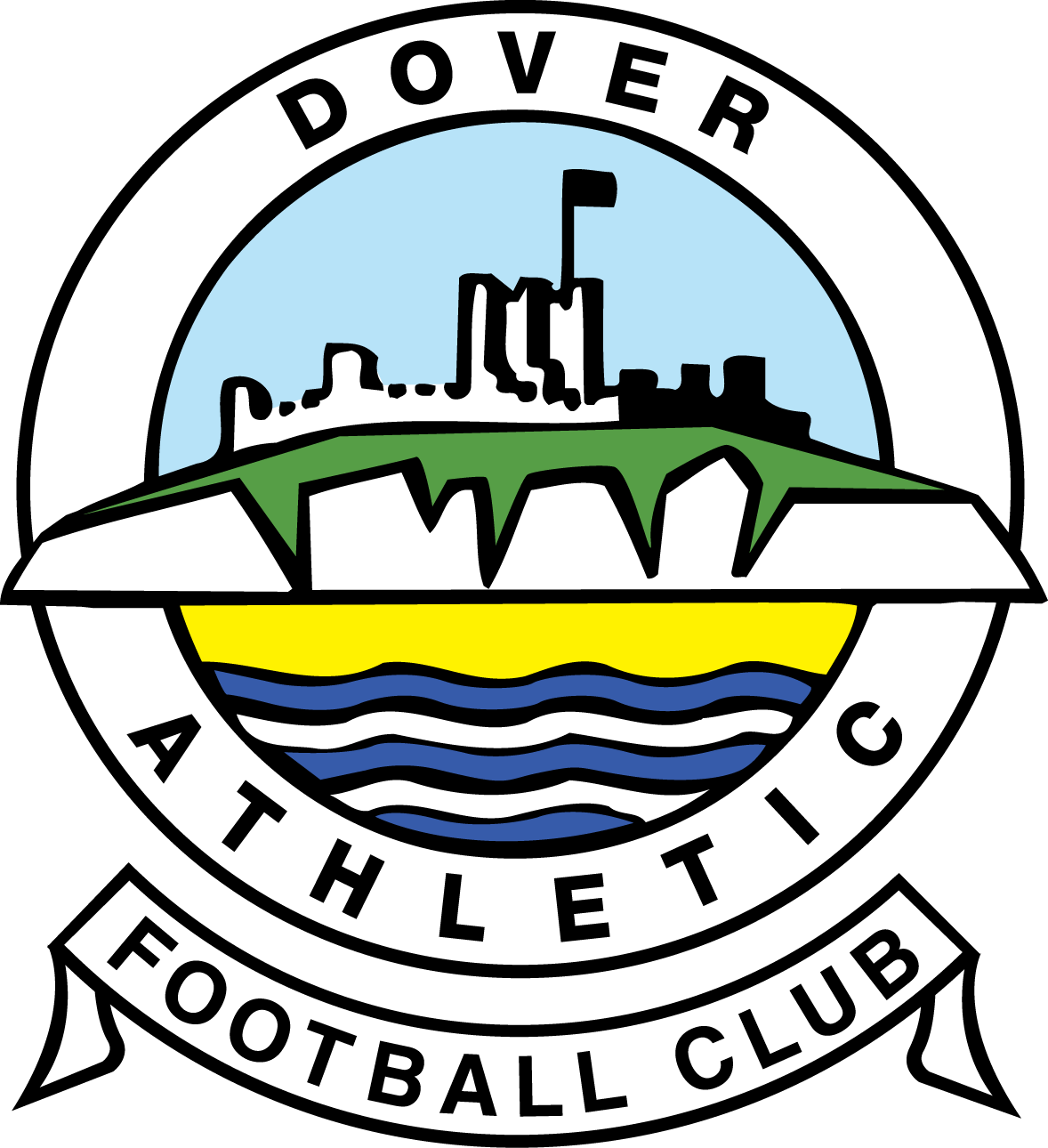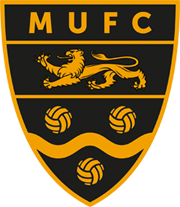 National League
2018-2019
Dover Star Player:
Mitch Brundle
Home Scorers:
Brundle (58), Gomis (75), Effiong (80)
Away Scorers:
Robinson (7)
Red Cards:
Swaine (83) (Maidstone)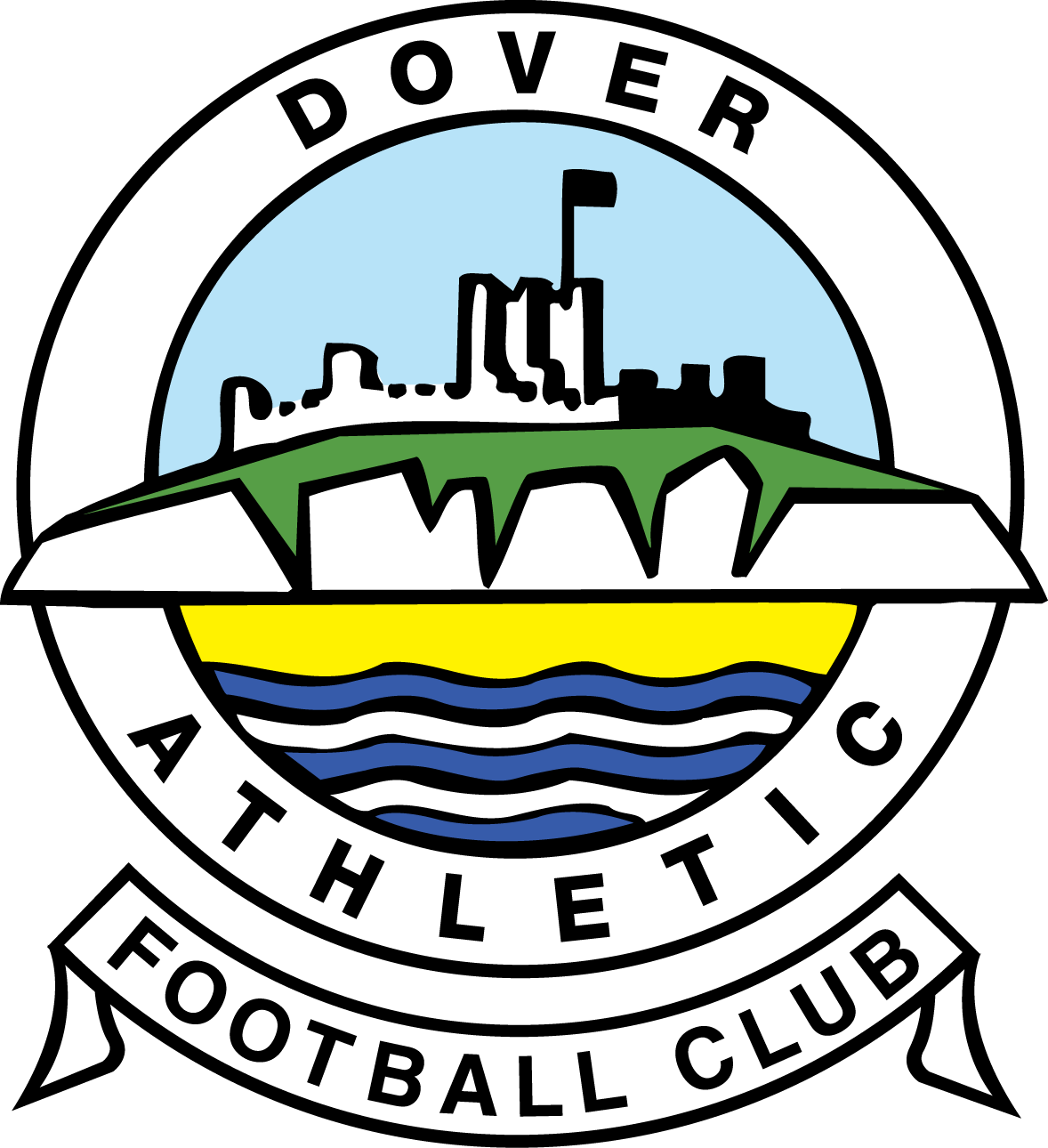 National League
2018-2019
Dover Star Player:
Stuart Lewis
Home Scorers:
Taylor (56), Vilhete (90+1)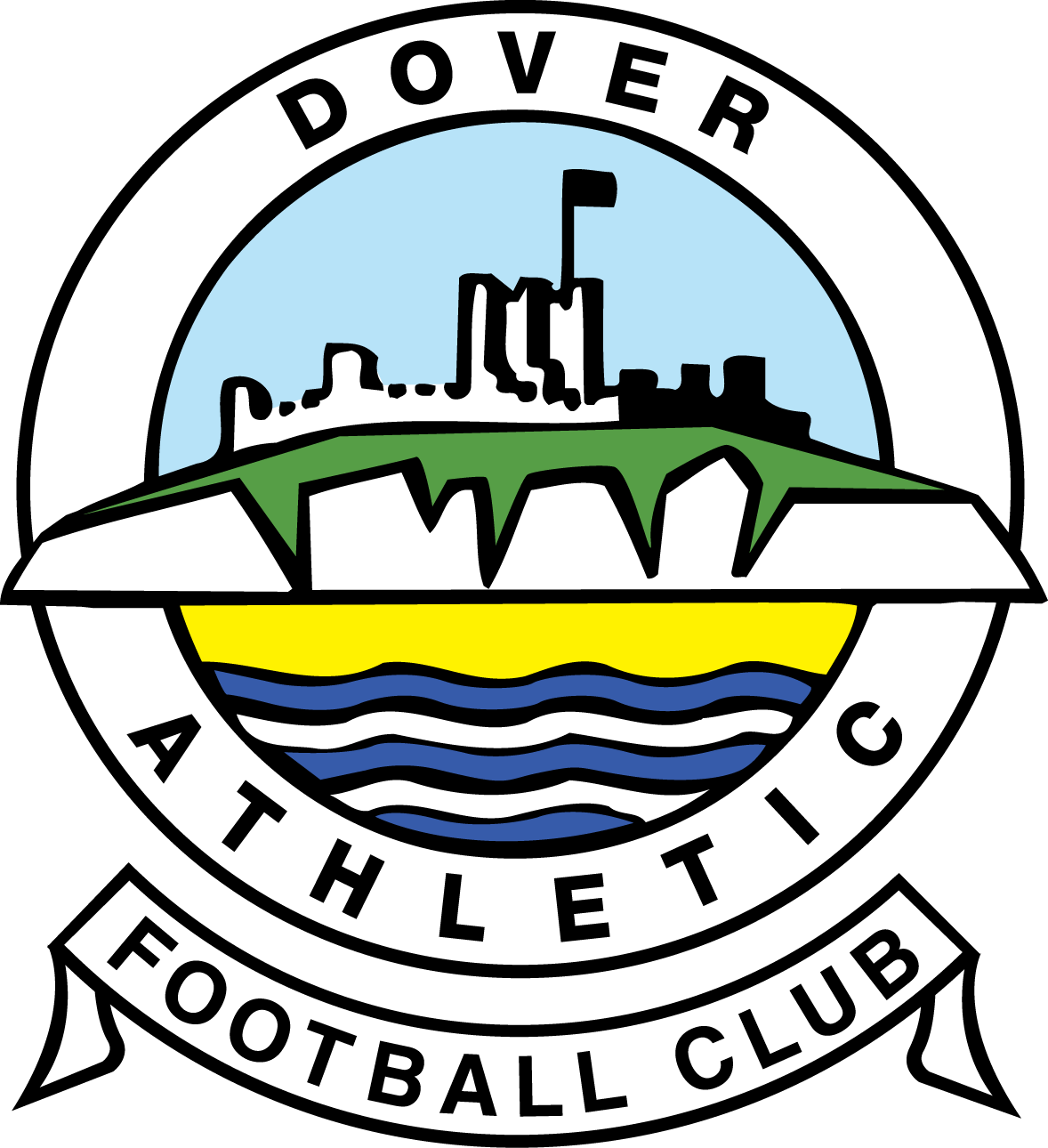 The FA Trophy
2018-2019
Dover Star Player:
Joe Bedford
Home Scorers:
Pavey (63), Jeffrey (90+2)
Away Scorers:
Kabamba (30), Rutherford (69)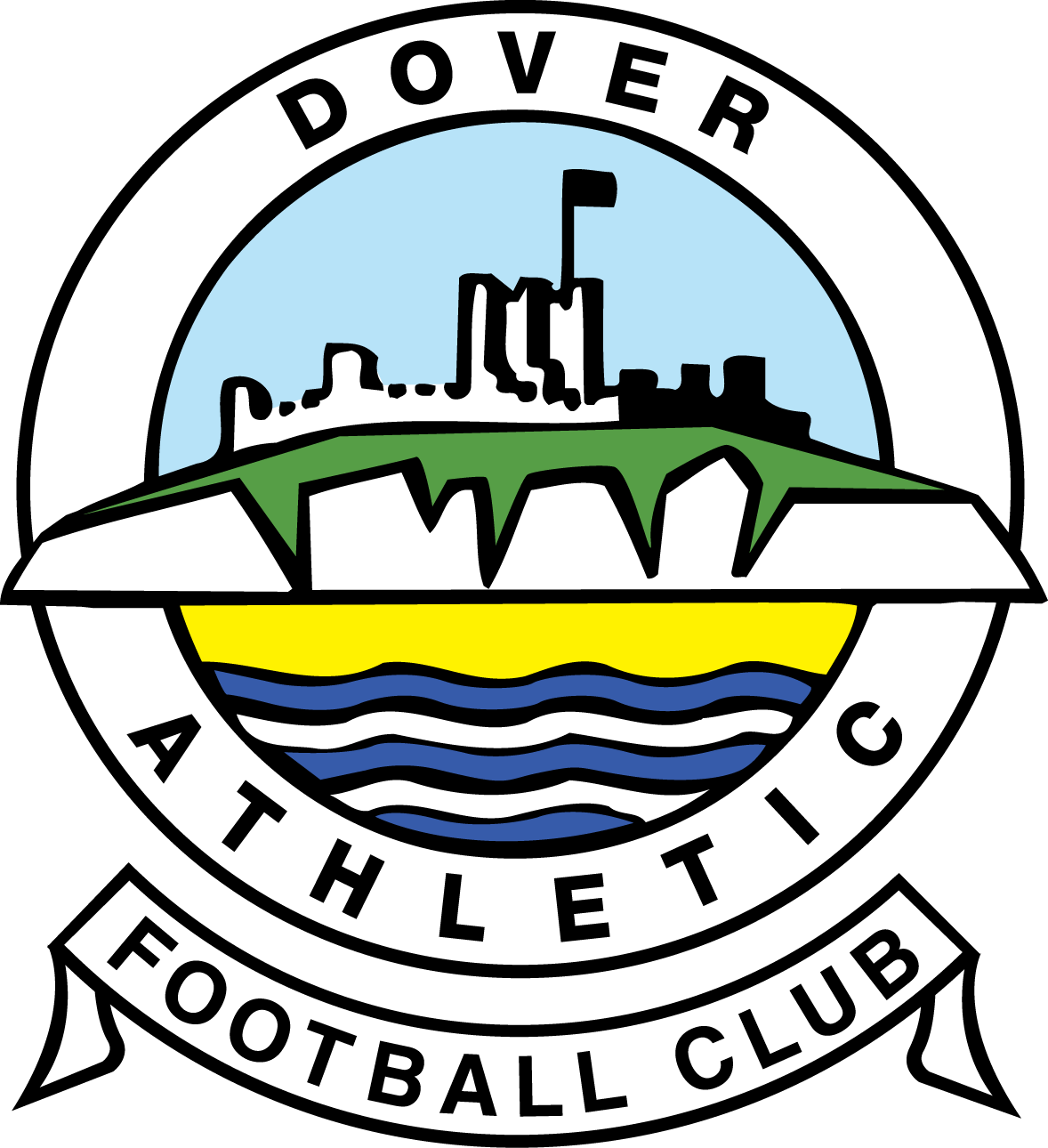 National League
2018-2019
Dover Star Player:
Inih Effiong
Home Scorers:
Effiong (83), (90+3)
Red Cards:
Jeffrey (66) (Dover)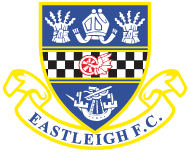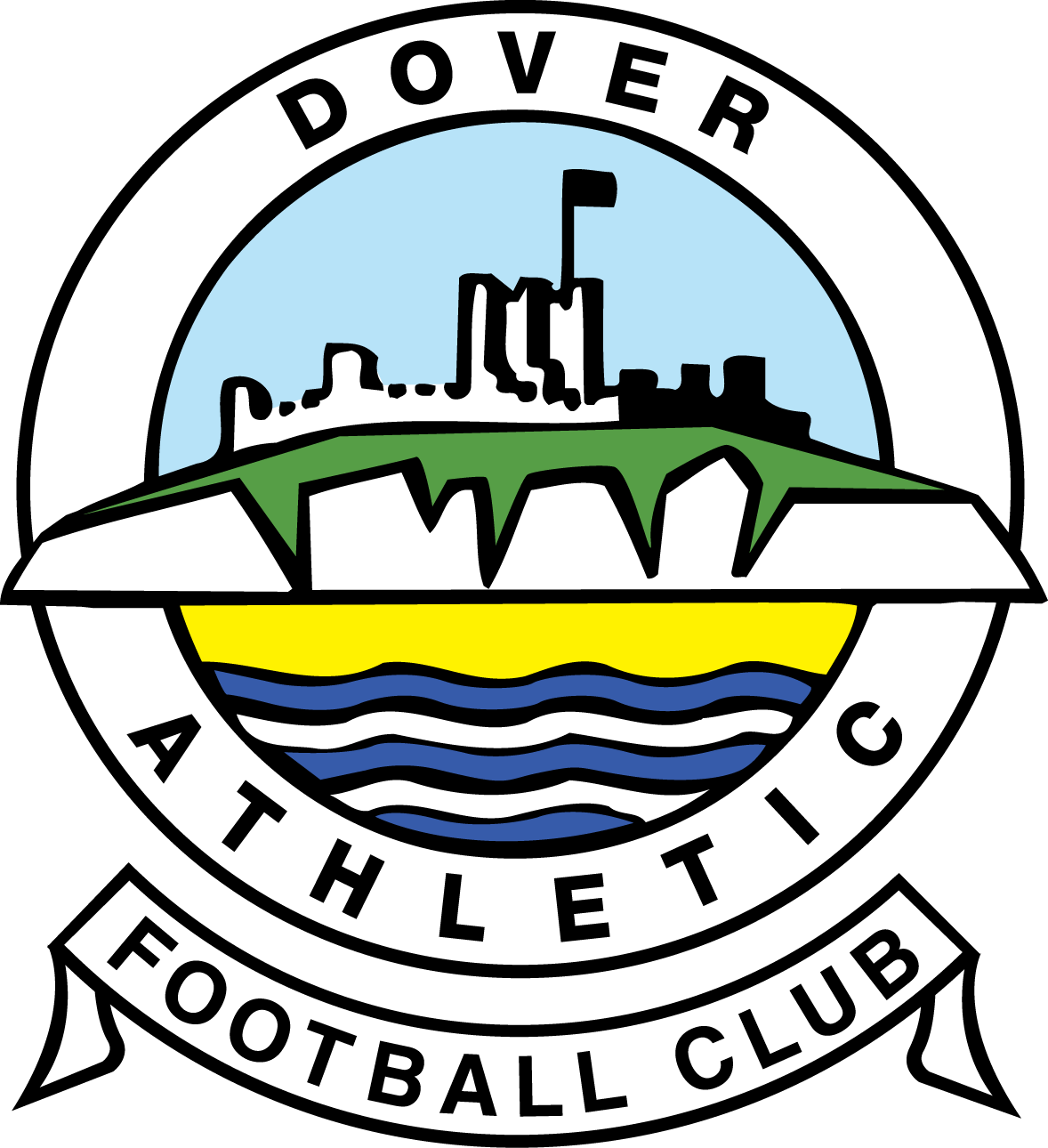 National League
2018-2019
Dover Star Player:
Bedsente Gomis
Home Scorers:
Williamson (2), McCallum (86)
Away Scorers:
Effiong (20), Reason (54)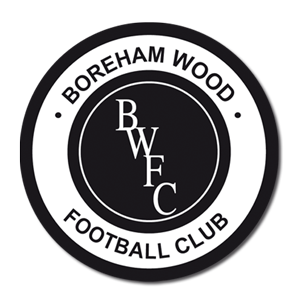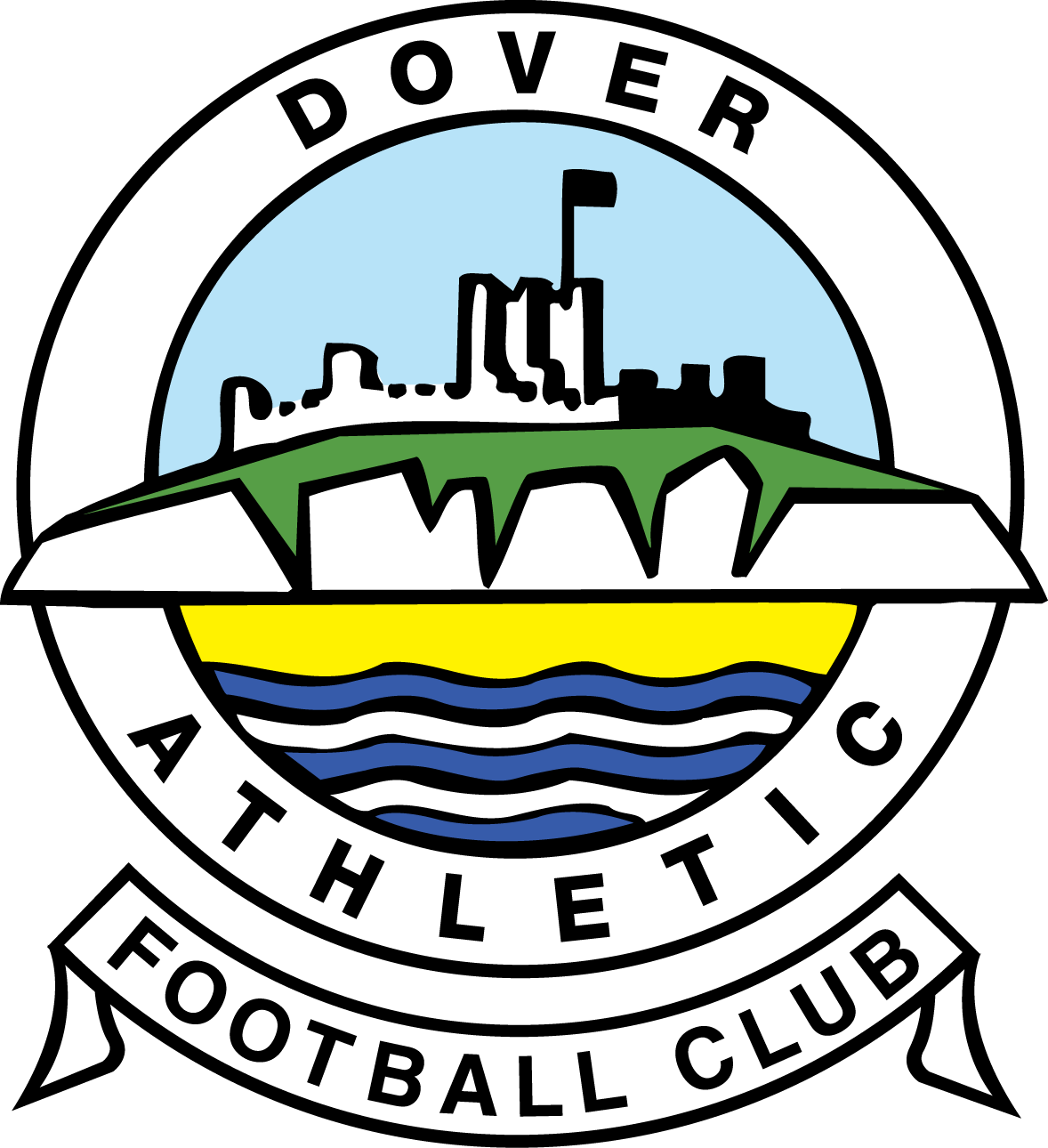 National League
2018-2019
Dover Star Player:
Stewart Lewis
Away Scorers:
Effiong (56)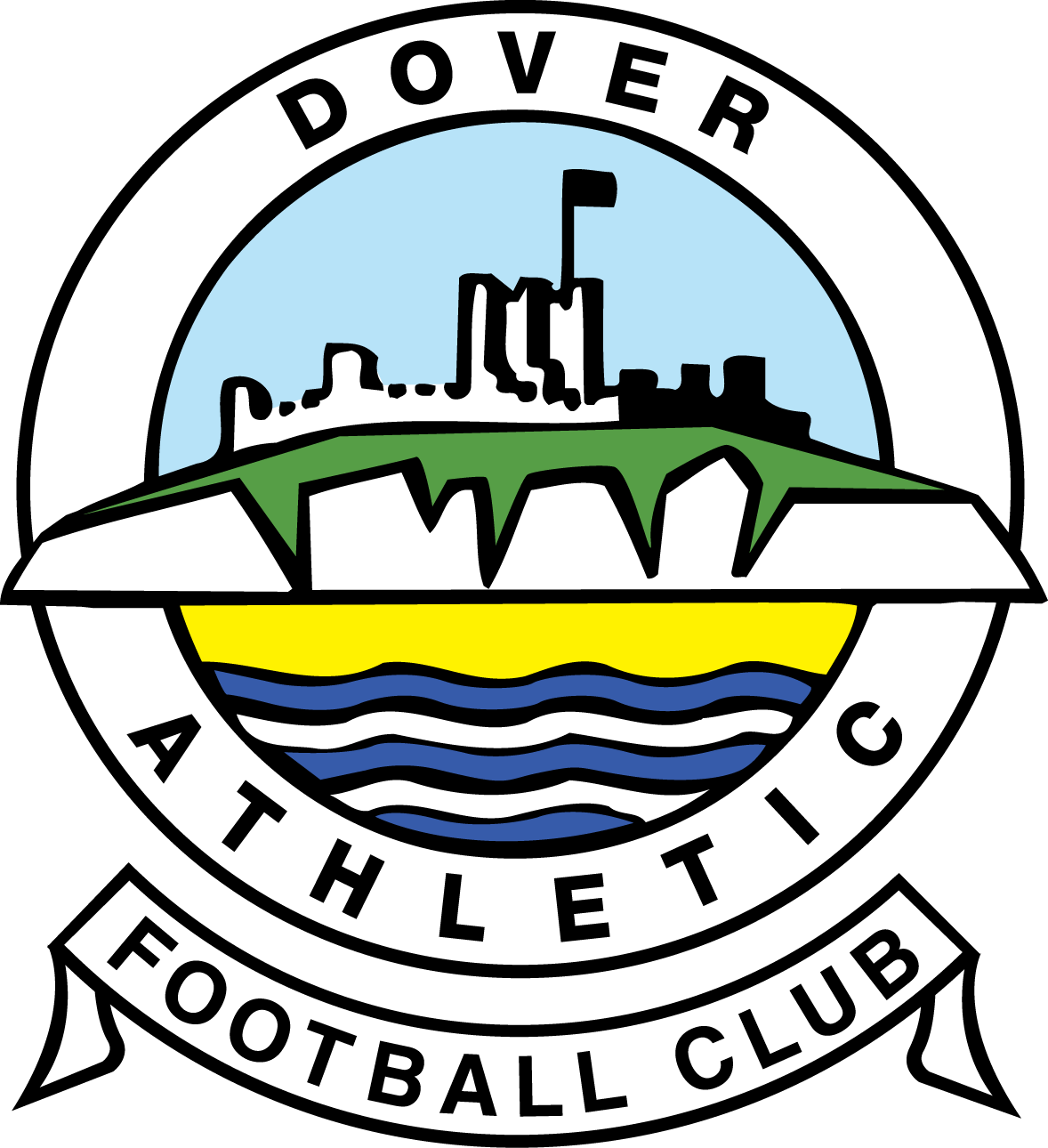 National League
2018-2019
Dover Star Player:
Inih Effiong
Home Scorers:
Gomis (19), Effiong (38)
Away Scorers:
Hawkes (84)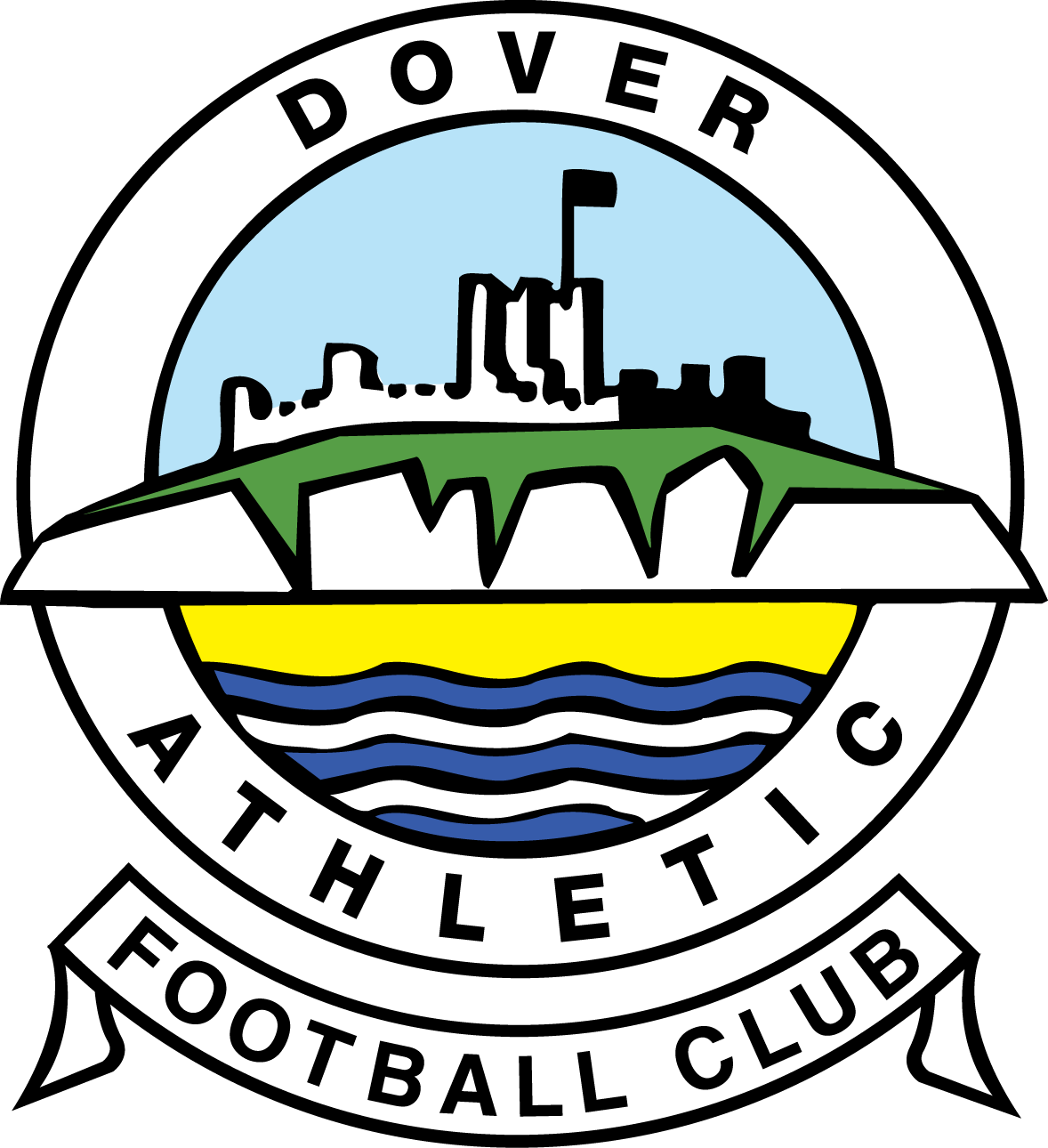 National League
2018-2019
Dover Star Player:
Mitch Brundle
Home Scorers:
Kosylo (40)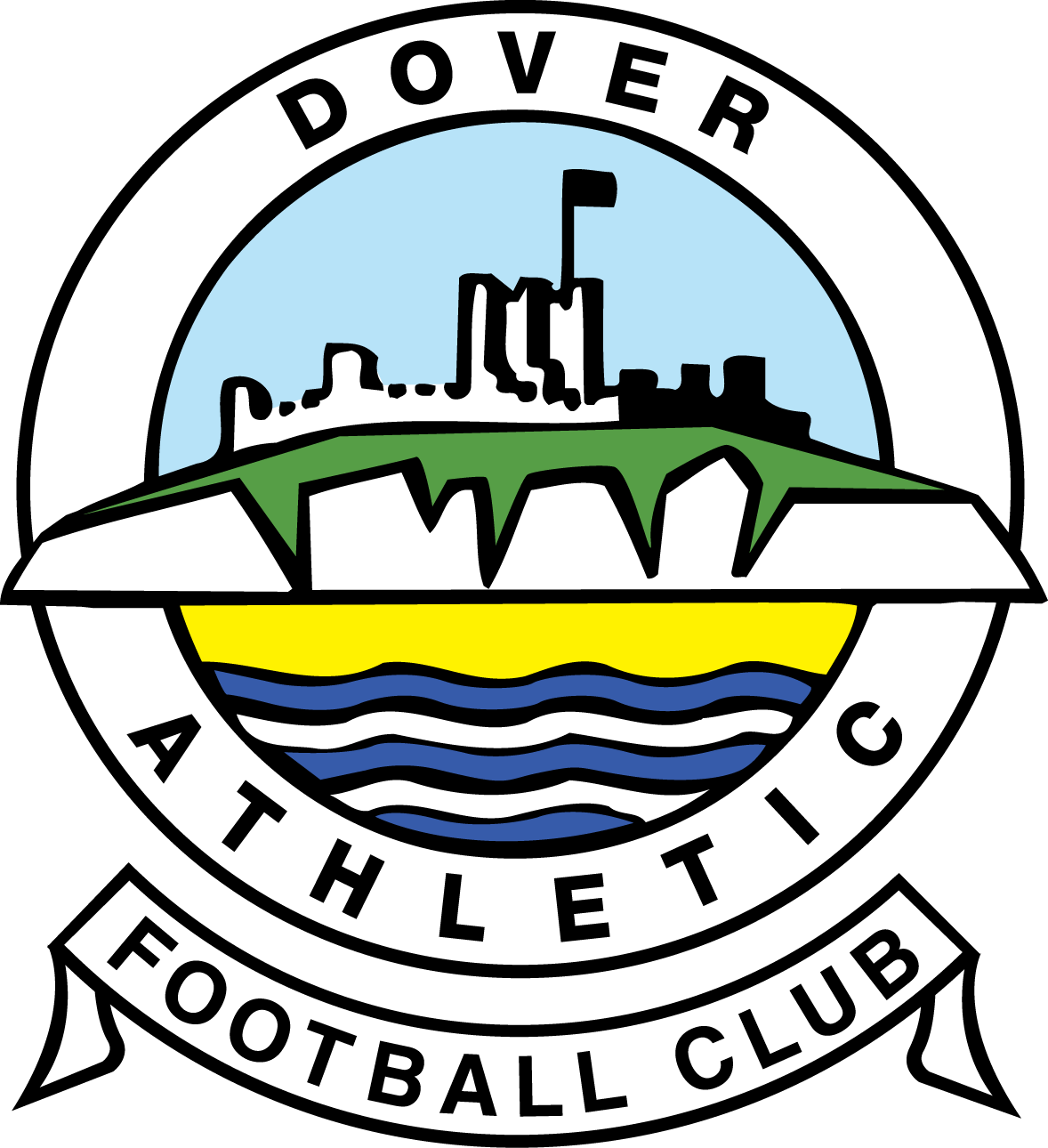 The FA Cup
2018-2019
The Energy Check Stadium at Gigg Lane
Dover Star Player:
Josh Passley
Home Scorers:
O'Shea (12), Mayor (18), Moore (36, 64), Telford (90+1)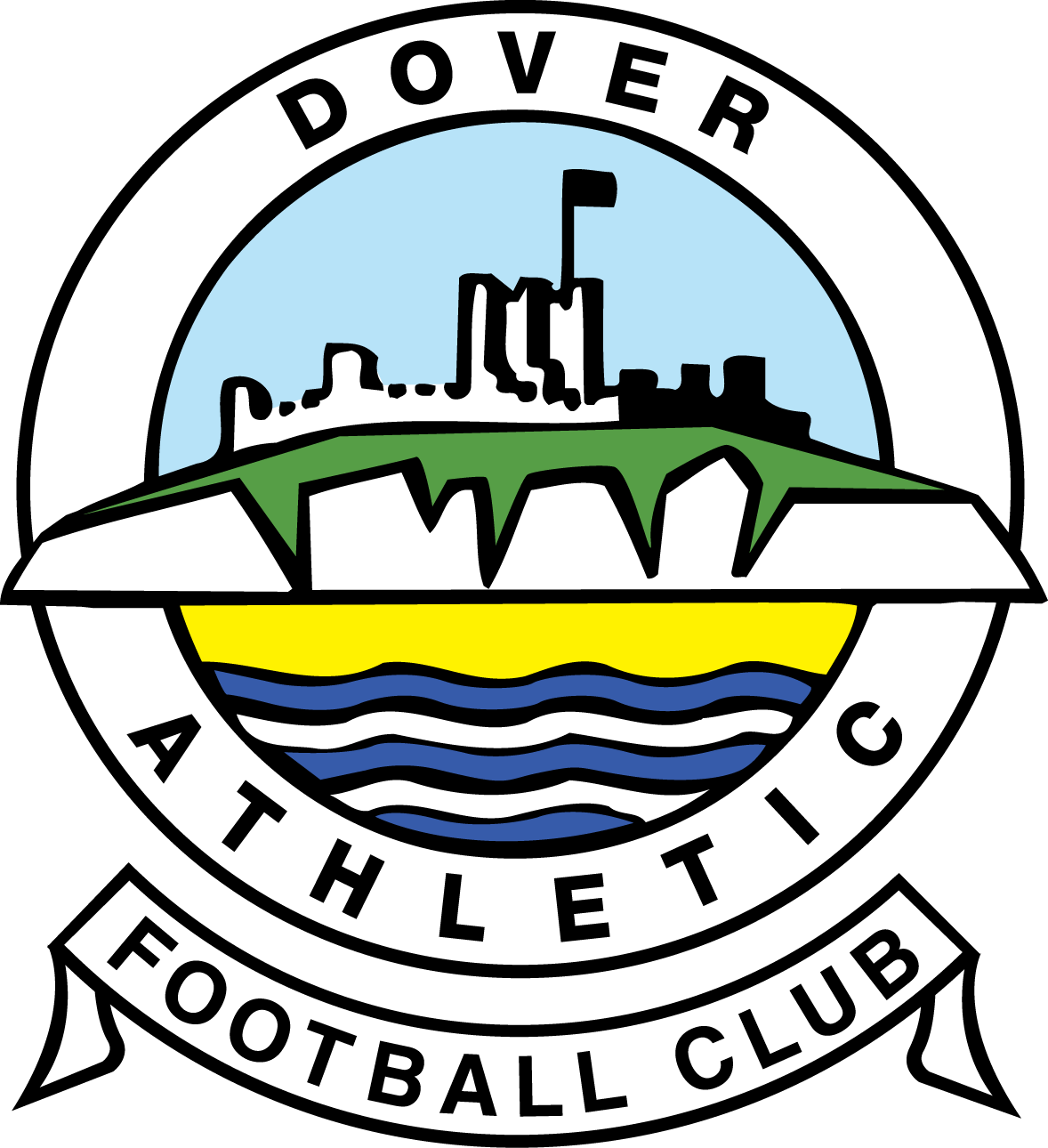 National League
2018-2019
Dover Star Player:
Bobby-Joe Taylor
Home Scorers:
Lokko (37), Reason (74)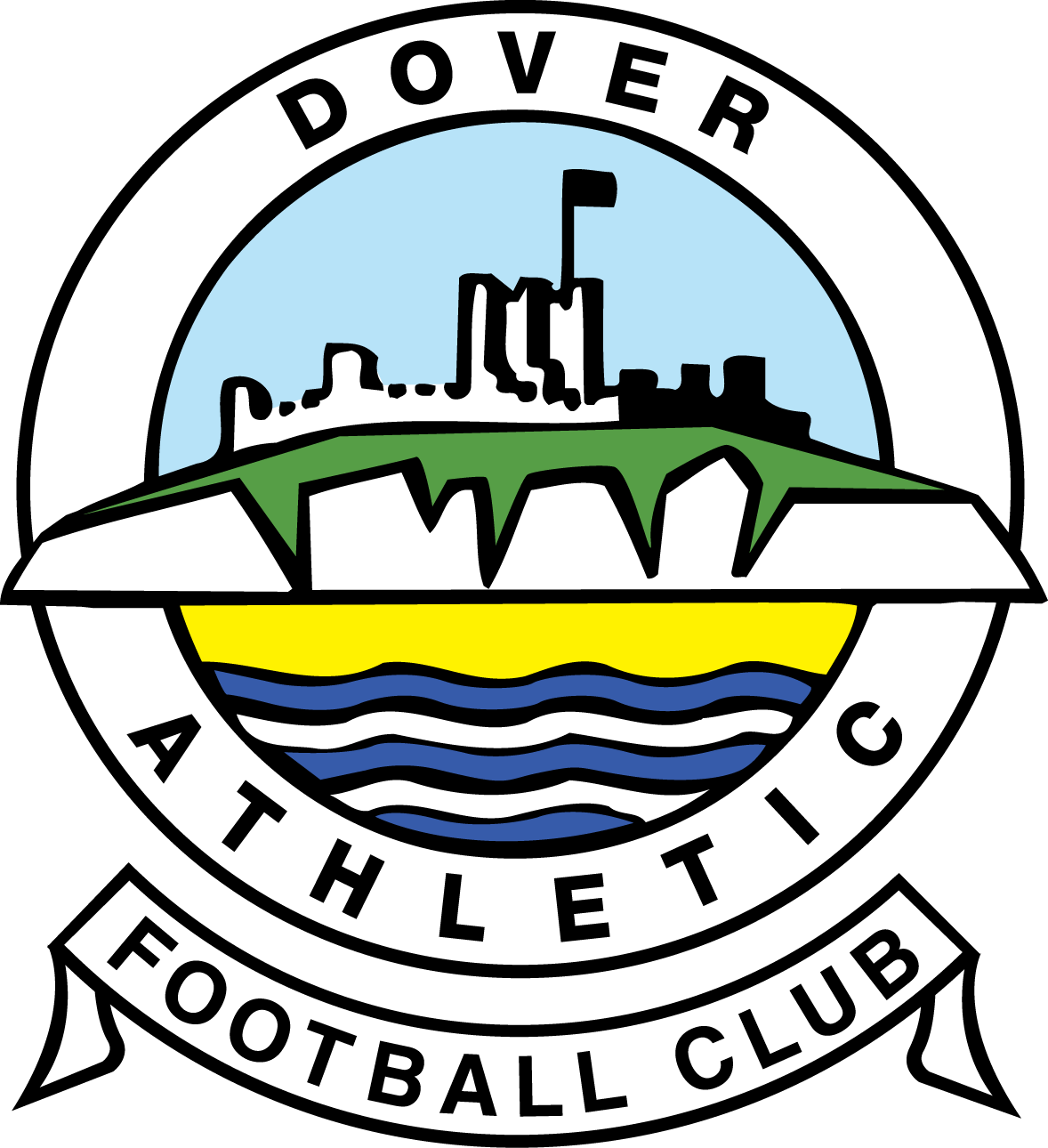 National League
2018-2019
Dover Star Player:
Stuart Lewis
Away Scorers:
Adeloye (11), Phipps (44)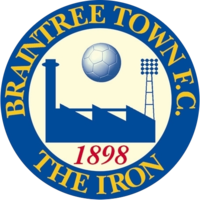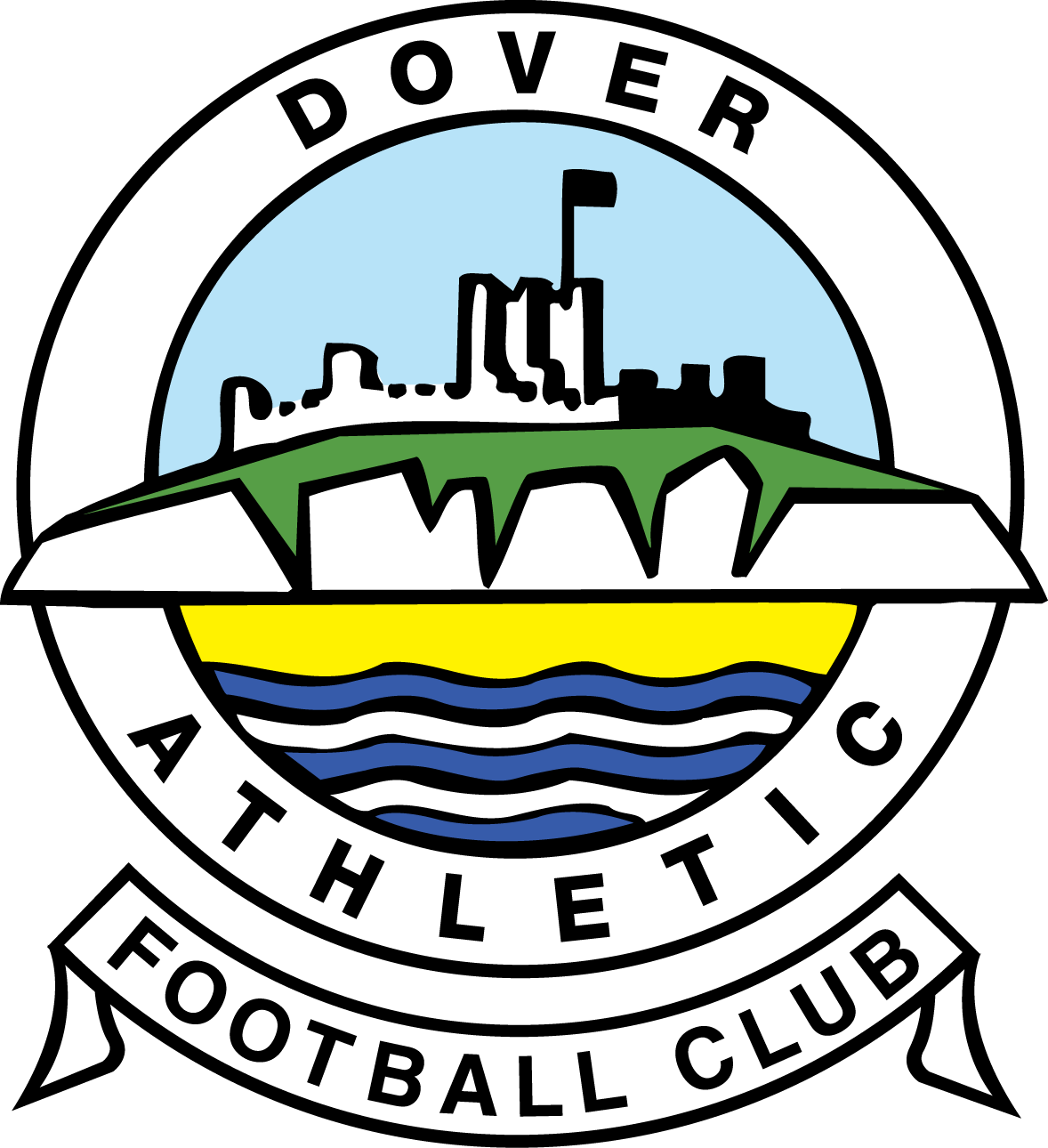 National League
2018-2019
The Cressing Road Stadium
Dover Star Player:
Bobby-Joe Taylor
Home Scorers:
Amaluzor (13), Grant (78 pen)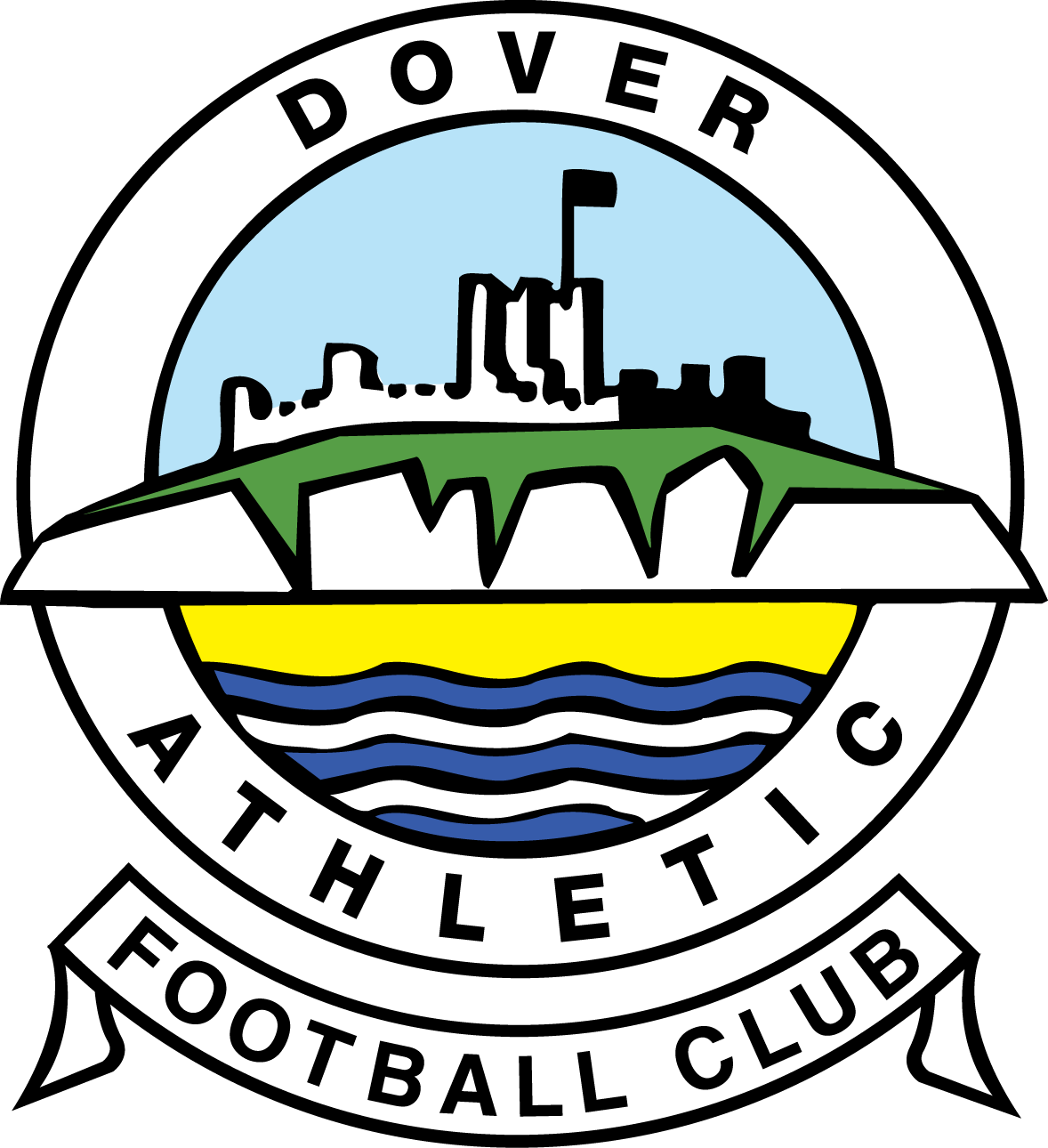 The FA Cup
2018-2019
Dover Star Player:
Connor Essam
Away Scorers:
Effiong (87)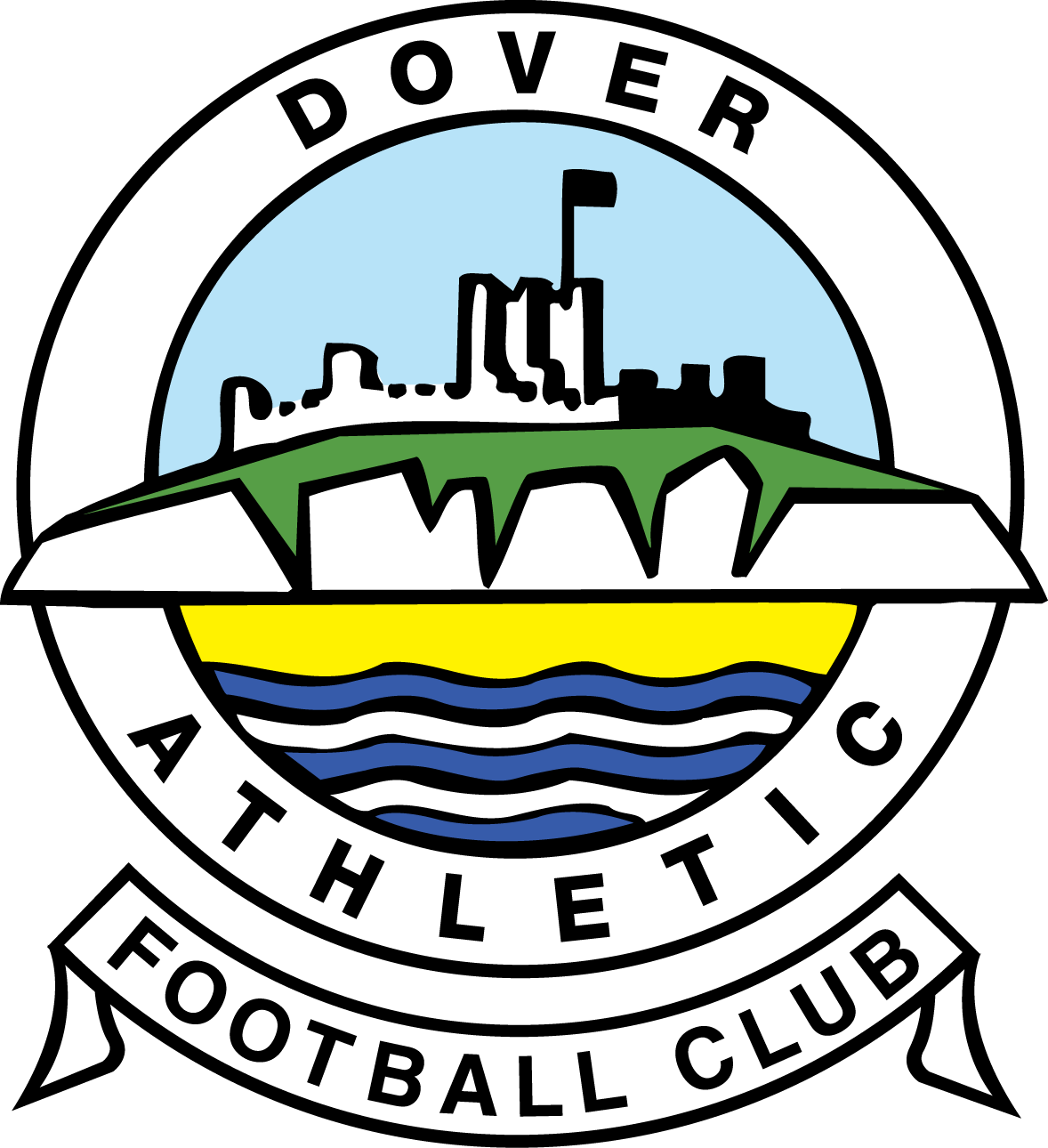 National League
2018-2019
Dover Star Player:
Inih Effiong
Home Scorers:
Williams (26), Langmead (90+5)
Away Scorers:
Effiong (46, 66)
Red Cards:
Jeffrey (90+7)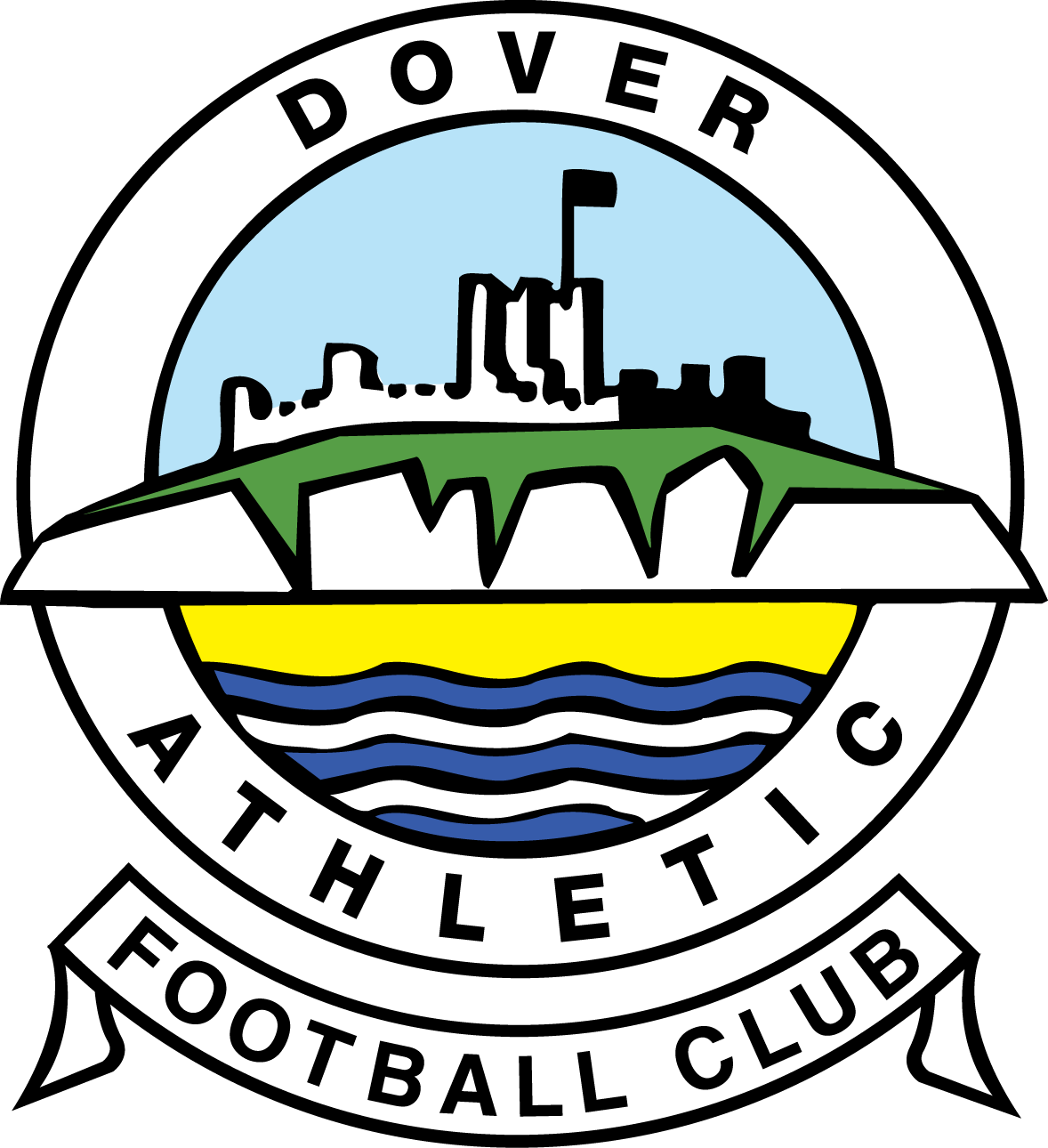 National League
2018-2019
Dover Star Player:
Ejiro Okosieme
Away Scorers:
Rooney (18, 20, 56), Piergianni (66)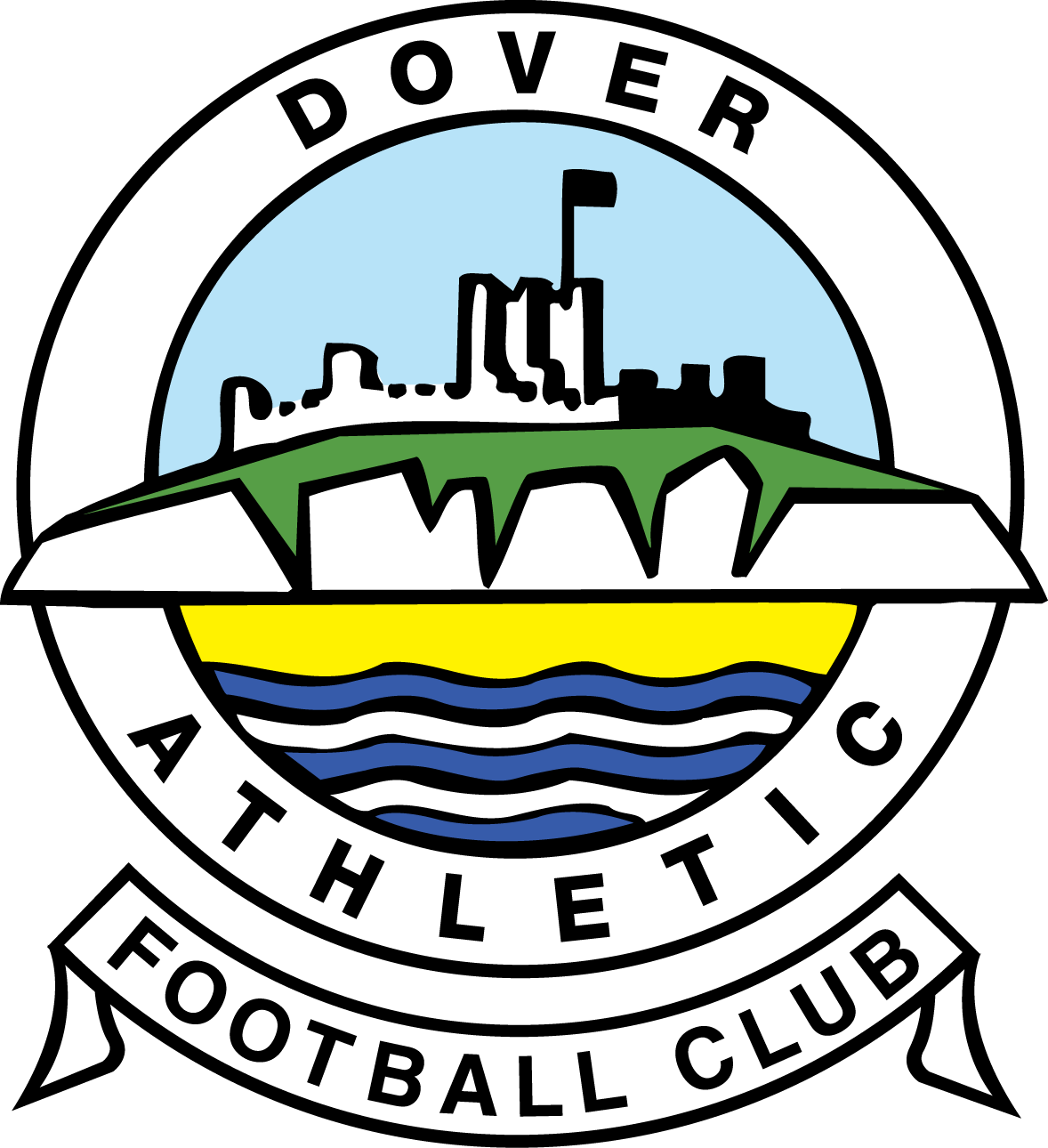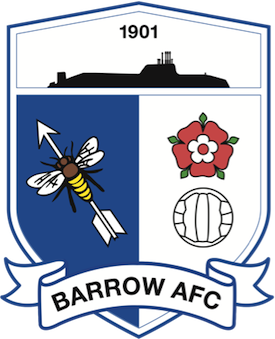 National League
2018-2019
Dover Star Player:
Mitch Walker
Away Scorers:
Hindle (69,83)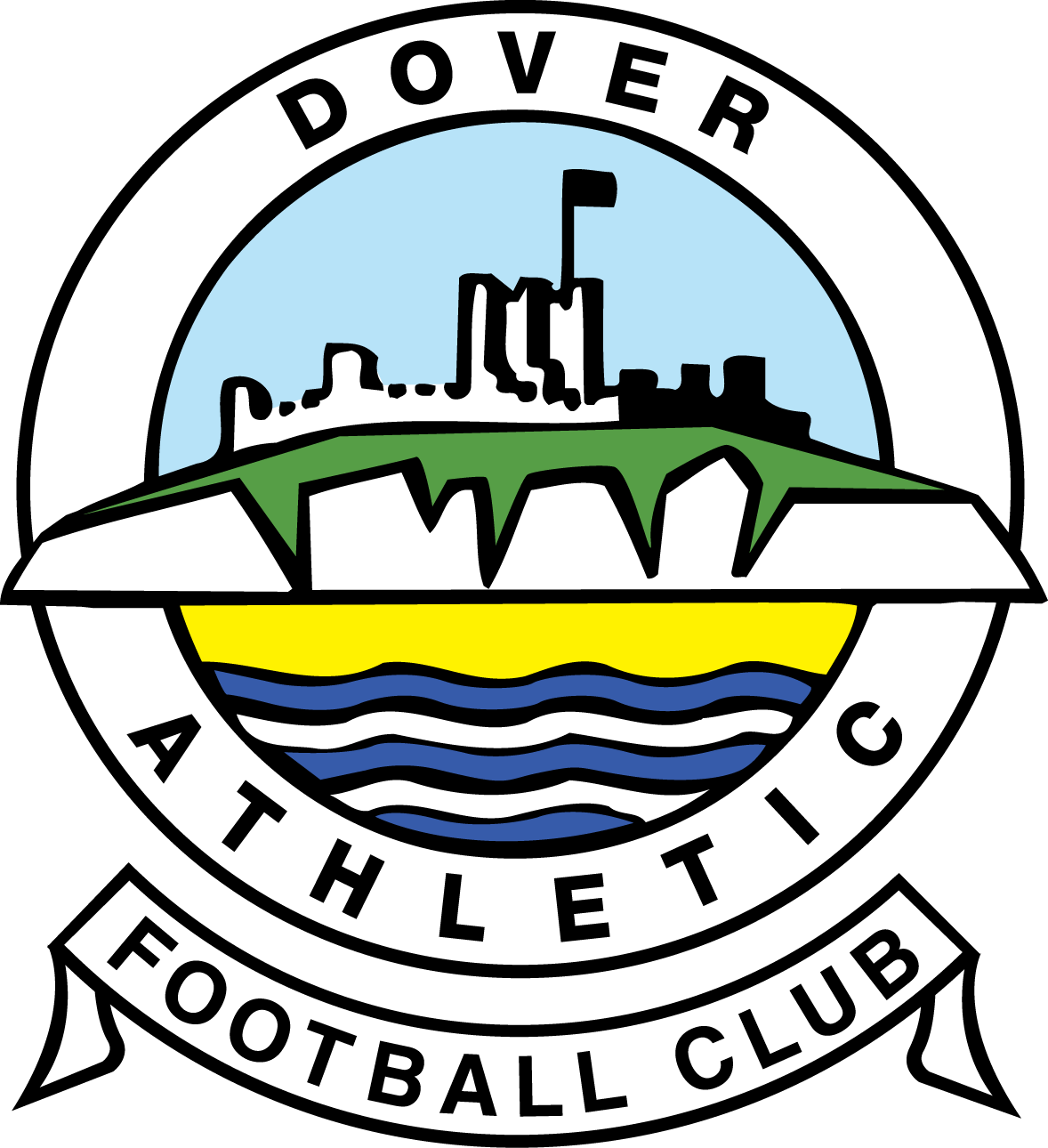 National League
2018-2019
Dover Star Player:
Moussa Diarra
Home Scorers:
Eastmond (2), Bailey (18)
Away Scorers:
Brundle (36 pen), Schmoll (87)
Red Cards:
Tajbakhsh (81) (Dover)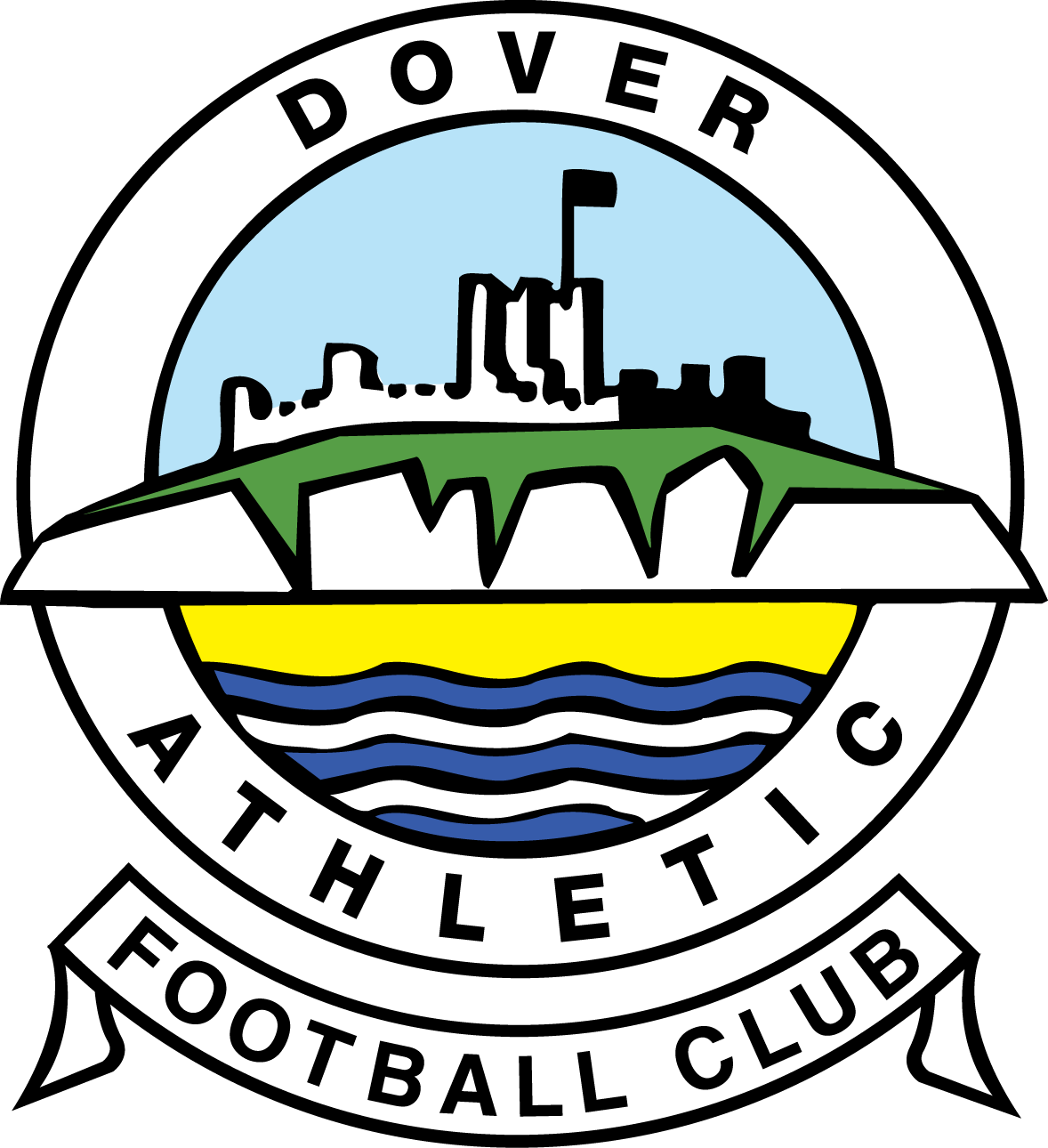 National League
2018-2019
Dover Star Player:
Bradley Barry
Home Scorers:
May (18, 67)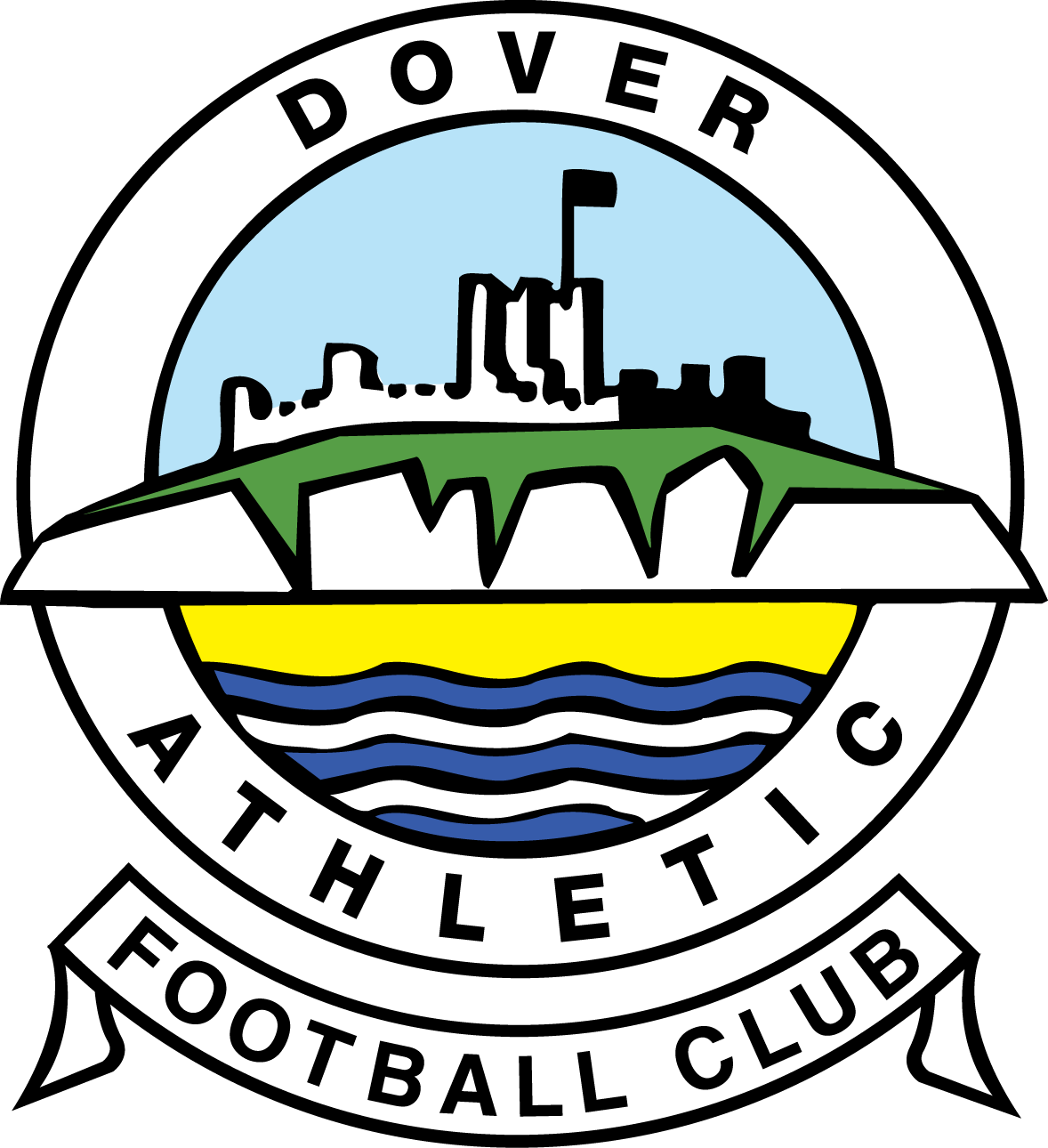 National League
2018-2019
Dover Star Player:
George Smith
Away Scorers:
Hylton (72), Wright (79)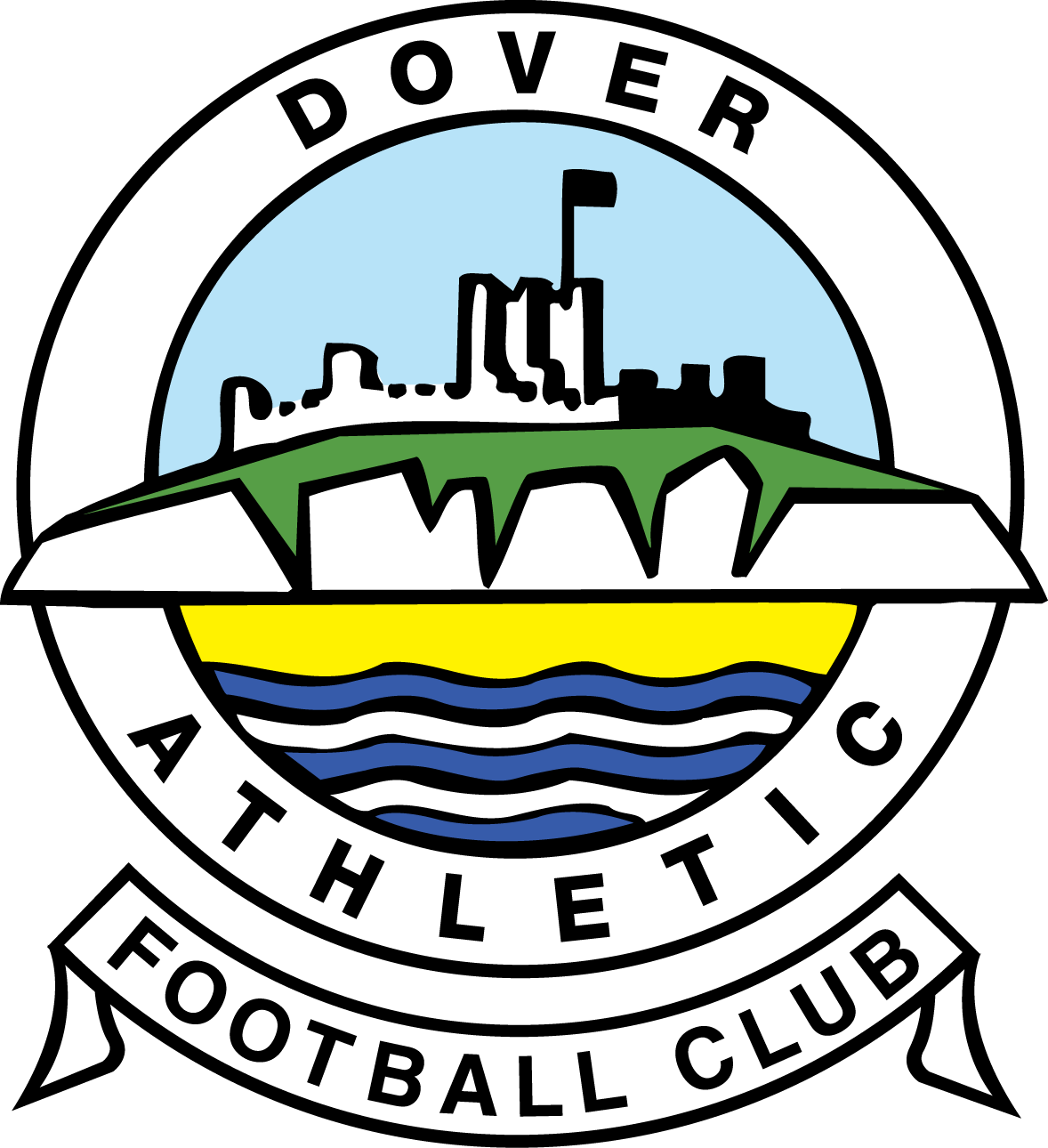 National League
2018-2019
Dover Star Player:
Moussa Diarra
Red Cards:
Tajbakhsh (90) (Dover)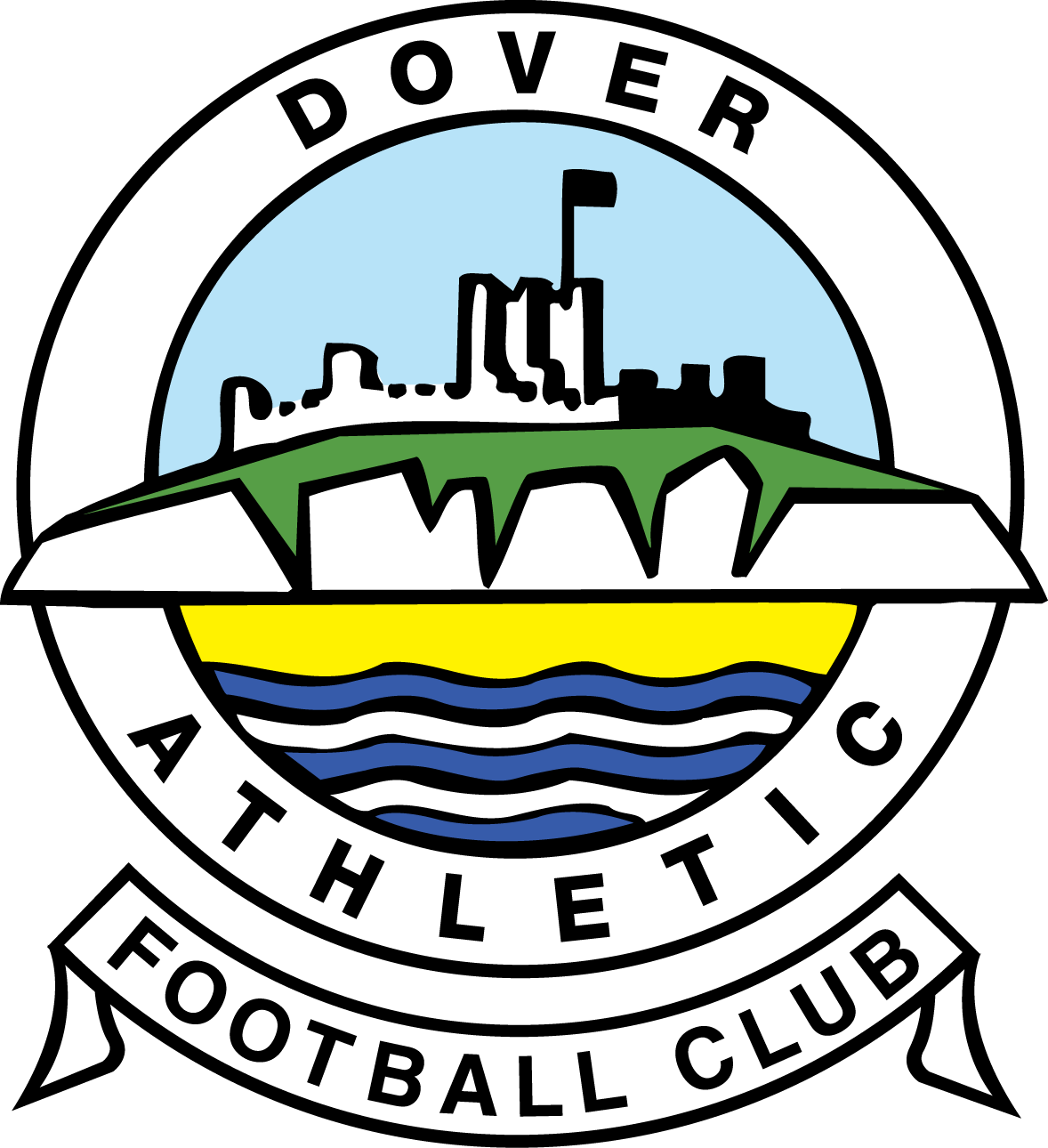 National League
2018-2019
Dover Star Player:
Connor Essam
Away Scorers:
McQueen (13)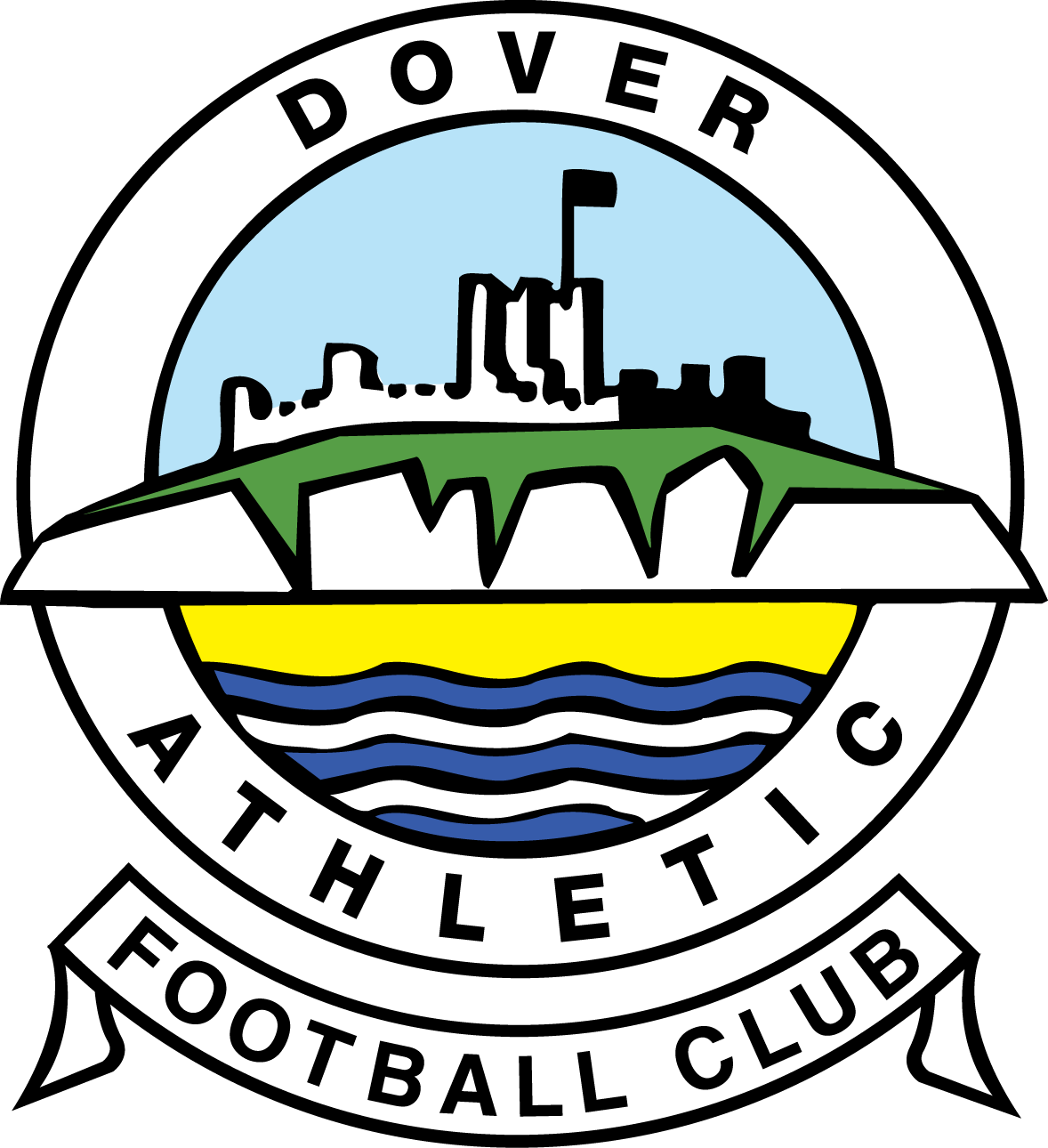 National League
2018-2019
Dover Star Player:
Moussa Diarra
Home Scorers:
Brundle (63)
Away Scorers:
Barham (4), Harrison (26)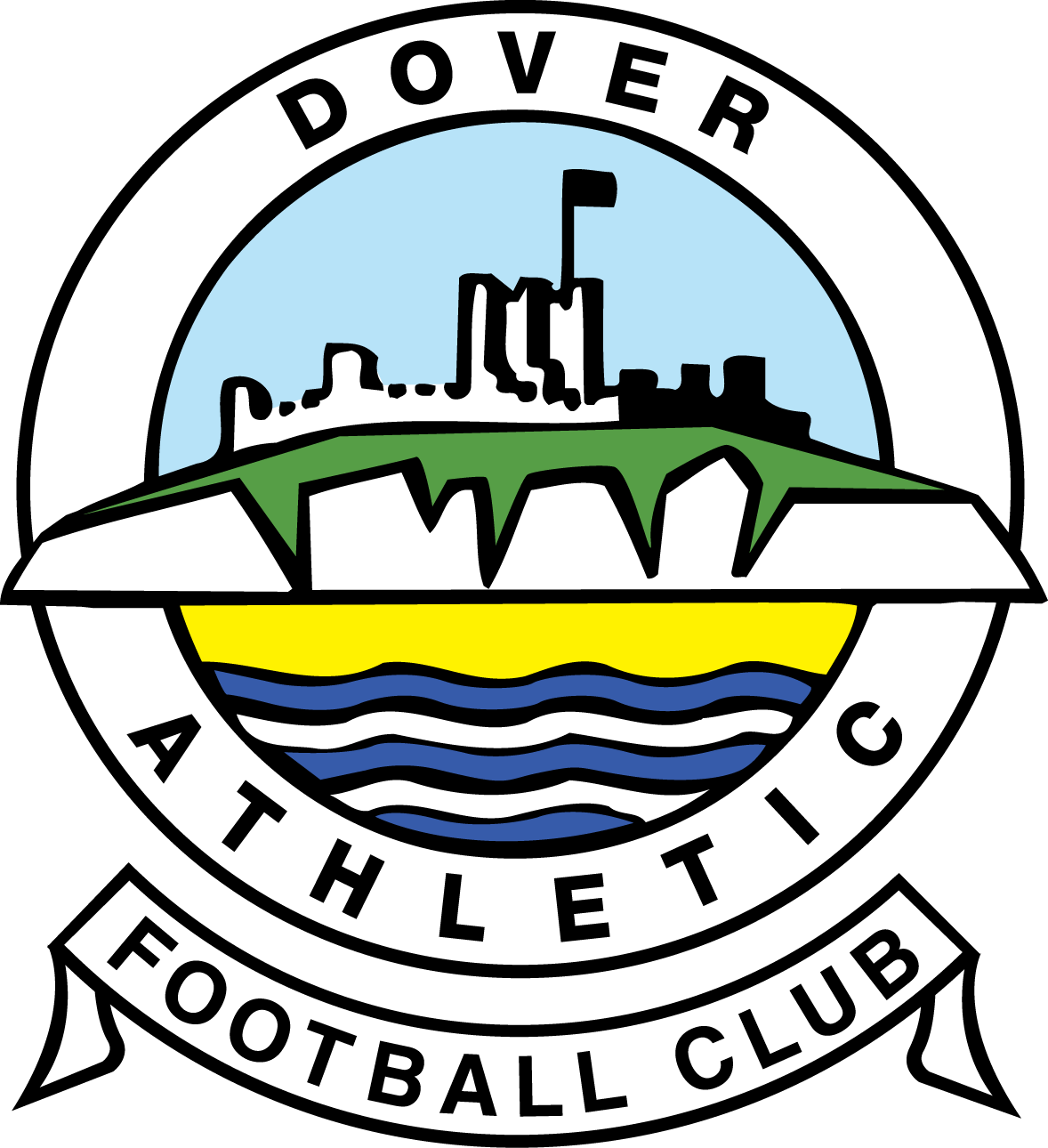 National League
2018-2019
Dover Star Player:
Kadell Daniel
Home Scorers:
McAnuff (50), Koroma (81), Harrold (90+2)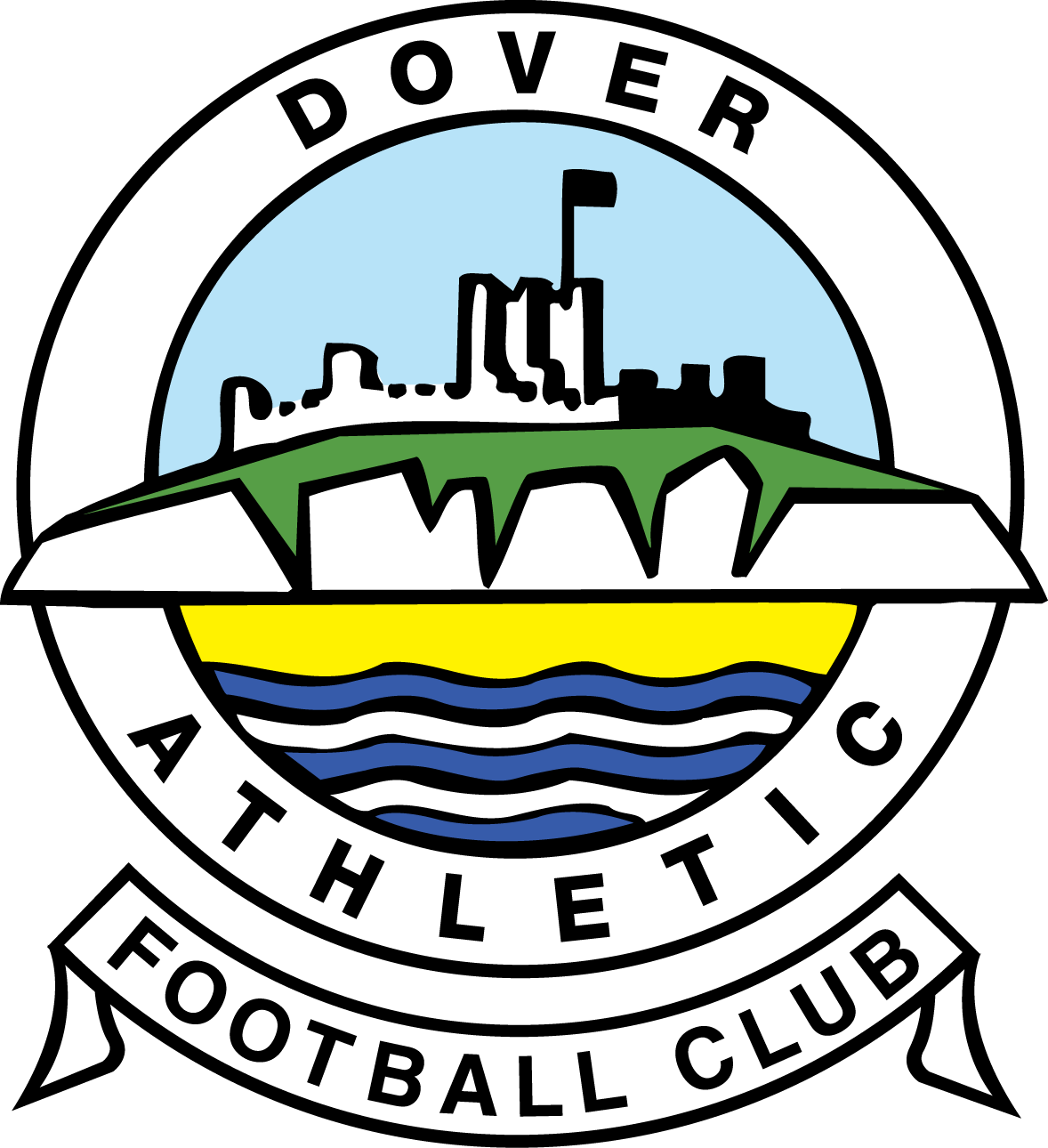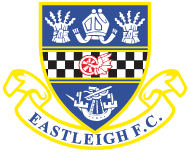 National League
2018-2019
Dover Star Player:
Josh Passley
Home Scorers:
Brundle (64)
Away Scorers:
Williamson (19), McCallum (37)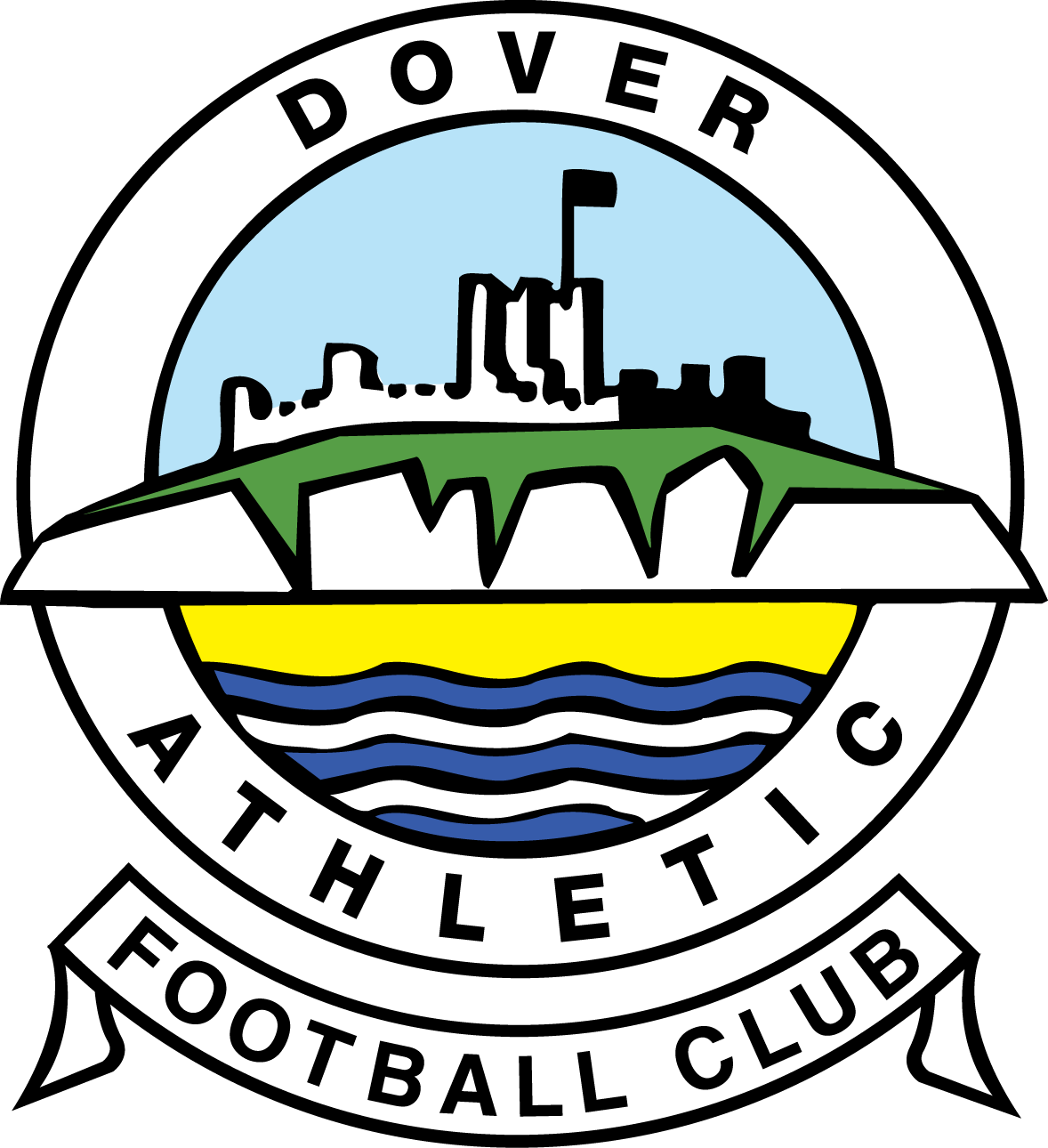 National League
2018-2019
Dover Star Player:
Kadell Daniel
Home Scorers:
Rowe (41, 85 pen), Cardle (50), Hardy (90+1)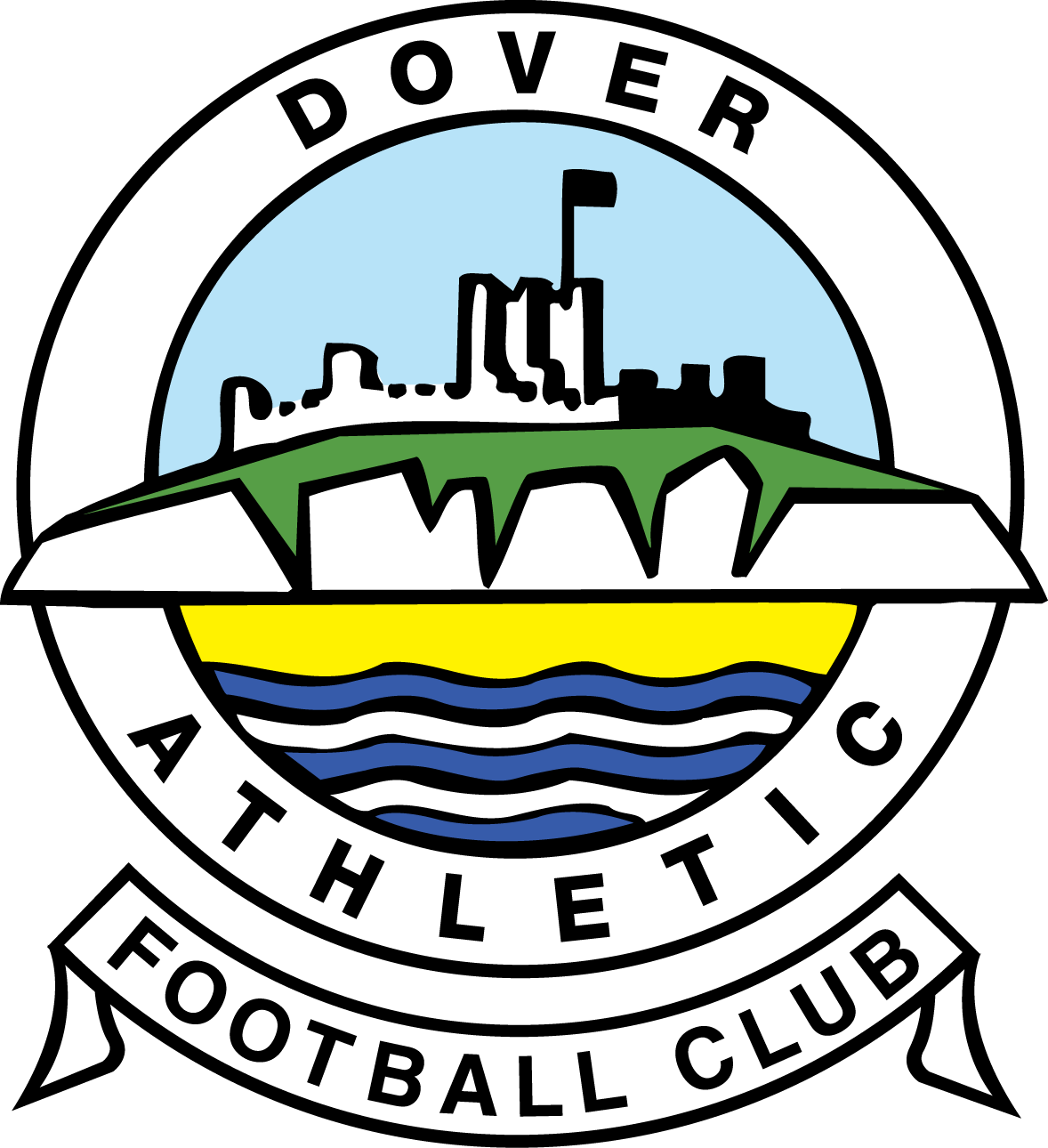 National League
2018-2019
Dover Star Player:
Mitch Brundle
Home Scorers:
Nortey (36), Allen (67 pen), Brundle (78), Lokko (86)
Away Scorers:
Fogden (48), Pavey (50), Lewis (52)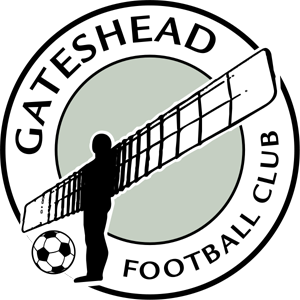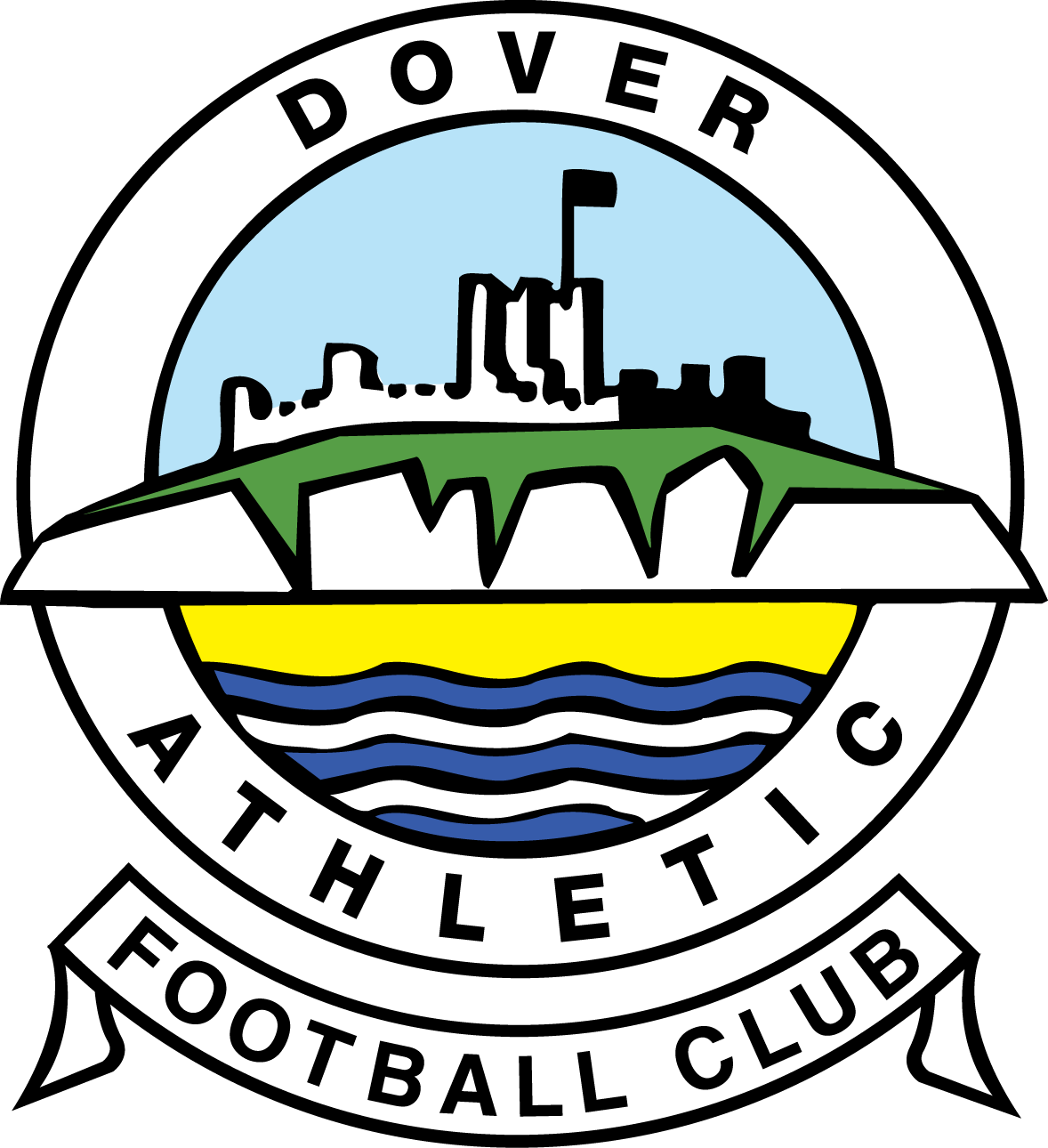 National League
2018-2019
The Gateshead International Stadium
Dover Star Player:
Jack Connors
Home Scorers:
Tinkler (35), Armstrong (87)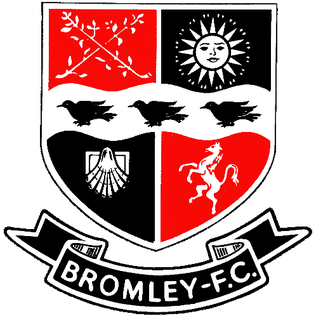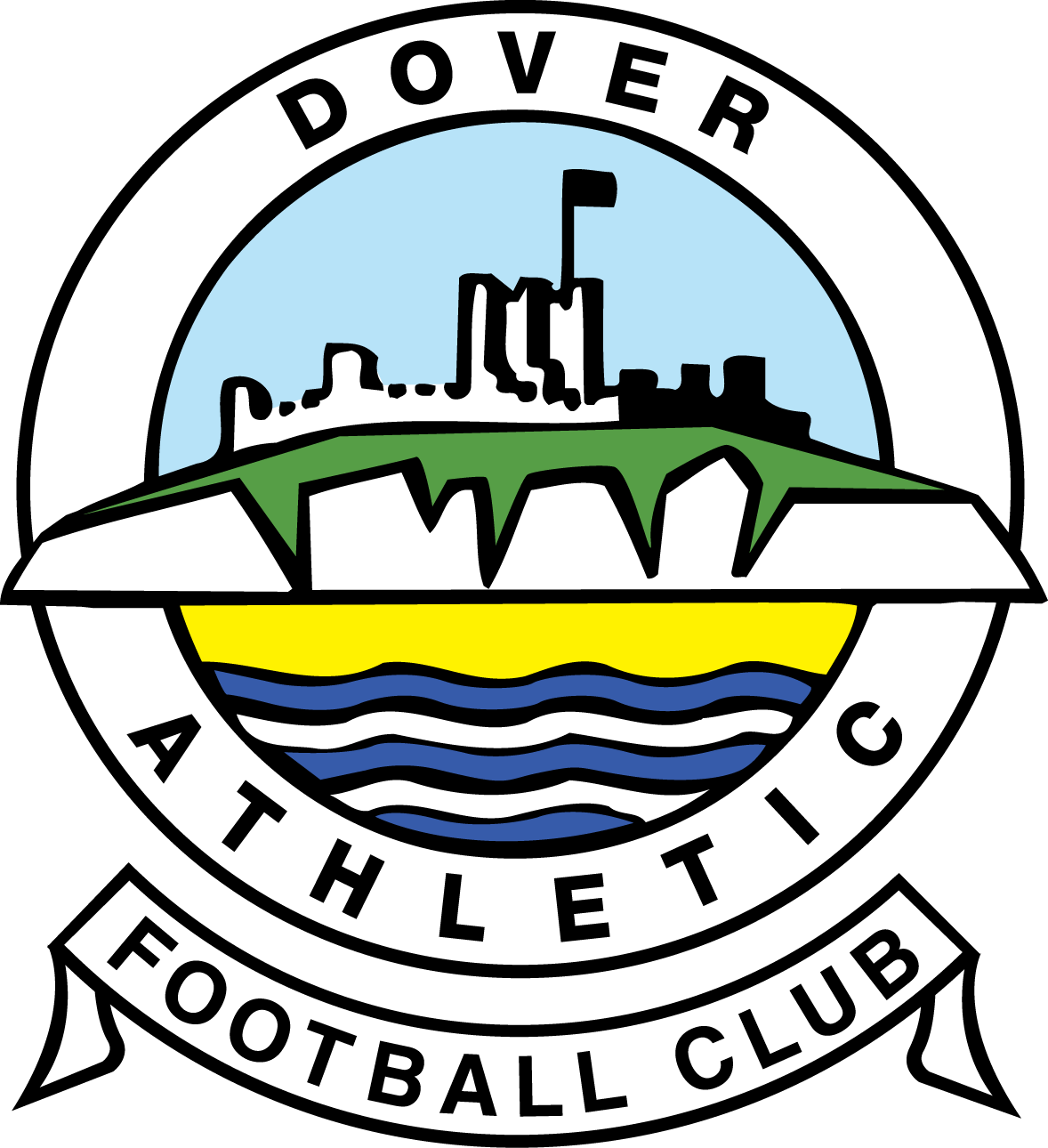 National League
2018-2019
Dover Star Player:
Mitch Brundle
Home Scorers:
D.Johnson (3), Sutherland (89 pen)
Away Scorers:
Allen (35), Lokko (72)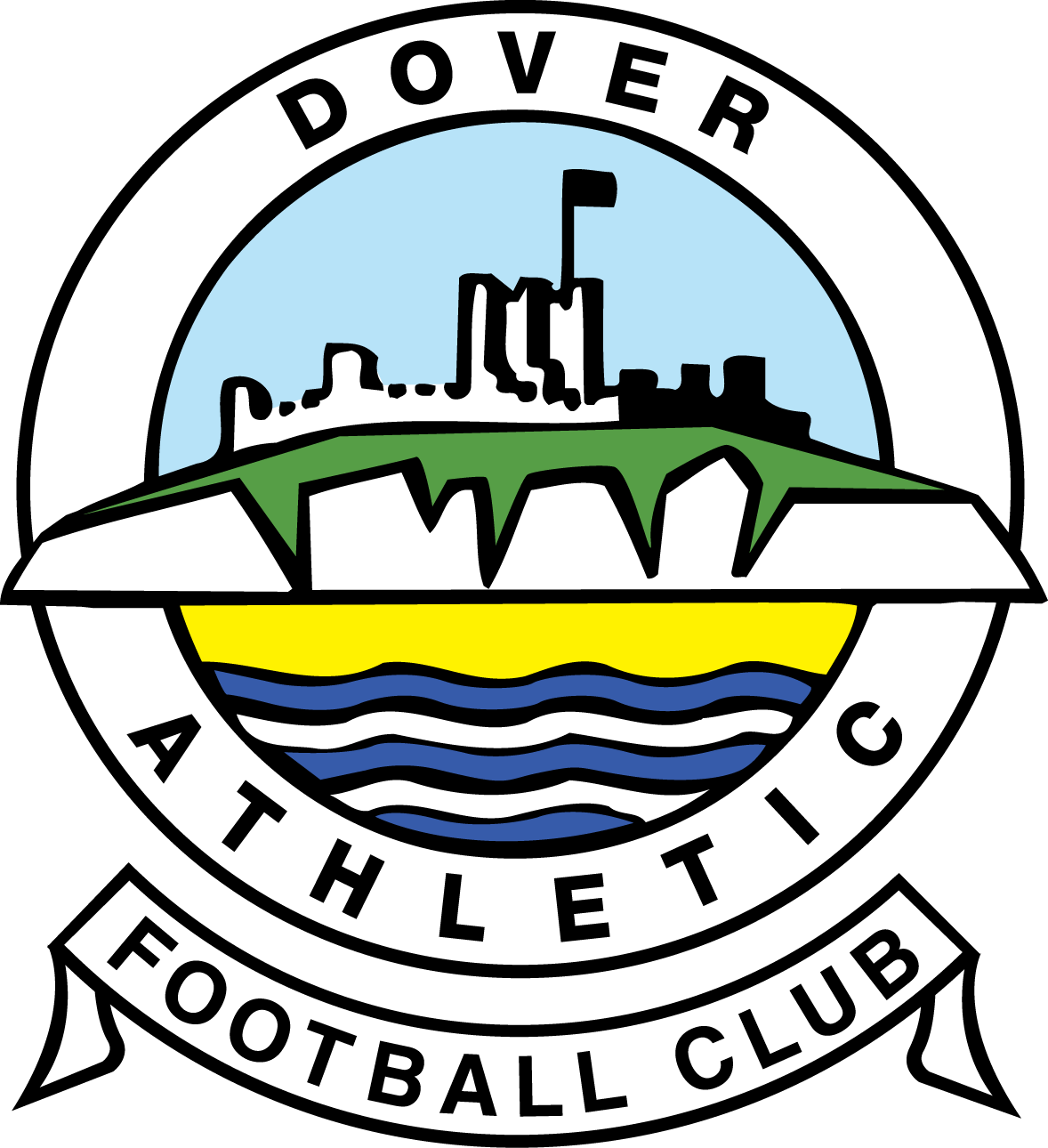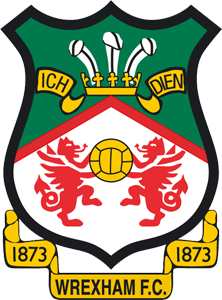 National League
2018-2019
Dover Star Player:
Tim Schmoll
Away Scorers:
Fondop (29)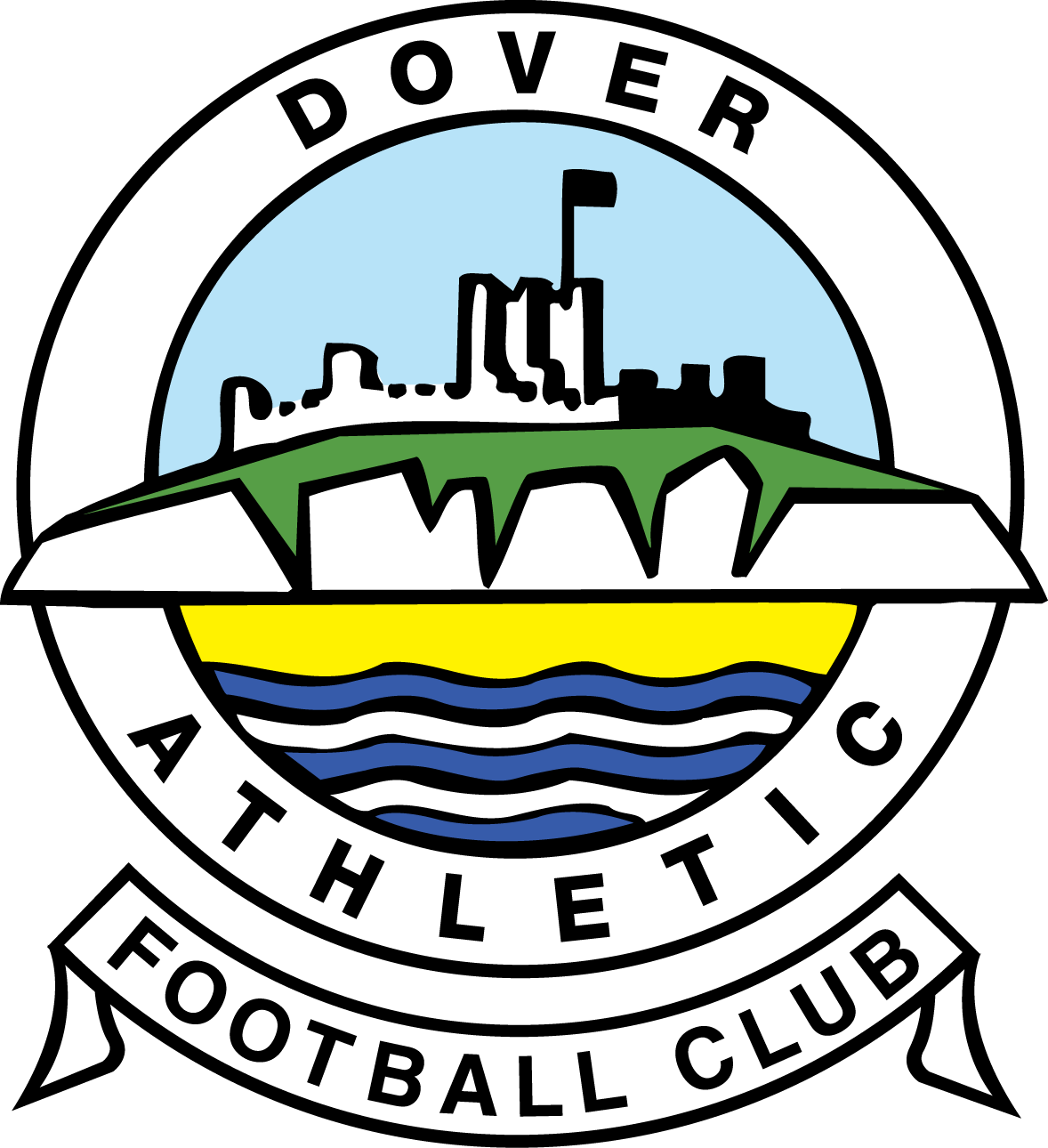 Pre-Season Friendly
2018-2019
Dover Star Player:
Kadell Daniel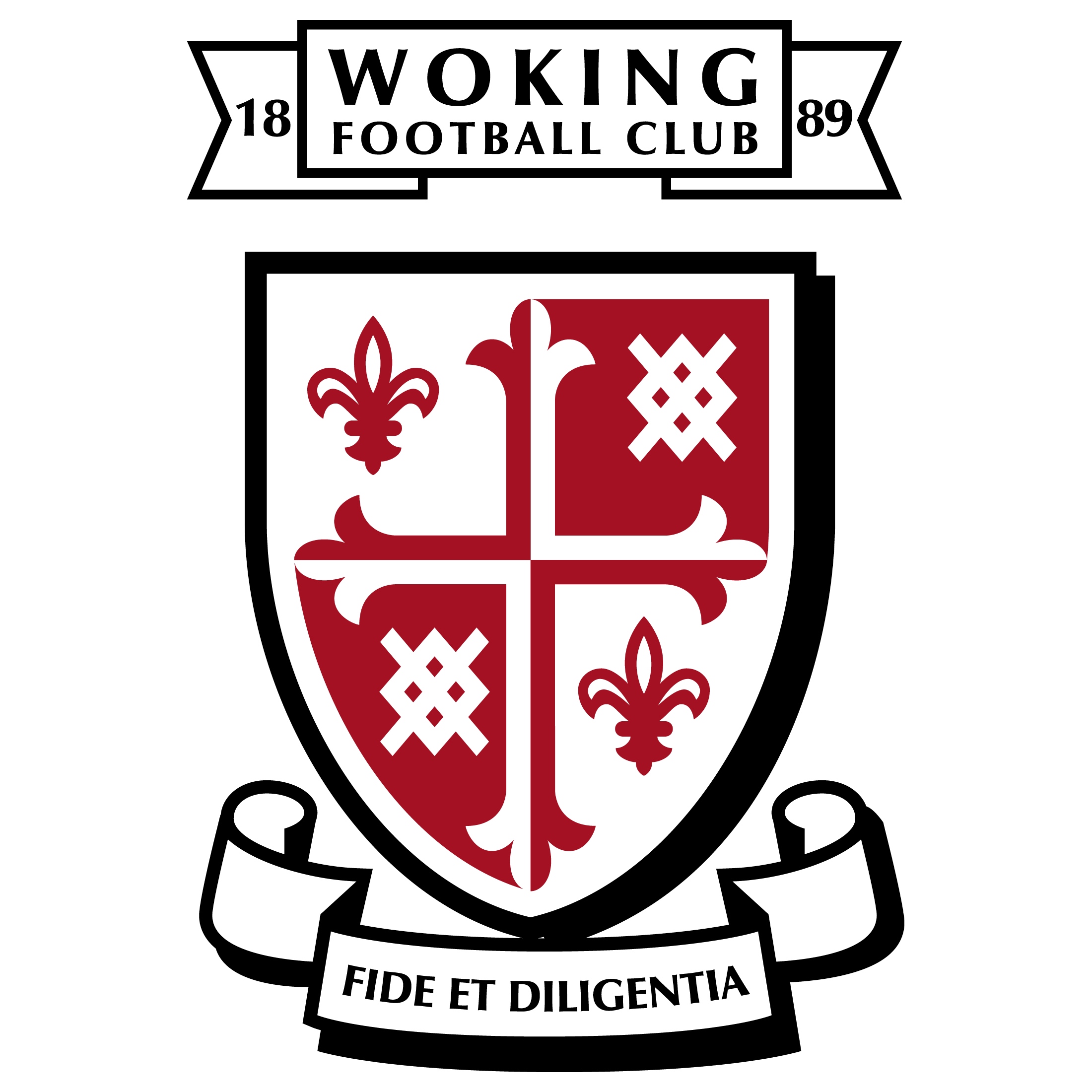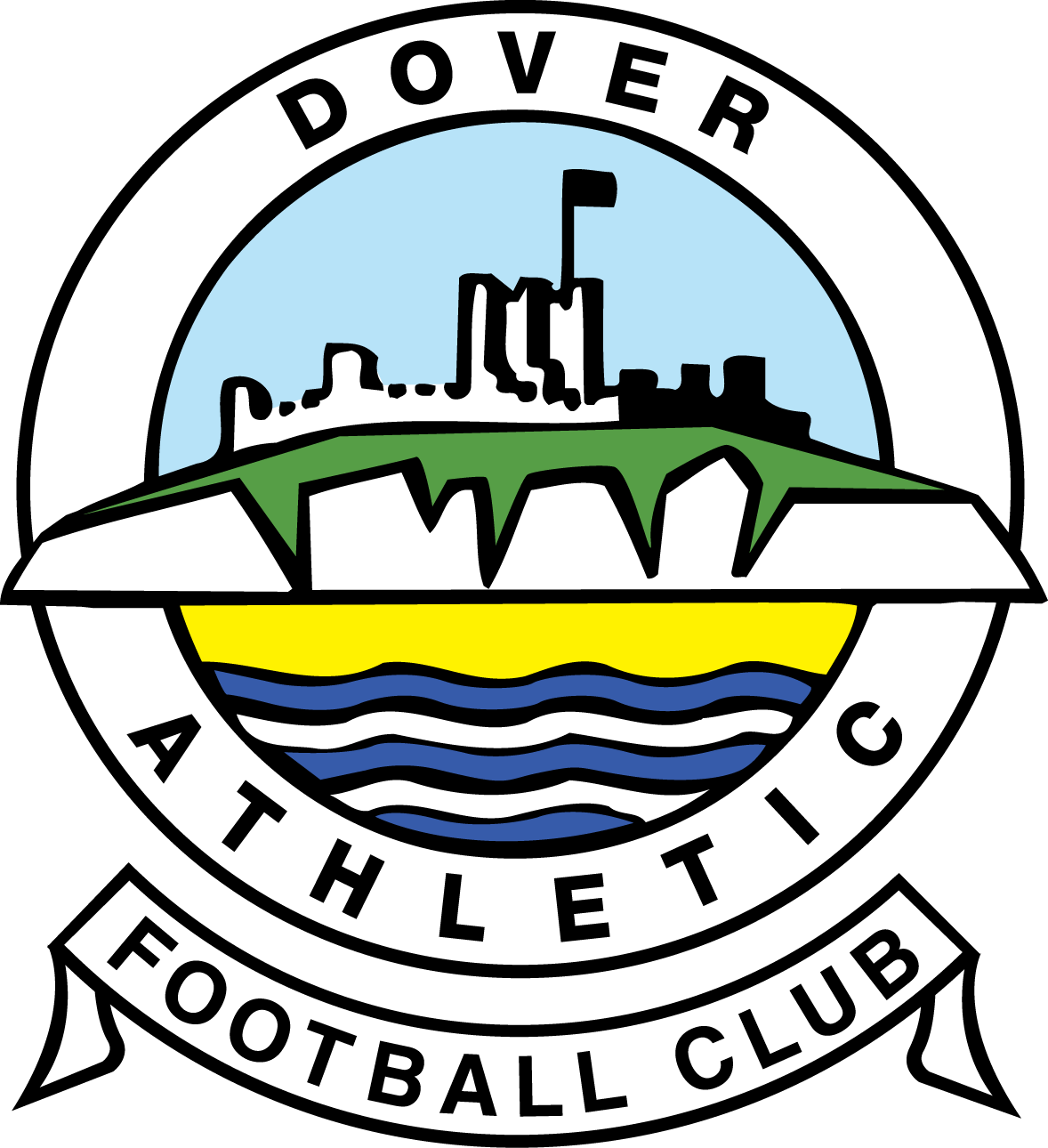 National League
2017-2018
The Laithwaite Community Stadium
Dover Star Player:
Mitch Walker
Home Scorers:
Carter (38)
Away Scorers:
Gallifuoco (26), Marsh-Brown (90+2)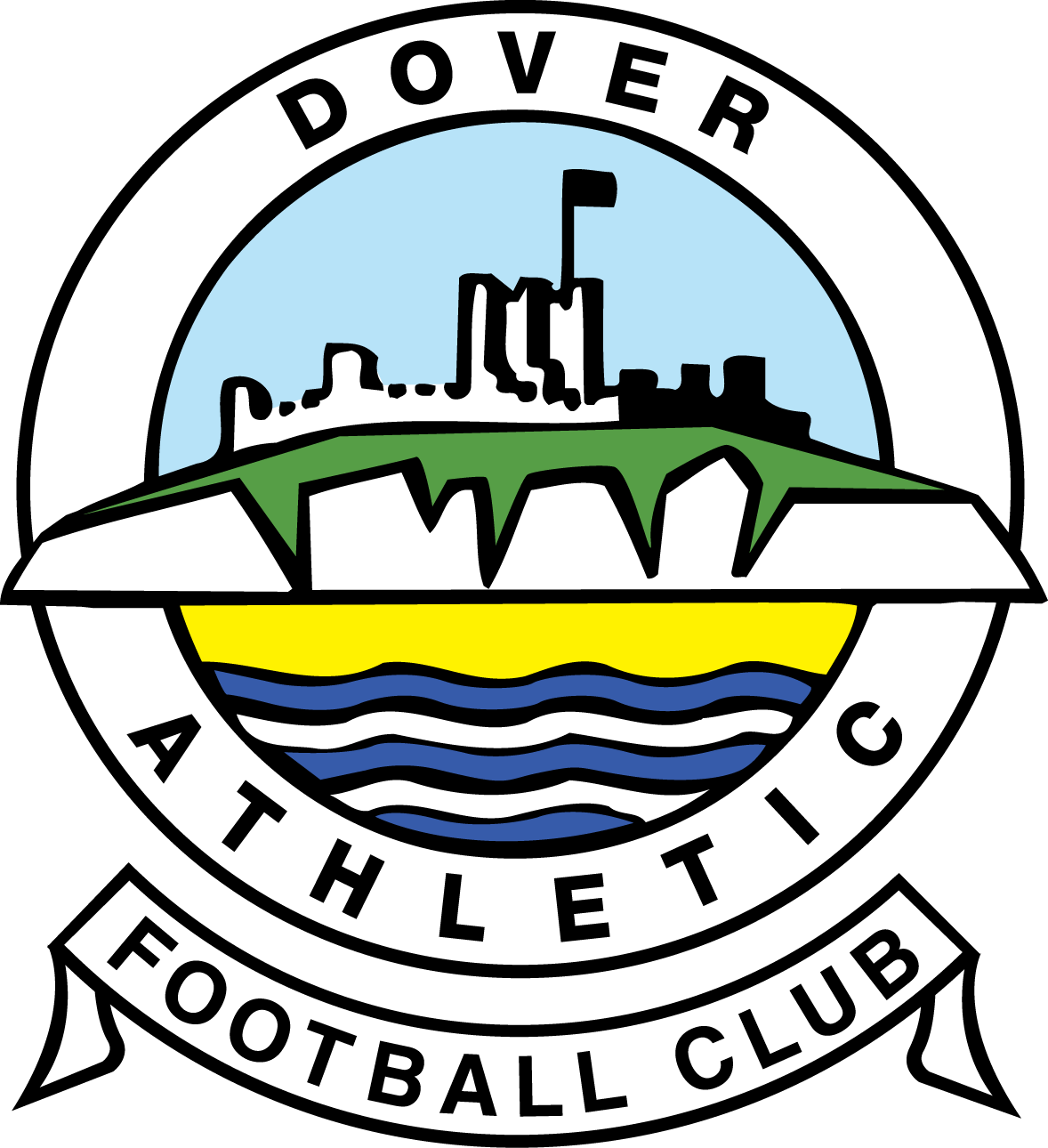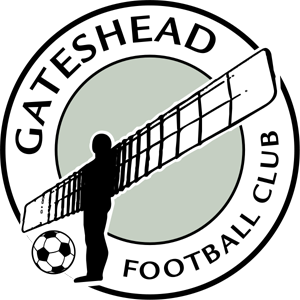 National League
2017-2018
Dover Star Player:
Giancarlo Gallifuoco
Home Scorers:
Gallifuoco (36), Bird (68 pen), Azeez (89)
Away Scorers:
Vassell (20), Johnson (84 pen)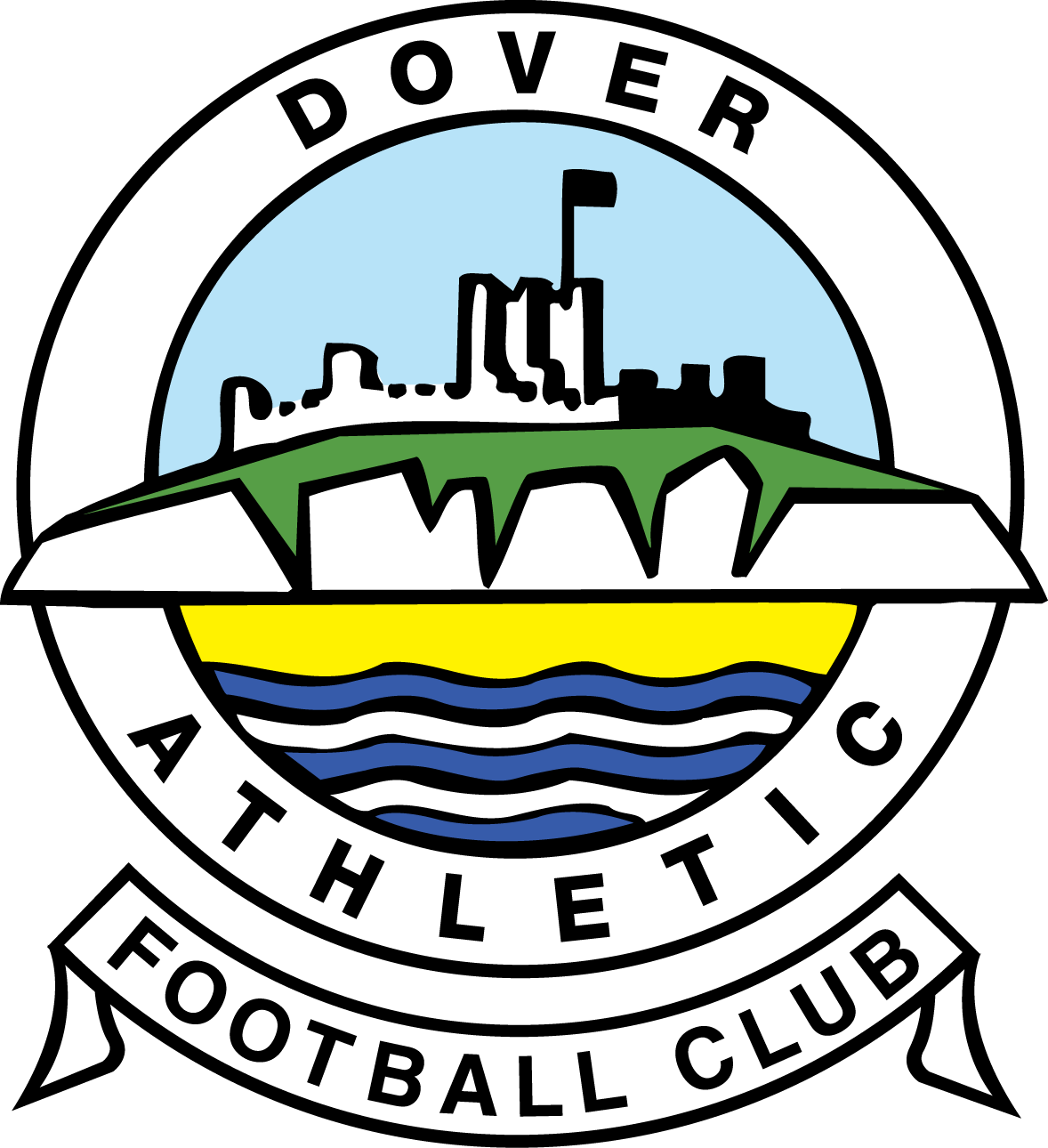 National League
2017-2018
Dover Star Player:
Manny Parry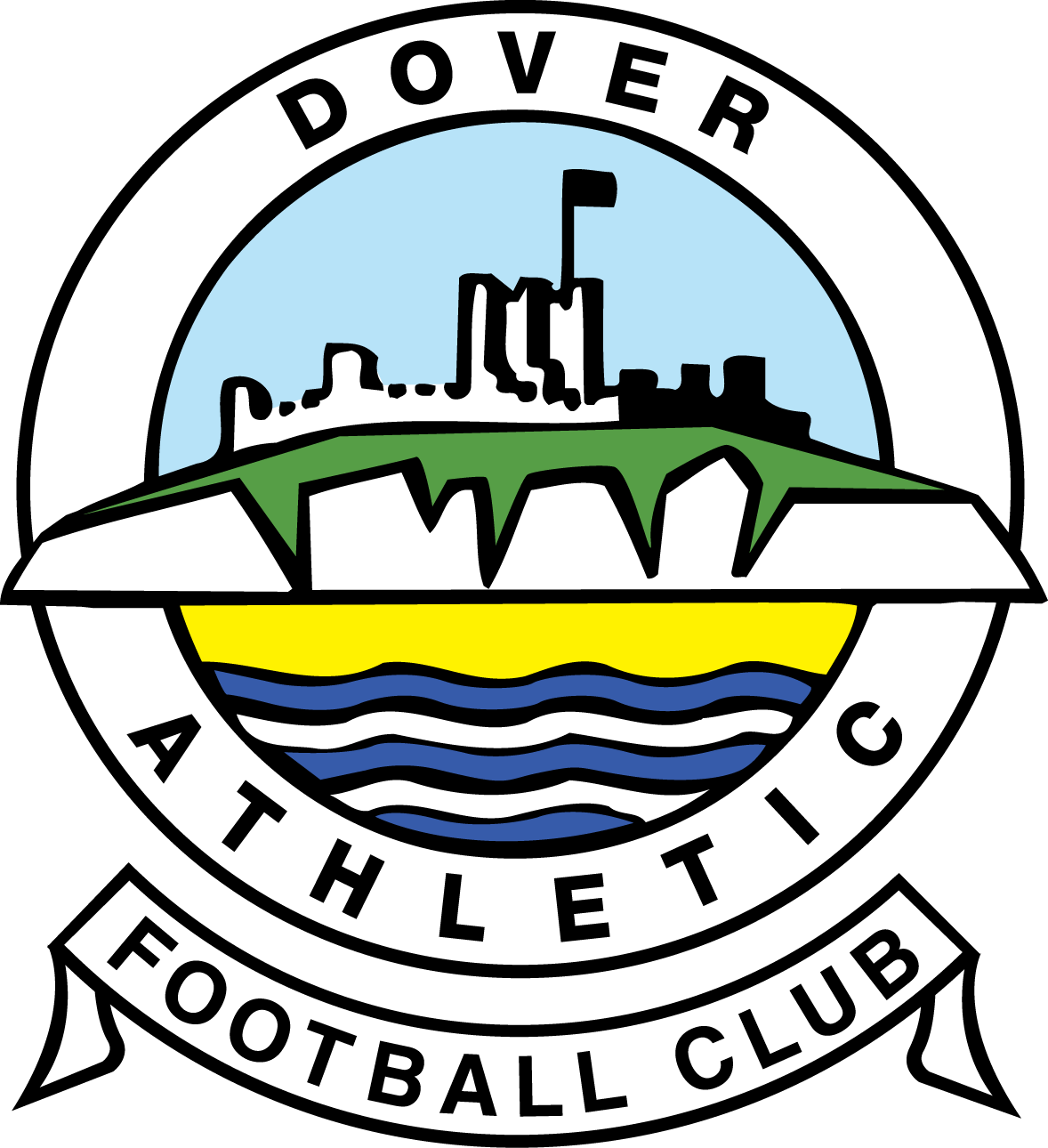 National League
2017-2018
Dover Star Player:
Ryan Bird
Home Scorers:
Hyde (52), Upward (60), Kilman (90+4)
Away Scorers:
Jeffrey (49), Parry (54)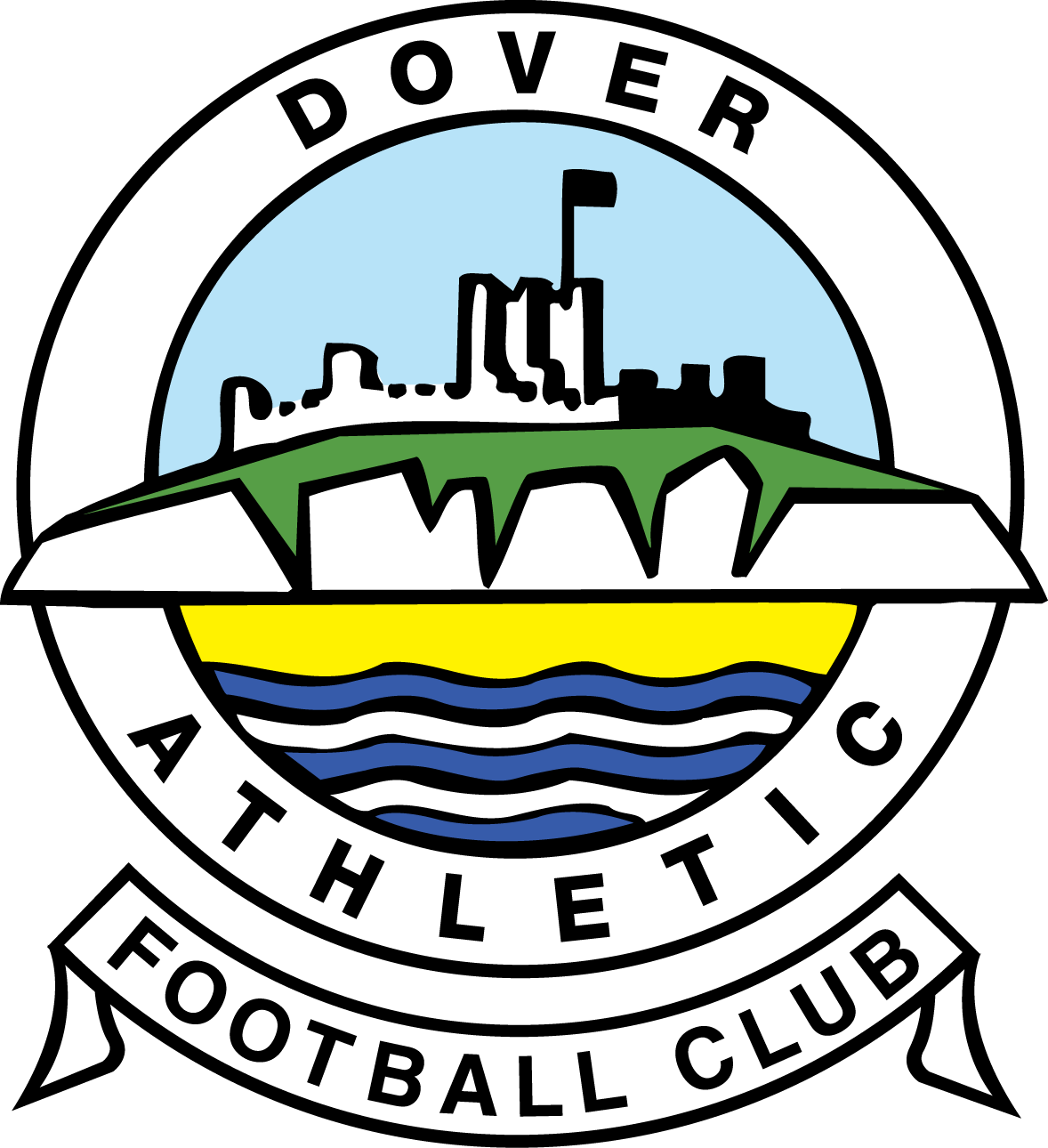 National League
2017-2018
Dover Star Player:
Anthony Jeffrey
Home Scorers:
Bird (57 pen)
Red Cards:
Healey (60), Romain (90+2) (Torquay)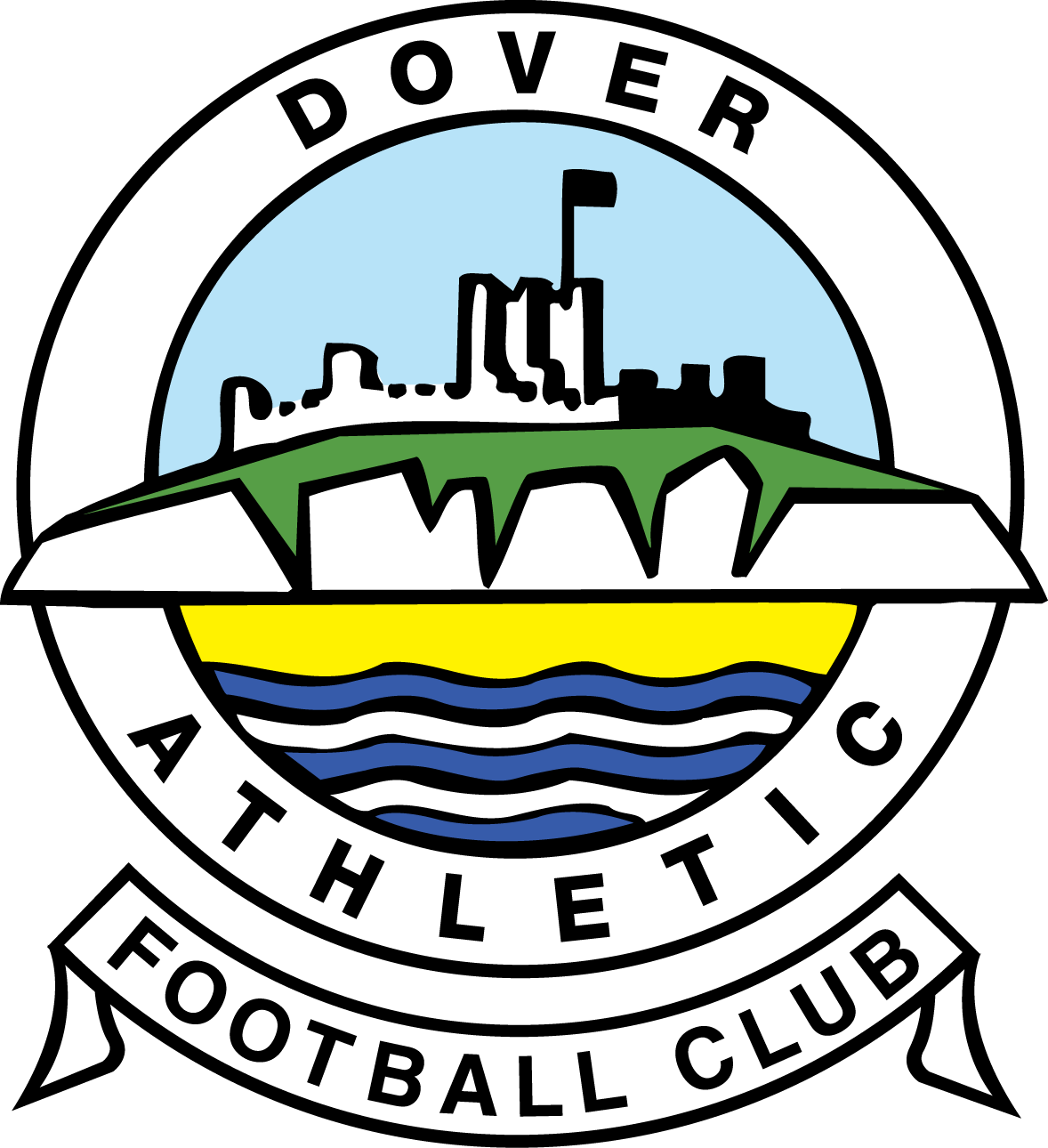 National League
2017-2018
Dover Star Player:
Giancarlo Gallifuoco
Home Scorers:
Shields (55), Drury (90+6)
Away Scorers:
Marsh-Brown (90+3 pen)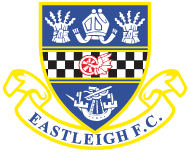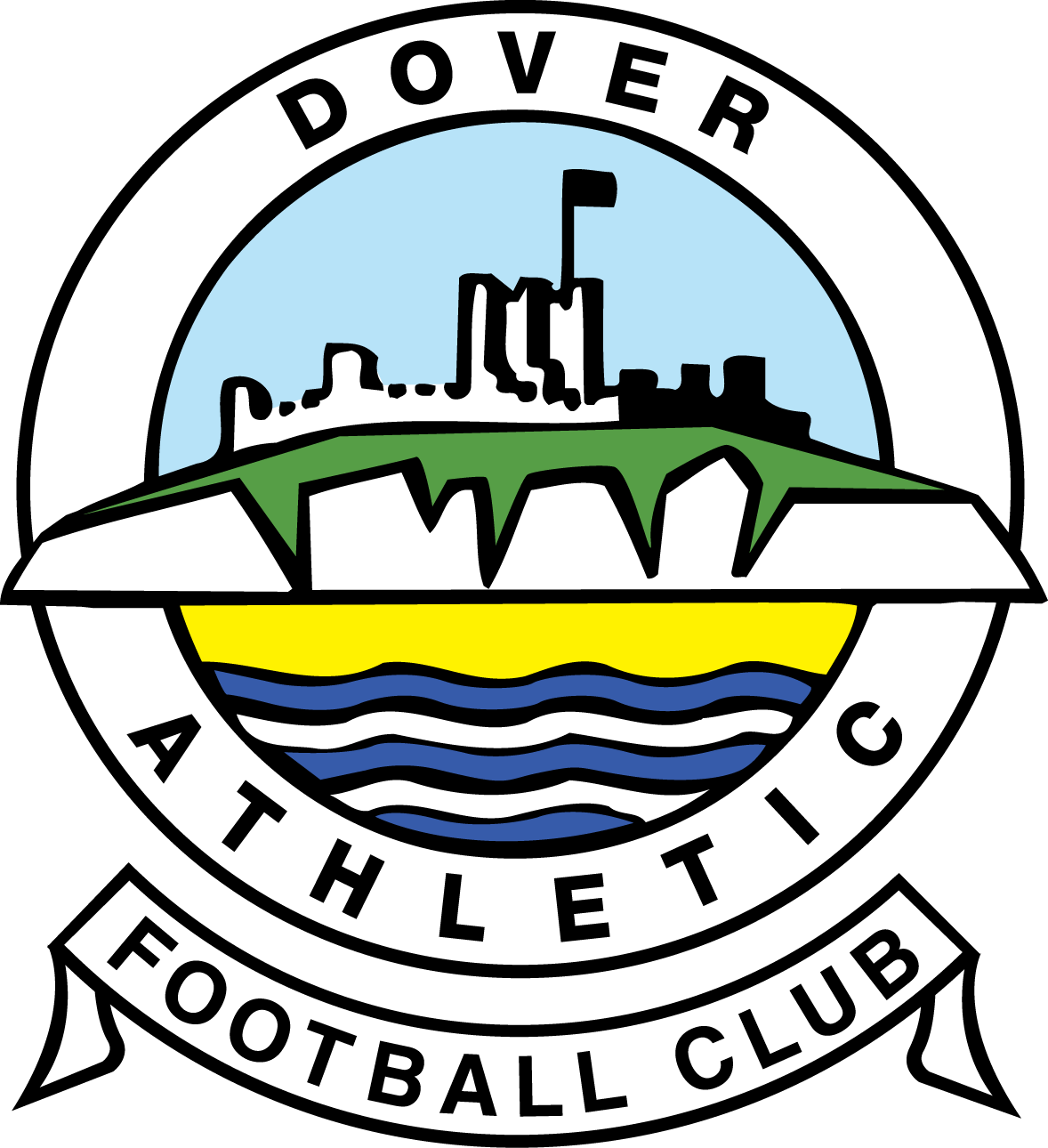 National League
2017-2018
Dover Star Player:
Ade Azeez
Home Scorers:
McCallum (84, 90)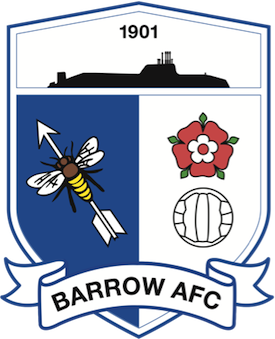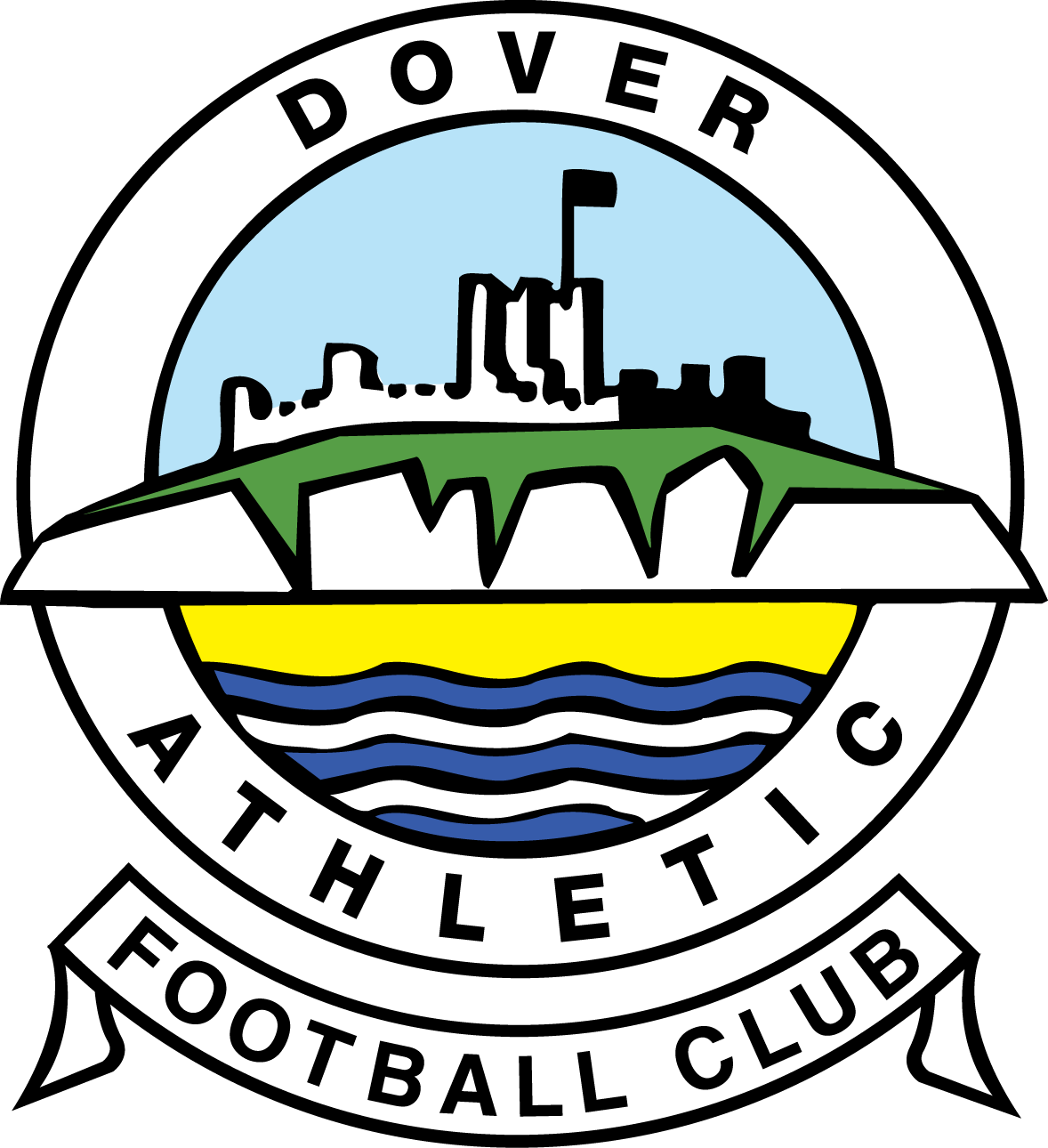 National League
2017-2018
Progression Solicitors Stadium
Dover Star Player:
Liam Bellamy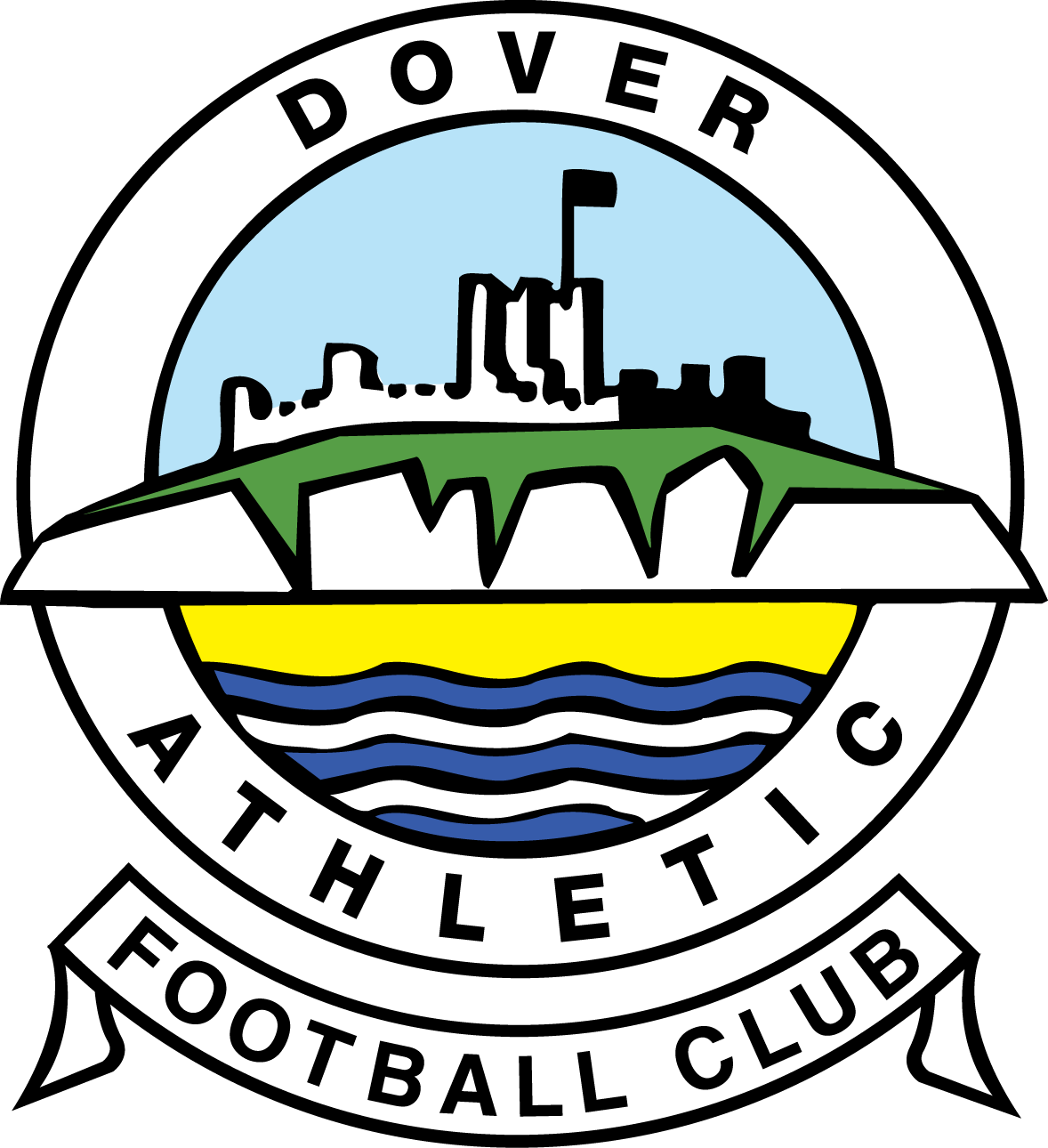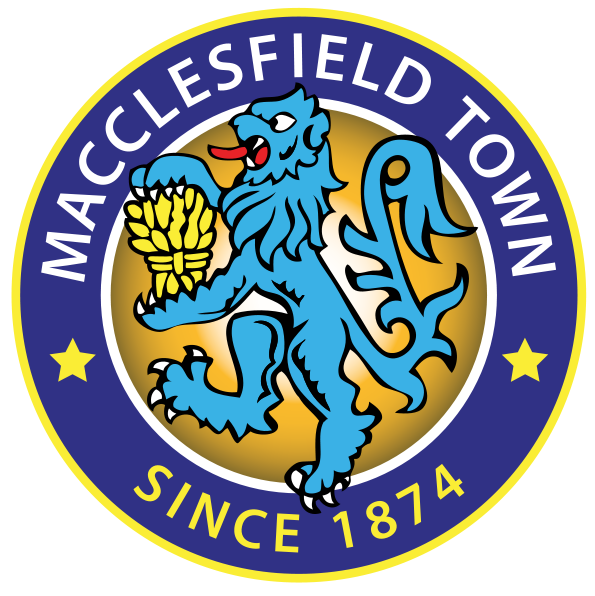 National League
2017-2018
Dover Star Player:
Keanu Marsh-Brown
Home Scorers:
Marsh-Brown (2, 36)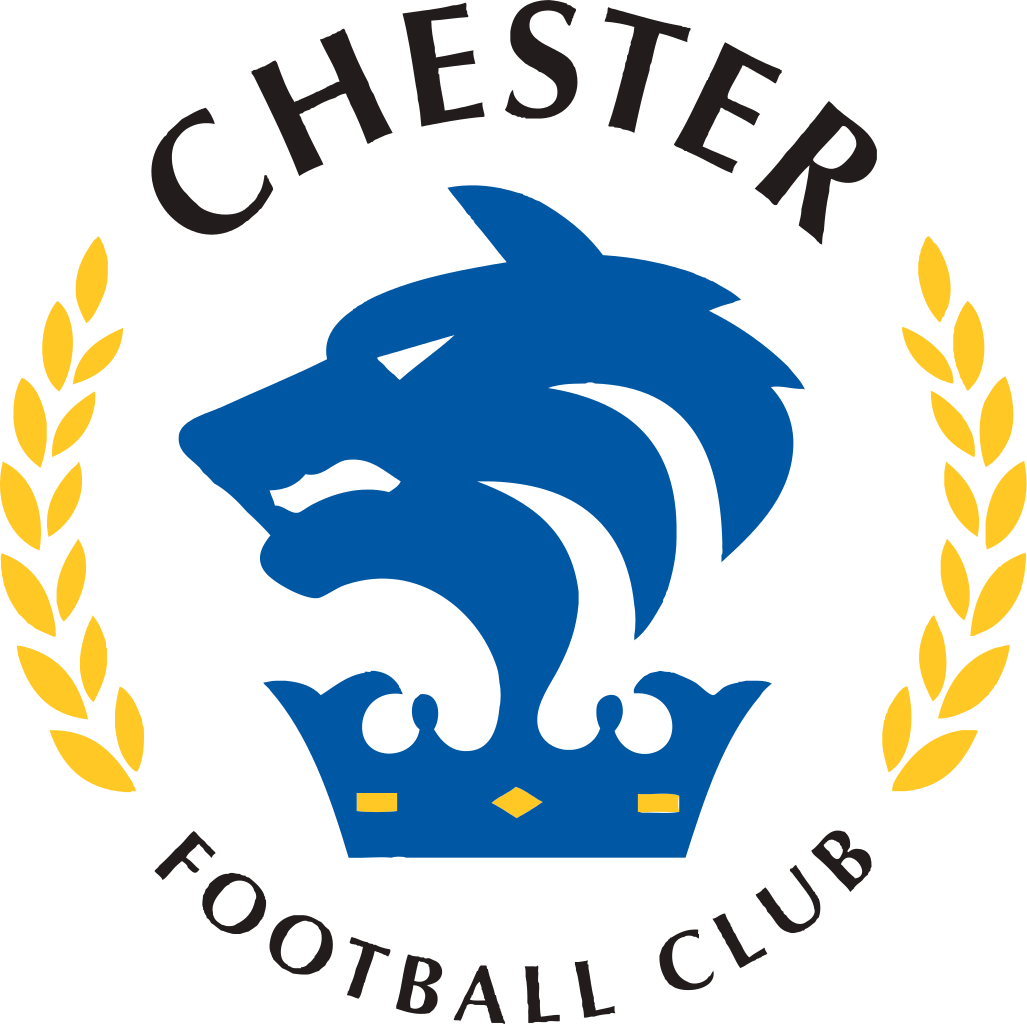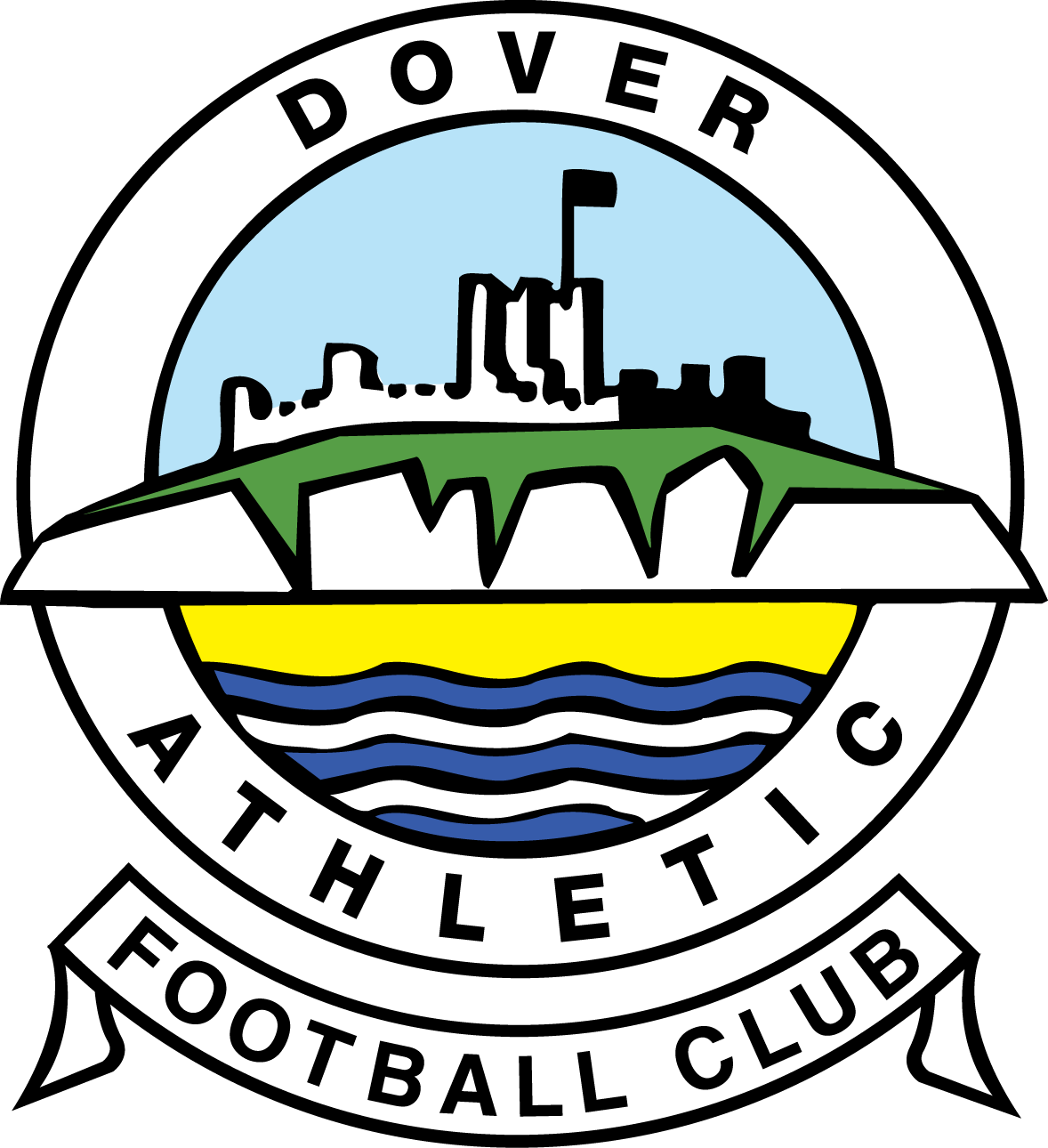 National League
2017-2018
Dover Star Player:
Kevin Lokko
Away Scorers:
Lokko (64), Astles OG (71)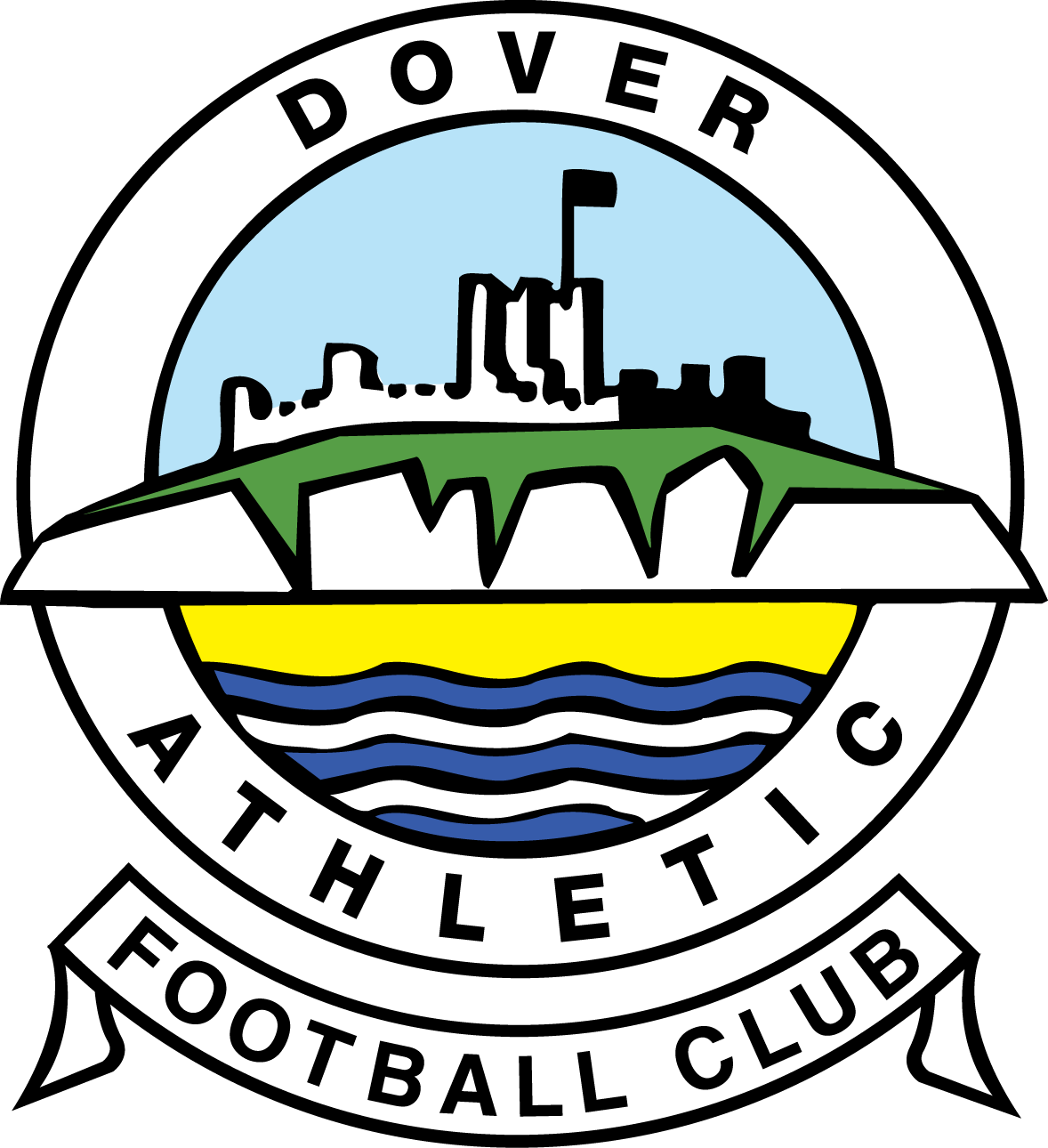 National League
2017-2018
Dover Star Player:
Mitch Pinnock
Home Scorers:
Pinnock (82)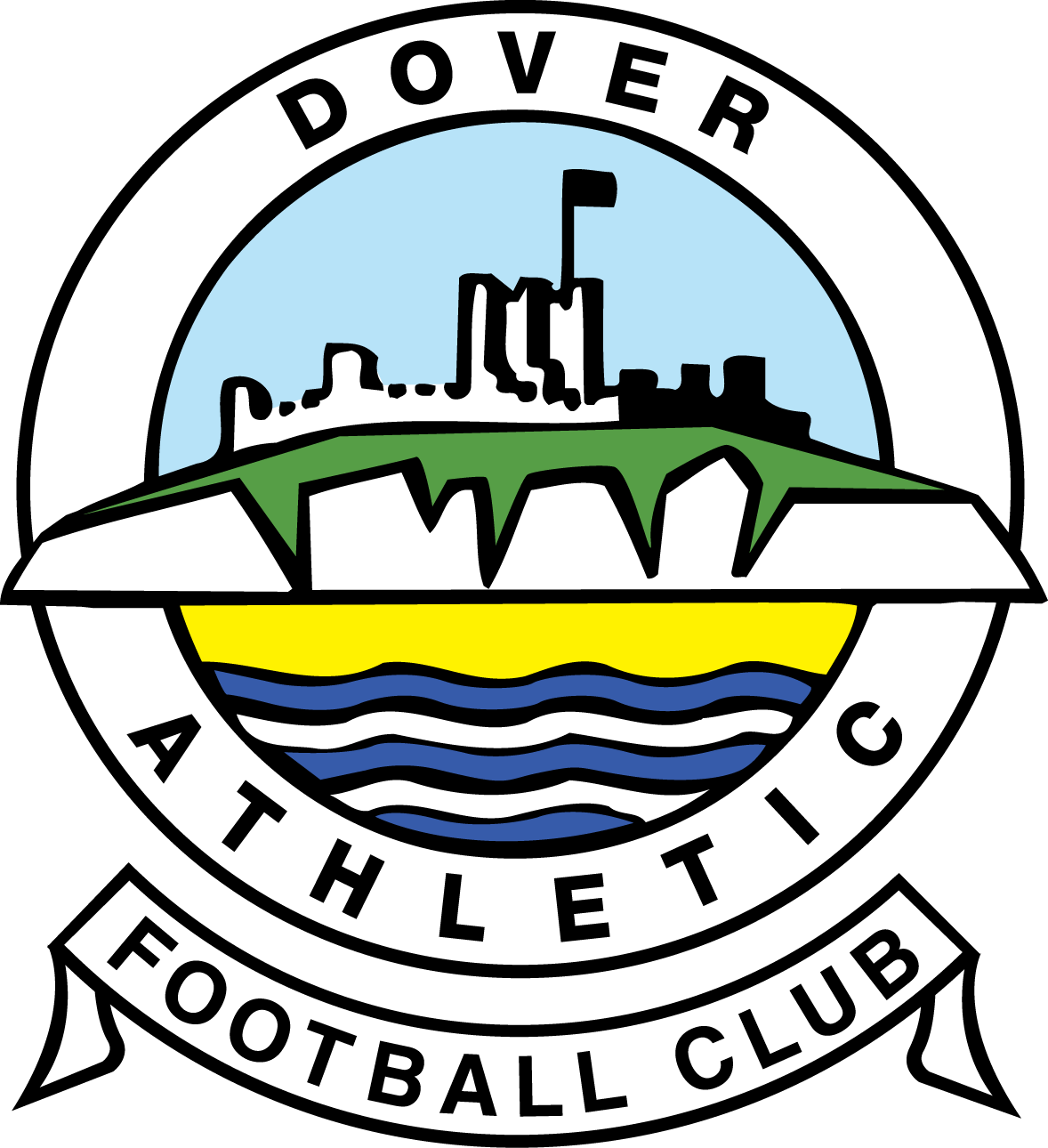 National League
2017-2018
Dover Star Player:
Giancarlo Gallifuoco
Home Scorers:
Rowe (69), Tasdemir (77), Hardy (90)
Away Scorers:
Pinnock (57)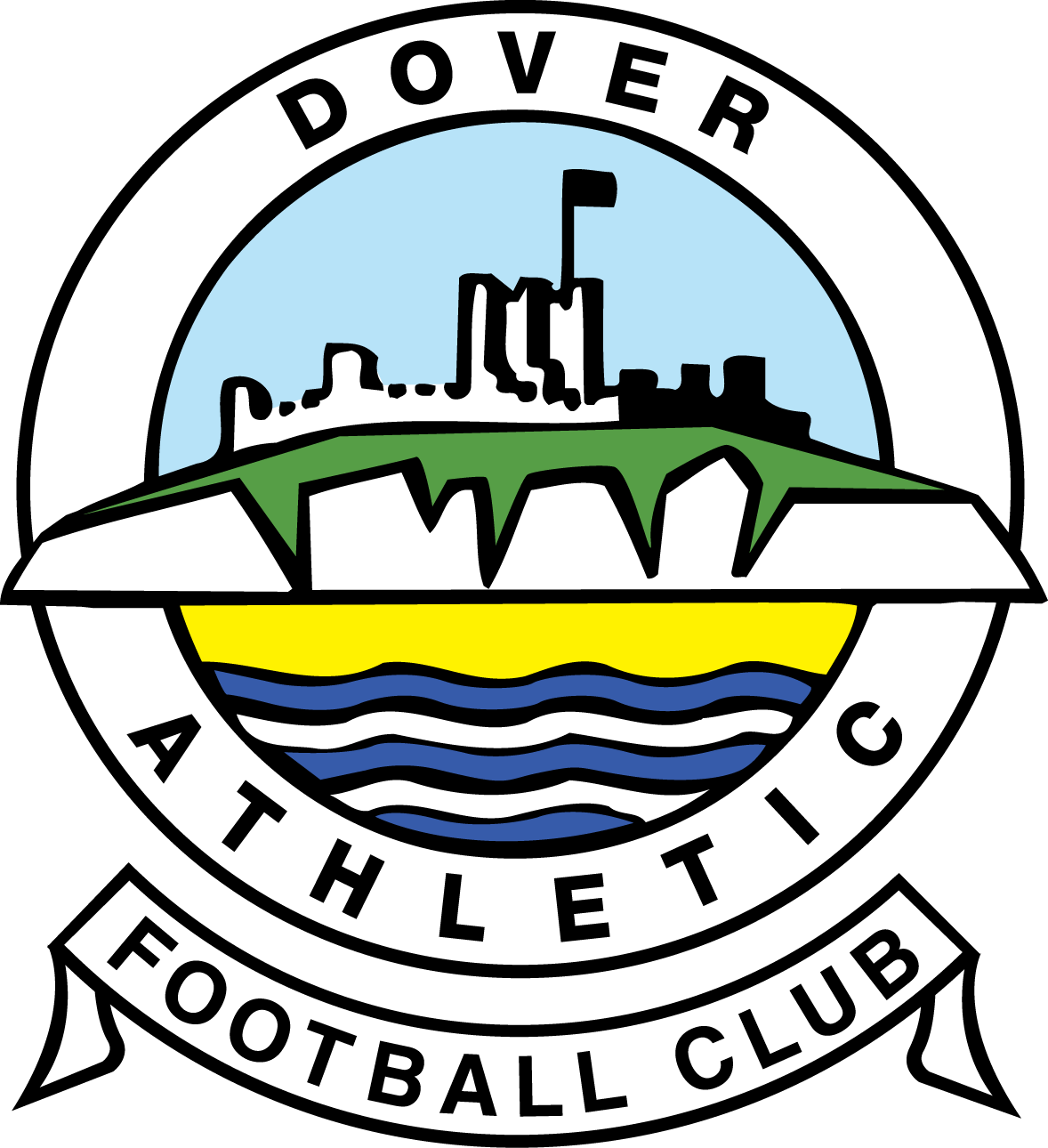 National League
2017-2018
Dover Star Player:
Mitch Pinnock
Home Scorers:
Pinnock (29)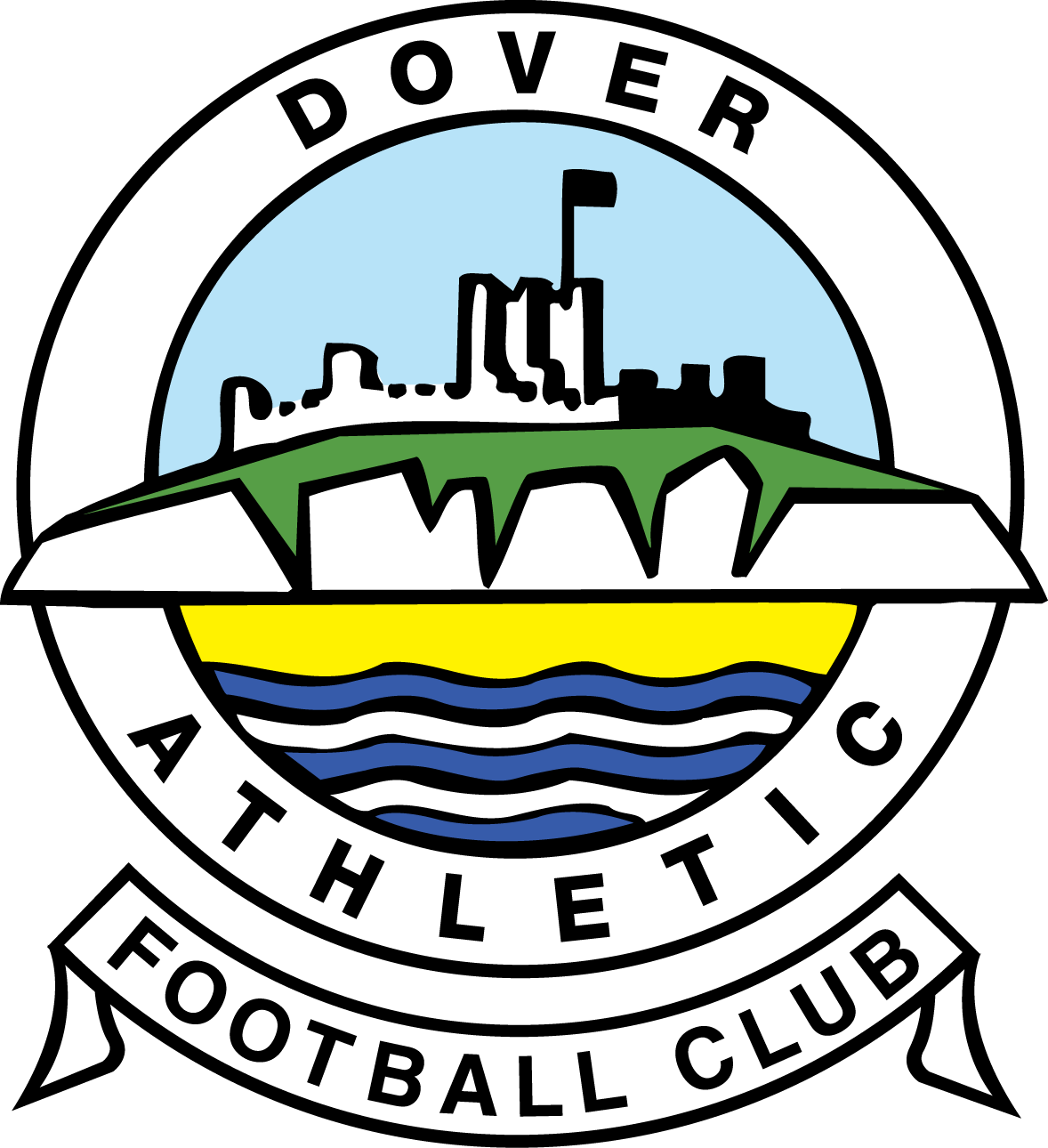 National League
2017-2018
Dover Star Player:
Ejiro Okosieme
Home Scorers:
Storer (29), Thomas (75), Reid (84)
Away Scorers:
Bird (22 pen), Pinnock (60)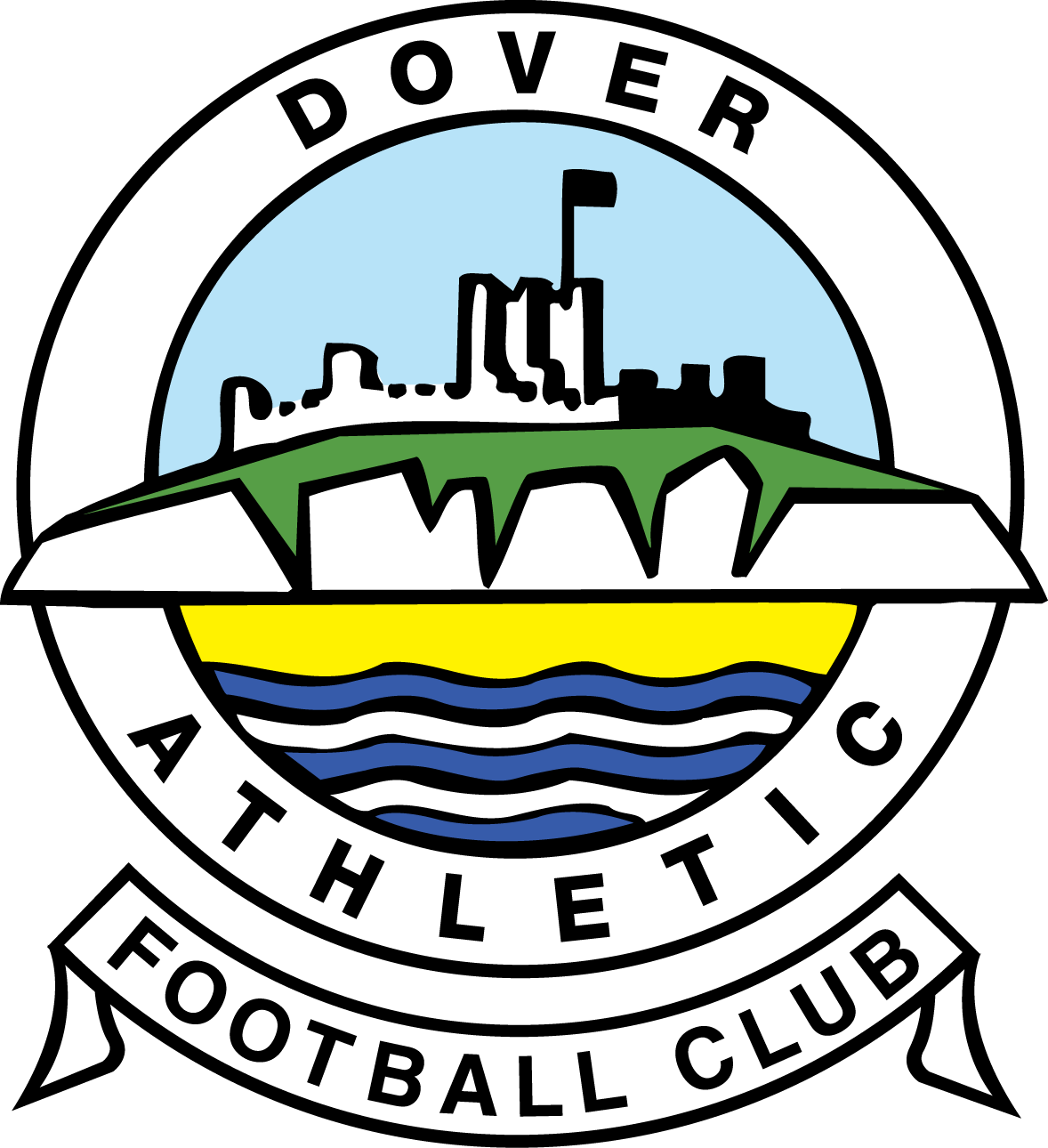 National League
2017-2018
Dover Star Player:
Josh Passley
Away Scorers:
Cadogan (26)
Red Cards:
Beautyman (60) (Sutton)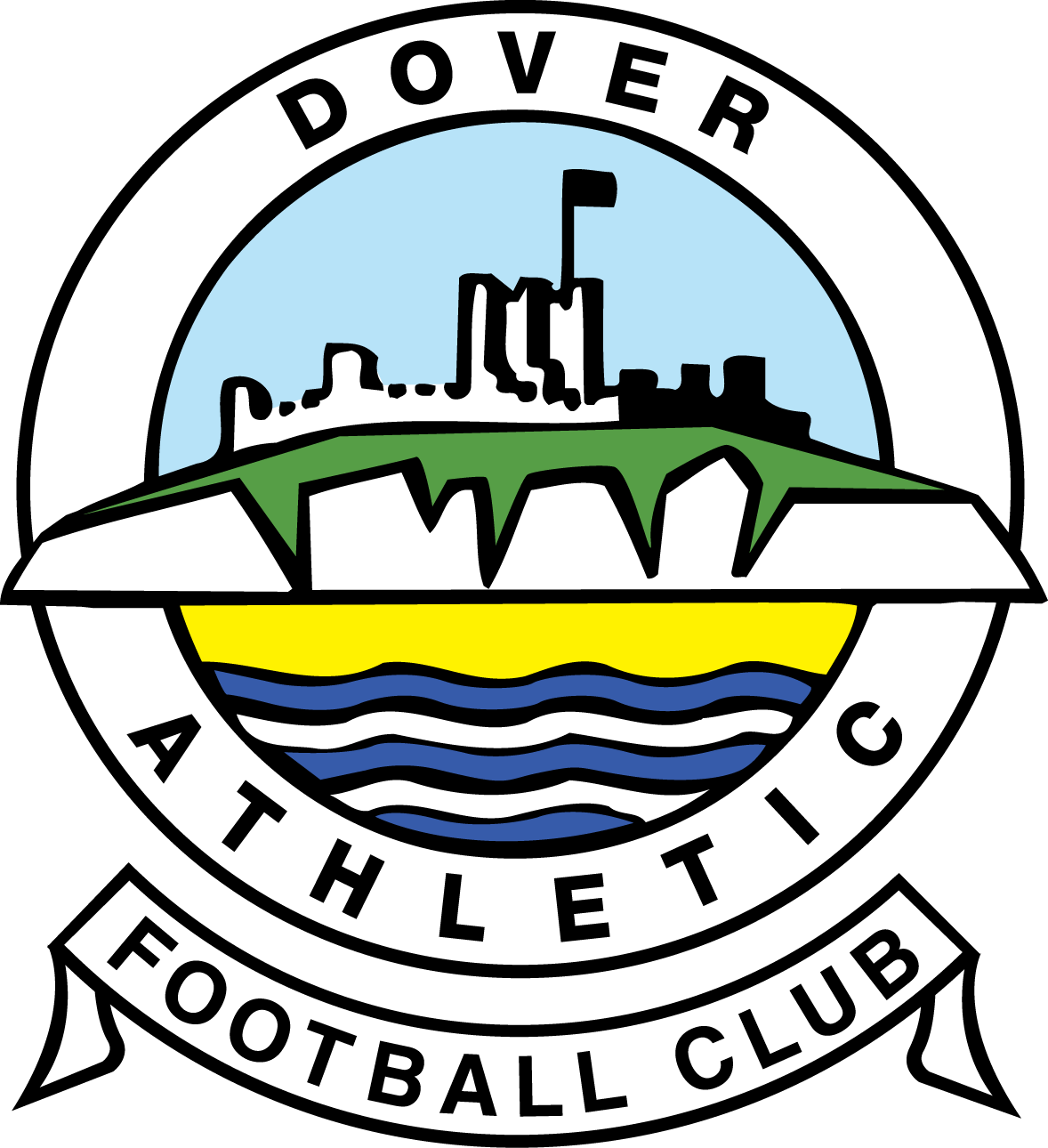 The FA Trophy
2017-2018
Dover Star Player:
Mitch Pinnock
Home Scorers:
Bird (57, 83), Pinnock (81)
Away Scorers:
Elokobi (35), Bonne (48), Harrold (53), Mooney (90+2)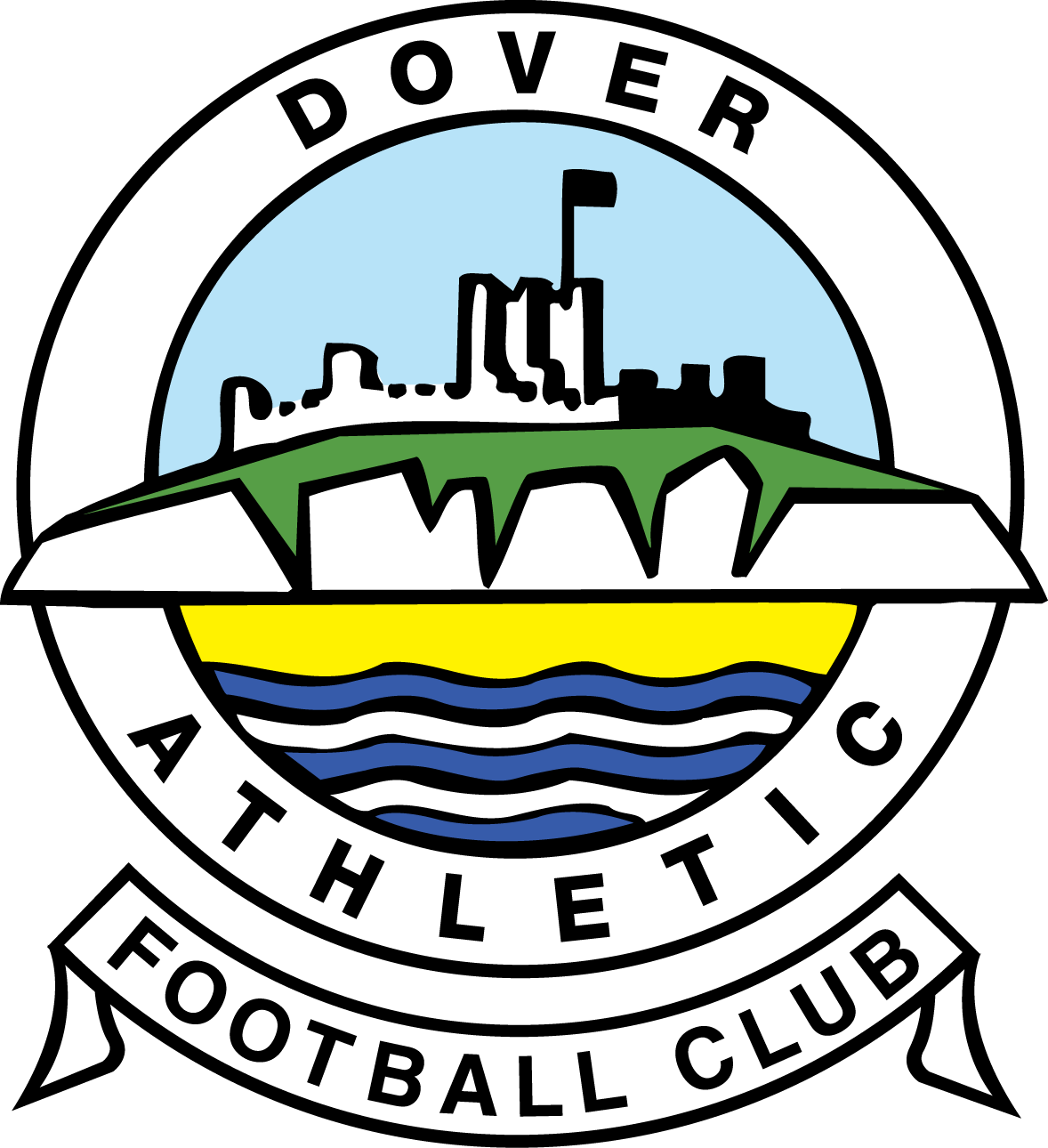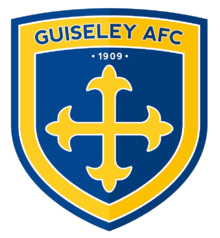 National League
2017-2018
Dover Star Player:
Mitch Pinnock
Home Scorers:
Brundle (5), Pinnock (88)
Away Scorers:
Southwell (63)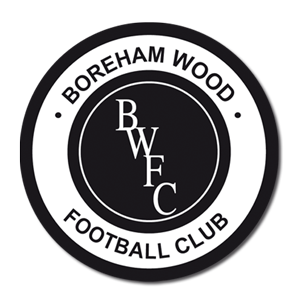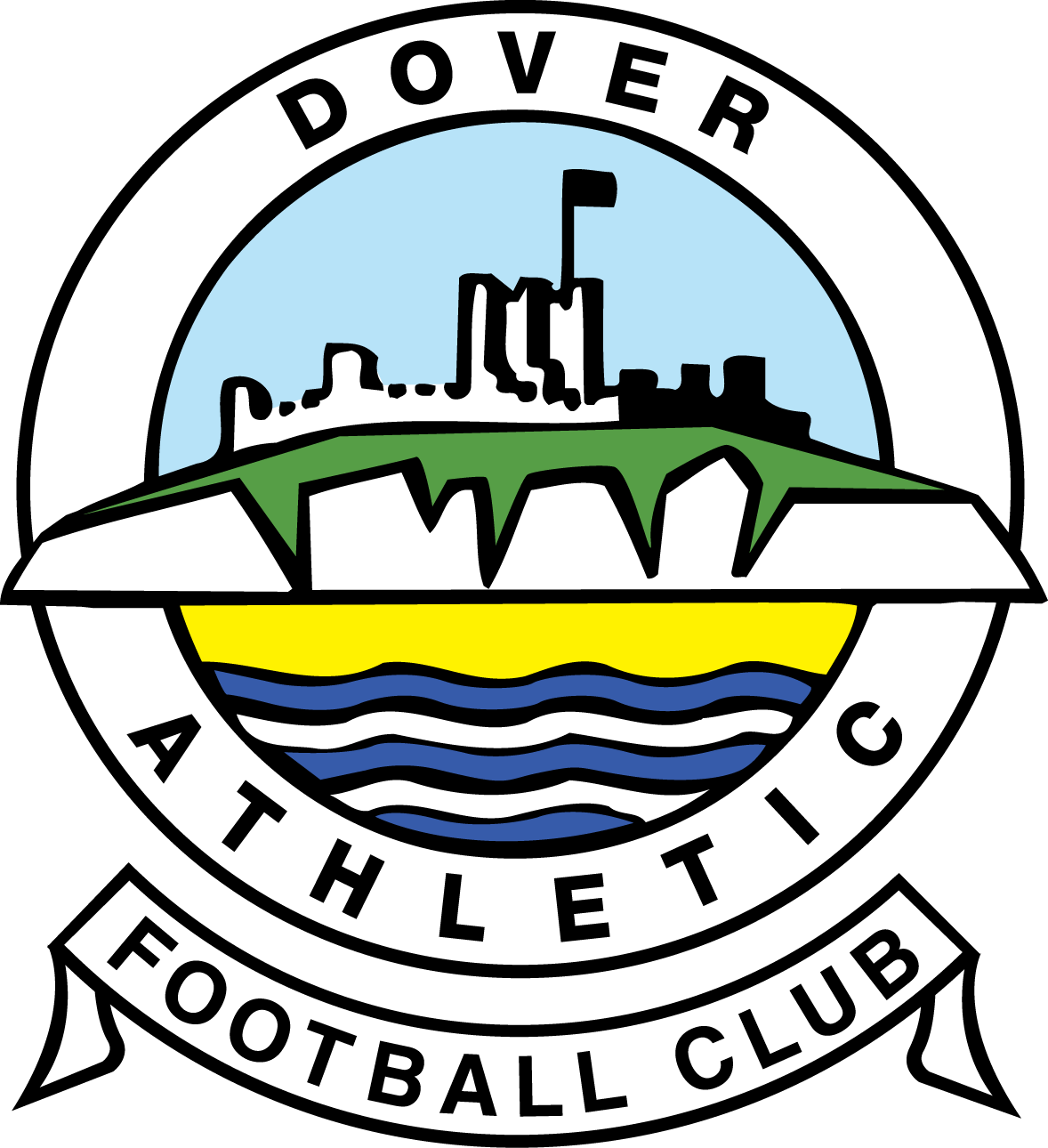 National League
2017-2018
Dover Star Player:
Anthony Jeffrey
Home Scorers:
Stephens (70), Davey (87)
Away Scorers:
Parry (52), Daniel (72), Ilesanmi (85)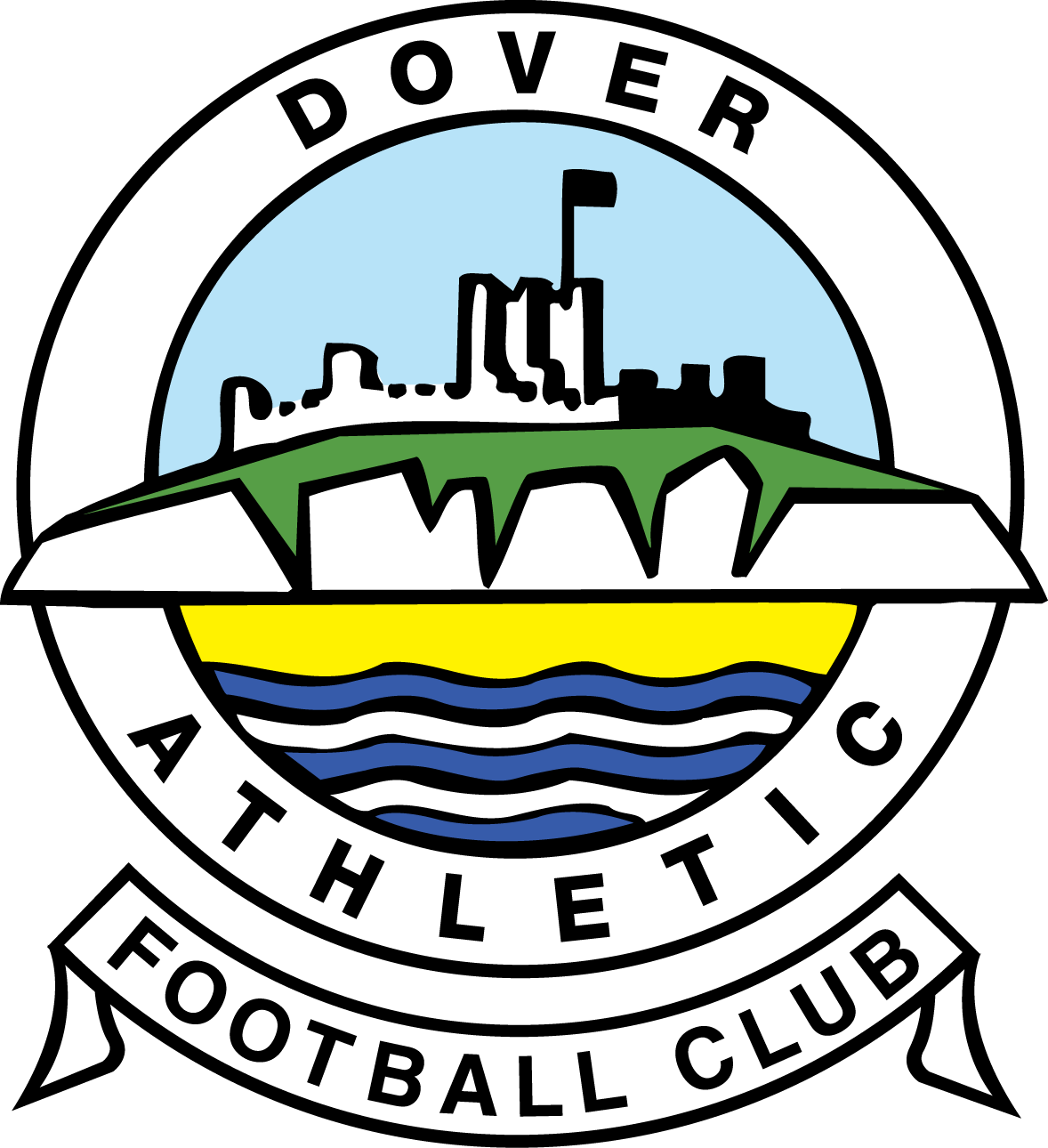 The FA Trophy
2017-2018
Dover Star Player:
Mitch Brundle
Home Scorers:
Parry (6), Bird (29), Pinnock (54), Brundle (80)
Away Scorers:
Mitchley (10, 75 pens), Brewster (74)
Red Cards:
Smart (43) (Marine)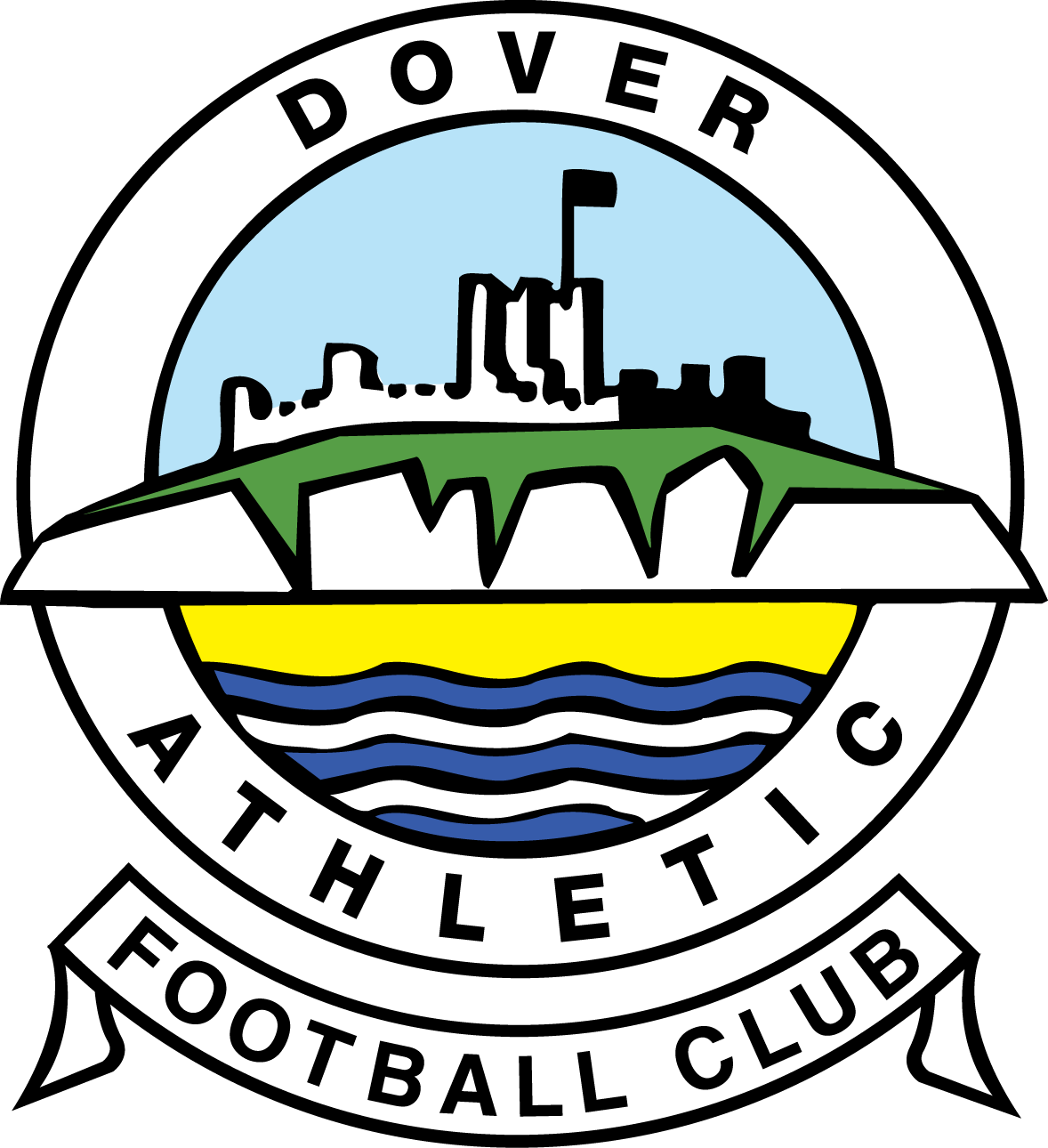 National League
2017-2018
Dover Star Player:
Mitch Brundle
Away Scorers:
Kellerman (45), Kabamba (67)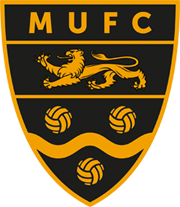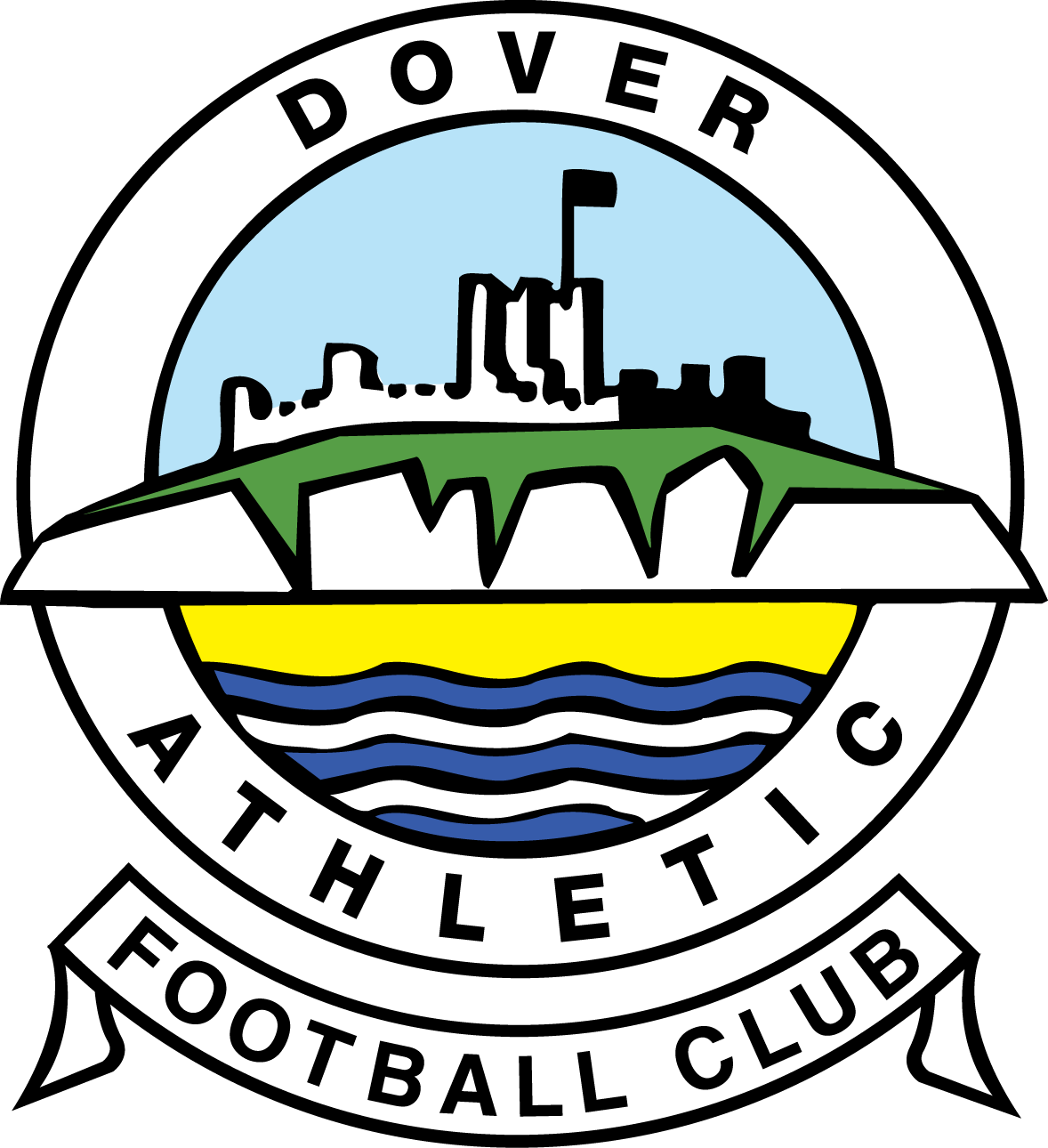 National League
2017-2018
Dover Star Player:
Femi Ilesanmi
Home Scorers:
Wraight (69), Anderson (90)
Away Scorers:
Ilesanmi (27), Nortey (76)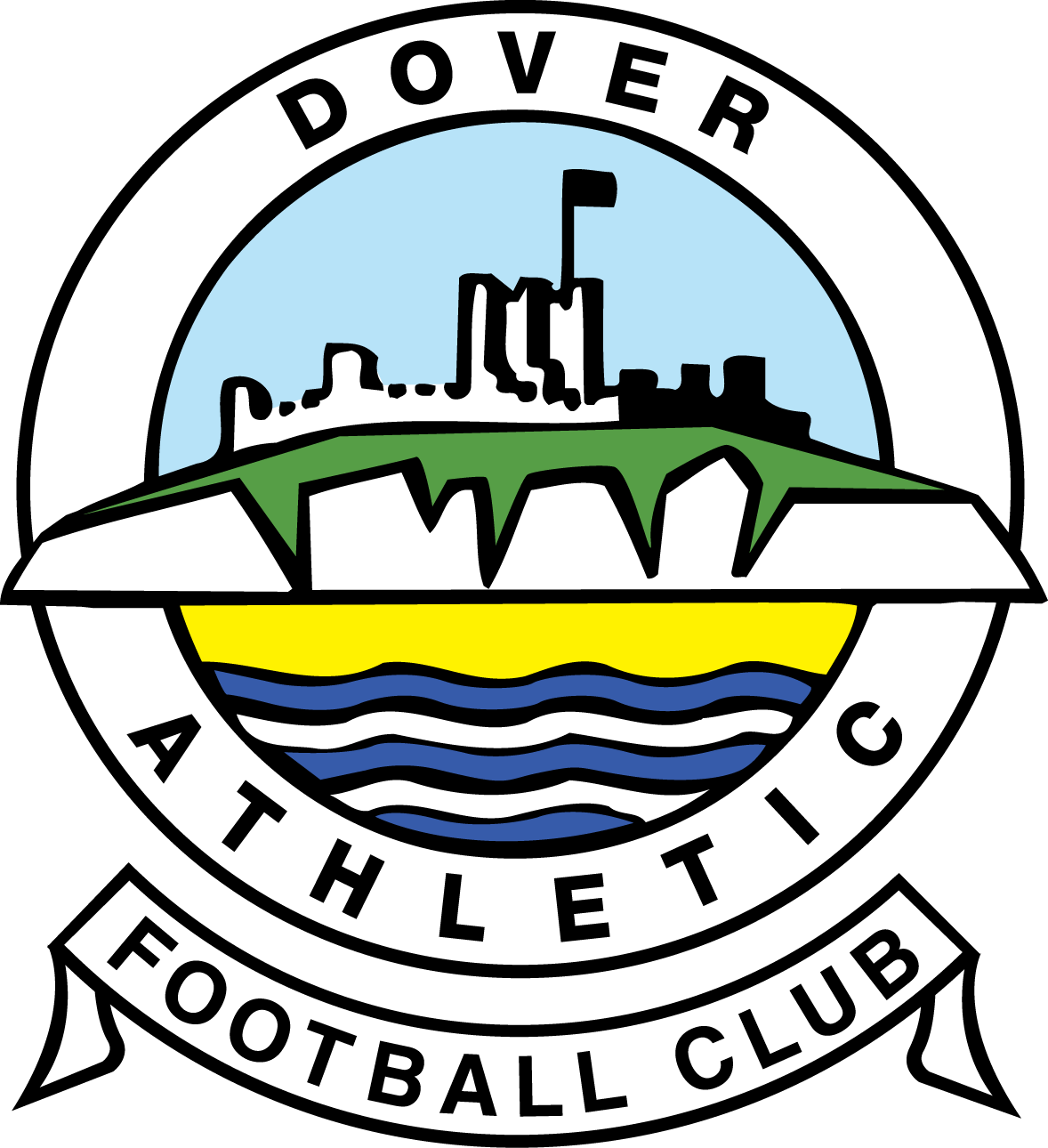 National League
2017-2018
Dover Star Player:
Connor Essam
Red Cards:
Clarke (90) (Halifax)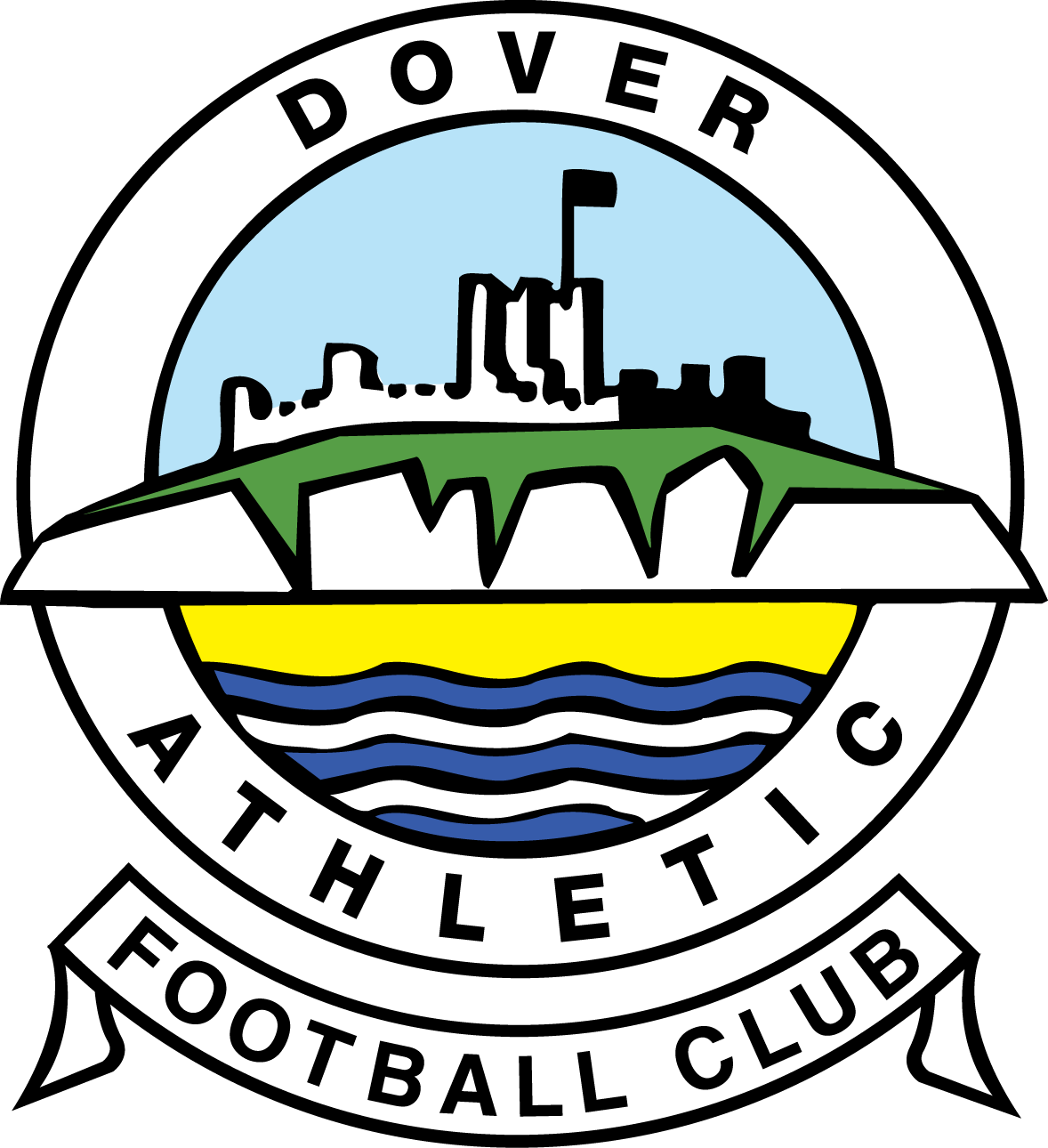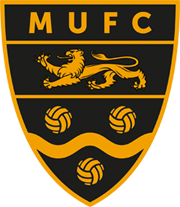 National League
2017-2018
Dover Star Player:
Kadell Daniel
Home Scorers:
Nortey (58), Bird (80)
Away Scorers:
Pigott (36, 41)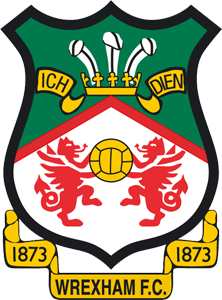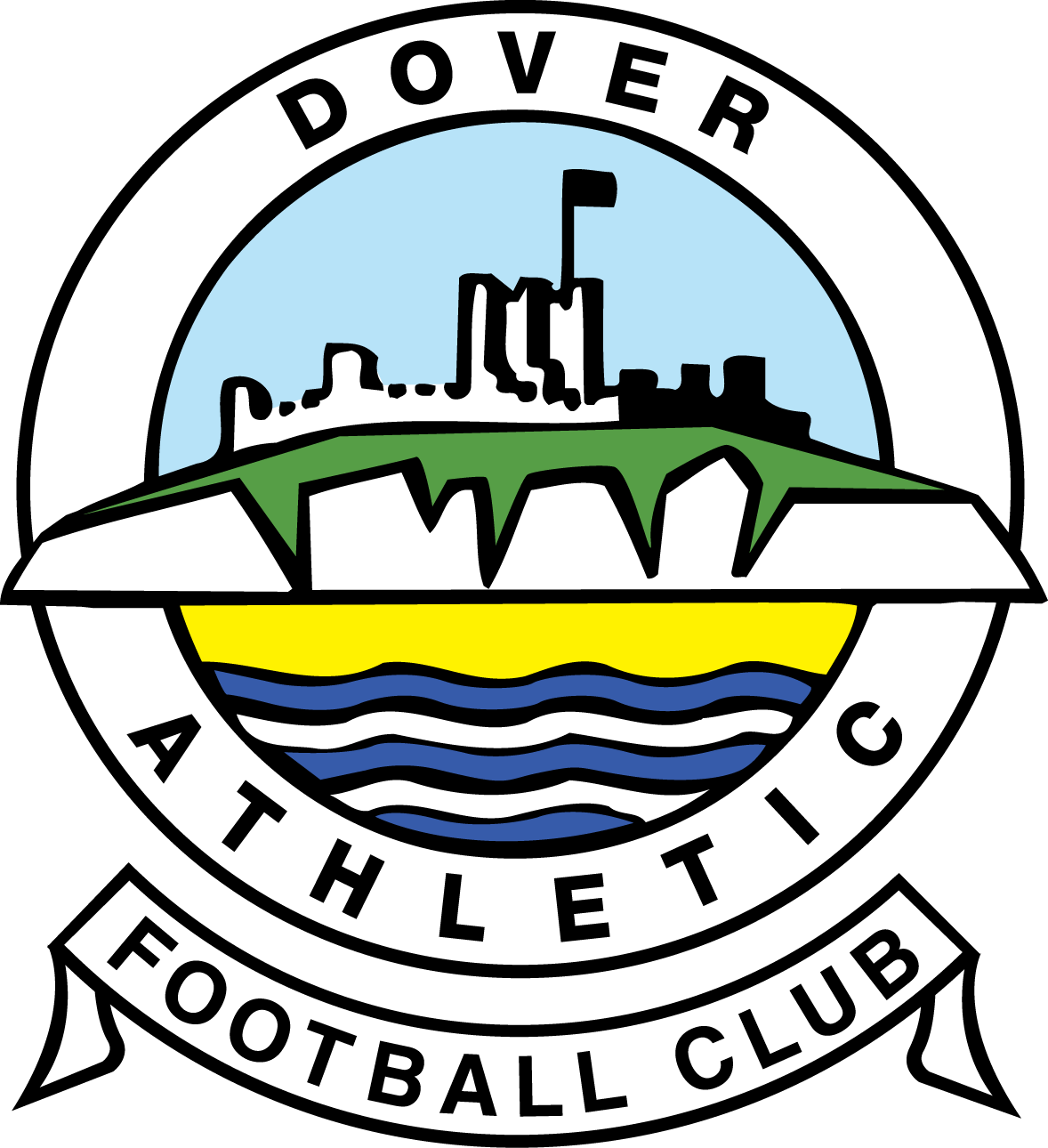 National League
2017-2018
Dover Star Player:
Femi Ilesanmi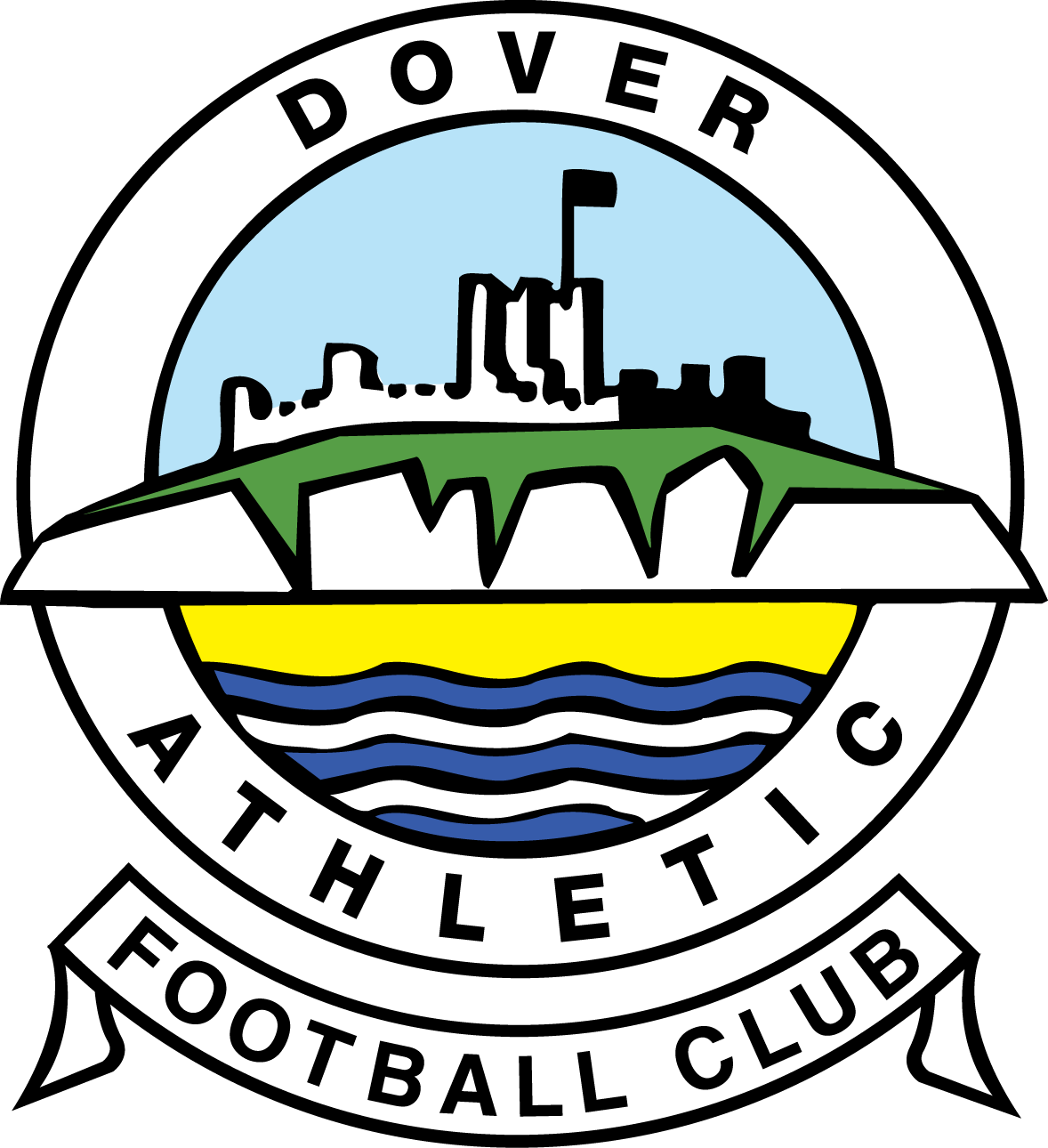 The FA Trophy
2017-2018
Dover Star Player:
Ryan Bird
Home Scorers:
Pinnock (47), Bird (58), Alabi (88)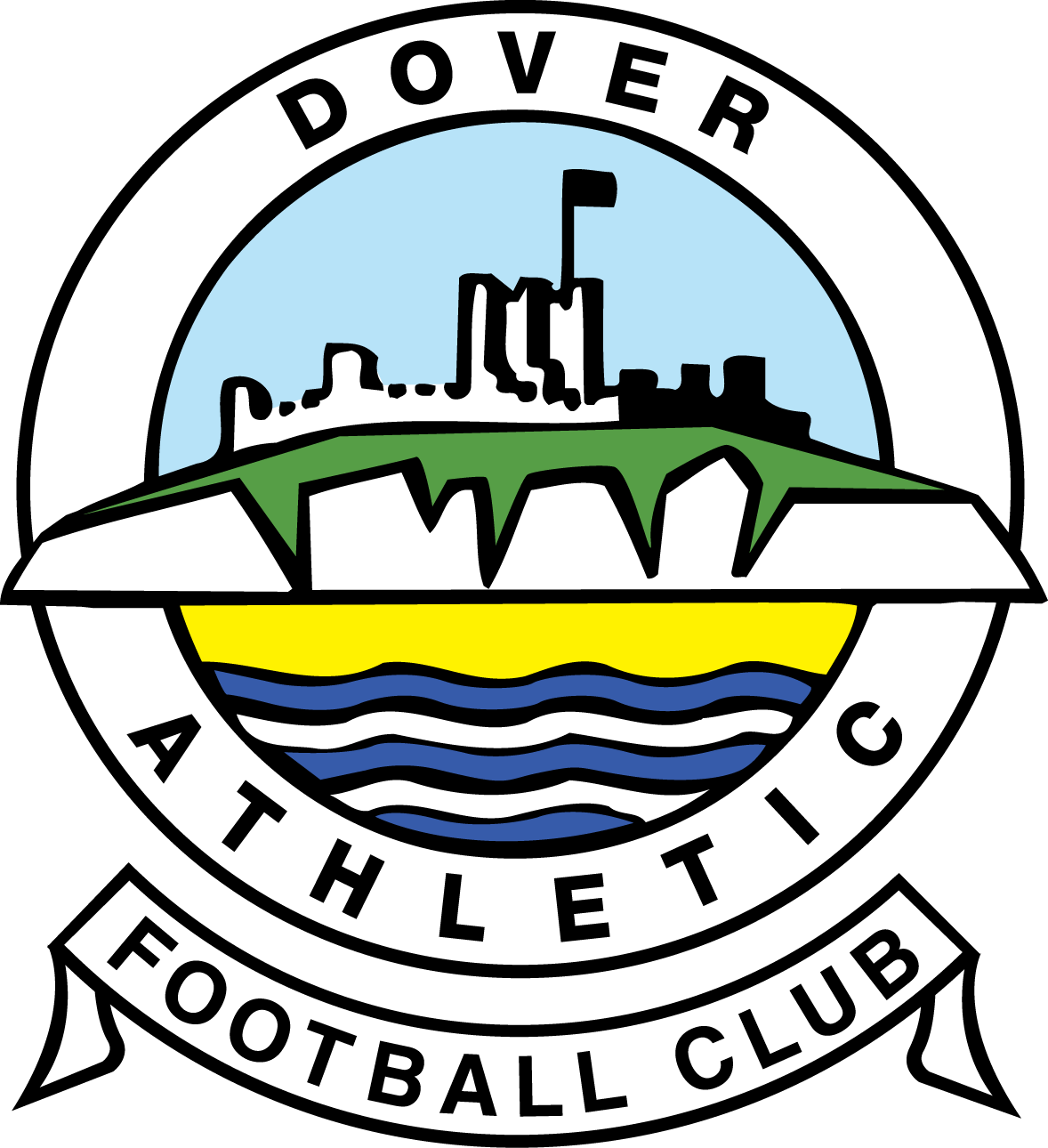 National League
2017-2018
Dover Star Player:
Mitch Pinnock
Home Scorers:
Pinnock (2, 25), Bird (79, 90+3)
Red Cards:
Deverdics (90) (Hartlepool)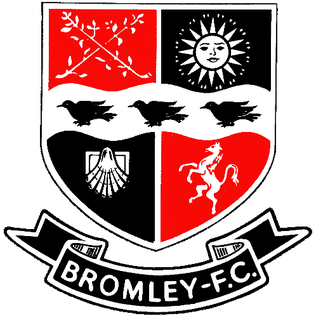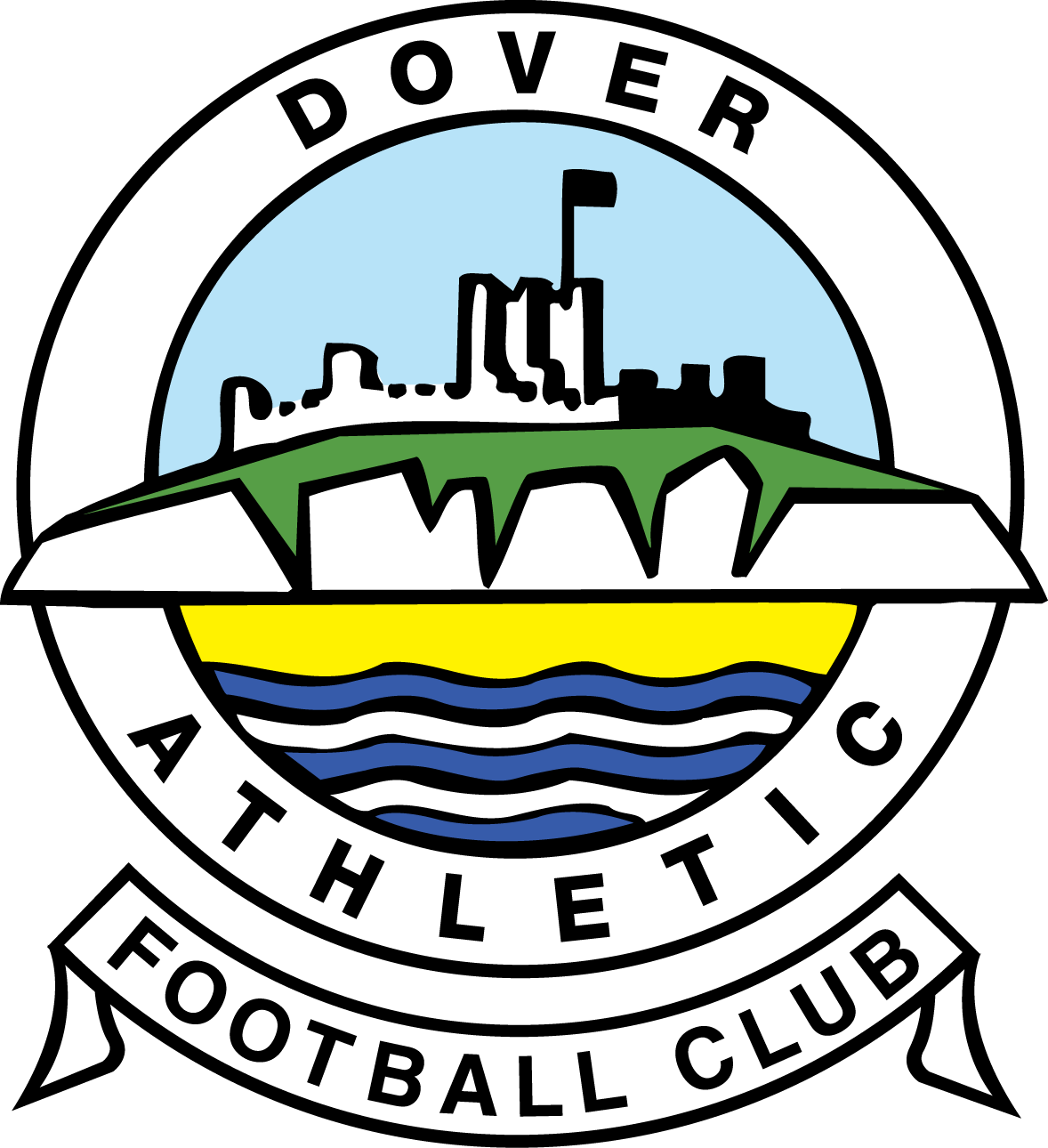 National League
2017-2018
Dover Star Player:
Mitch Brundle
Home Scorers:
Dennis (33), Holland (42)
Away Scorers:
Brundle (55), Richards (90)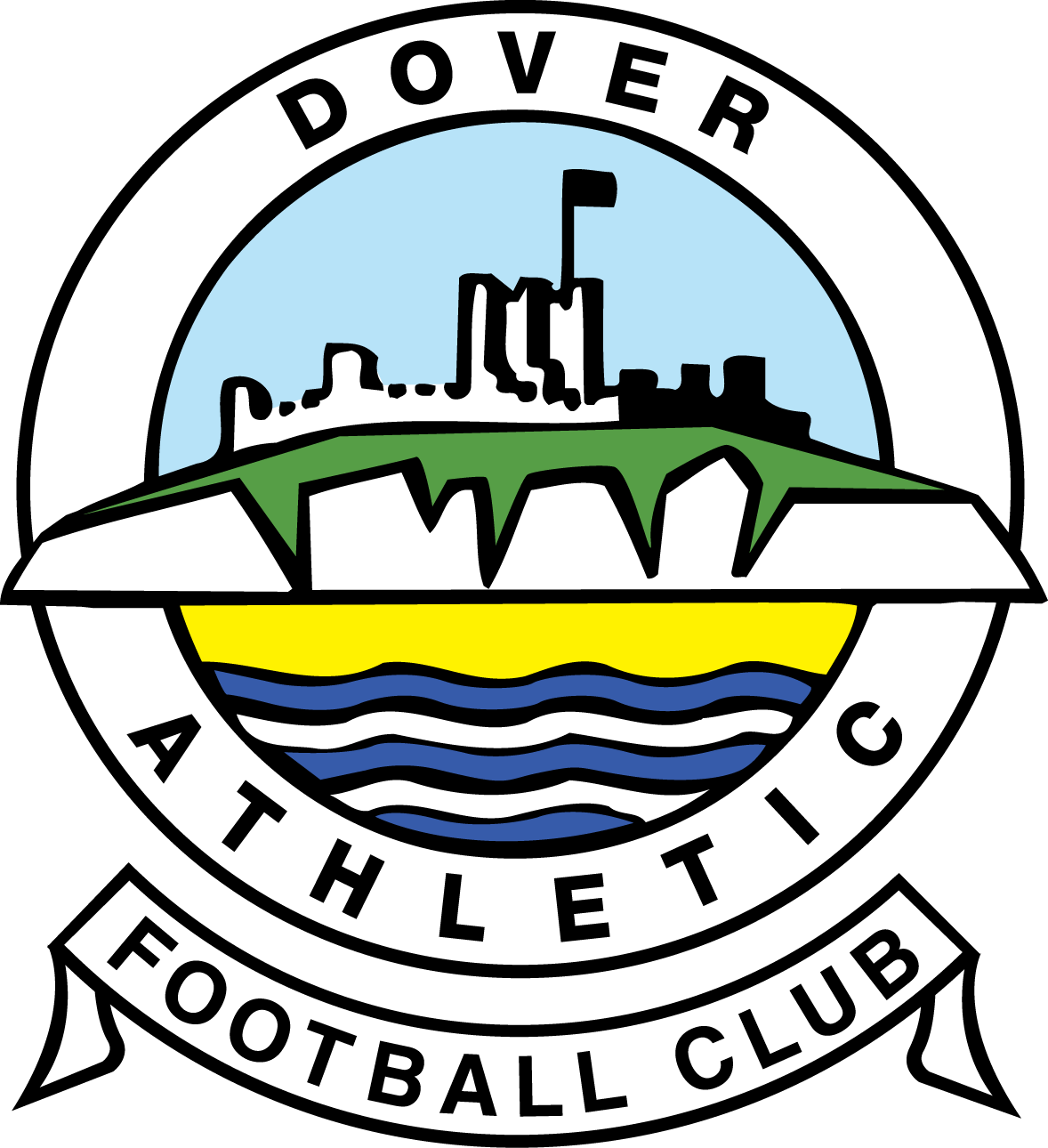 National League
2017-2018
Dover Star Player:
Femi Ilesanmi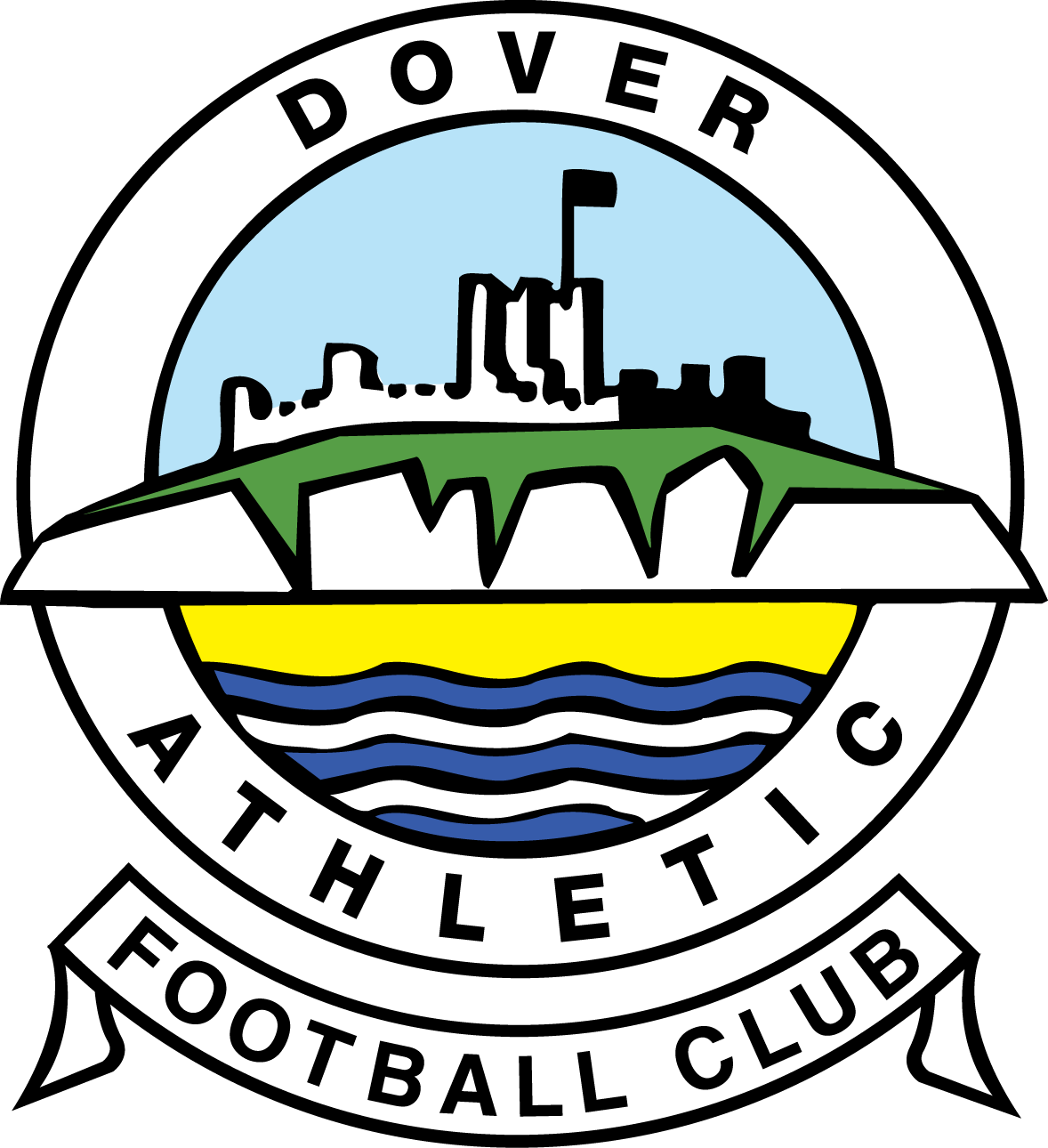 National League
2017-2018
The Chigwell Construction Stadium
Dover Star Player:
Giancarlo Gallifuoco
Home Scorers:
Ferrier (23)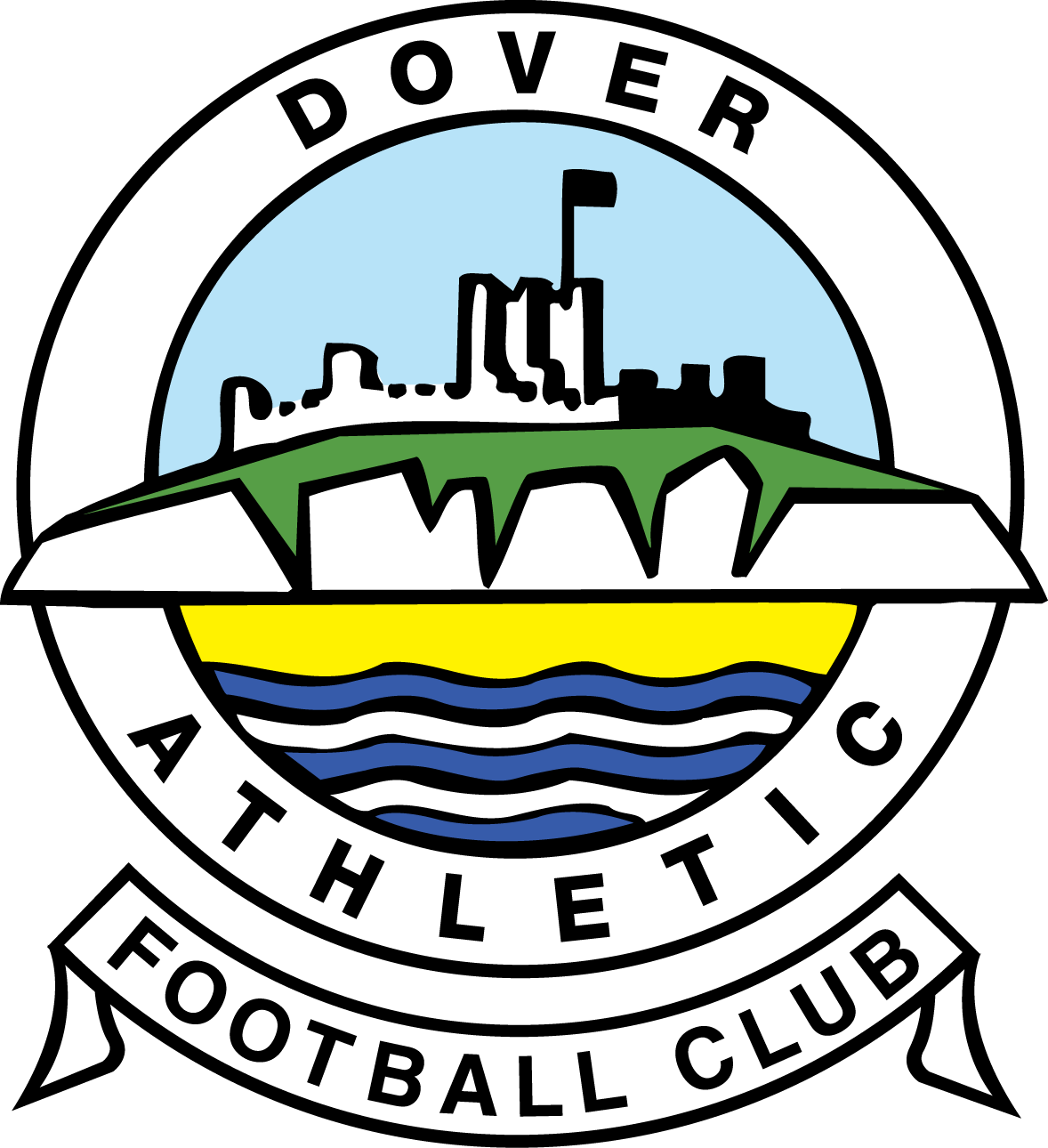 National League
2017-2018
Dover Star Player:
Nortei Nortey
Away Scorers:
Nortey (23)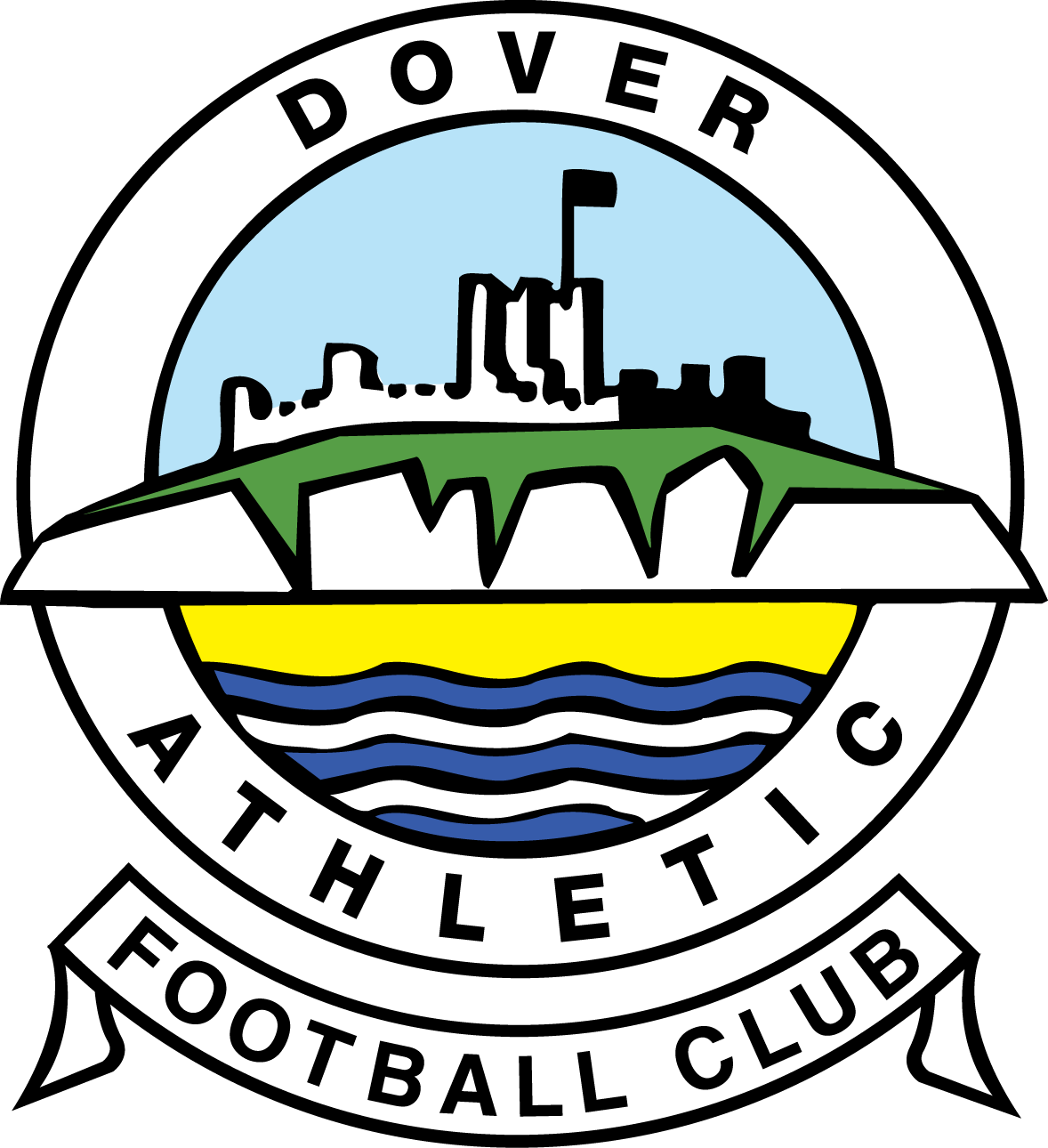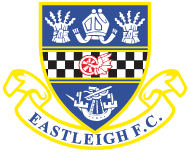 National League
2017-2018
Dover Star Player:
James Alabi
Home Scorers:
Alabi (32), Essam (57)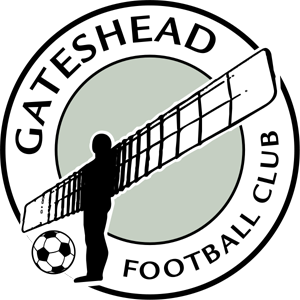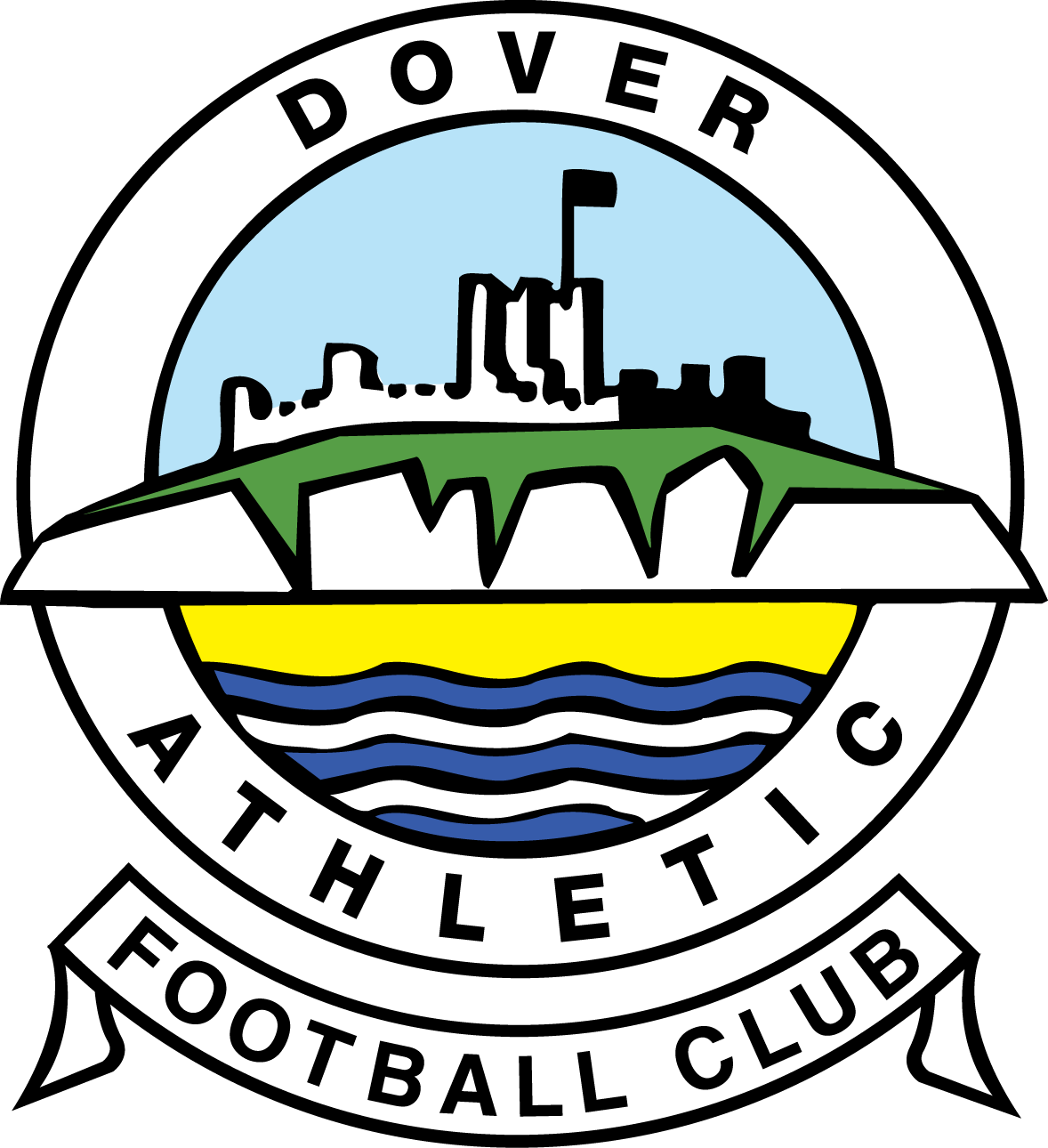 National League
2017-2018
The International Stadium
Dover Star Player:
Connor Essam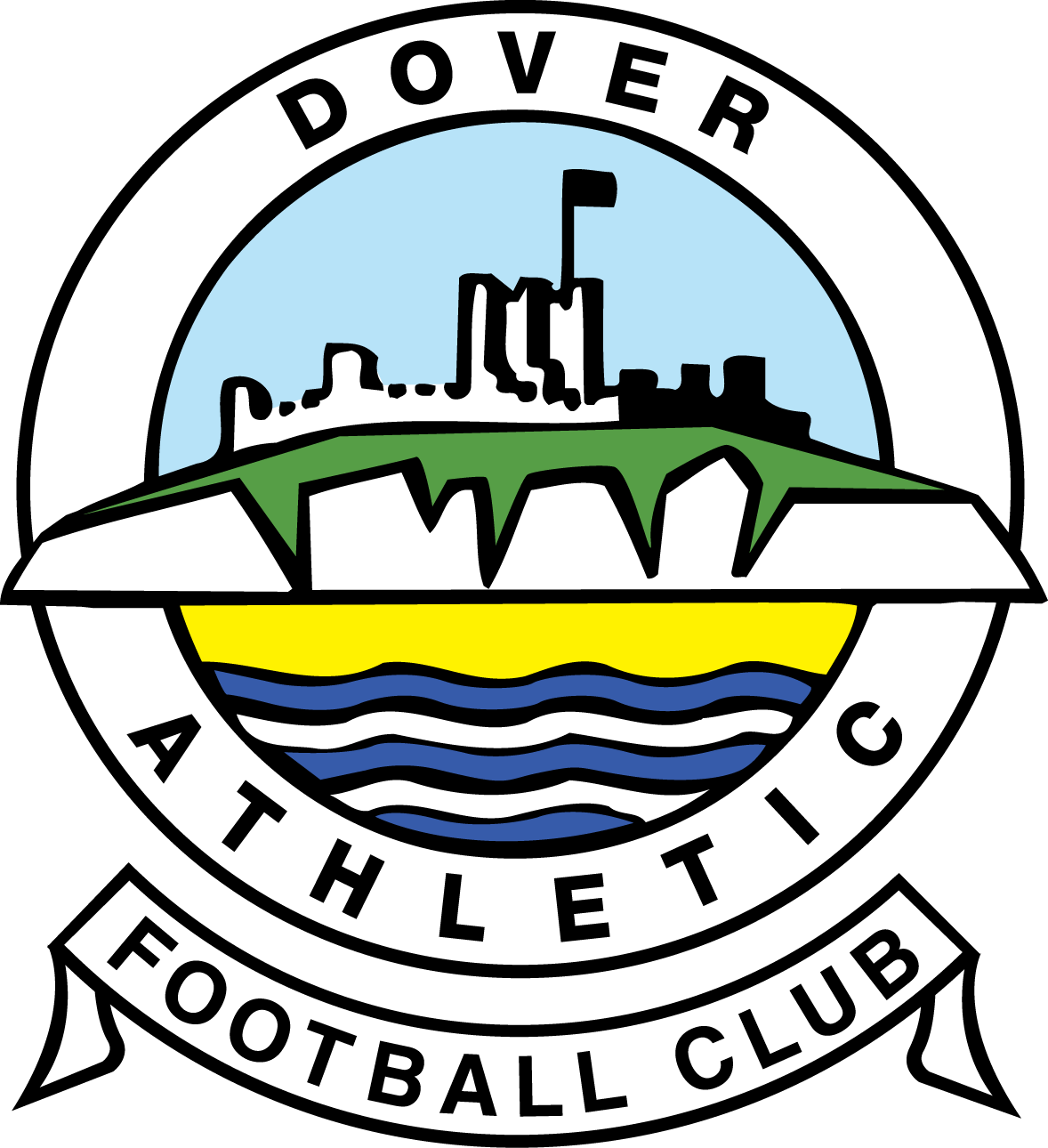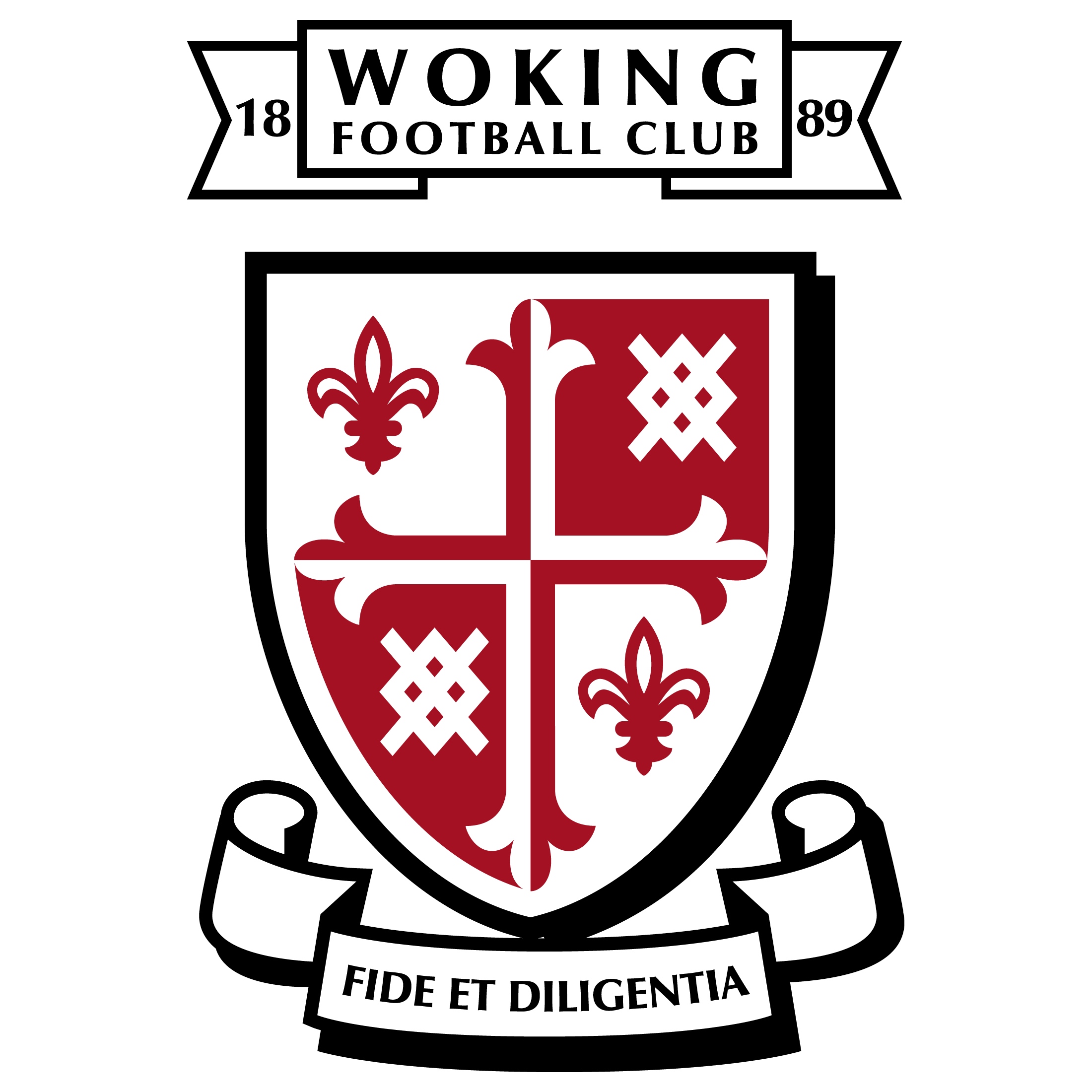 National League
2017-2018
Dover Star Player:
Ryan Bird
Home Scorers:
Bird (5, 21), Parry (54)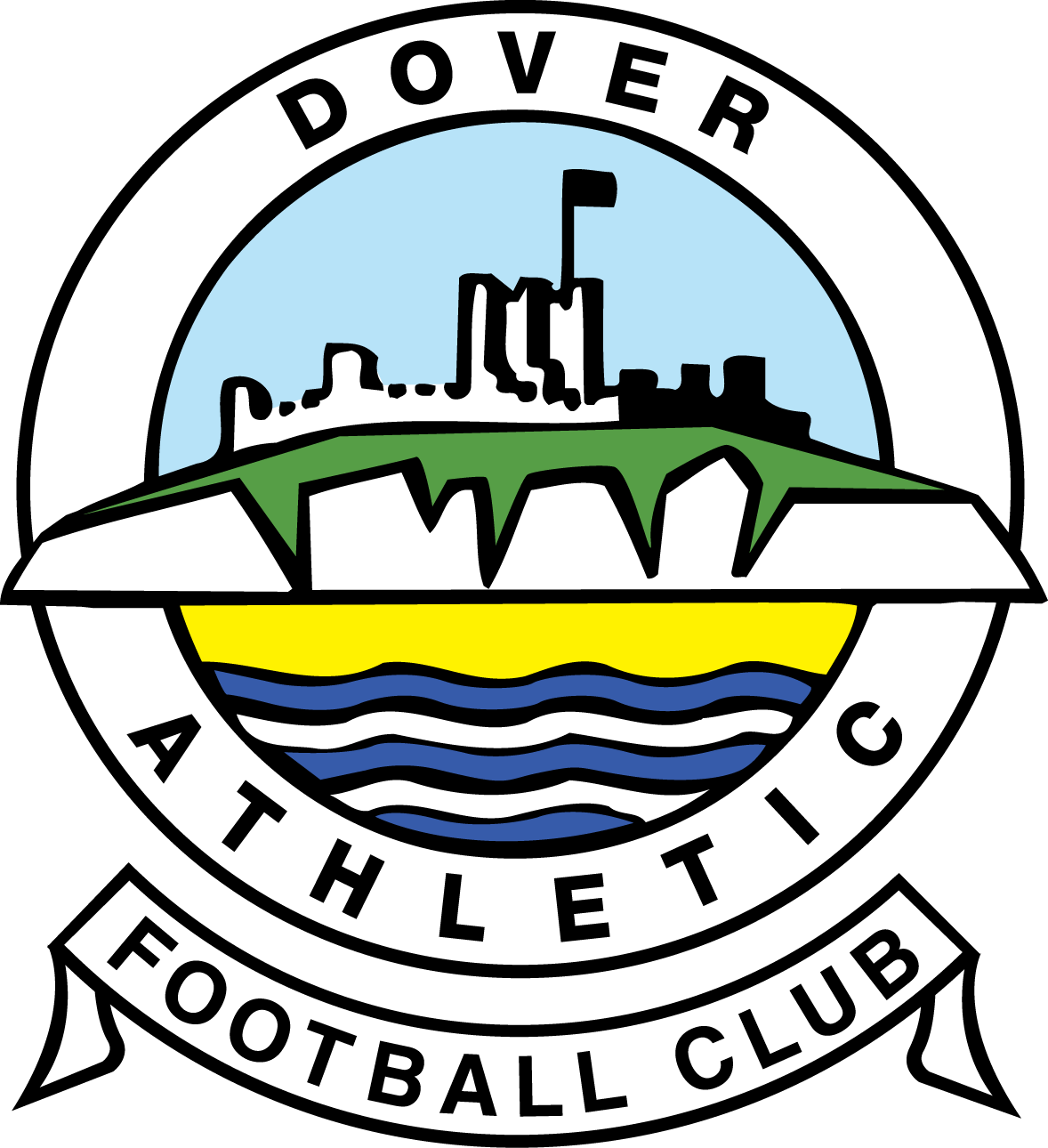 National League
2017-2018
Dover Star Player:
Loui Fazakerley
Away Scorers:
Hyde (90+3)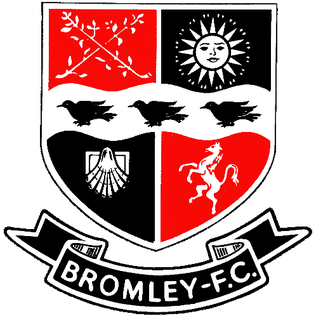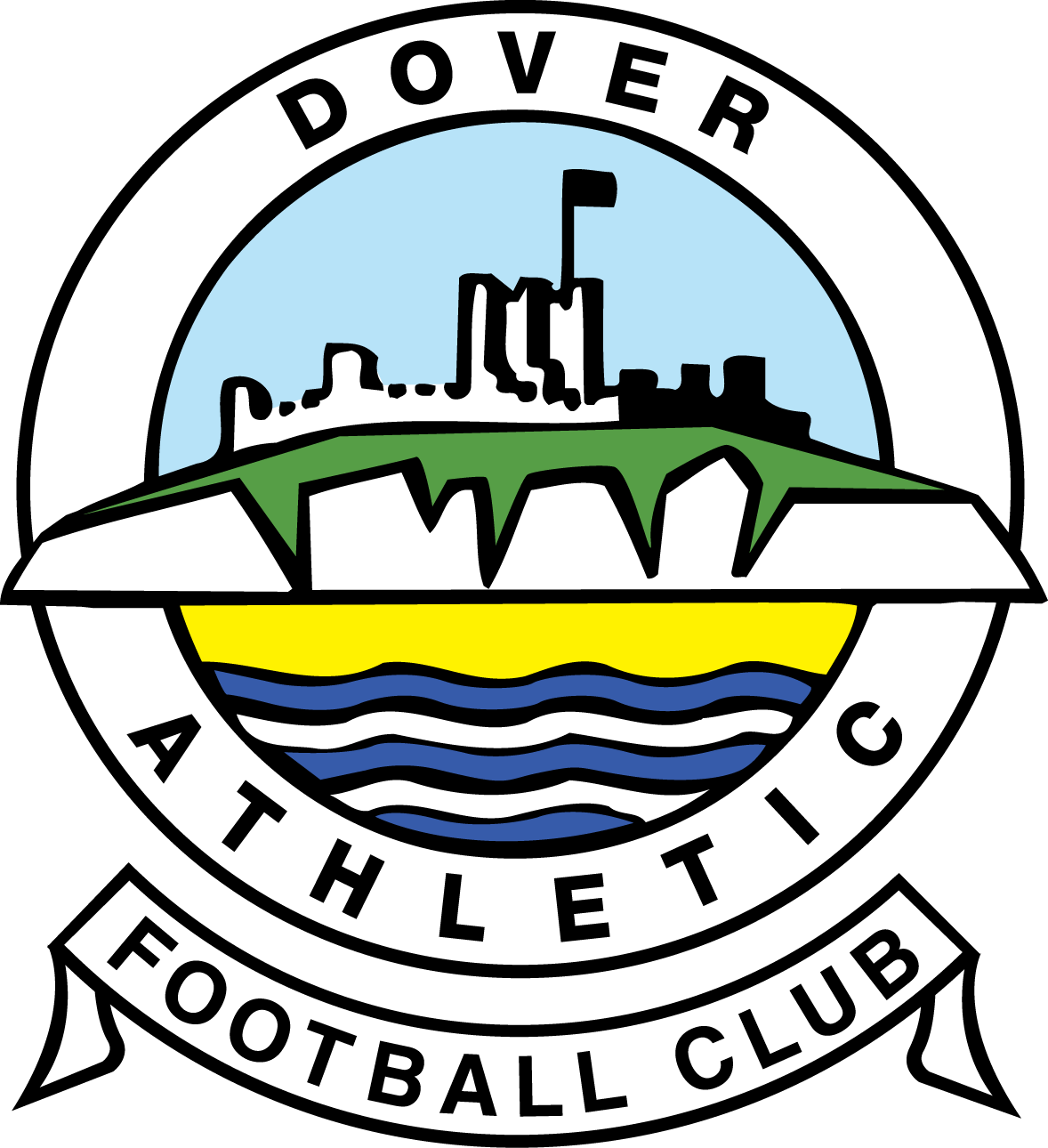 The FA Cup
2017-2018
Dover Star Player:
Kadell Daniel
Home Scorers:
Rees (70), Mekki (73), Dennis (90+2)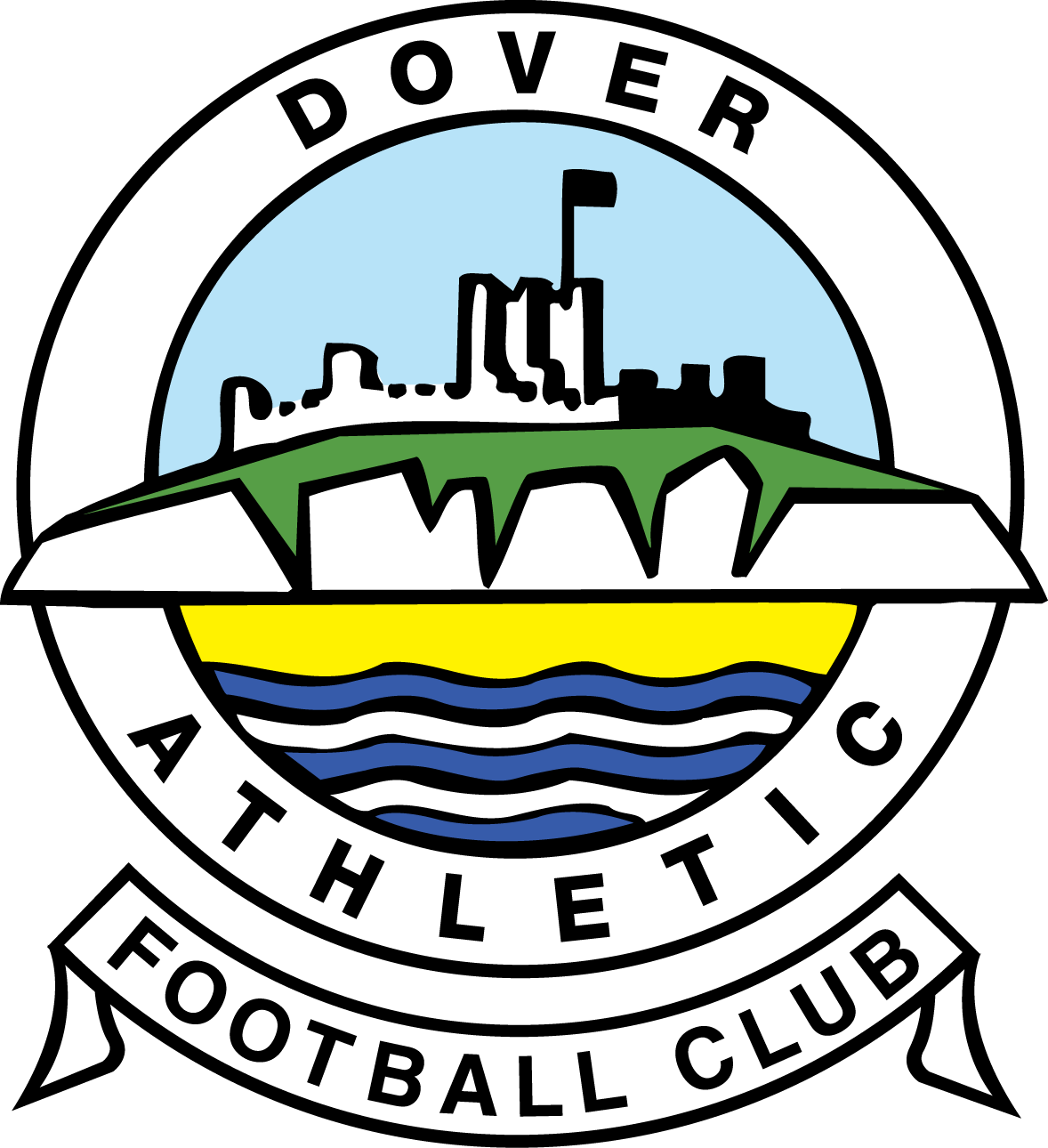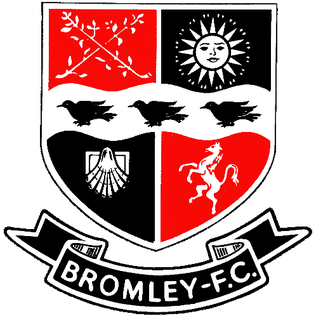 The FA Cup
2017-2018
Dover Star Player:
Mitch Pinnock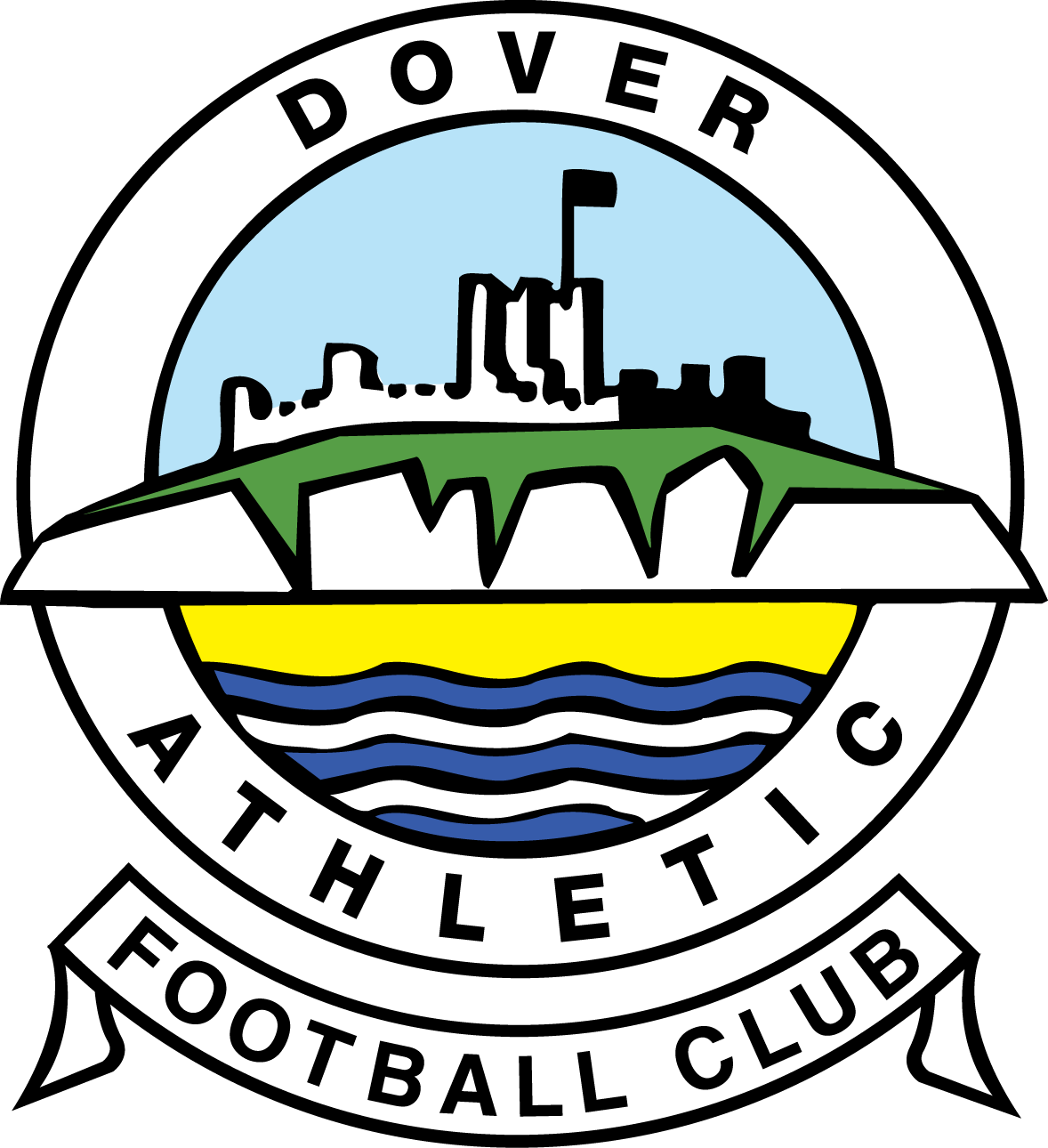 National League
2017-2018
Dover Star Player:
Paul Lewis
Away Scorers:
Lewis (5), Bird (63)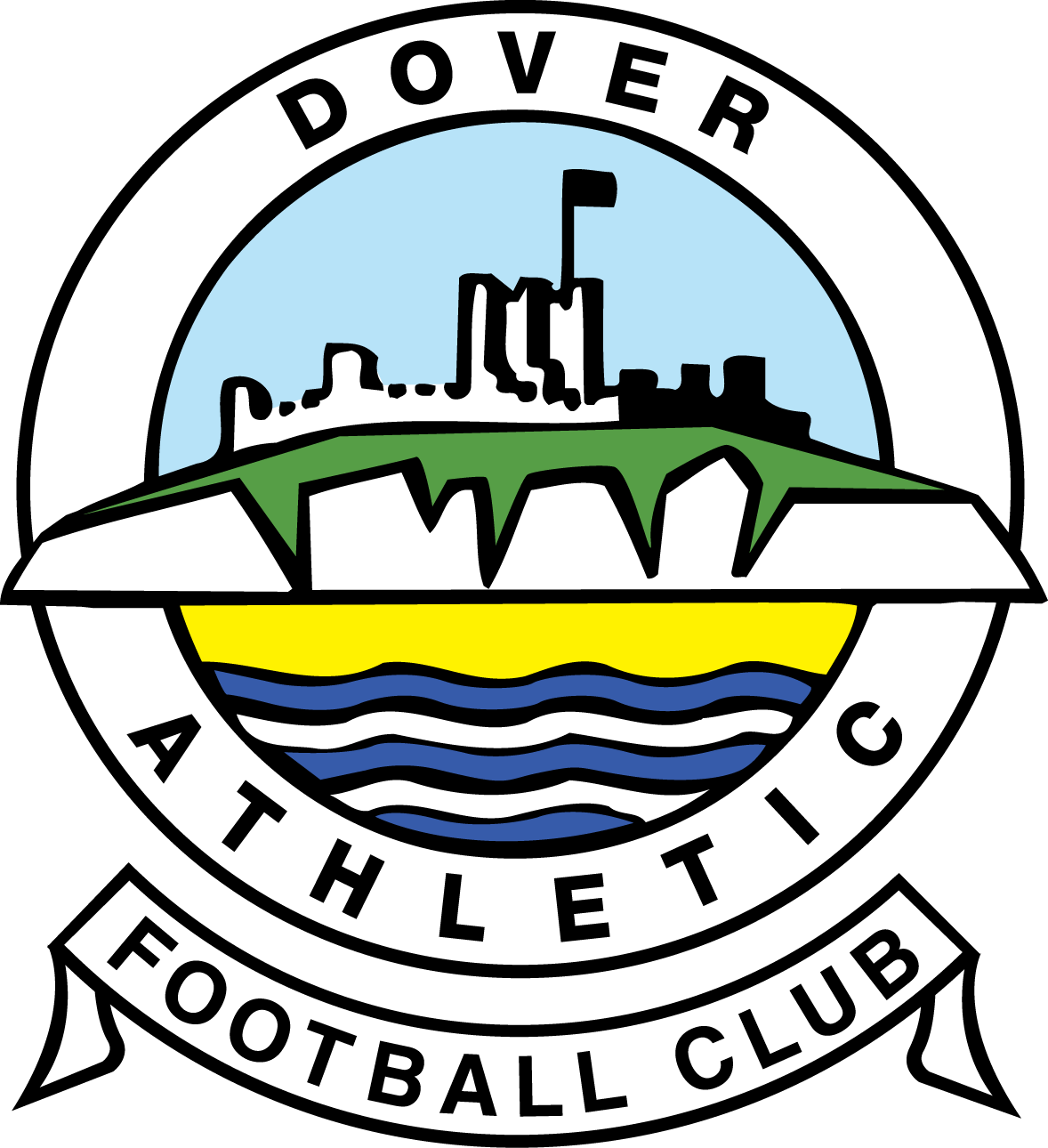 National League
2017-2018
Dover Star Player:
Manny Parry
Home Scorers:
Wright (70), Cadogan (80)
Away Scorers:
Gallifuoco (36), Parry (90+5)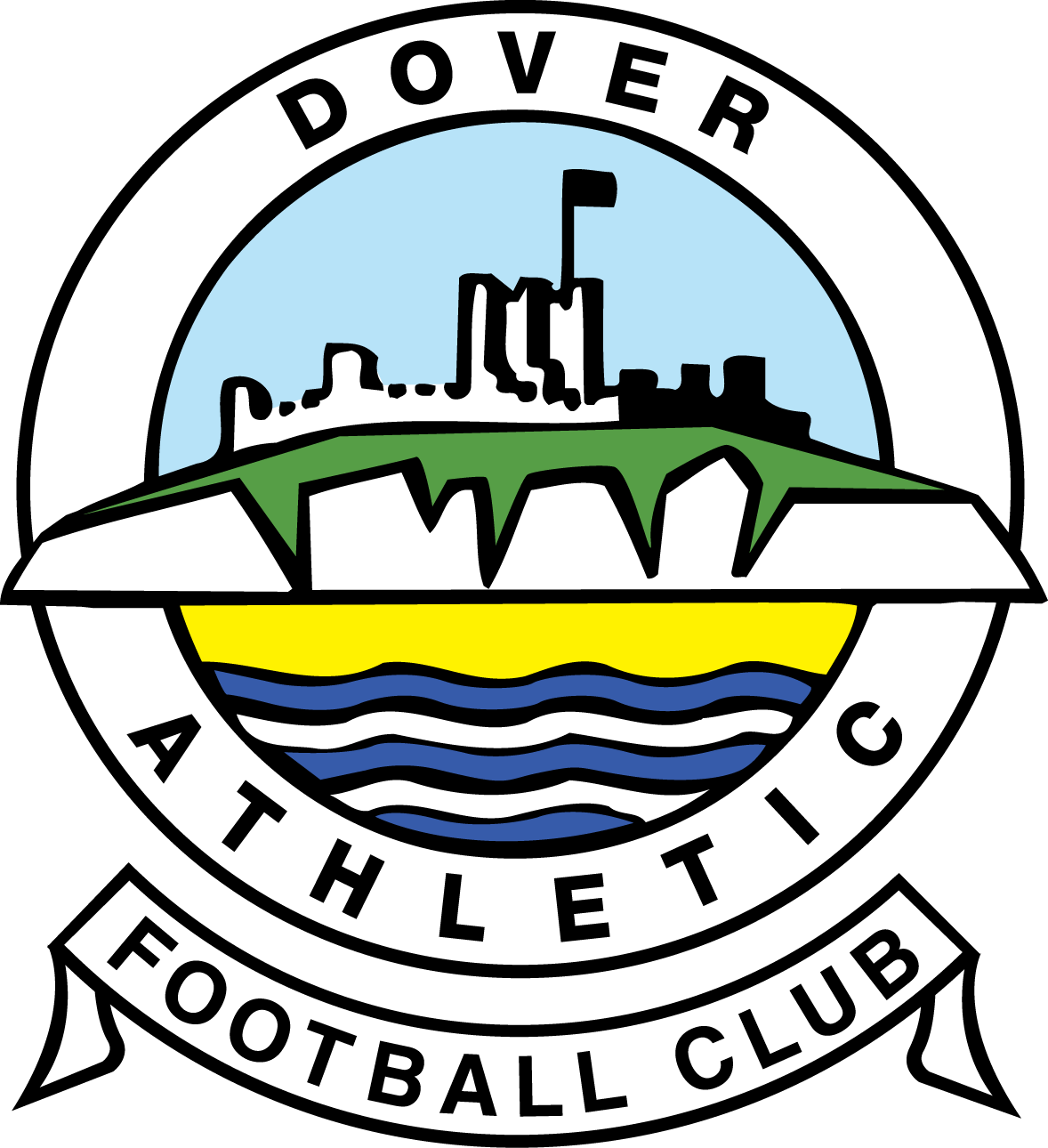 National League
2017-2018
Dover Star Player:
Ryan Bird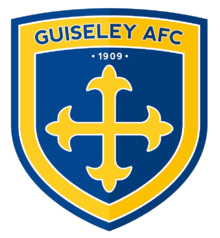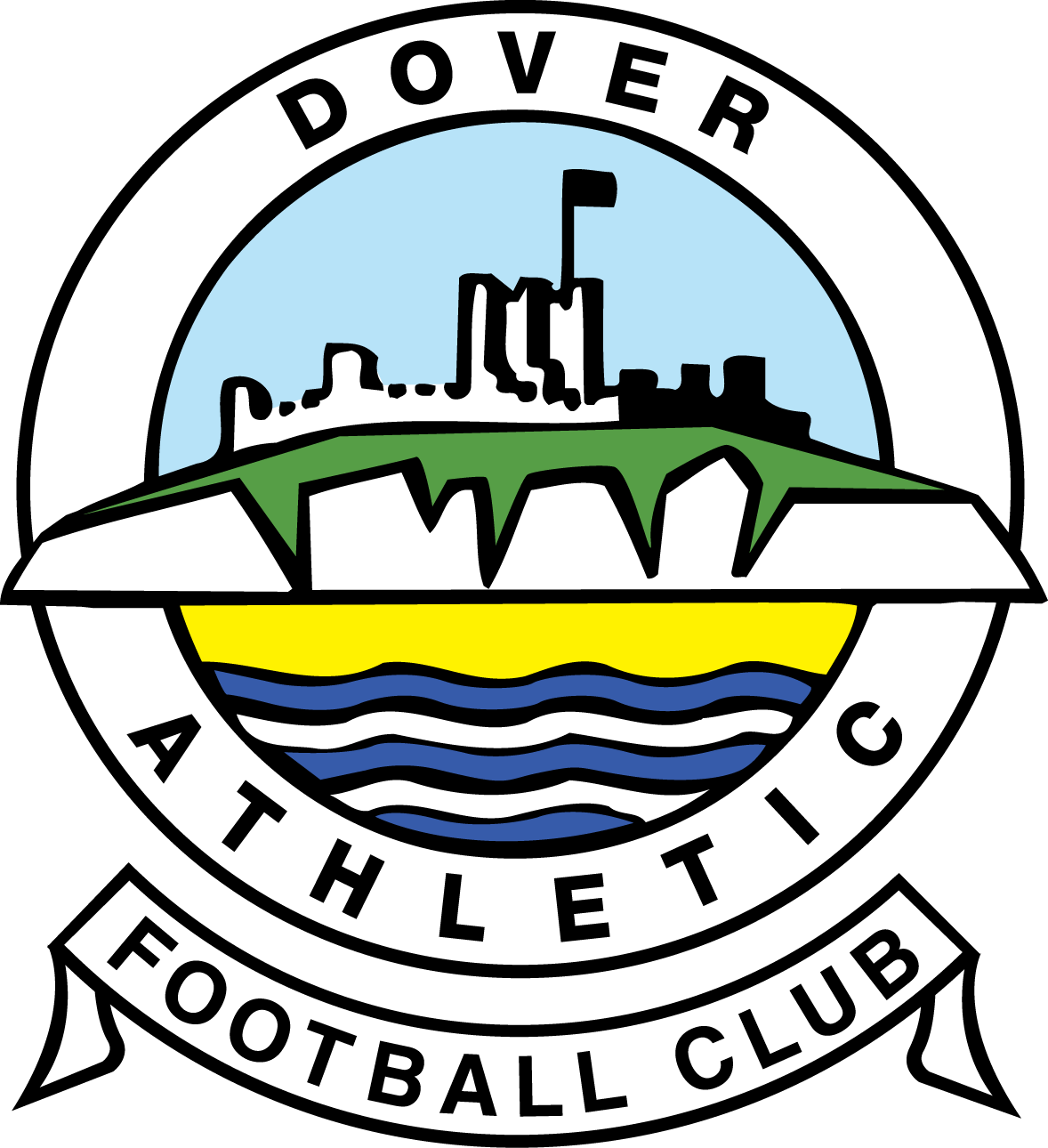 National League
2017-2018
Dover Star Player:
Nortei Nortey
Home Scorers:
Rooney (29)
Away Scorers:
Nortey (40)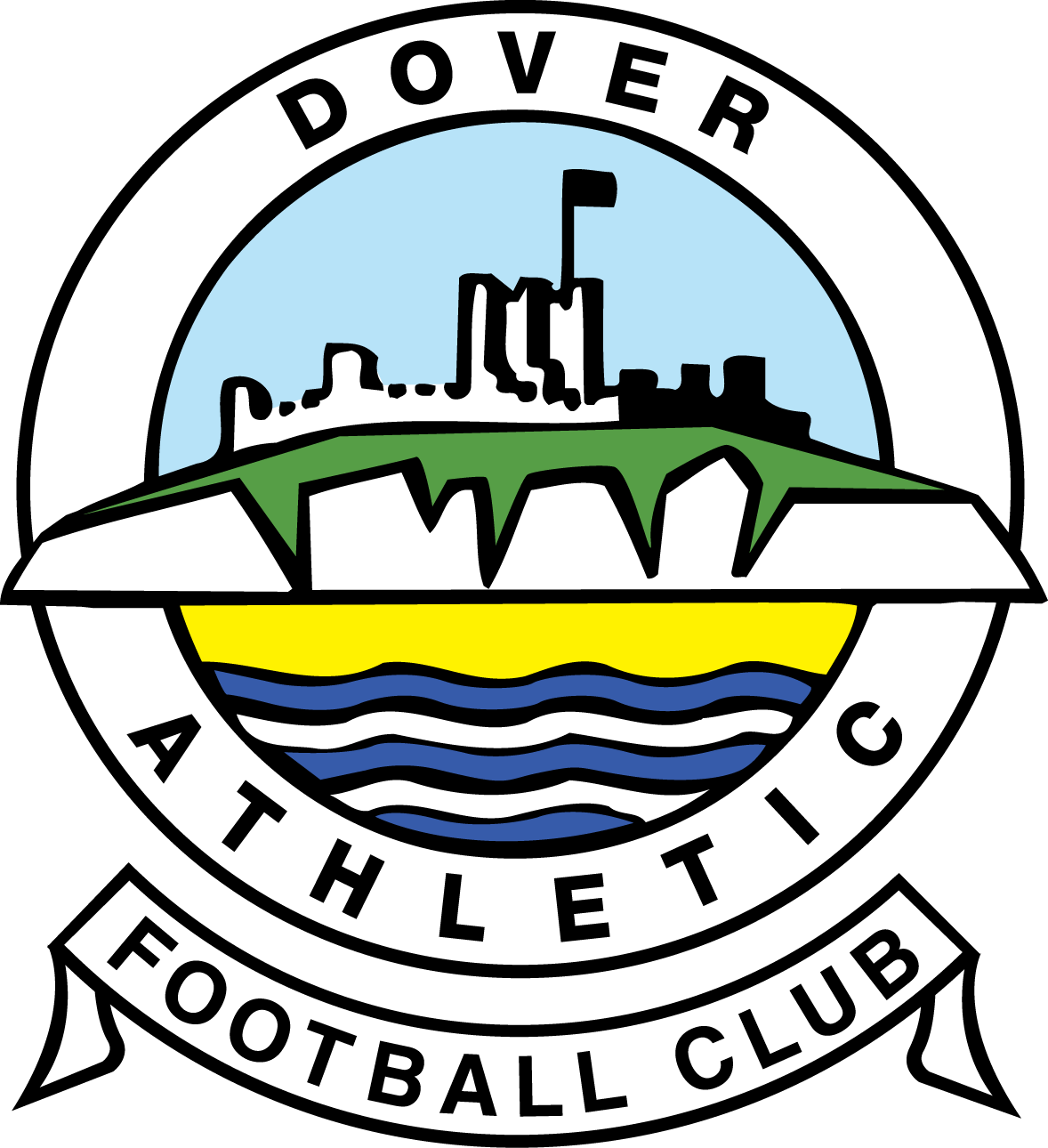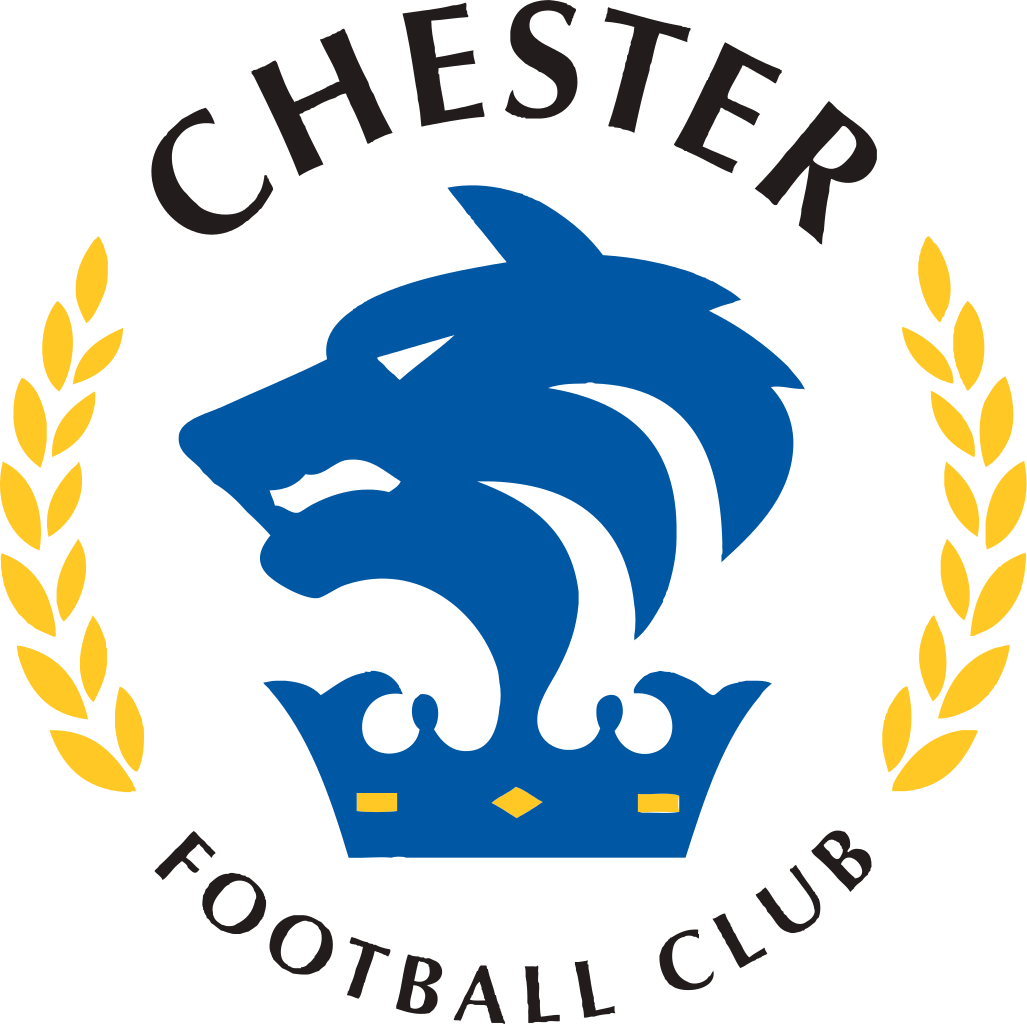 National League
2017-2018
Dover Star Player:
Mitch Brundle
Home Scorers:
Gallifuoco (22), Pinnock (62) Nortey (70), Brundle (83),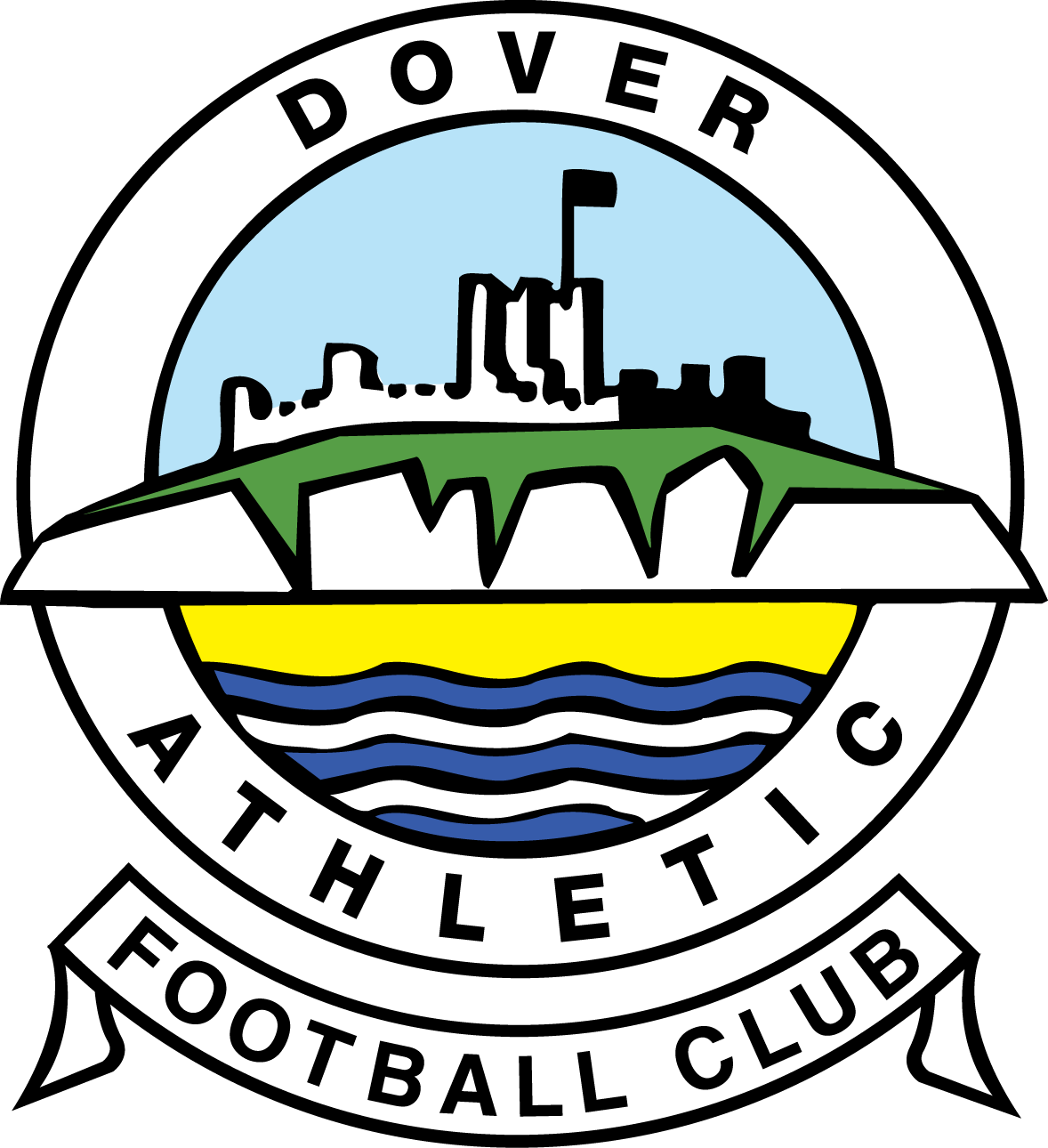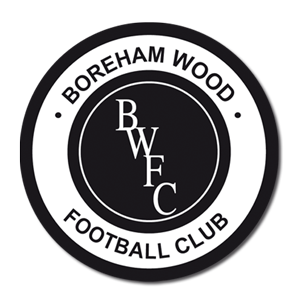 National League
2017-2018
Dover Star Player:
Mitch Brundle
Away Scorers:
Turgott (44)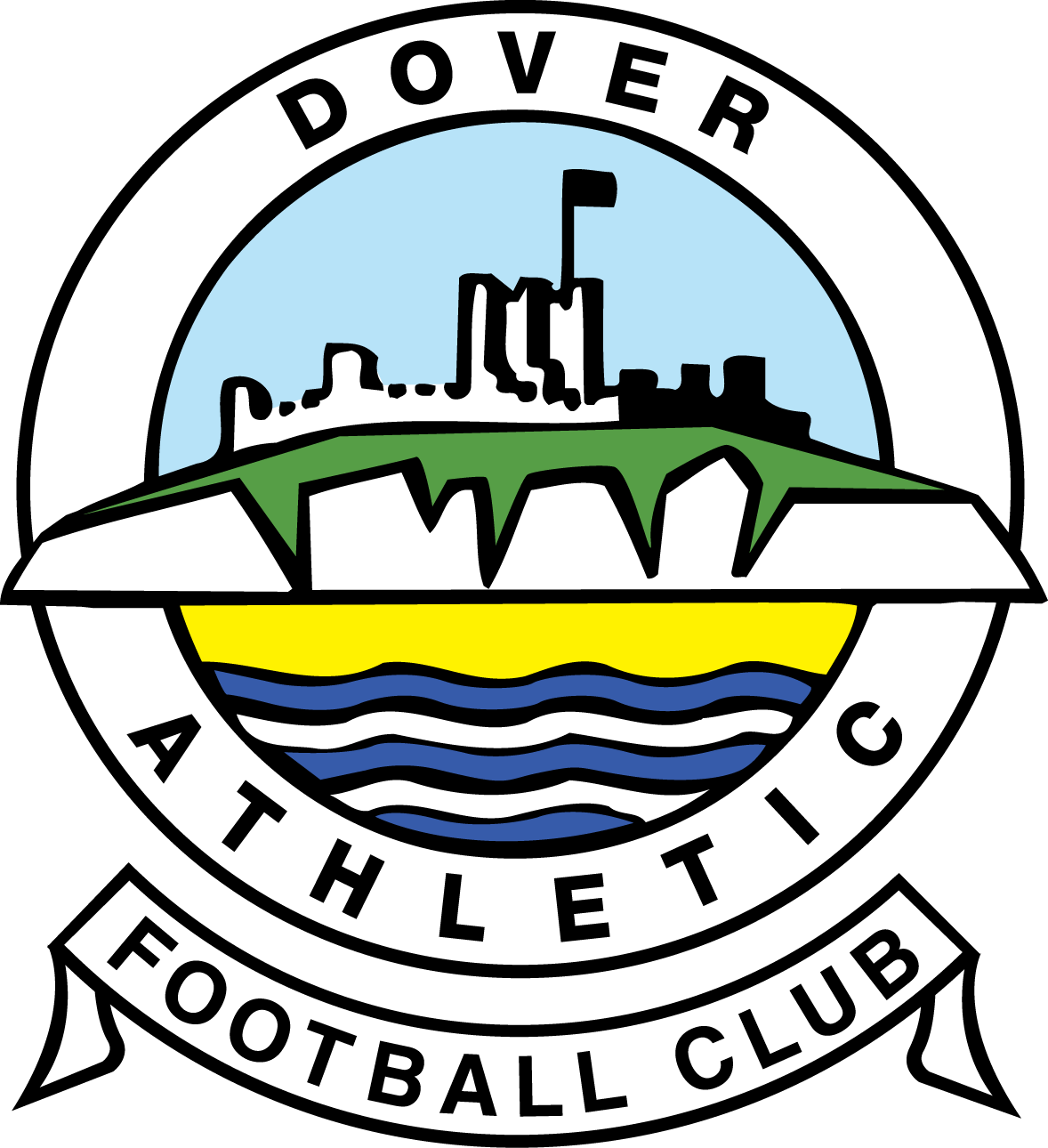 National League
2017-2018
Dover Star Player:
Giancarlo Gallifuoco
Away Scorers:
Gallifuoco (35), Daniel (65)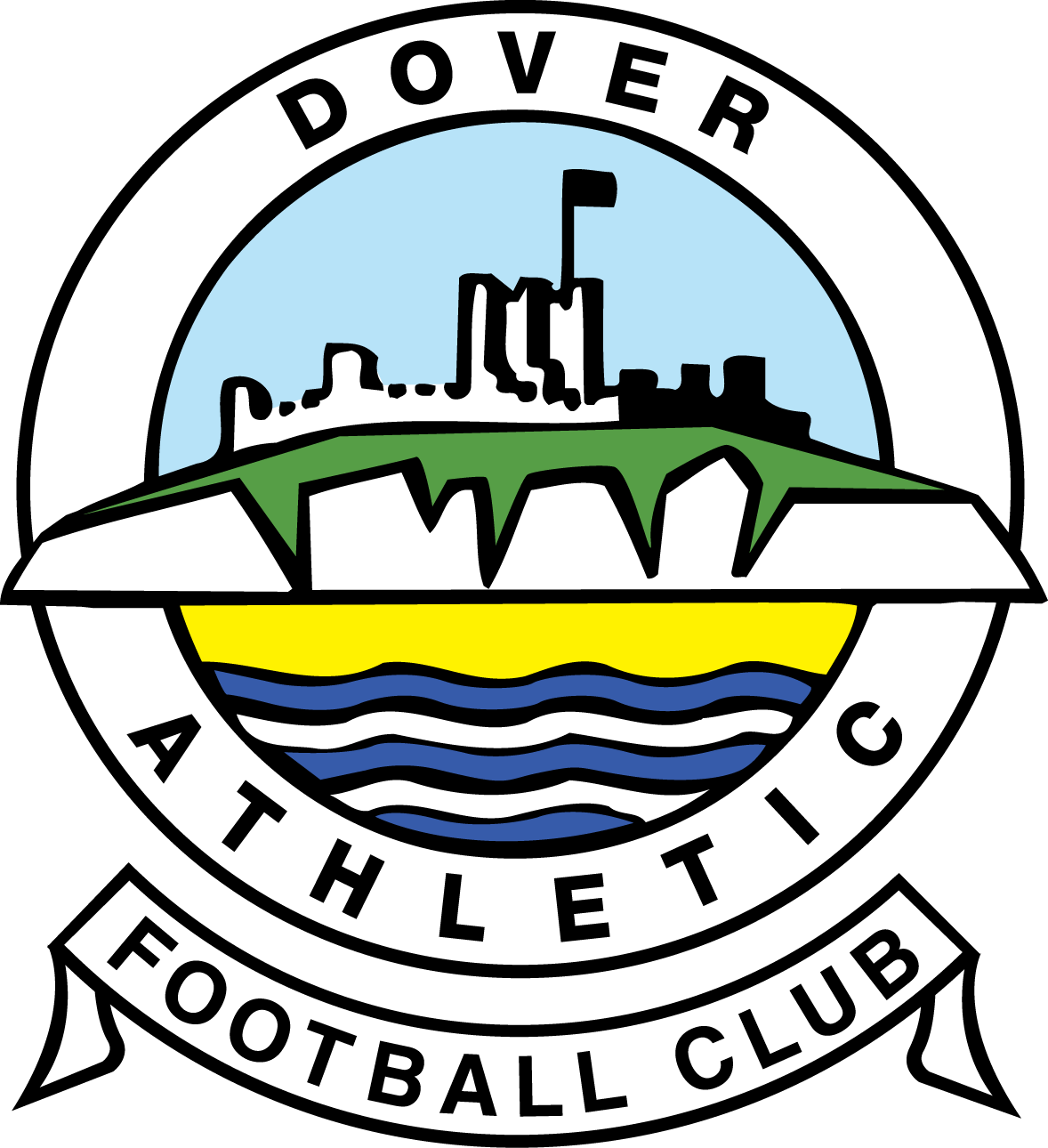 National League
2017-2018
Dover Star Player:
Mitch Walker
Away Scorers:
Bird (79 pen)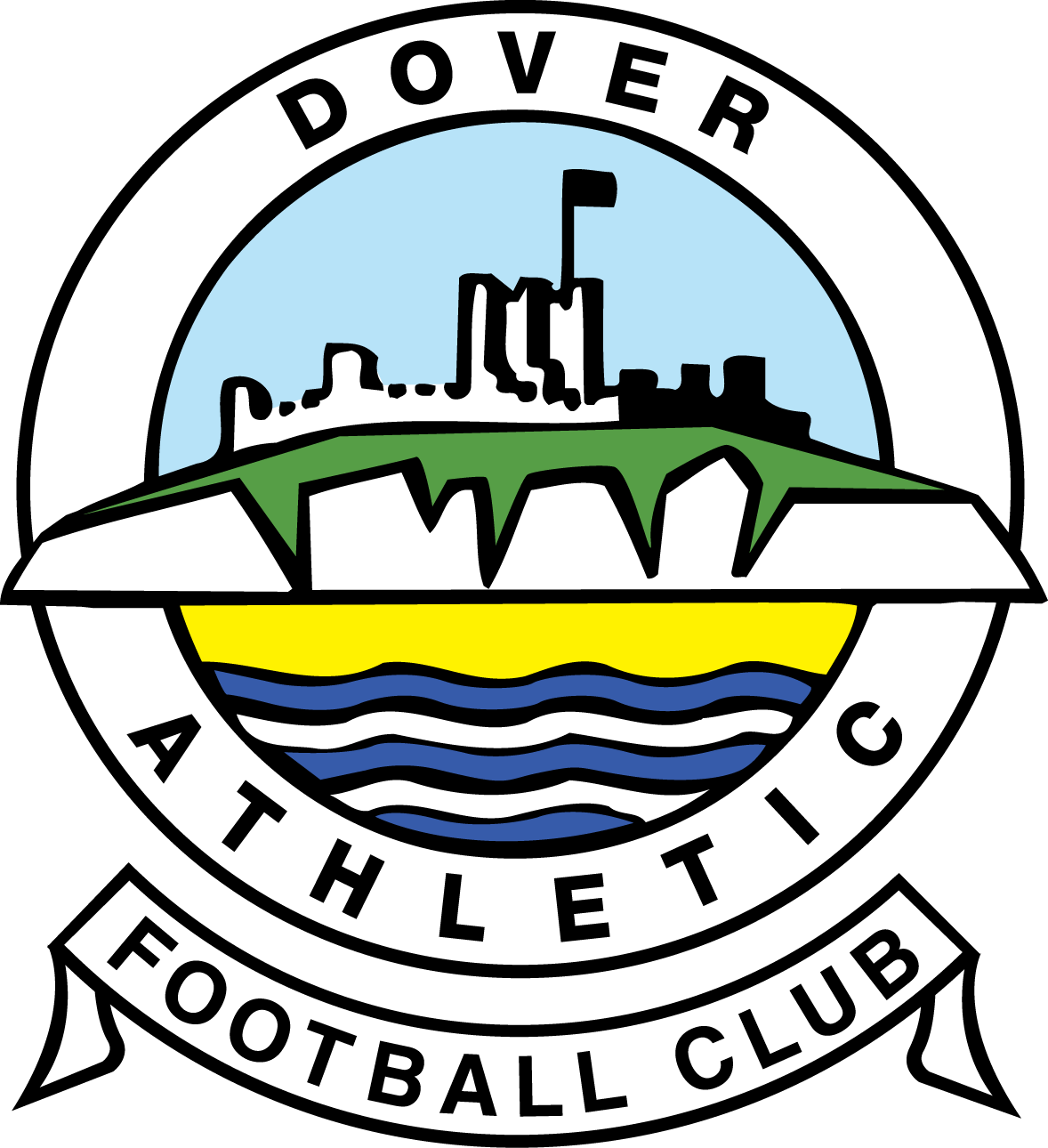 National League
2017-2018
Dover Star Player:
Mitch Pinnock
Away Scorers:
McQueen (76)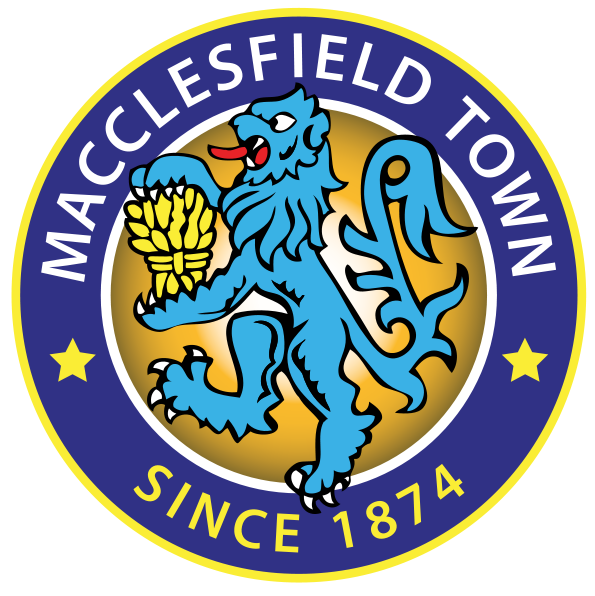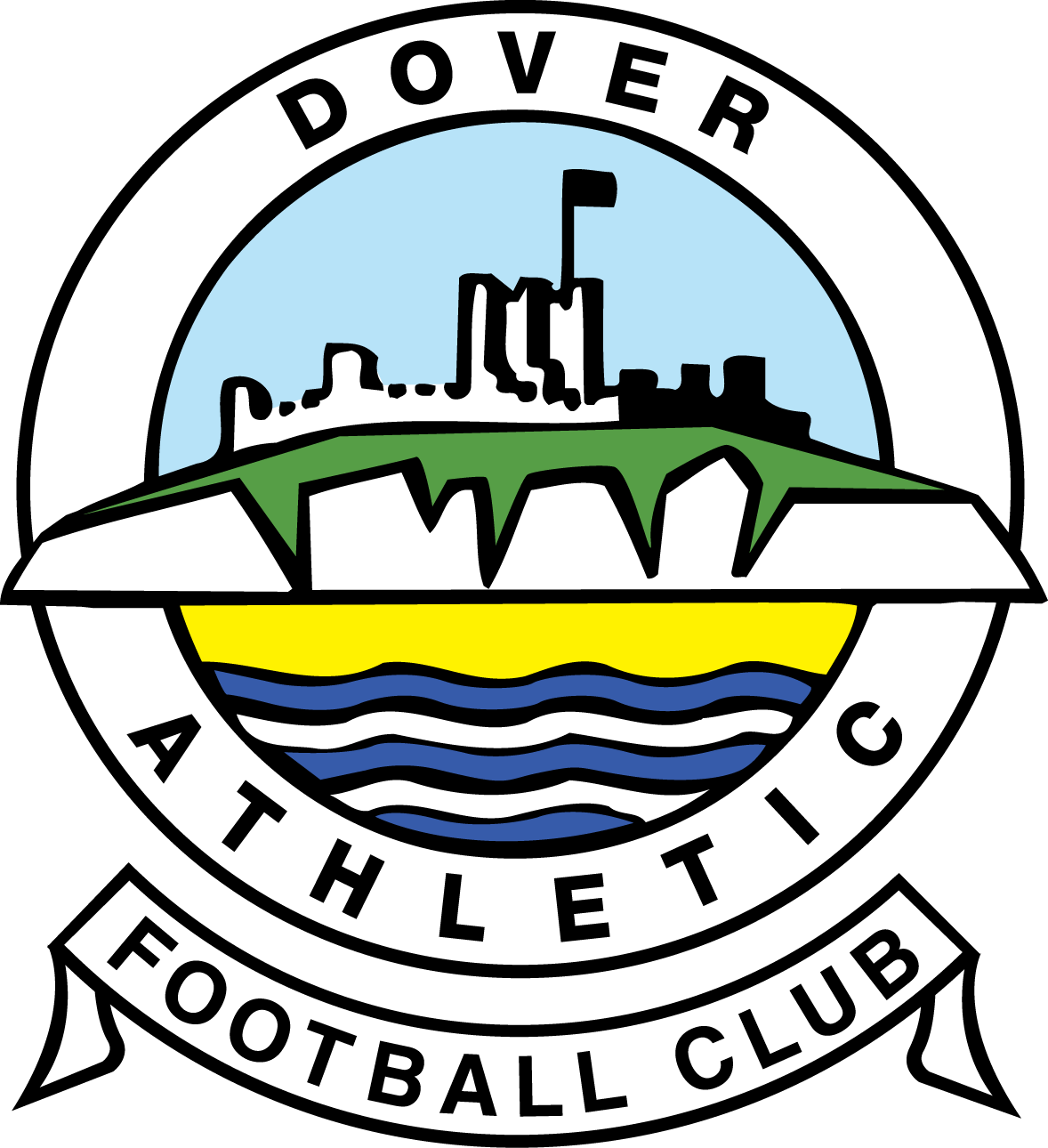 National League
2017-2018
Dover Star Player:
Josh Passley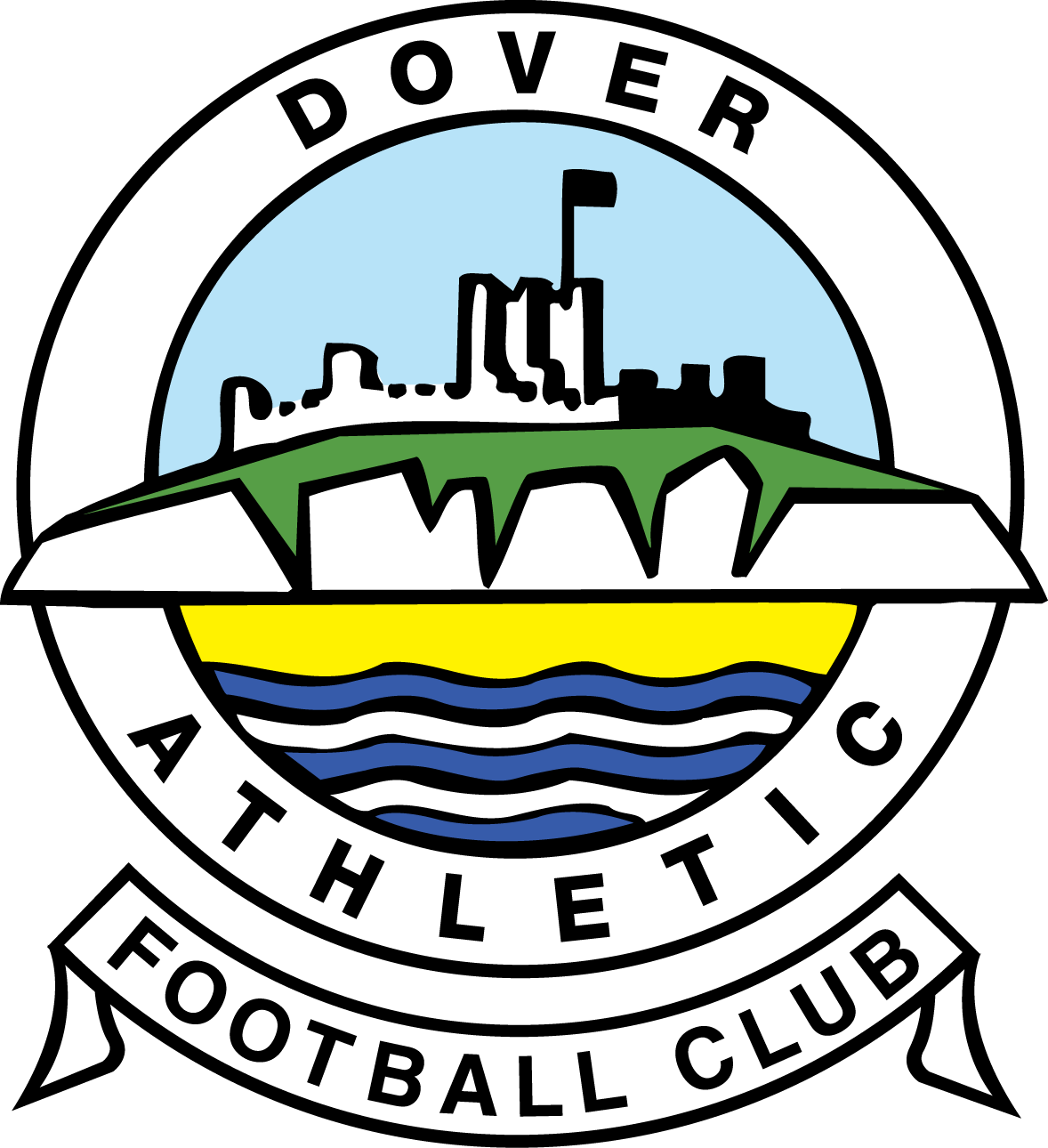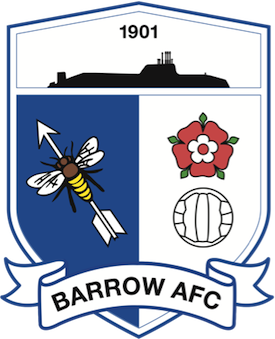 National League
2017-2018
Dover Star Player:
Connor Essam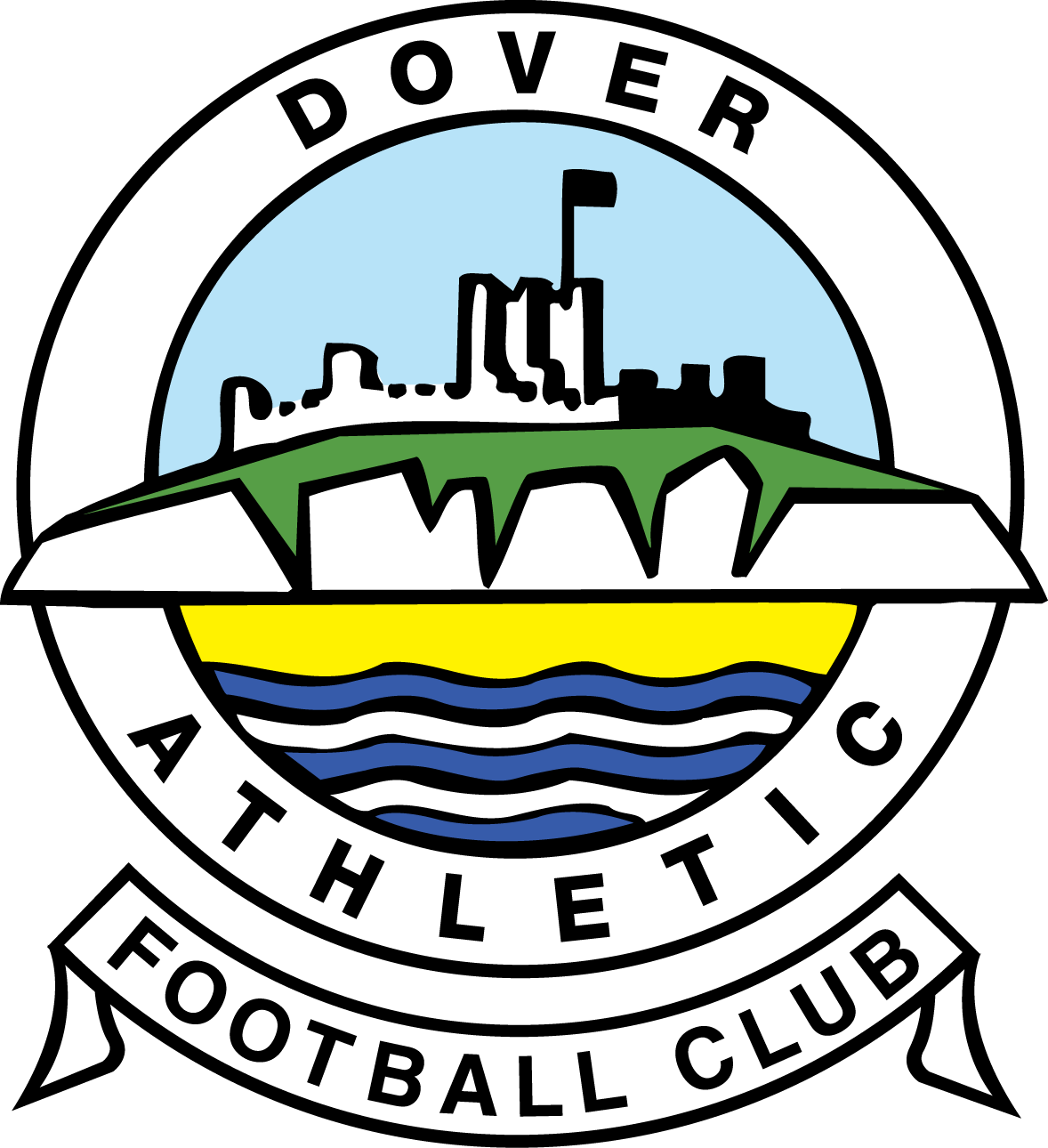 National League
2017-2018
Dover Star Player:
Mitch Brundle
Home Scorers:
Denton (90+1)
Away Scorers:
Brundle (87), Sho-Silva (90+5)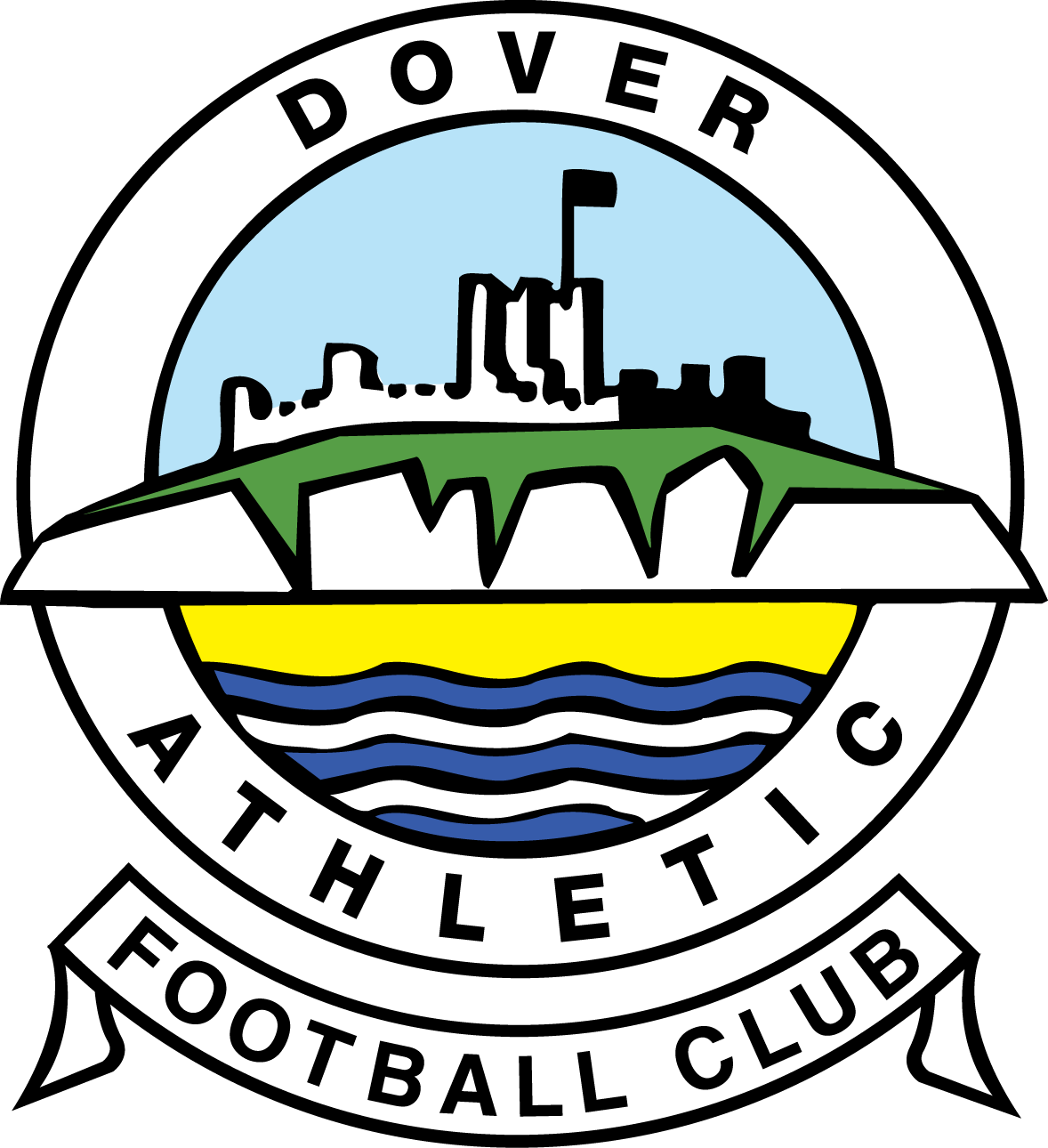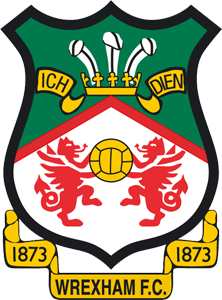 National League
2017-2018
Dover Star Player:
Ryan Bird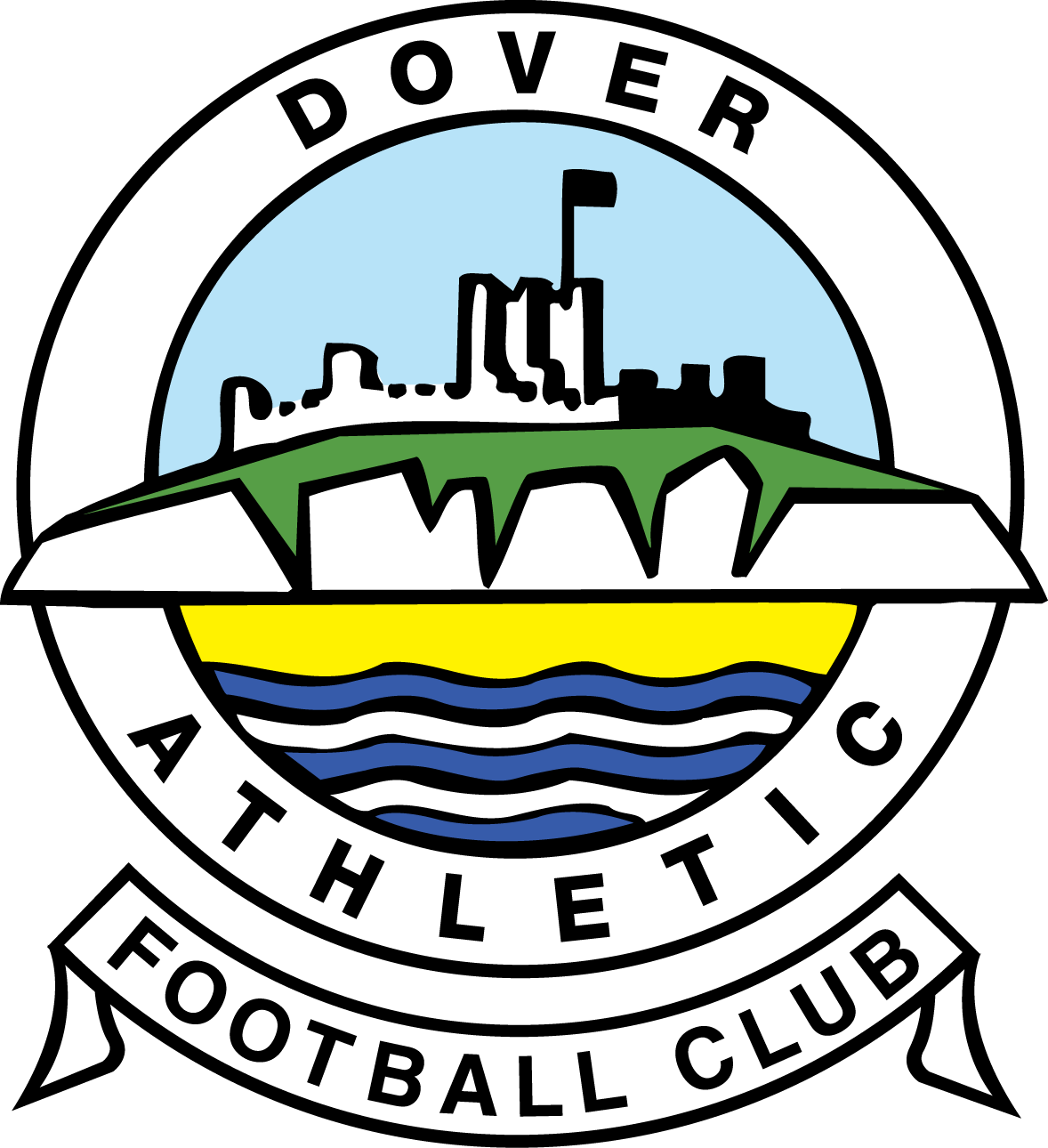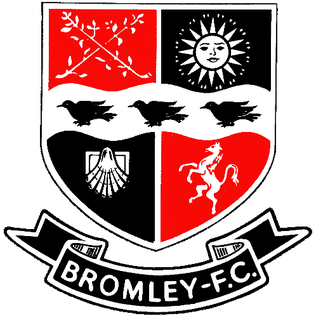 National League
2017-2018
Dover Star Player:
Femi Ilesanmi
Home Scorers:
Gregory OG (75)
Away Scorers:
Rees (35), Dennis (71)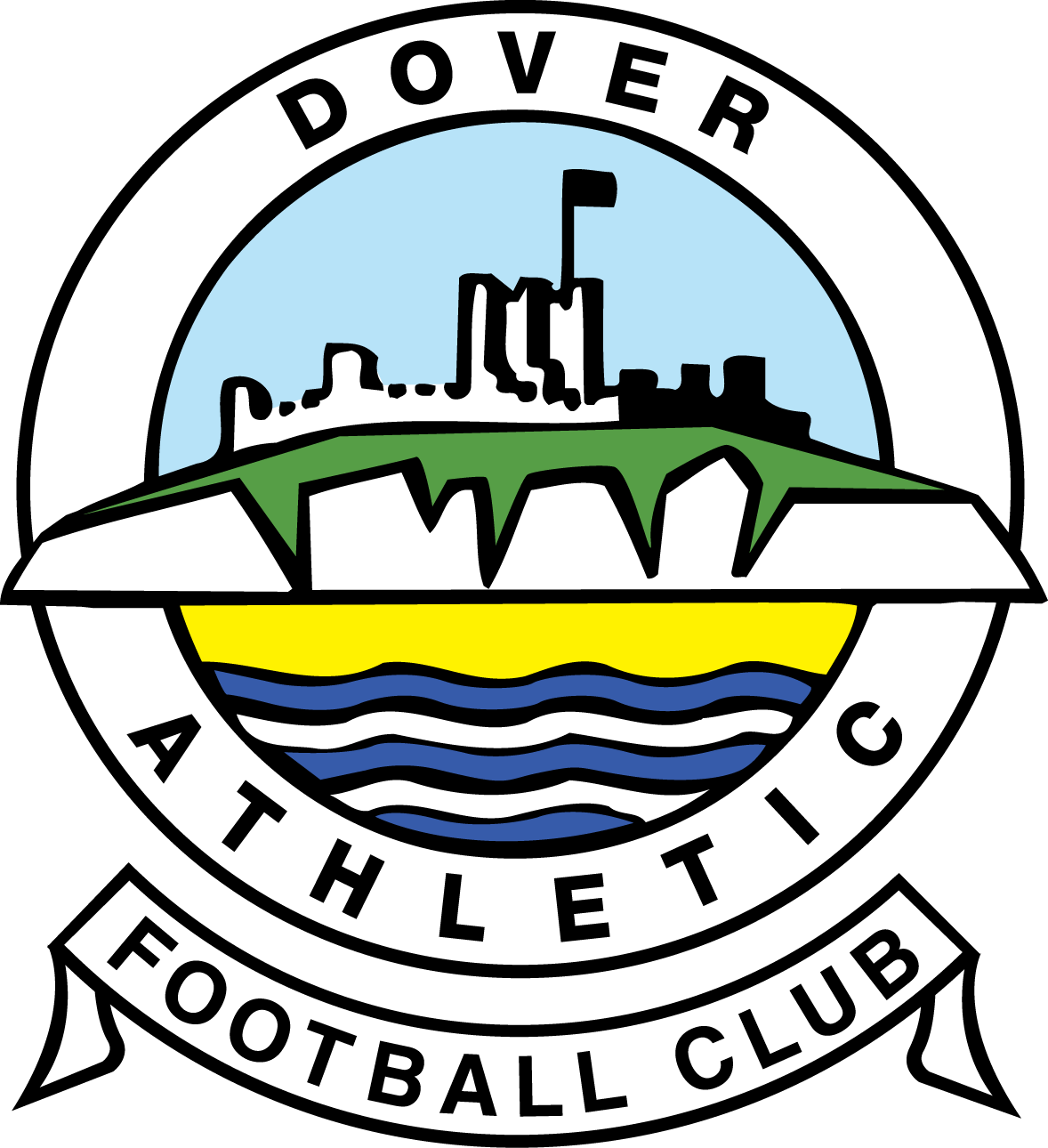 National League
2017-2018
Dover Star Player:
Manny Parry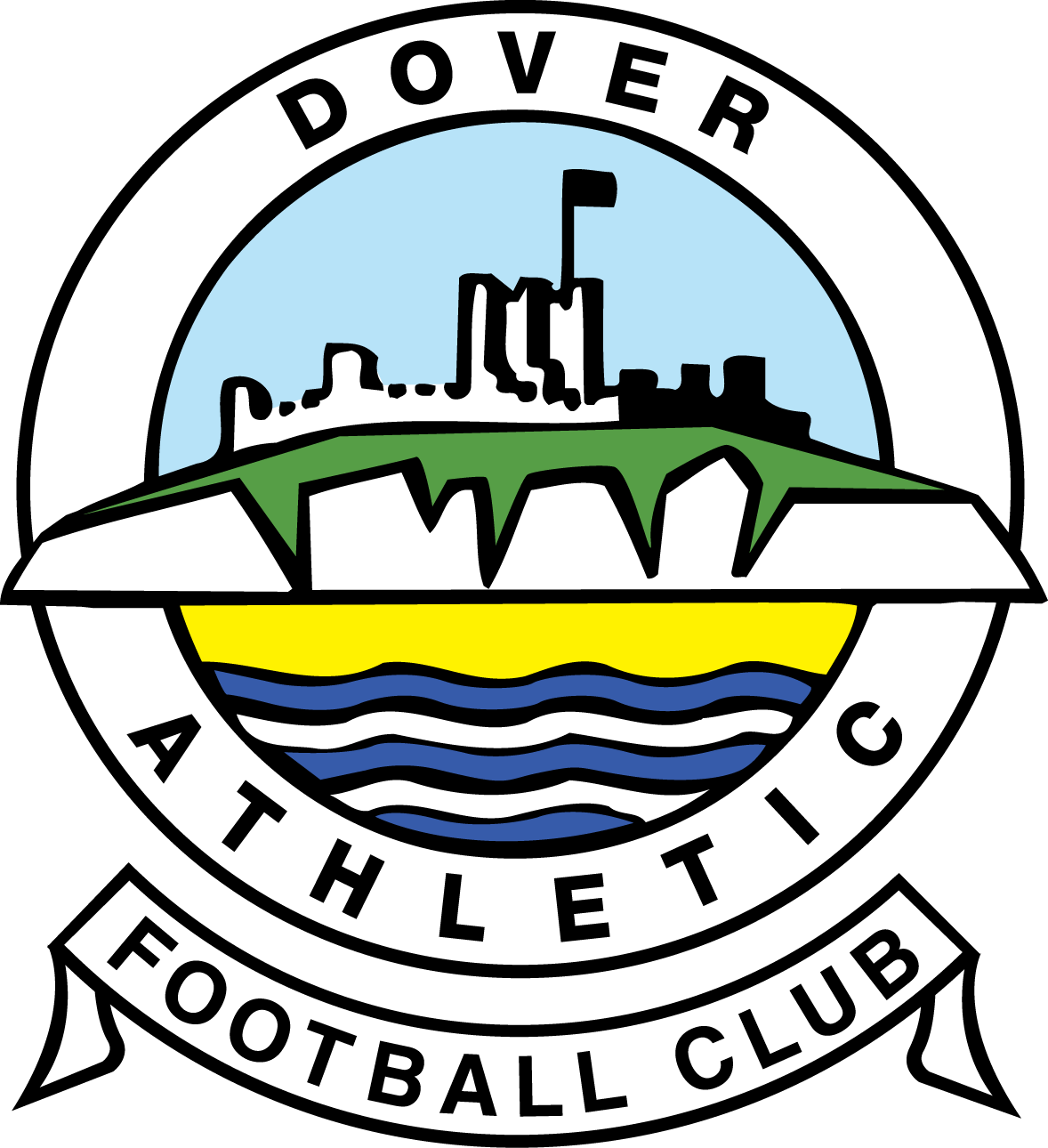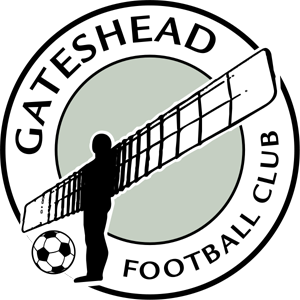 National League
2016-2017
Dover Star Player:
Ricky Miller
Home Scorers:
Miller (34, 78)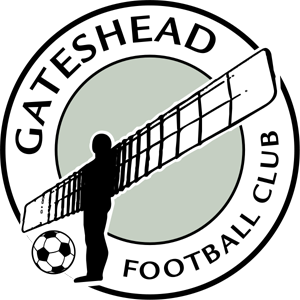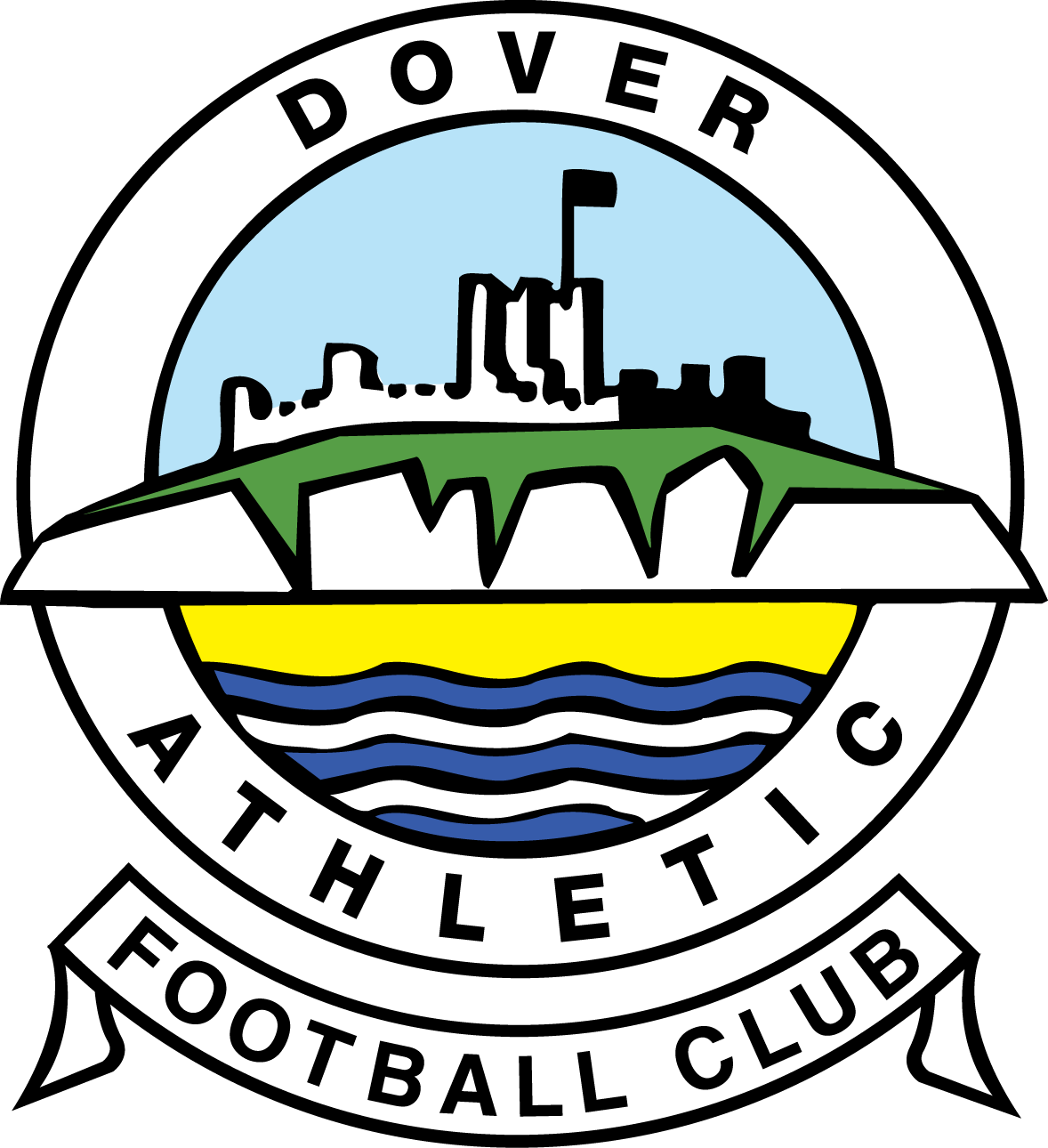 National League
2016-2017
The International Stadium
Attendance:
Loui Fazakerley
Home Scorers:
York (36), Jones (44,59), McLaughlin (48)
Away Scorers:
Parkinson (35), Miller (57)